Team GB ice skaters given 2014 Winter Olympics boost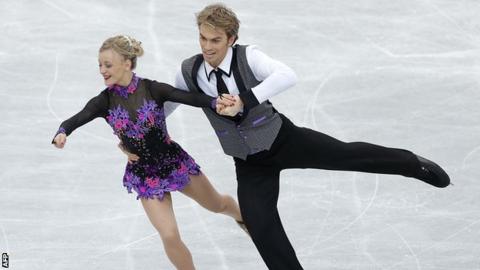 Great Britain have been awarded three figure skating places for the 2014 Winter Olympics by the International Skating Union.
The three spots for the Games in Sochi, Russia, are reward for Britain's results at the World Championships in Canada in March this year.
British athletes Penny Coomes and Nick Buckland finished 13th in the ice dance, and Jenna McCorkell was 20th in the ladies singles event.
Mike Hay, Great Britain's Chef de Mission for Sochi 2014, said: "I am delighted we have secured further athlete quota spots.
"That means we now have 13 of the approximately 50 anticipated spots secured for Team GB."
British National Ice Skating Association chief executive Nick Sellwood admits that a medal is unlikely.
He said: "We have to be realistic and acknowledge that we are going to be struggling to find an ice dancing medal in Sochi."