Sochi 2014: Team GB name Winter Olympics curling squad
Last updated on .From the section Winter Olympics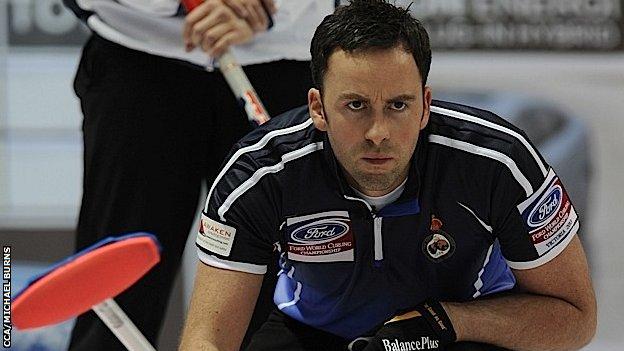 Scotland's David Murdoch will aim to win Britain's first men's Olympic curling medal since 1924 after his world bronze medal-winning rink was selected for Sochi 2014.
It will be a third Games for Murdoch but a first Winter Olympics for team-mate and former rival Tom Brewster.
Greg Drummond, Scott Andrews and Michael Goodfellow will all compete at their first Winter Olympics in Russia.
"We will go to Sochi believing in ourselves," said Murdoch.
The 35-year-old, who added: "It's extremely inspiring to be part of such a promising team.
"Having met most of the Team GB athletes in the mix for Sochi, I know every one of us is giving our final preparations everything we have."
Brewster said he was "thrilled" at his selection and would be aiming for a medal during the Games.
"We're a great group of players and if everything lines up during the event then the most important thing is to qualify for the play-offs," Brewster added.
"If we get in the mix for that then we've got a good chance of medalling, whatever colour that may be."