TJ Baldwin: Ex-British champion accuses BSS after retiring aged 23
Last updated on .From the section Winter Sports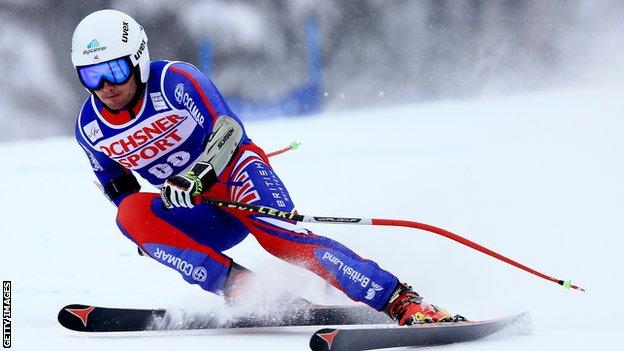 Former British champion TJ Baldwin has accused skiing's UK governing body of failing to support him after deciding to retire at the age of 23.
The 2012 four-discipline national champion believes he was unfairly overlooked for the Winter Olympics.
"I felt like I got as far as I could under the circumstances. It was always a fight with the governing body," he told BBC Radio Norfolk.
British Ski and Snowboard say a high qualification standard is necessary.
"Organisations are required to set a high bar for qualification. That bar is often set way above the international body's own criteria," BSS chief executive Dave Edwards explained.
TJ Baldwin

Downhill

Super Combined

Super-G

Giant Slalom

National championship titles

2011, 2012

2011, 2012

2012

2012
"But the British Olympic Association consensus is to send people who are going to compete right at the top level.
"It's hugely disappointing when we lose anybody from the sport."
Baldwin, from Tharston, was Britain's top downhill, super-G, super combined and giant slalom racer in 2012.
And he met the BSS's Winter Olympics selection requirement by being in the top 100 in the world in downhill and Super Combined before January's cut off point for Sochi 2014.
But he was not chosen for the following month's event as he had not registered either a top-10 Europa Cup or top-30 World Cup finish in the previous 18 months.
Baldwin, though, believes the BSS should have made a judgement call on his form.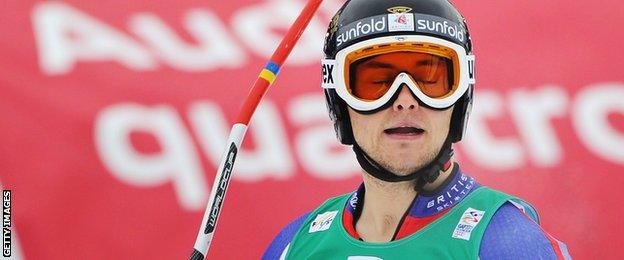 "The more I looked forward into my career I couldn't really see a future for me there," said Baldwin.
"I also wasn't willing to risk my body like I needed to any more. A fear of injury played a big part in my decision.
"The frustrating thing was that the selection criteria across the winter disciplines wasn't fair.
"In my mind I deserved to go. The bottom line is the people in charge have no background in ski racing, so they're not passionate about it and have no love for it.
"They are just guys in jackets and ties and just see the numbers. But they don't actually know the sport or the athletes."
In response, Edwards said he could understand Baldwin's disappointment.
"After years and years of hard work and achievements, not receiving selection must be tough," he added.
"But while I sympathise, he could not be more wrong about people and their passion for winter sports.
"We actually have quite a number of people who are very well versed in winter sports and snow sports in particular."