Violinist Vanessa-Mae appeals against skiing ban
Last updated on .From the section Winter Sports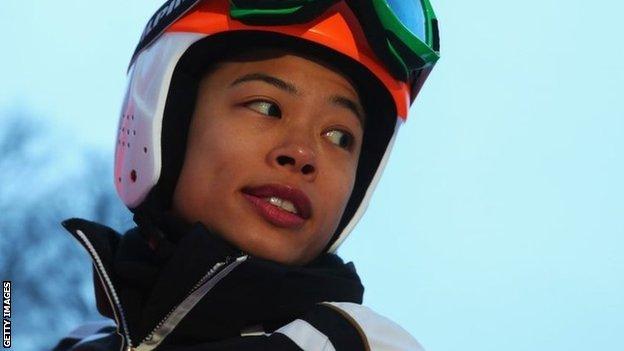 Violinist Vanessa-Mae has appealed against a four-year skiing ban.
The International Ski Federation [FIS] imposed the punishment after ruling she helped to "manipulate" results to ensure her place at the Sochi Olympics.
Mae, who represented Thailand, and five officials were punished after an investigation into four Slovenian races which took place before the January qualification deadline for the Games.
The Court of Arbitration for Sport will now consider the appeal.
The Singapore-born British violinist competed for her father's nation at the Sochi Winter Olympics and under his surname 'Vanakorn'.
She finished 67th and last in the Giant Slalom - more than 50 seconds slower than Slovenian race winner Tina Maze - and 11 seconds behind the 66th competitor.
A CAS statement said: "The Court of Arbitration for Sport has received two appeals from Ms Vanessa Vanakorn, filed against the decisions taken by the Hearing Panel of the International Ski, in relation to her qualification for the Sochi 2014 Winter Olympic Games."
Last month Mae told BBC Sport that her ban was "nonsensical".