Lizzy Yarnold column: I couldn't get going after dizzy spells
Last updated on .From the section Winter Sports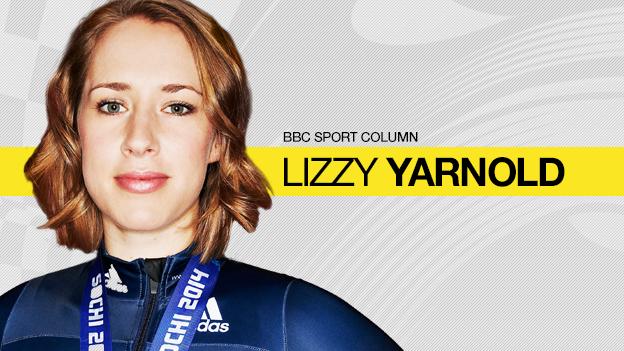 Motivation is never normally a problem for me but ahead of the last race in Altenberg, I couldn't get going.
I'm not sure if it was because of the unforeseen break or thinking back to what happened in Lake Placid - but something wasn't quite right.
Thankfully we do get a few days of practice before each race and I needed those vital runs on the track in order to have a shot at the medals.
Altenberg was a secret German track built for training ahead of the 1988 Calgary Winter Olympics. It's a tough track, really tough. I'm pretty sure that it's impossible to get down without making a mistake or two.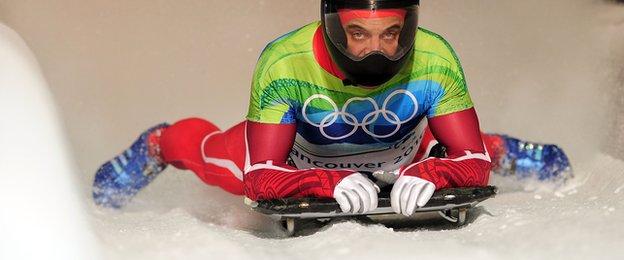 I had a chat with my coach, Eric Bernotas who had a brief but beautiful piece of advice: "Ride the wave Lizzy, it'll come."
Eric seems to have a deep respect and belief in all of his athletes, even when I'm not sure if I can do it, Eric is there giving me little nudges towards the start block.
That's all I needed for Altenberg - just a push to get me to the start block - once I'm there, I leave nothing out.
I finished with a silver medal - my first podium there - and it was a dream come true to conquer that track. But most importantly to get over the lack of motivation in my own head.
I knew this season would be tough, coming down from the high of Sochi, motivating myself to keep pushing when the next Olympics are so far away - I knew it would be a challenge.
But I got there last week and hopefully this Friday I'll ride that wave and do the same again in Konigssee.
Yarnold competes in Germany on Friday, with live coverage on the BBC Sport website, and highlights on the Red Button on Sunday, after Ski Sunday.