Paula Walker: British Olympic bobsleigh pilot to retire
Last updated on .From the section Winter Sports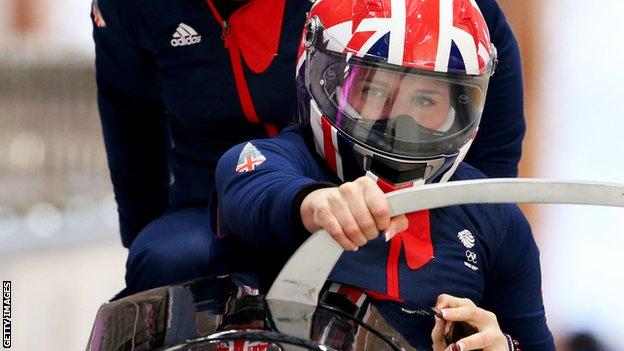 Great Britain Olympic bobsleigh pilot Paula Walker has announced her retirement.
She gave birth to her first daughter, Poppy, late in 2014 and is to marry British bobsleigh pilot John Jackson.
"After having my daughter Poppy, all my time and attention needs to go to her," said former Army corporal Walker.
Walker won World Junior Championship gold when partnered by Wilson in 2011, and is poised to rejoin the Royal Corps of Signals.
"Paula winning in 2011 helped put British Bobsleigh back on the map," said British Bobsleigh Performance Director Gary Anderson. "A lot of the investment we are now getting, started on that day when Paula proved that we could compete with the best in the world."