Team Muirhead win a third Player's Championship
Last updated on .From the section Winter Sports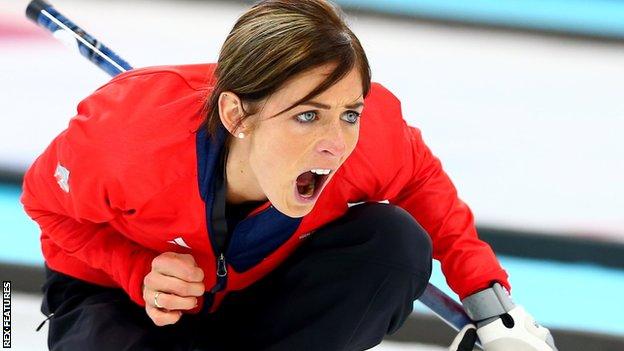 Eve Muirhead's rink captured a third Player's Championship title with a 9-6 win over Winnipeg's Jennifer Jones in Toronto.
Muirhead had to rely on spare Cathy Overton-Clapham who replaced the injured Anna Sloan, who will miss the rest of the season due to an ACL injury.
"Three times been here and three times won it," said Muirhead.
"My team has been great all week and everything is just good."
The team now heads to Switzerland for the European Masters.
"Really looking forward to next few weeks, a lot of time on the road, but that's what it's like being an athlete and being a curler," Muirhead continued. "But it's good fun and then it's summer. Can't wait."