Britain's Dave Ryding denied second podium finish by 0.06 seconds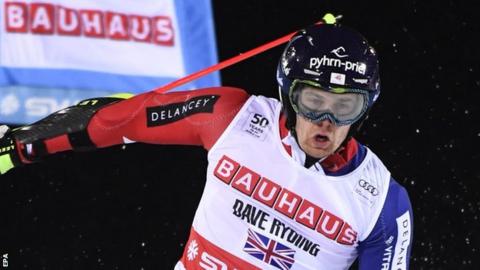 Britain's Dave Ryding missed out on a second World Cup podium by just 0.06 seconds in the Stockholm Slalom event.
The 30-year-old matched Britain's best ever alpine World Cup result when he finished second in the Kitzbuhel slalom in Austria this month.
And in his first parallel slalom he reached the semi-finals, where he was edged out by Sweden's Mattias Hargin.
He earned 50 points for his fourth-place finish, taking him to 306 and fifth place in the overall standings.
It was the last race before the world championships, which start in St Moritz, Switzerland, on Monday.