British Bobsleigh head coach Dominik Scherrer resigns before 2018 Winter Olympics
By Dan Roan and Patrick Nathanson
BBC Sport
Last updated on .From the section Winter Sports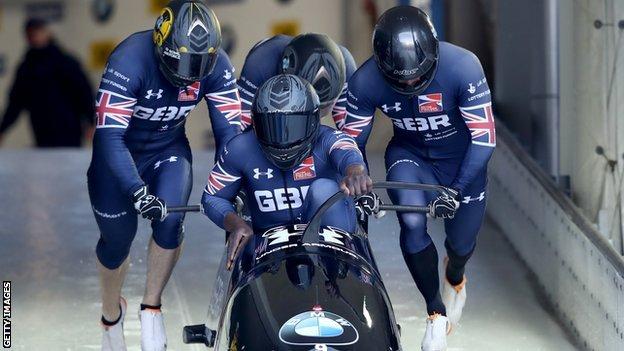 British Bobsleigh head coach Dominik Scherrer has resigned, less than five months before the 2018 Pyeongchang Winter Olympics.
In an email sent to athletes and staff, and obtained by the BBC, he said his decision was "incredibly difficult".
Swiss Scherrer said it was "no longer possible" for him to decide strategy.
In June, the BBC revealed that GB athletes had written to British Bobsleigh to complain of "bullying, racism, sexism and discrimination".
Last month, Gary Anderson left his position as performance director, having stepped down from some duties to deal with "health issues".
There is no suggestion of any wrongdoing by Scherrer or Anderson.
In the email Scherrer said he "will not leave room for speculation".
He added: "The reasons for my resignation are: Until now it was possible for me to decide what strategy we use. This is no longer possible.
"I have always been success-oriented and I don't feel comfortable with the current strategy and I don't have the competence to make decisions in that regard.
"Also, it will not be possible to work with the same performance team in the future.
"What made us successful in the past is that I could be who I am. This is, for reasons that we all could not have foreseen, no longer possible."
The British Bobsleigh and Skeleton Association (BBSA) is the best funded of Britain's winter sports governing bodies, receiving about £10m from UK Sport for the 2014-18 Olympic cycle, with £4.5m for the bobsleigh programme and £5.5m for skeleton.
BBSA could not be reached for comment.
The Winter Olympics in South Korea run from 9-25 February.