BBC Sport - Maisie Potter: Snowboarder close to 'indescribable' Olympic call-up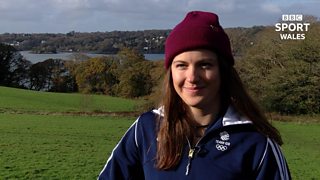 Potter close to 'indescribable' Olympic call-up
Welsh snowboarder Maisie Potter tells BBC Sport Wales what she must do to win Great Britain selection for the 2018 Winter Olympics.
Potter, 20 and from Bangor, competes in snowboard cross. With four World Cup series events to go, she is just one good run away from meeting the Olympic qualification criteria.
The 2018 Winter Olympics - in Pyeongchang, South Korea - would be her first Games in only her second season at the top tier of racing.