Winter Olympics 2026: Sion, Switzerland out of bidding to stage event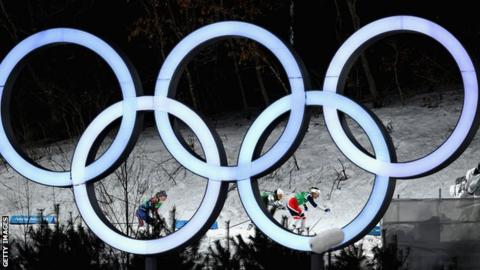 Switzerland is out of the running to host the 2026 Winter Olympics after citizens voted to reject the country's bid.
Voters in the Swiss canton of Valais rejected a proposal to fund a bid to stage the event in Sion.
The International Olympic Committee (IOC) confirmed Switzerland would not nominate a different city.
Six countries remain in contention, with IOC members making their decision in September 2019.
Those bids are Turin and Milan in Italy, Graz in Austria, Stockholm in Sweden, Turkey's Erzurum, Calgary in Canada and Sapporo in Japan.
The 2022 Winter Olympics will take place in Beijing, China.