Beijing 2022: 'We can show skiing big air to the world' - British champion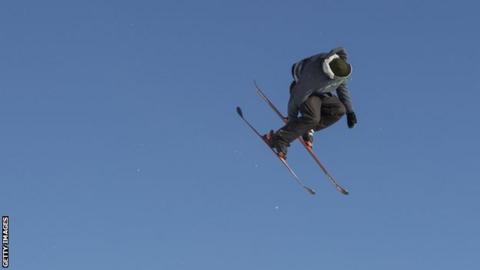 British champion Chris McCormick has hailed the addition of skiing big air to the Olympic programme as an opportunity "to show off our sport to the world".
His is one of seven events added by the International Olympic Committee (IOC) for the Beijing 2022 Winter Games.
It follows snowboarding's debut at Pyeongchang earlier this year.
"Having another freestyle discipline being added is great for us," McCormick, 20, told BBC Scotland.
"It's another way in which we can show off our sport to the world. It's an exciting event as it's one jump which is really dramatic."
The IOC has added a host of less traditional sports, including skateboarding, surfing and climbing, to the Tokyo 2020 agenda as it seeks to attract a broader and younger audience.
"During the Olympics I'm much more motivated to watch the skiing and snowboarding, then maybe have a look at something else," added McCormick, whose elder brother Matt, 21, is a freestyle snowboarder and narrowly missed out on Team GB representation in Pyeongchang.
"I'll be really keen to watch skateboarding, that'll be really cool and it's really good that they're trying to liven it up a bit."