British Wrestling shake-up after 'disappointing' Olympics
By Nick Hope
BBC Olympic sports reporter
Last updated on .From the section Wrestling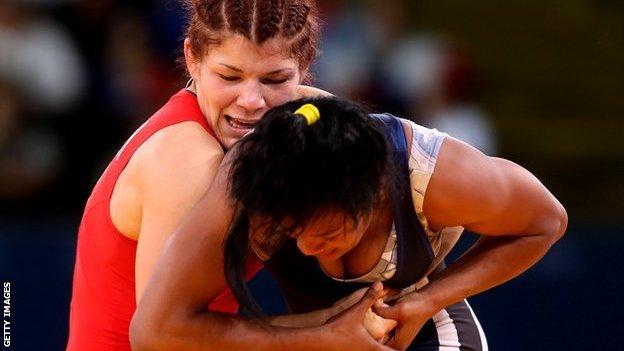 British Wrestling has begun a major shake-up following the end of its controversy-strewn Olympic cycle.
Performance director Shaun Morley and head coach Nikolai Kornieiev are both leaving the programme.
The pair oversaw the highly criticised recruitment of Ukranian and Bulgarian-born athletes in 2007.
British Wrestling had their allocation of three host-nation places for London 2012 reduced to just one for failing to meet performance targets.
Their only representative at the Olympics, Ukrainian-born Olga Butkevych, was defeated in her opening match.
"Olga's performance in the Games was somewhat disappointing but she did her best under difficult and not always ideal circumstances," said British Wrestling chairman Malcolm Morley, Shaun's father.
In a statement on the British Wrestling website, Morley refused to directly criticise his former colleagues and instead expressed his frustration with the decision of the British Olympic Association (BOA) to strip the sport of two guaranteed places for their athletes at the London Games.
"British Wrestling appealed the decision," said Morley.
"The FILA [The International Federation of Associated Wrestling Styles] president [Raphael Martinetti] wrote a letter of support that our named athletes were capable of a credible performance, but our appeal was turned down."
Morley added: "Their refusal to grant British Wrestling all three host nation places denied the BWA of the most significant part of our legacy."
Coach Kornieiev's contract is not being renewed, while Shaun Morley is understood to have resigned his position before being called to account for the sport's apparent failings, at British Wrestling's annual general meeting (AGM) on Saturday.
With the departure of the pair, the future of athletes such as Krasimir Krastanov and English Commonwealth champion Myroslav Dykun, who is currently serving a two-year doping ban and were recruited under the Kornieiev-Morley regime, is uncertain.
Butkevych and fellow Ukrainian-born wrestler Yana Stadnik were both initially recruited as sparring partners to work with British athletes, but began competing for GB in 2007.
Stadnik's British citizenship bid failed to come through in time for London 2012, but both she and Butkevych are due to be the only GB representatives at the women's World Championships in Canada at the end of September.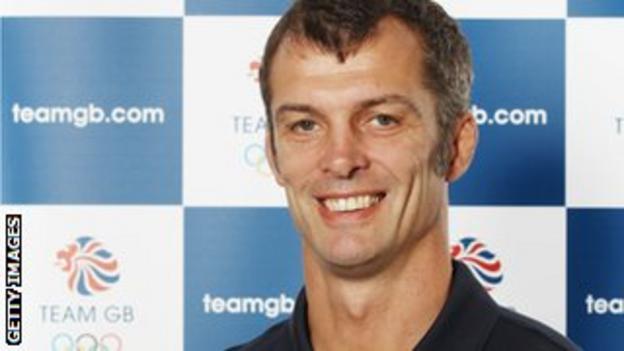 Commonwealth bronze medallist Leon Rattigan, who is married to Stadnik and who himself narrowly missed the performance qualification criteria for this summer's Games, is taking time away from the sport to consider his future.
"UK Sport funding will only be available to those able to make a compelling case for their Rio potential," wrote British Wrestling [BWA] chief executive Colin Nicholson in a statement on the British Wrestling website.
Although he and Morley faced criticisms from fellow BWA members at the sport's AGM on Saturday, it is believed they will remain involved until at least November, when UK Sport will decide on what level of funding they will receive for the four years leading into Rio 2016.
The sport admits that after failing to achieve their minimum target of a top-eight place at the London Games there is the "likelihood of significant reduction in funding from UK Sport" from their current level of £1.435m heading into their next Olympic campaign.
"The only way forward is to take a realistic view of the many issues that we face," said Malcolm Morley.
"[We need to] be positive instead of negative, learn from the past, but remember history can never be changed."