1916: The year that changed Ireland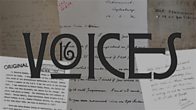 In association withVoices 16From BBC Northern Ireland
Ready for a revolution?
1916 was a tumultuous year in Ireland's history, with the country in a process of change that permanently altered its political and social landscape. Many believed that World War One would be over by Christmas 1914, but by 1916 it was still raging.
Resentment towards British rule was growing in Ireland, with rebels plotting an independent Irish Republic. The events of this year not only affected those involved in the fighting, but touched the lives of ordinary people on the island.
January
Tensions at home and abroad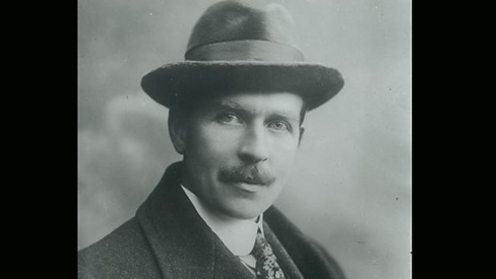 The war cast a heavy shadow. Plans were being made to bring in conscription for the British Army, but it was decided Ireland would be exempt for now.
Amid the tension, New Year celebrations in Ireland were muted. As the Irish Times reported: "When 12 o'clock came it came almost unperceived. The bells did not ring this New Year's morn; 1916 had crept into being unknown and untried." The Irish Republican Brotherhood Supreme Council met in Clontarf Town Hall and voted to fight the British as early as possible. Diarmuid Lynch, a member of the council, wrote: "I was satisfied that the military committee had already fixed a day for the Rising."
World War One content on the BBC
The Irish Republican Brotherhood (IRB)
March
Film Company of Ireland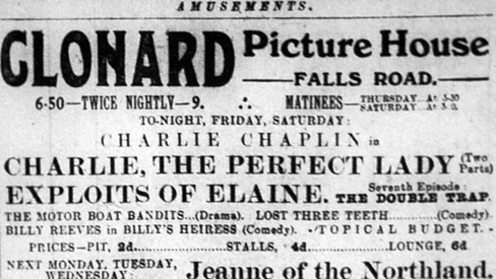 In March 1916 James Mark Sullivan established the Film Company of Ireland, which came to be regarded as an important indigenous film-maker.
The company's early works were destroyed during the Easter Rising, but this did not deter them. In July 1916 they premiered O'Neill of the Glen, which was attended by a large audience at the Bohemian Theatre in Dublin. Watching films helped people maintain a sense of normality during turbulent times. The Film Company of Ireland was extremely prolific, releasing more films in Ireland in 1916-20 than every other film-maker combined.
BBC Arts: History of the Northern Ireland film industry
Now and in time to be, Wherever green is worn, Are changed, changed utterly: A terrible beauty is born.
24-29 April
Easter Rising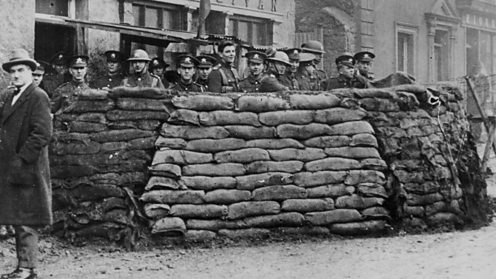 You need to have JavaScript enabled to view this clip.
The Easter Rising began when roughly 1,000 rebels seeking independence surprised the British Army by taking over high-profile buildings in Dublin.
Initially there was a lot of opposition to the Rising in Ireland, as Martin Walton, a volunteer, recalled: "At Jacob's there was a mob roaring at the Volunteers inside: 'Come to France and fight, you lot of so-and-so slackers'. There was a tall woman with something heavy in her hand and she lifted it to make a bang at me. One of the Volunteers saw this and fired and I saw her head disappear as she went down like a sack. That was my baptism of fire, and my knees nearly went out from under me."
BBC World Service: Easter Rising in Ireland
24 April
First-ever radio broadcast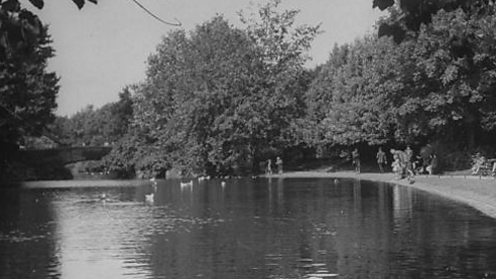 Wireless communication was in its infancy, so the notion that a signal could be broadcast into the atmosphere to be picked up was quite radical.
Rebel leader Joseph Plunkett sent men from Dublin's General Post Office (GPO) to occupy the Wireless School of Telegraphy. The rebels were able to fix a damaged transmitter and sent messages in morse code: "Irish Republic declared in Dublin today. Irish troops have captured city and are in full possession. Enemy cannot move in city. The whole country rising." The message was broadcast at regular intervals over the next day. This is widely believed to be the world's first radio broadcast.
Dublin's plans for Rising centenary commemorations
The ducks were well looked after and fed, and were very little perturbed by the bullets flying over their heads.
April
Lead story Stateside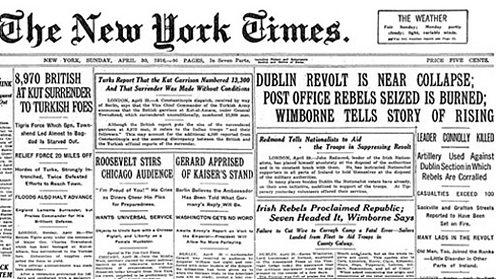 The latest developments from Dublin were reported on the front page of the New York Times every day during the Rising.
For people closer to home, it was more of a struggle to learn what was going on. The Irish Times newspaper did not publish for almost the whole week as Mrs Norway, wife of the GPO's manager, reflected in her letter on 1 May: "Today for the first time since Easter Monday the Irish Times issued a paper with news of the rebellion. Today's paper bears the dates "Friday, Saturday and Monday, April 28th, 29th and May 1st" – an incident unique, I should think, in the history of the paper."
BBC News: Who owns the legacy of the Easter Rising?
3-12 May
Executions stir emotions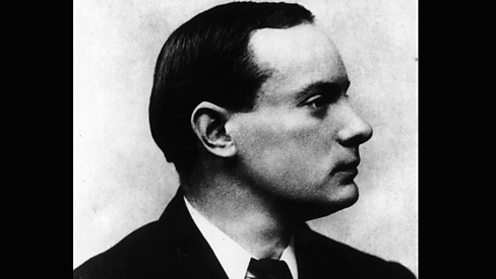 The executions of 15 of the Rising's leaders led to a change in public opinion in Ireland, with a surge of sympathy for the rebels.
Lady Gregory was a playwright whose son was in the British Army. Her letters typified the change in mood. Just after the rebellion, she wrote to WB Yeats: "We had been at the mercy of a rabble for a long time both here and in Dublin, with no apparent policy." After the executions, her thoughts changed: "My mind is filled with sorrow at the Dublin tragedy, the death of Pearse and MacDonagh. It seems as if the leaders were what is wanted in Ireland and will be even more wanted in the future."
BBC Bitesize: Aftermath of the Easter Rising
The shooting was every morning about 5am. For months afterwards I woke at 5am and I never forgot those volleys. I'd never felt so desolate in my life.
1 July
Battle of the Somme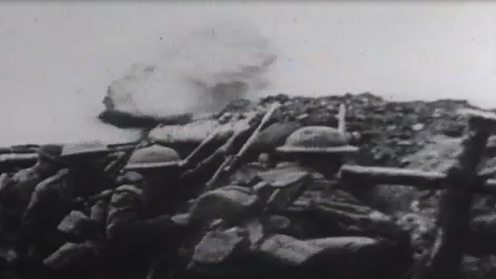 You need to have JavaScript enabled to view this clip.
Irish soldiers played a major role in the Somme offensive during World War One, with many thousands losing their lives.
Many 'pals' Battalions, comprising men from the same town, had enlisted to serve together. David, Andrew, Herbert and Robert Hobbs, four brothers from Lurgan, County Armagh, fought together at the Somme. On 8 July, a telegram boy delivered news of soldiers' deaths to the houses of those affected in Lurgan. When the boy called to the Hobbs' home, he handed their mother three telegrams, indicating that three of her four sons were dead. The fourth brother had survived but was injured.
BBC Your Place & Mine: The Hobbs brothers
BBC History: Explaining the Battle of the Somme
July - November
Hell on the Western Front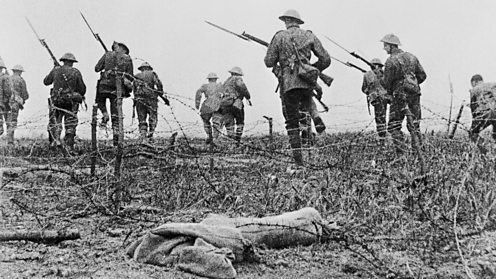 You need to have JavaScript enabled to view this clip.
For worried relatives at home news from the Western front was infrequent and, when it did arrive, the news was often grim.
Private Herbert Beattie's letter home reflects the bleakness of the situation at the Somme: "Dear mother, just to let you know I'm safe, and thank God for it. For we had a rough time in the charge we made. There's not another Grosvenor Road fellow left, but myself. Mother we're tramping over the dead. I think there's only about 400 left out of about 1300. If God spares me to get home safe, I'll have something awful to tell you. If Hell is any worse – I wouldn't want to go to it."
Battle of the Somme: Comemmorating Ulster soldiers
Why was Battle of the Somme film bigger than Star Wars?
If God spares me to get home safe, I'll have something awful to tell you. If Hell is any worse – I wouldn't want to go to it.
3 August
Roger Casement hanged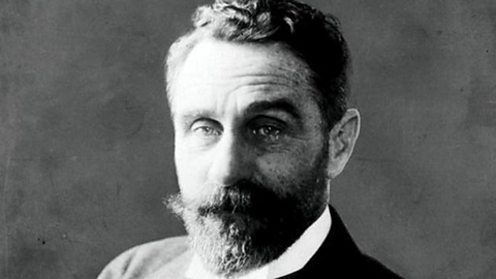 Prior to the Rising, Irish nationalist Roger Casement had travelled to Germany in the hope of forming an Irish-German alliance.
Unsuccessful in his attempts to recruit an 'Irish Brigade' in Limburg's POW camp, he returned to Ireland in April and was arrested by the British authorities. He was later found guilty of high treason and sentenced to death. A campaign for his reprieve was supported by many leading figures. Extracts of his diaries were then widely circulated and, such was their explicit sexual nature, the ensuing scandal precluded any possibility of exoneration and he was executed at Pentonville Prison.
BBC News: The curious case of Roger Casement
BBC History: Ulster Covenant
September
WB Yeats writes Easter, 1916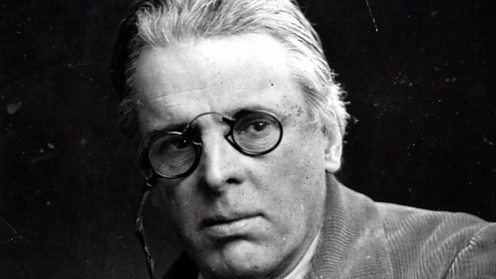 You need to have JavaScript enabled to view this clip.
WB Yeats was one of the foremost figures of 20th Century literature and this poem illustrates his torn emotions regarding the events of the Rising.
Yeats believed that art and politics were intrinsically linked. He used his writing to express his attitudes toward Irish politics and to educate his readers about Irish cultural history. Easter, 1916 explores Yeats's personal response to the rebellion and to the costs of such sacrifice. The poem's iconic phrase relating to the 'terrible beauty' of the uprising has been the subject of much conjecture as to whether it is the beauty or the terror that is ultimately triumphant.
BBC Radio 4: Yeats and Irish Politics
How to get fat and be strong
1 October
Dublin catches up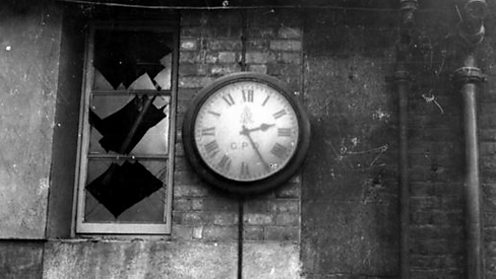 From 1880 to 1916, Ireland and Britain operated different time zones. Britain followed Greenwich Mean Time (GMT), while Ireland had Dublin Mean Time.
Dublin Mean Time was 25 minutes behind, but was abolished by the Time (Ireland) Act of 1916. On 1 October that year, Ireland began following GMT in line with Britain. Countess Markievicz, one of the leaders in the Rising, complained bitterly about the measure: "Irish public feeling was outraged by forcing of English time on us." When modern commemorations of the Rising begin at midday outside the GPO, they are actually 25 minutes early.
The Irish Times: When Dublin lost its time
BBC History: A profile of Countess Markievicz
Irish public feeling was outraged by forcing of English time on us.
December
James Joyce's first novel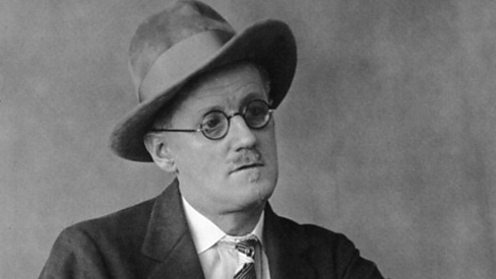 James Joyce was an Irish novelist and poet of considerable influence in the early 20th Century.
Though most of his adult life was spent abroad, Joyce's fictional universe commonly centred on Dublin, tending to be populated by characters who closely resembled family members, enemies and friends from home. His first novel, A Portrait of the Artist as a Young Man, was published in New York in December 1916. It tells of a Catholic boyhood in Ireland and the struggle through sin and sanctity towards self-expression. Ireland's artists ensured 1916 would be remembered for more than conflict.
Battle over copyright to James Joyce's works