Tim Peake: How I became a British astronaut

In association withHorizonBBC Two

First publishedNovember 2015
Historic space mission
In December 2015, I [had] the incredible privilege of becoming the first British European Space Agency astronaut to live on board the International Space Station – a proud moment for me, and I hope an inspiring moment for my country.
Like many children I dreamt of going into space but never really considered it a possibility. Now a lifelong fascination with flying, years of training as a pilot and then an astronaut, and some luck, has turned that dream into reality. [Image: Nasa]
April 1972
An ordinary family
Alamy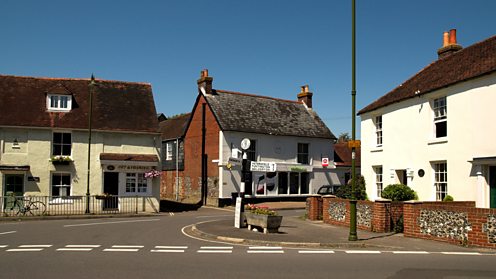 I was born in April 1972 in Chichester in south-east England, and grew up in a nearby village.
My older sister and I had a stable upbringing and enjoyed an ordinary family life. Our mother worked as a midwife and our father was a journalist. My father had always been interested in historic aircraft and took me to airshows from an early age, where my fascination with flying began.
What do Tim's parents think of his trip to space?
September 1994
Getting my Wings
When I returned to the UK from Alaska, I began an 18-year military career.
I began pilot training after graduating from Sandhurst. The day I was awarded my Wings was the start of a four-year adventure, flying reconnaissance missions all over the world. My skills were probably most tested in Bosnia for active service during the 1990s Balkans war. I later trained to be an instructor, before flying Apache helicopters in Texas with the US Army. Luckily, on my return to the UK, the Apache was being introduced into the British Army – so I helped develop the training plan.
Tim reveals what he loves most about flying
January 2005
Afghanistan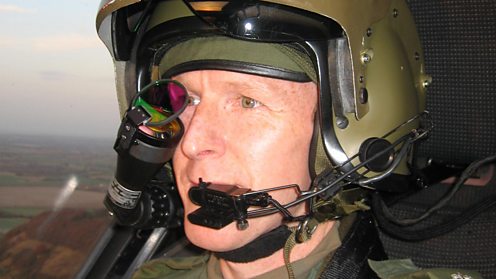 You need to have JavaScript enabled to view this clip.
During my time instructing, I became really interested in aircraft performance and evaluation, so I decided to try to become a test pilot.
I joined the prestigious Empire Test Pilots' School and graduated with an award for 'best rotary wing pilot' – as well as completing a degree in Flight Dynamics and Evaluation from the University of Portsmouth. I became the senior test pilot for the Apache with the Rotary Wing Test Squadron – just as the helicopter began to be used in Afghanistan. It was great that frontline pilots benefitted from our work but most of all, I loved pushing aircraft to their limits .
See inside a flight simulator at the pilot school
There are some experiences I had where I was genuinely taking the aircraft somewhere nobody had taken it before – speed or altitude.
May 2008
Right place, right time
Kulvinder Singh Chadha/Astronomy Now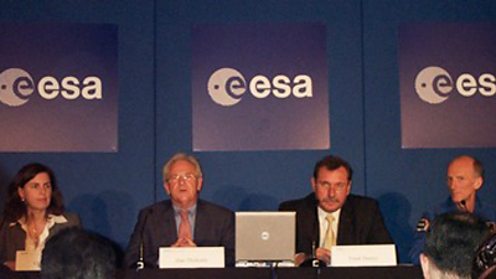 On 19 May 2008, Esa announced it was accepting applications for new astronauts and I happened to see the advert online.
Pilots, like myself, required a minimum of 1,000 hours experience flying different high-performance aircraft as well as a degree in natural sciences, medicine, engineering, IT or mathematics. I'd spent the last few years working as a helicopter pilot, flight instructor and test pilot, and coupled with my academic qualifications, I was ideally placed to apply. It was too good an opportunity to miss. My online application joined more than 8,000 others.
What qualifications or skills did other applicants need?
April 2009
3,000 hours in the air
Getty Images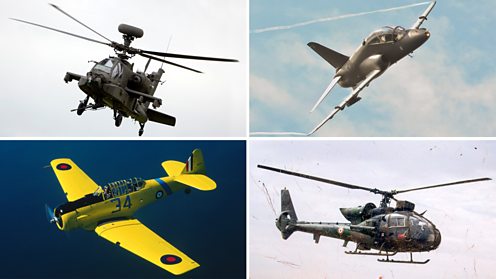 Nearly a year later, I decided to retire from the British Army as a Major.
I had really enjoyed my career but it was inevitably going to take a more managerial direction, which would mean less time in the cockpit. After nearly 18 years of service I had logged over 3,000 hours in the air – but I still felt I had a lot of flying left in me. I joined a global helicopter manufacturer called AgustaWestland as a senior test pilot. But a few months after I started my new role, I got a phone call from Esa...
How pilots suffer to make history
How not to land a fighter jet
May 2009
Selected from 8,413 applicants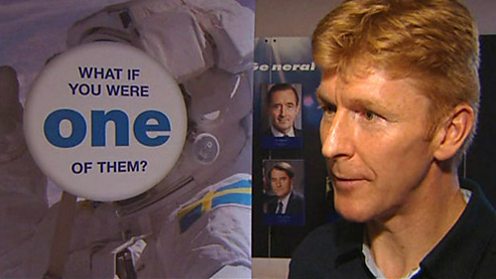 You need to have JavaScript enabled to view this clip.
I was chosen to take part in Esa's astronaut screening process, which lasted from May 2008 to May 2009.
We sat through exam after exam to test our intelligence and skills including memory, spatial awareness and concentration. Then they assessed personality and health. More than 900 candidates were whittled down to 10 – and unbelievably I was one of them. Weeks went by and I didn't hear anything, so I began to think I hadn't made it. But on 18 May 2009, just two days before Esa was due to announce its decision, I was offered one of six places with the European Astronaut Corps.
What were the tests that Tim had to pass?
September 2009
14 months of intense training
ESA - A. Le Floc'h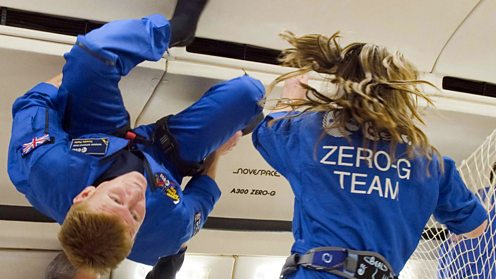 My wife, our young son and I moved to Cologne, Germany, and I began a course in basic astronaut training.
Basic training was like going back to school. Well, maybe it was a bit better than that as our lessons gave us the basic knowledge we needed to become astronauts. We covered a huge range of subjects, including space law, rocket propulsion and spaceflight engineering. The hardest part was learning to speak Russian as I'm not a natural linguist. Then after a few months the course turned more practical. We learnt survival skills, CPR, how to be a rescue diver and how to move around in zero gravity.
Watch highlights from Tim's basic training course
You're up there by yourself. There's no doctor, there's no computer engineer – so you have to learn all of these skills.
September 2011
Going underground: A test of resilience
ESA – V. Crobu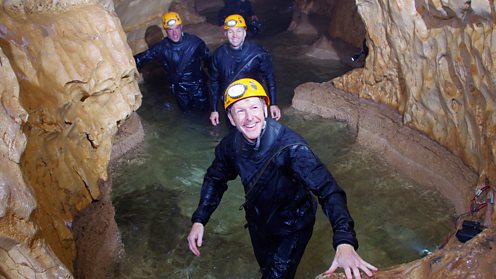 To enhance our team-building skills, I was sent for one week's cave training in Sardinia, Italy, with five other astronauts.
Our mission was to live and work in a huge underground cave. We were given limited food and we had no way of telling the time. We set up camp six hours trek from the entrance. The conditions here mimicked some of what we'd experience in space and Esa wanted to see how we'd cope. Life in a dark, damp cave took some getting used to, but it gave us an insight into what it would be like to be an astronaut, especially the importance of teamwork to solve problems and the lack of hygiene facilities…
Follow Tim on his journey through the cave system
January 2012
Spacewalk certified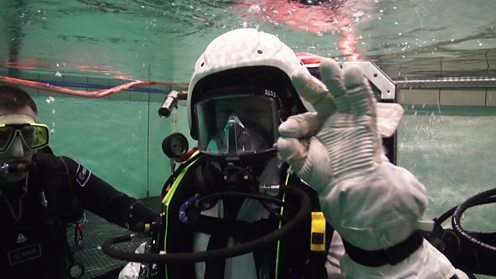 You need to have JavaScript enabled to view this clip.
Over the next year, I was put through advanced training, including a five-week course learning to spacewalk in a Russian spacesuit.
Spacewalks let astronauts leave their spacecraft, in case work needs to be done on the outside. Squeezing into the confines of a spacesuit reminded me of my recent caving mission. After a few dry runs I was sent to the 'Hydrolab' in Star City – a huge pool containing replica parts of a space station. We train underwater because it imitates the reduced gravity of space. Performing tasks in a spacesuit for six hours was tiring, but I practised often (and still do) until they became second nature.
The bravest spacewalks ever taken
June 2012
Living deep underwater
ESA – H. Stevenin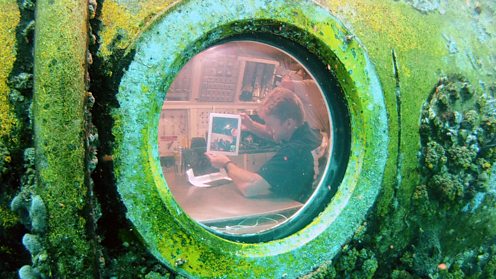 Several months later, Esa announced I would serve as an aquanaut for Nasa's Extreme Environment Mission Operations – known as 'NEEMO'.
On 11 June, my crewmates and I descended to a laboratory about 20m under the ocean. This would be our home for the next 12 days. Our mission – NEEMO 16 – focused on developing the tools and procedures Nasa would need to land on an asteroid. But we also got a more realistic idea of what life would be like in space. We could practise spacewalk techniques underwater, and the laboratory provided a confined living space where we were totally reliant on life support systems.
Tim talks to ground control from his underwater home
May 2013
Next step... Space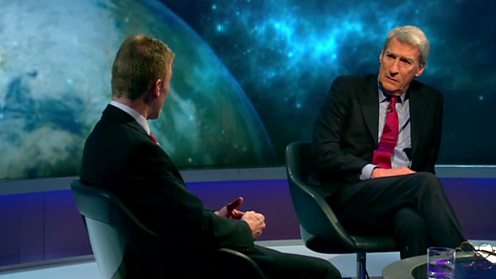 You need to have JavaScript enabled to view this clip.
After finishing my advanced training I was assigned to work in mission control on classmate Luca Parmitano's visit to the International Space Station.
Then, after six months, I was selected to go into space myself – flying under the mission name Principia. After almost two decades working as a pilot and hundreds of hours training with Esa, I would become the first British Esa astronaut to live and work in space. For six months my job would be to run vital experiments on board the International Space Station, like investigating new vaccines and monitoring the Earth's climate.
Find out about Tim's 'Principia' space mission
A momentous day, not just for Tim Peake but for Great Britain… I am sure he will do us proud.
December 2015
UPDATE: Blast off!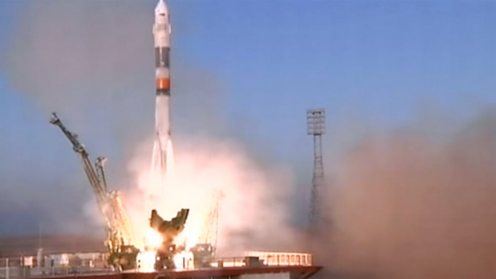 You need to have JavaScript enabled to view this clip.
On 15 December 2015, the nation watched as Tim Peake successfully launched from Kazakhstan's Baikonur Cosmodrome at 11:03 GMT.
Alongside his Russian commander Yuri Malenchenko and US astronaut Tim Kopra, Tim reached his destination at 17:33 GMT. The docking procedure had been tense. One of the rocket's radar systems failed, so the team had to dock manually – a rare (and difficult) task. Fortunately they had rehearsed it just before launch. More than two hours later, the hatch opened and Tim was welcomed by the crew. After dreaming about it for years, he was finally on board the International Space Station.
BBC News Live covers the launch as it happened
Relive the launch in 360
January 2016
UPDATE: Tim's first spacewalk
Esa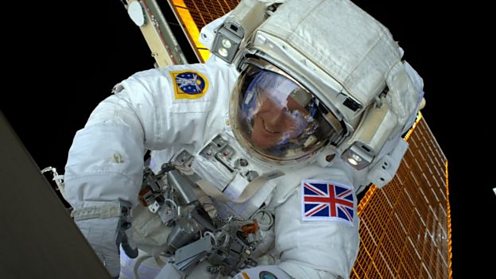 Just one month after he had settled into his new home, Tim carried out his first spacewalk.
He followed his crewmate Tim Kopra onto the exterior of the Station, where they travelled roughly 50m (the length of an Olympic-sized swimming pool) to reach the site of their maintenance work. Although scheduled to last over six hours, the walk was cut short when Kopra reported water in his helmet. However, the duo had already successfully completed their main job – replacing a faulty unit that regulates the Station's solar power.
BBC News Live covers Tim's spacewalk as it happened
June 2016
UPDATE: Return to Earth
Nasa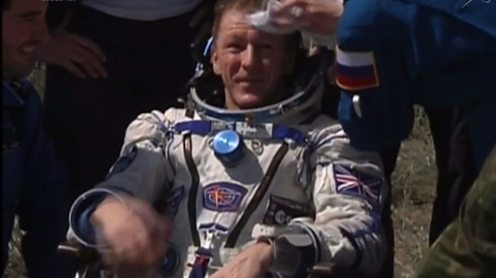 Tim Peake travelled back to Earth on 18 June 2016 – after spending six months living and working in space.
He left the Space Station at 05:53 GMT, joined by Yuri Malenchenko and Tim Kopra. Their Soyuz capsule hurtled back to Earth at 25 times the speed of sound, before landing in Kazakhstan at 09:15 GMT. Tim's space mission has taken him on about 3,000 orbits of Earth, covering a distance of around 125 million km. Now he's back on Earth, feeling the force of gravity again, it will take several months for his body to fully recover.
In pictures: Tim Peake's journey home
Quiz: How dangerous is life in space for astronauts?
It was incredible - the best ride I've been on ever.