Harry Ferguson: Planes, tractors and automobiles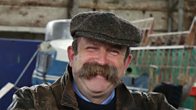 Presented byDick StrawbridgeBroadcaster
The mad mechanic
How did Harry Ferguson, a farmer's son from rural County Down and dubbed the Mad Mechanic in his youth, go on to make such an impact in the diverse worlds of aviation, agriculture and automobiles?
A remarkable Edwardian combination of Steve Jobs and James Dyson, Harry Ferguson was the first Briton to build and fly his own plane and the inventor of the world's most famous tractor and the only Formula 1 winning four-wheel-drive car.
1884
Life on the farm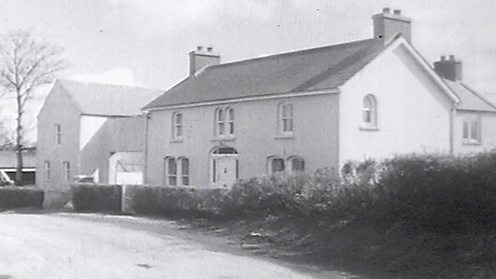 You need to have JavaScript enabled to view this clip.
The fourth of James and Mary Ferguson's eleven children, Harry grew up on a farm outside Dromore in Northern Ireland.
His father's austere nature and strict fundamentalist Christian beliefs made the home a largely unhappy place. When he left school at 15, Harry had to work on the family farm. The smallest in stature of the Ferguson boys, Harry quickly developed a strong dislike of farm work and manual labour remarking to one of his father's workers "I think it's murderous work, I would never do it".
1902
Escape from the country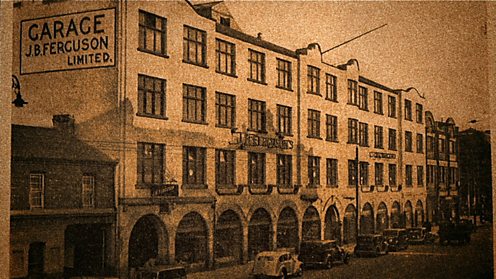 You need to have JavaScript enabled to view this clip.
As he got older, Harry was constantly at loggerheads with his father, unable to accept his uncompromising religious beliefs.
This situation, coupled with a loathing of farm work fueled Harry's escape plans. A decision to emigrate to Canada was aborted at the last minute by his brother Joe's offer of an apprenticeship at his car workshop in Belfast. Passionately interested in cars and engines, Harry embraced the opportunity and quickly discovered a talent for tuning engines that soon helped establish Joe's workshop as the best in Belfast.
1904
The power of PR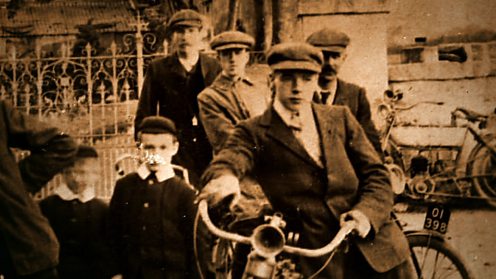 Many years before PR became recognised as an integral part of any business' success Ferguson had an innate understanding of its importance.
A gifted salesman and promoter, Harry decided to take part in motor-cycle races around Ireland to publicise his brother's business. He soon built a reputation as a fearless and determined rider winning many races. The wins brought the firm J. B. Ferguson and Co. a lot of press coverage and brought the garage to the attention of the general public.
1909
The fascination of flight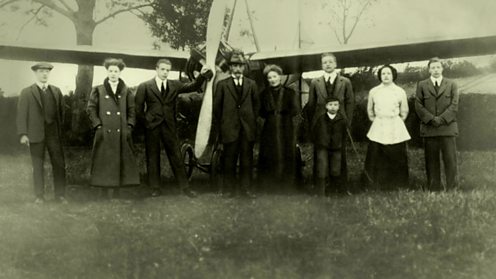 You need to have JavaScript enabled to view this clip.
While working at his brother's company Harry became fixated by aviation, then in its infancy.
Visiting air shows at Rheims and Blackpool, Ferguson was inspired to build and fly his own plane - convincing his brother it would be good for business. After a number of thwarted attempts Harry was determined that he would fly before the end of 1909. On the last day of the year at Hillsborough Park, Harry became the first person from the British Isles to build and fly his own aeroplane. But by 1911 Ferguson's interest in flying had waned and he left Joe's business to start up on his own.
The poise of the machines was perfect and Mr Ferguson made a splendid flight of 130 yards
1928
The Ferguson System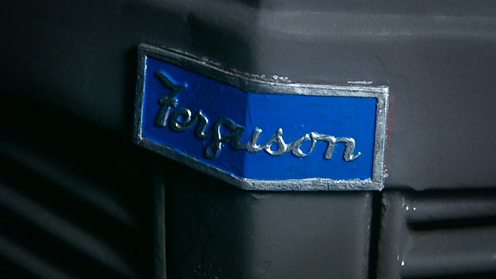 You need to have JavaScript enabled to view this clip.
On opening his own firm May Street Motors in Belfast in 1911 Harry kick-started his inventing career almost immediately.
Harry was asked by the Irish Board of Agriculture during a food shortage to improve the efficiency of the country's tractors. The tractor and plough systems at that time were heavy, difficult to use and dangerous. In 1928, after years of perfecting his invention Harry patented his three-point linkage Ferguson System. It revolutionised world farming as it was much easier to use, improved productivity and saved countless lives as its top-bar linkage prevented tractors upending and killing farmers.
Agriculture is more important to man than all other industries put together yet it is the only industry conducted by antiquated methods
1938
A gentlemen's agreement
Keystone-France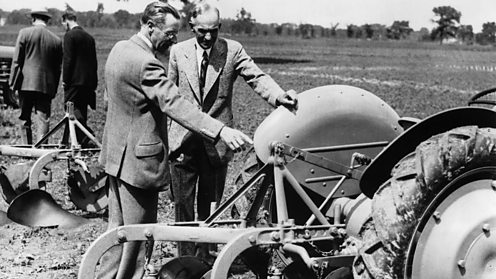 Determined to get his invention into mass production and eventual world domination Harry travelled to the US to meet the industrialist Henry Ford.
Ferguson's demonstration at Ford's home of his newly developed tractor so impressed the American that he brokered a deal on the spot. This 'gentlemen's agreement' sealed with only a handshake soon saw the first Ford-Ferguson tractors roll off the production line - however the partnership was short lived. On the death of Ford his grandson and successor reneged on this 'gentleman's agreement'. This split saw Harry eventually launch a lengthy and successful lawsuit against the Ford Motor Company.
1946
The Little Grey Fergie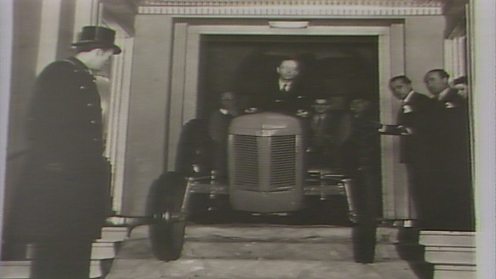 You need to have JavaScript enabled to view this clip.
Ferguson had to convince both manufacturers and farmers that his new light-weight tractor was essential for small farms everywhere.
Difficulties with his manufacturers did nothing to dent Harry's enthusiasm for his invention and in 1946 the TE20 ( the Little Grey Fergie) went into production. Ever the salesman, Harry, conscious of the need to sell more tractors pulled off the PR coup of the decade - driving one of his Little Grey Fergie's through Claridge's Hotel in London. The tractor went on to sell over half a million units in its ten years of production and is considered the world's most famous tractor.
1961
Forays into four-wheel drive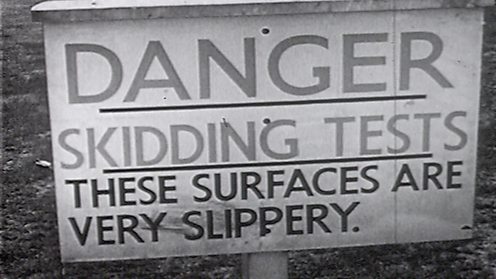 You need to have JavaScript enabled to view this clip.
After his success in the agricultural world Harry decided to turn his attention to the motor industry and the creation of a safe four-wheel drive car.
Decades ahead of its time, Harry's car, the R5, had a four-wheel drive system and anti-skid braking. Ever aware of the importance of PR Harry set out to demonstrate the value of his four-wheel drive system in a Formula 1 car. In 1961 Stirling Moss drove the P99 to victory, becoming the world's first and only Formula 1 winning four-wheel drive car. Unfortunately Harry did not live long enough to witness this victory nor the eventual popularity of four-wheel drive vehicles in the car industry.