Firsts for women in Parliament
Smashing the glass ceiling
From the first woman in the Lords to the first woman to call "Order!" in the Commons, discover more about these trailblazers.
1919
Viscountess Nancy Astor: first woman MP to take her seat in the Commons
Plymouth Art Gallery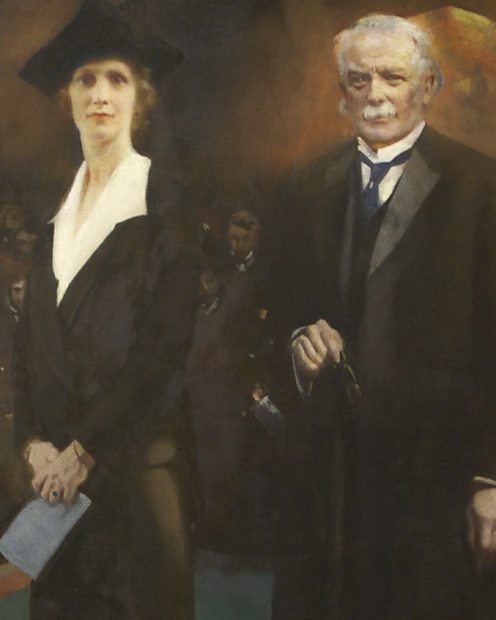 Witty and unconventionally brilliant at handling chauvinistic male MPs, Lady Astor was an American heiress who came to the UK for her second marriage.
In 1919, her husband Waldorf Astor went to sit in the House of Lords. Lady Astor stood as a Conservative in his Plymouth seat and was elected MP, aged 40. She became an outspoken champion of equal rights and clashed regularly with Winston Churchill, who once remarked, "I find a woman's intrusion into the House of Commons as embarrassing as if she burst into my bathroom when I had nothing to defend myself with". Astor retorted, "You are not handsome enough to have worries of that kind."
Women have got to make the world safe for men since men have made it so darned unsafe for women.
1929
Margaret Bondfield: first woman Cabinet Minister
Universal History / Getty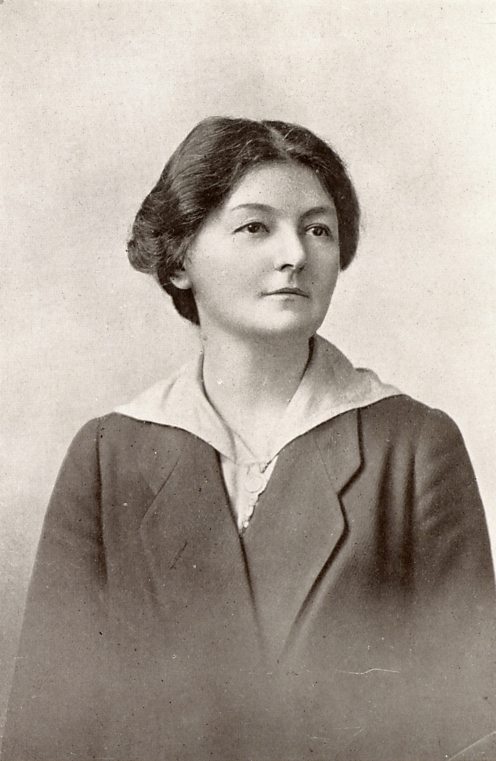 Margaret Bondfield was from a working-class family in Somerset and started her career in a draper's shop, aged 14.
Having experienced often shocking working conditions, she became a union representative when union membership was heavily frowned upon. After many years championing women's organisations, she was elected Labour MP for Northampton in 1923. She was appointed to Ramsay MacDonald's cabinet in 1929 as minister for labour but her success was short-lived. She lost her seat in the general election of 1931 and never returned to Parliament.
I had no vocation for wifehood or motherhood, but an urge to serve the Union.
1958
Baroness Swanborough: first woman peer to take her seat in the House of Lords
National Portrait Gallery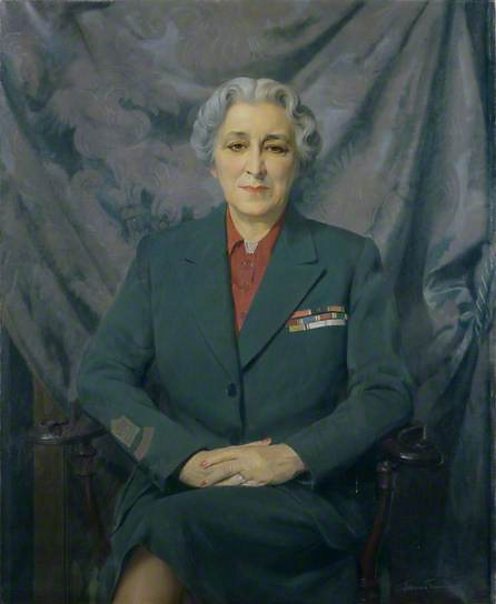 By 1958, with a woman sitting on the throne, the establishment was under increasing pressure to modernise.
On 21 October, Stella Isaacs, Marchioness of Reading and Baroness Swanborough, became the first woman to take a seat in the House of Lords as a result of the recently passed Life Peerages Act. She was an indomitable woman, heavily involved in charitable works throughout her life, including founding the Women's Voluntary Service just before World War Two. Three other women peers also took their seats in the Lords in 1958.
I have no right to speak, except for my experience over many years with a great number of very strong common-sensical women.
1979
Margaret Thatcher: first woman Prime Minister
Parliamentary Art Collection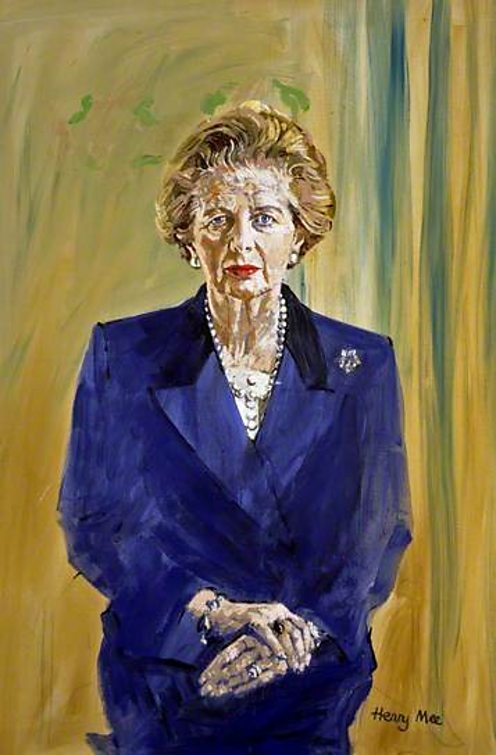 Margaret Thatcher became Britain's first woman PM in May 1979. Her premiership was characterised by her unyielding nature and conviction politics.
A global stateswoman, she took the country to war against Argentina over the Falklands, helped facilitate the thawing of the Cold War between the US and USSR, and became known as the 'Iron Lady'. She was in office for 11 years, winning three general elections, and was the longest serving prime minister for over 150 years. Despite smashing the glass ceiling herself, she only appointed one other female cabinet minister.
I don't mind how much my ministers talk, as long as they do what I say.
1981
Shirley Williams: first woman to found a major political party
Parliamentary Art Collection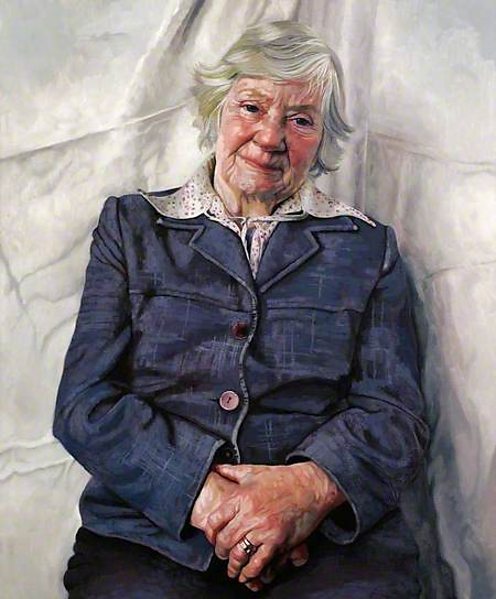 Now a political grandee, Shirley Williams initially struggled to get into Parliament.
After ten years of trying she was finally elected as a Labour MP in 1964. She went on to hold several cabinet posts and was mooted as a future PM, but she lost her seat in 1979. Increasingly disillusioned with what she saw as the growing left-wing influence within Labour, she left and co-founded the Social Democratic Party in 1981. She was its first elected MP, winning a by-election that year. Baroness Williams became a peer in 1993.
It's about being taken seriously and not being treated as an ancillary figure.
1981
Baroness Young: first woman Leader of the House of Lords
Mike Abrahams / Alamy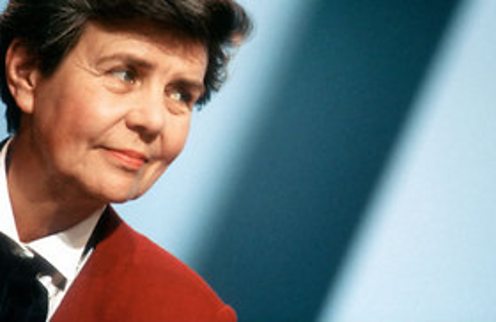 Appointed by Margaret Thatcher, Baroness Young was the first woman leader of the House of Lords.
The leader of the House is the most senior member of the government in the Lords. Lady Young held the post for two years before being replaced. The 'Iron Lady of the Lords' was a controversial figure; a supporter of traditional family values and a campaigner against gay rights. After her death in 2002, Margaret Thatcher said she was one of the "most courageous and effective woman politicians of her generation". She was the only woman appointed to a Thatcher-era cabinet post.
If you want to get things done, you have to exercise a certain amount of discipline.
1992
Betty Boothroyd: first woman Speaker of the House of Commons
Parliamentary Art Collection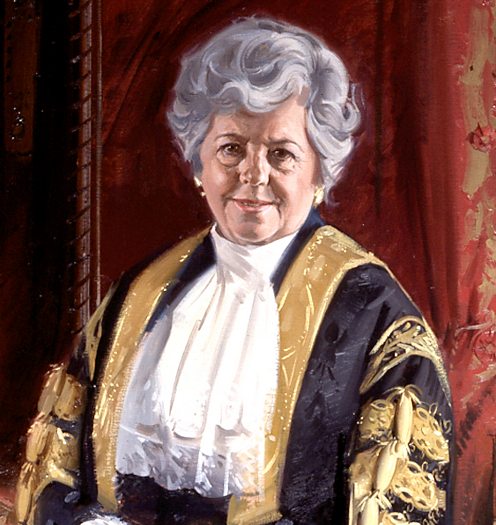 Baroness Boothroyd danced in a chorus line and worked for a US congressman before becoming a Labour MP in 1973.
She became the first woman speaker of the Commons in 1992, and was re-elected unopposed in 1997. Described by Tony Blair and John Major as an outstanding speaker, she chaired debates and called MPs to order with panache and good humour. Boothroyd was made a Baroness in 2001 and joined the House of Lords sitting on the cross-benches.
My desire to get here [Parliament] was like miners' coal dust; it was under my fingers and I couldn't scrub it out.
1997
Mo Mowlam: first female Northern Ireland Secretary
National Portrait Gallery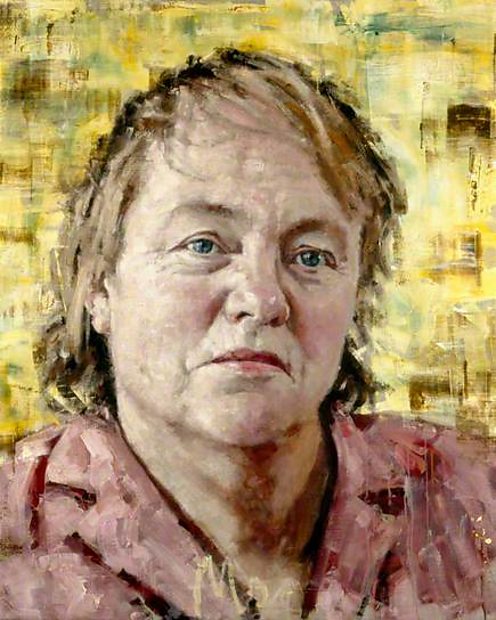 Noted for her irreverence and plain speaking, Mo Mowlam was a close ally of Tony Blair and a key architect of New Labour.
She became Northern Ireland secretary in 1997 and oversaw the peace talks that led to the 1998 Good Friday Agreement. Her achievements aren't without critics but most agree her personable and direct approach helped achieve what no other Northern Ireland secretary had before. Mowlam's unconventional methods included visiting the Maze Prison to talk to Loyalist inmates. Diagnosed with a brain tumour in 1997, she worked throughout her illness. She retired from politics in 2001 and died in 2005.
Bloody well get on and do it, otherwise I'll head-butt you!
2006
Baroness Hayman: first Lord Speaker
Parliamentary Art Collection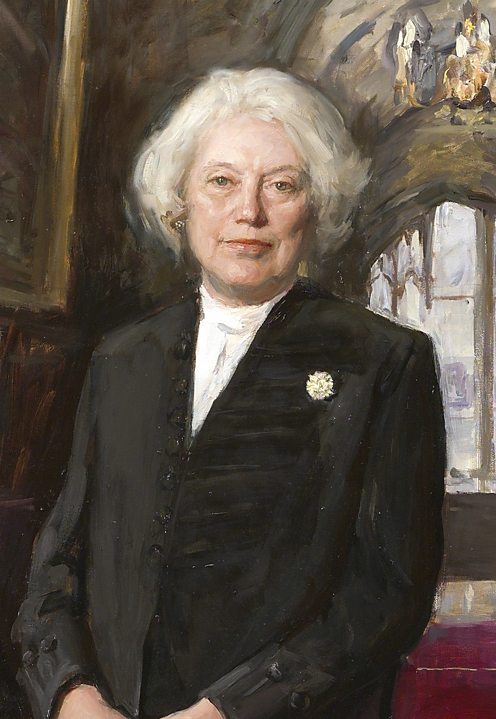 Baroness Hayman has said her first steps into politics were a "gimmick" – a fruitless election battle for Enoch Powell's old seat in 1974.
Later that year, she went on to win for Labour in Welwyn and Hatfield and entered the Commons as its youngest member, at one point causing uproar for taking off her shoes during a debate. In 1976, she was also the first serving female MP to have a baby. Lady Hayman was made a life peer in 1995 and became the first lord speaker when the role was created in 2006. She retired from the post five years later, succeeded by another woman, Baroness D'Souza.
It gives me some quiet satisfaction that should a man break through the glass ceiling to succeed me, he will be known as the first male Lord Speaker.
2006
Margaret Beckett: first female Foreign Secretary
Parliamentary Art Collection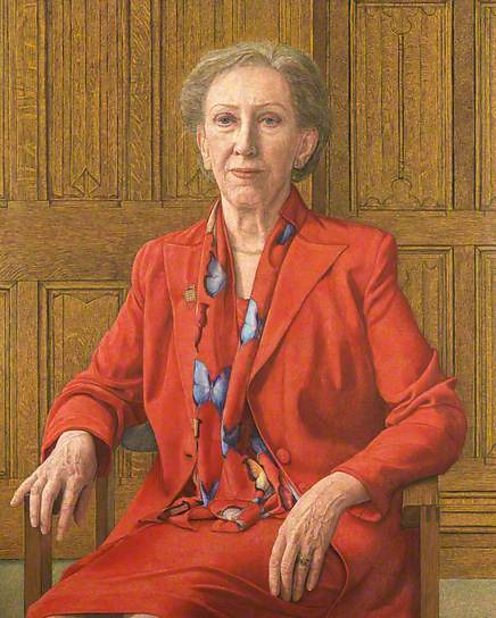 Margaret Beckett worked her way up through the Labour shadow cabinet, and after the 1992 election became the first woman deputy leader of the party.
In 1994 she became acting Labour party leader – another first for a woman – after the sudden death of John Smith. Tony Blair subsequently took the top job three months later. Blair appointed her foreign secretary in 2006 while Britain was at war in Afghanistan and Iraq. She was the first woman to hold the post, and therefore the first to hold one of the three great offices of state - foreign secretary, home secretary and chancellor of the exchequer. There is yet to be a woman chancellor.
Being effective is more important to me than being recognised.
Painting credits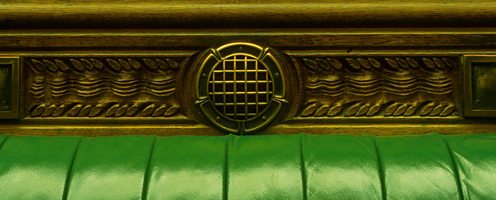 The portraits featured in this timeline were:
Detail from Introduction of Lady Astor as the First Woman MP (Charles Sims); Stella Isaacs, Marchioness of Reading (Herbert James Gunn); The Right Honourable Margaret Thatcher, Prime Minister (Henry Mee); Baroness Williams of Crosby (Victoria Russell); Detail from The Right Honourable Betty Boothroyd, Speaker (Andrew Festing); Mo Mowlam (John Keane); Detail from Baroness Hayman, Lord Speaker (Sergei Pavlenko); The Right Honourable Margaret Beckett, MP (Antony Williams).