The Longer View: British animation
Time in motion
Children, and adults of a certain vintage, will be excited by the return of Danger Mouse to our television screens exactly 34 years since it made its debut on 28 September 1981.
But the lineage of British animation stretches back a bit further than that. Allow us to help trace its long, drawn out history - involving Kaiser Wilhelm II, the CIA and plenty of plasticine.
1914-45
Attritional animation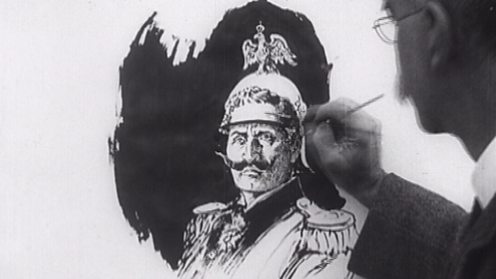 You need to have JavaScript enabled to view this clip.
In the first half of the 20th Century, British animation's chief avenue of exposure was as part of the Allied war effort.
Animation played a key role in British propaganda during both World War One and World War Two, raising morale by lampooning the Kaiser and Hitler as well as communicating government messages.
Imperial War Museum: Lancelot Speed
The draw of war: Walt Disney and World War Two
1954
Animal magic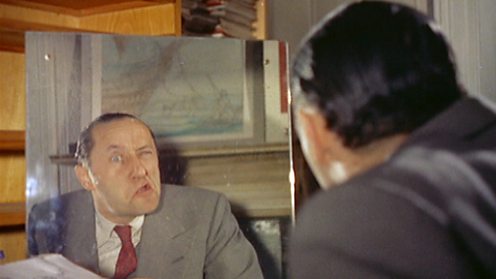 You need to have JavaScript enabled to view this clip.
An adaptation of George Orwell's Animal Farm became the first British animated feature film in 1954.
Made by British animation company Halas and Batchelor, Animal Farm was produced by Louis de Rochemont. He was a front man for the US government's Central Intelligence Agency (CIA) who saw fit to fund the film as a means to warn the public of the perils of communism.
The Film Programme: Animal Farm and the CIA
1960s
Small screen success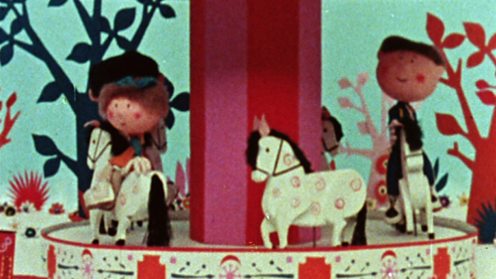 You need to have JavaScript enabled to view this clip.
As television sets made their way into many more UK homes in the 1960s, there was a growing new audience for animation to entertain.
French import The Magic Roundabout (although we're claiming it as British due to Eric Thompson's brilliant re-working of the scripts) was one of many animated shows to achieve cult status and provoked a storm when it was moved from its pre-evening news slot to an earlier children's viewing time.
Emma Thompson: The Magic Roundabout 'wasn't about drugs'
1970s & 80s
Golden era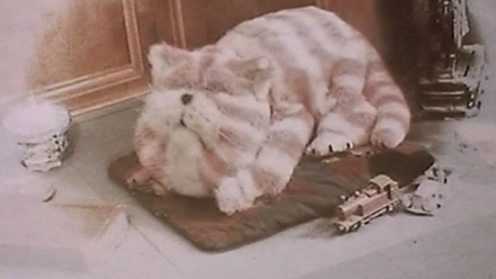 You need to have JavaScript enabled to view this clip.
The 1970s brought us animated classics such as Mr Benn, Bagpuss, The Clangers and Paddington.
The 1980s saw the dawn of even more beloved characters and series, such as Postman Pat, Willo the Wisp, SuperTed, Bananaman, Bertha and Danger Mouse to name but a few. It was a golden age that was to inspire a future animation generation.
Obituary: Oliver Postgate
1989-2000
Park plaudits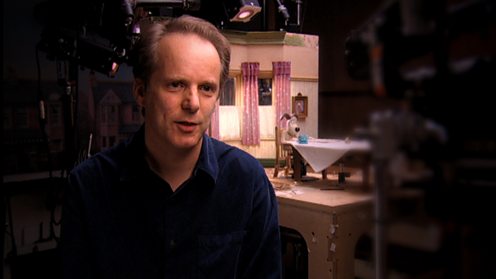 You need to have JavaScript enabled to view this clip.
British animator Nick Park introduced Wallace and Gromit to the world with the short film Creature Comforts in 1990.
Later that year, he was picking up the Academy Award for Best Animated Short Film. It marked a major breakthrough for Aardman Animations, the British studio Park worked for and within a decade their first feature film, Chicken Run, had become the highest-grossing stop motion animation film of all time.
Nick Park: Plasticine man
2013-present
Reanimated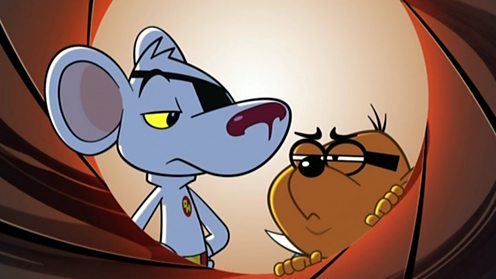 You need to have JavaScript enabled to view this clip.
British animation has enjoyed such a long and successful history that some of its most popular creations are now being rebooted.
Morph, one of Aardman's early works, was recently revived through an online funding campaign in 2013 and returned to our TV screens on CBBC in June this year. Also coming soon is a remake of Danger Mouse, with Alexander Armstrong taking over from David Jason as the voice of the titular hero.
Danger Mouse: Watch the teaser trailer
CBBC: Morph