When sport fell foul of fixing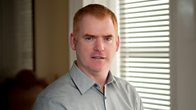 Authored byProfessor Jack AndersonQueen's University
A century of match fixing
In sport, everyone hopes they have a chance of winning if they give their best - even when the odds are stacked against them. But what if the odds were fixed in advance against you and your team?
Match fixing has taken many forms over the years, from individual acts of deception to entire teams conspiring to guarantee the 'right' result. In an arena of supposed integrity, there have been many extraordinary examples of suspect sportsmanship.
1915
An unlikely alliance
Getty Images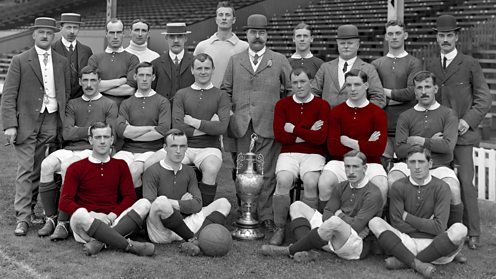 As the 1914/15 season drew to a close, Manchester United had to beat Liverpool to avoid relegation. The players came to an ungentlemanly agreement.
League football was set to be suspended for the 1915/16 season due to World War One. Footballers, on much lower wages than those today, faced a summer without pay and years in the trenches. Before a game at Easter, players from the two teams met to fix the result: 2-0 in United's favour with players betting at odds of 8/1. The game saw missed penalties, team-mates arguing and an angry 18,000 crowd. An investigation saw a number of players given life bans, with one later jailed for conspiracy.
The 1915 Good Friday betting scandal
1919
White Sox get pulled up
Getty Images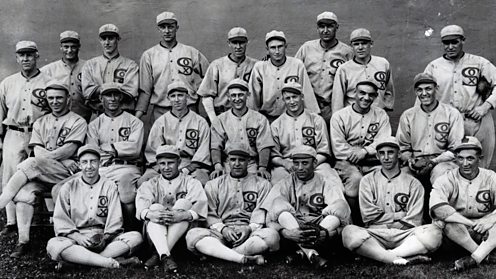 The Chicago White Sox were hot favourites to win the 1919 World Series. Their loss to the Cincinnati Reds was so unexpected it raised suspicion.
Such scepticism was to prove well founded. Eight White Sox players, including the star 'Shoeless' Joe Jackson, had combined to throw baseball's showpiece. Arnold Rothstein, an organised crime boss of the era, offered them $100,000 to deliberately lose to Cincinnati (the team's top players earned around $6,000 a year). In August 1921 a criminal trial ended in a not guilty verdict but, the following day, baseball's first commissioner banned the players for life.
Watch: 1919 World Series (Library and Archives Canada)
1965
The 'Phantom Punch'
Getty Images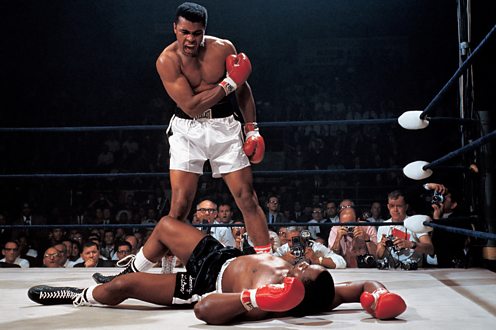 In 1964, Cassius Clay "shook up the world" by defeating Sonny Liston to become world heavyweight champion.
Liston's loss was put down to overconfidence, injury or a possible mafia fix. The 1965 rematch (with Clay now going by the name Muhammad Ali) was to prove equally controversial. The bout lasted a mere 100 seconds as Liston fell to an Ali punch delivered with such speed, many at ringside missed it. Accusations swirled that Liston 'took a dive' to satisfy mafia gambling debts, or in response to Nation of Islam threats. Neither was proven, and opinion remained divided over whether it was a fix.
FBI probed 1964 Sonny Liston fight for match-fixing
Letter from America: Clay v Liston fight
1974
Tail of two horses
Rex
Gay Future romped home at the Cartmel meeting of August 1974, winning easily at odds of 10/1. These odds were not only generous, they were fixed.
Bookmakers calculate a horse's chances of winning based on previous performances. Gay Future's form was poor, but it won by 15 lengths at Cartmel. A criminal trial later uncovered a betting coup planned by millionaire Irish builder Tony Murphy and Scottish trainer Tony Collins. Having used a lookalike to conceal Gay Future's true identity and form, they placed numerous small bets around the country and blocked Cartmel's only phone line to betting shops so that alarms could not be raised.
Three decades of scandal
1982
The 'Disgrace of Gijon'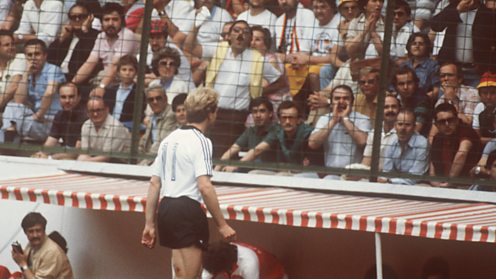 You need to have JavaScript enabled to view this clip.
At the 1982 World Cup, teams were initially divided into groups of four, with the top two progressing.
Algeria beat West Germany, lost to Austria but won against Chile. A day later the Germans played Austria, knowing a win by one or two goals would see them and Austria qualify. A win of any greater margin would favour Algeria. A draw, or an Austrian win, would put Germany out. Germany scored after 10 minutes. The game then descended into an almost farcical non-contest. Since then, final group games in the World Cup have started simultaneously.
25 stunning World Cup moments: No.3 (The Guardian)
2006
Italian football's integrity relegated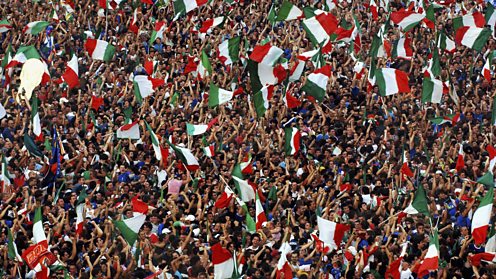 You need to have JavaScript enabled to view this clip.
In 2006, Italian football's reputation was undermined when recordings revealed that Serie A clubs had tried to influence refereeing appointments.
Juventus' Serie A titles in 2005 and 2006 were surrounded by doping allegations. Italian police investigations unearthed a separate scandal - phone taps exposed conversations in which senior club executives sought to manipulate refereeing appointments. AC Milan, Fiorentina, Lazio and Reggina were all implicated. Juventus were stripped of their titles and relegated to Serie B with a hefty points deduction. The sanction came shortly after Italy's victory over France in the 2006 World Cup final.
Italian football's tangled web
2008
Basketball ref's personal foul
AP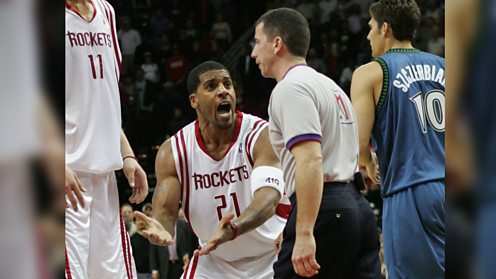 A popular bet in basketball is to guess the final, combined points total - an outcome that could be easily influenced by the referee.
During the 2005 and 2006 NBA seasons, referee Tim Donaghy fixed games to feed his gambling habit and pay debts owed to criminals. He influenced point tallies by calling frequent personal fouls, allowing teams to score bonus points. A 2007 FBI investigation into the New York mafia uncovered his activities. Donaghy served 15 months in jail and the NBA subsequently banned its referees from all forms of gambling.
Ex-NBA referee Donaghy sentenced
I brought shame on myself and my family.
2010
The most infamous 'no ball' of all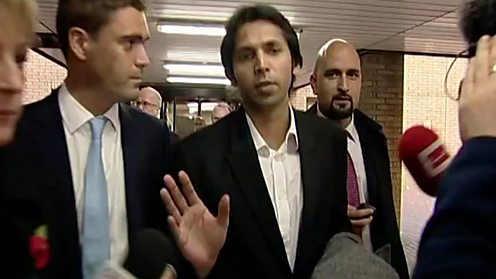 You need to have JavaScript enabled to view this clip.
In 2010, a Pakistan cricket agent was approached by undercover journalists asking if three of his players might 'spot-fix' a Test match.
Spot-fixing is where a player agrees in advance to affect the game in a particular way at a specific point in proceedings. Bets are then placed using this inside information. In this case, no balls were deliberately bowled by Salman Butt, Mohammad Asif and Mohammad Amir in a Test match against England. The players' spot-fix was revealed in a newspaper sting. All three players were jailed for corruption and banned from cricket for between five and 10 years.
Indian cricketers arrested over spot-fixing allegations
2012
An olympian effort to lose
Getty Images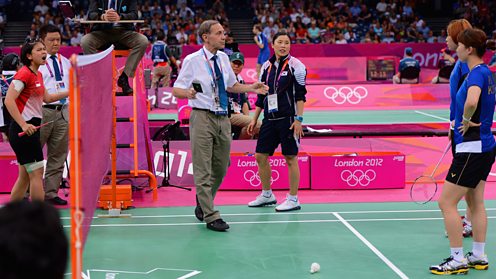 Women's doubles badminton at the 2012 Olympics was marred by controversy as pairs actually attempted to lose their matches. But why?
At the London Games, a round-robin format was introduced for badminton rather than a straight knockout. By the final group games in the women's doubles, teams had worked out that by losing they could avoid stronger pairs until later in the competition. Two pairs from South Korea and one each from China and Indonesia made a series of basic and bizarre errors to 'throw' their games. The pairs were disqualified for not using their "best efforts to win" and for bringing their sport into disrepute.
Eight women disqualified from doubles
2014
Breaking bad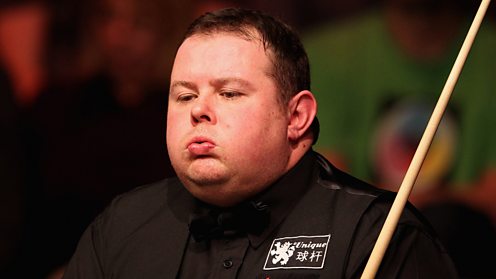 You need to have JavaScript enabled to view this clip.
In 2013, snooker authorities charged Stephen Lee, once ranked in the sport's top five, with multiple match-fixing.
It was claimed that in 2008 and 2009 Lee either deliberately lost the first frame, the entire match, or lost by a predetermined score. Gamblers who had bribed Lee in advance then bet for profit against him, making around £100,000. The games Lee agreed to throw even included a first round match at the 2009 World Championship. Lee was found guilty and received a 12-year ban from snooker.
Snooker player given 12-year ban for match-fixing