Great British film heroines: Women who defined their era

ConsultantDr Melanie BellNewcastle University
Screen queens
Cinema has always entertained us but it has done more than that. It has reflected changes in society, not least the evolution of women's lives.
From gaining the vote to equality at work their struggles and achievements have been mirrored on screen and resulted in some of our best loved characters. So who are the stand-out heroines - and anti-heroines - from British films across the decades?
1910
The Tilly Girls
Ronald Grant Archive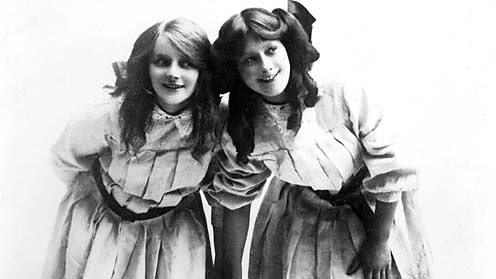 In the silent movie era, audiences were entertained by the fun antics of the Tilly girls at a time when women's role was largely in the home.
Actresses Alma Taylor and Chrissie White starred as sisters Tilly and Sally in the Tilly Girls, a popular series of short films. Fresh-faced and make-up free, their mischievous antics in titles such as Tilly at the Seaside and Tilly and the Smugglers were popular with audiences of all ages. In the early years of cinema Hollywood actresses began to be associated with glamour but Alma Taylor's homely appearance was part of her great appeal to audiences in Britain.
BFI Screenonline: Films in 1910
1921
Amelia "Squibs" Hopkins in Squibs
Twickenham Film Studios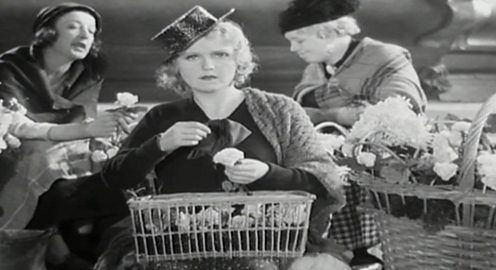 Post war, women were pushing for the vote and more freedom. The Squibs series of comedies portrayed the rise of the new aspirational young woman.
The films began in 1921, with Betty Balfour playing a Cockney flower seller, nicknamed Squibs, whose unsuitable family hinders her romance with a policeman. She was feisty, funny and unafraid to speak her mind while battling against the constraints of her humble background and the prejudice of others. The series of silent films continued with Squibs' Honeymoon, Squibs MP and Squibs Wins the Calcutta Cup.
Betty Balfour biography
BFI Screenonline: Silent Lovers
Silent Betty Balfour film 'masterpiece' found in Holland
[Balfour was] able to register on screen a charm and expression unequalled among the actresses in British film.
1934
Gracie Platt in Sing as We Go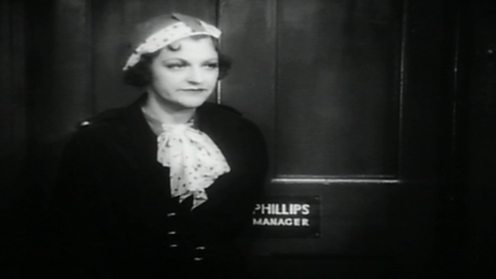 You need to have JavaScript enabled to view this clip.
In the Depression-hit inter-war years Gracie Fields was the optimistic northern working class heroine.
In this period the British cotton trade slumped and thousands of workers were laid off. In Sing as We Go, Fields played no-nonsense Gracie whose dogged determination led to the re-opening of a mill and jobs for redundant workers. She captured the spirit of the age by rising above her circumstances and provided a role model for many. Her roles were often morale-boosting - campaigning against injustice or overcoming the tragedy of lost love as in her other great film Sally in our Alley.
The official Grace Fields website
BFI Screenonline: Sing as We Go
Pleasantly plain and invincibly cheerful.
1945
Laura Jesson in Brief Encounter
Ronald Grant Archive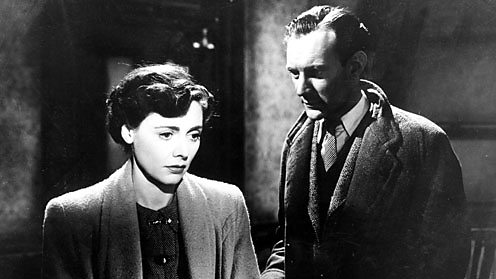 By the end of the war, audiences craved escapism. One film to provide that was romantic weepie Brief Encounter.
Celia Johnson played stifled housewife Laura Jesson who began a chaste affair with a married doctor, Alec. Tortured by her desire for him, her role at home and feelings of guilt, Laura ultimately chose the 'right' option, and stayed with her husband. Brief Encounter highlighted the sanctity of marriage and the role of women as mother, housekeeper and wife. Her decision reflected the era's values and endeared her to many.
Brief Encounter: The best romantic film of all time
BFI Screenonline: Film in the 1940s
It's awfully easy to lie when you know that you're trusted implicitly. So very easy, and so very degrading.
1945
Lady Barbara Skelton in The Wicked Lady
Ronald Grant Archive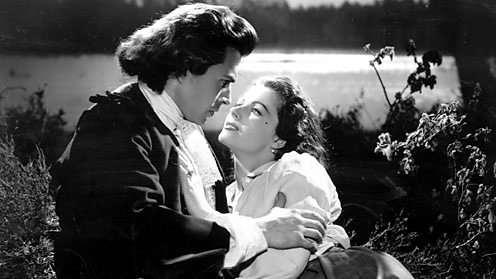 The Gainsborough Pictures company also provided romantic escapism with one heroine in particular, Barbara Skelton.
Gainsborough specialised in extravagant costume dramas with headstrong and sexual female characters. In The Wicked Lady the audience took pleasure in the antics of Margaret Lockwood's amoral aristocrat turned cross-dressing highwayman. While in Brief Encounter Laura anguished about her affair, the wicked lady did as she pleased, beginning by stealing her best friend's fiancé, and ending with murder and her own lonely death.
The Wicked Lady: folklore, fiction – fact?
The Guardian: Screen legends: Margaret Lockwood
I never could resist anything that belonged to somebody else.
1956
Mary Hilton in Yield to the Night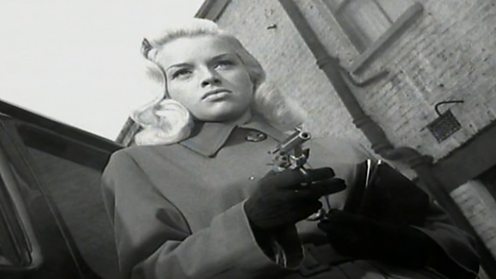 You need to have JavaScript enabled to view this clip.
By the 1950s Britain was becoming a more affluent, liberal society. Traditional values were re-evaluated, including attitudes to capital punishment.
Yield to the Night was released a year after the death of Ruth Ellis, the last woman executed in Britain. Diana Dors played shop girl Mary Hilton who was hanged for killing her upper-class love rival. Dors was known for comedy roles but this performance brought her great acclaim. She sensitively played an everywoman who never regretted her crime, but conveyed the ordinary events which led her to kill. Seeing this ordinariness, audiences sympathised with her actions and plight.
BBC Radio 3: Classic British taboo-breaking films
Diana Dors: A life in pictures
1965
Diana Scott in Darling
Ronald Grant Archive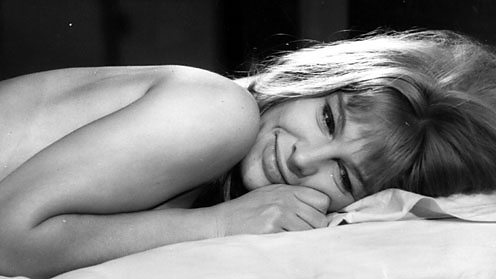 The sexual liberation of the Swinging Sixties paved the way for more hedonistic characters such as Diana Scott. However her actions came at a cost.
Julie Christie played the beautiful socialite who achieved her dream of fame and glamour, selfishly stepping on others in the process. But it gave her an empty life which led to boredom, loneliness and an abortion. This moralising narrative was disrupted by the Oscar-winning performance of Christie whose energy and stylish wardrobe made a great impact on audiences. The actress became an aspirational figure for young women.
BFI Screenonline: Julie Christie
The changing role of women in the 1960s
Your idea of fidelity is not having more than one man in bed at the same time.
1971
Alex Greville in Sunday Bloody Sunday
Moviestore Coll. Ltd/Alamy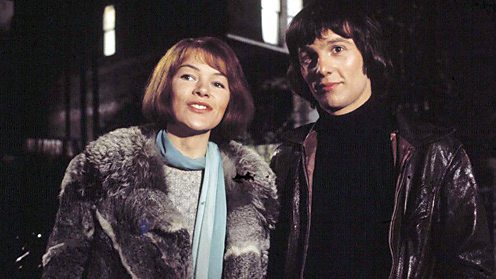 Sexual freedoms were again explored in the drama starring Glenda Jackson as divorced businesswomen Alex Greville.
By the early 70s, change in the divorce laws made it easier for women to divorce. The film reflected the era's relaxing attitude towards sex and relationships. Alex was in a relationship with a free-spirited younger man who made no secret of his other relationship with a gay doctor. Alex's increased discomfort with the love triangle led her to question what she wanted from life. She portrayed a character many could identify with in a feminist age.
BFI Screenonline: Film in the 1970s
BBC Archive: Second Wave Feminism
I can't see why my having an affair with someone on and off is any worse that being "married" for a course or two at mealtimes.
1983
Susan 'Rita' White in Educating Rita
Pictorial Press Ltd/Alamy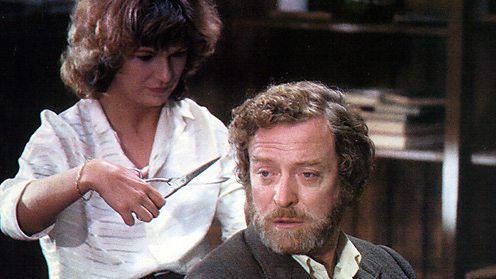 As higher education became more widely available Educating Rita explored how women could expand their horizons.
Julie Walters played the working class hairdresser wanting more from life than society expected of her. Married to a man who disapproved of her intellectual ambitions, Rita secretly took the pill and embarked on an Open University course. The audience warmed to witty and street-smart Rita, who was a fish out of water in a world very different to her own. Rita created a better life for herself by casting off the expectations of her family, overcame the odds and pursued her own dreams.
8 films that show how women's rights have changed
BFI Screenonline: Julie Walters
Married six years and you're not pregnant yet?
1995
M in GoldenEye
DANJAQ/EON/UA/Kobal Collection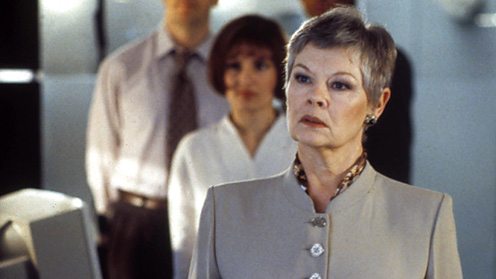 By the 90s even the macho Bond series saw a woman take centre stage as Judi Dench became James Bond's boss at MI6.
By now women were well established in the workplace including running many big companies, which was borne out by the appointment of a woman, Stella Rimington, as director general of MI5. Dench's M - a working mother - was cool and calculating, and intolerant of Bond's old-fashioned views. M was able to redress decades of sexism in the Bond films by asserting her superiority over the rogueish spy.
BFI Screenonline: Judi Dench
I think you're a sexist, misogynist dinosaur.
2002
Jesminder "Jess" Bhamra in Bend It Like Beckham
Pictorial Press Ltd/Alamy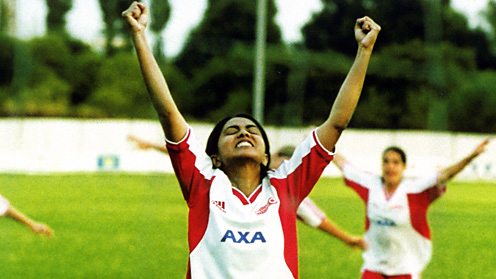 Female inequality was also tackled in Bend It Like Beckham as a Sikh teenager Jess was caught between expectation and ambition.
While her sister married according to tradition, Jess, played by Parminder Nagra, struggled to conform. A gifted footballer, she was initially banned from playing by her parents so sneaked off to games without their knowledge. But the weight of family pressure and her own subterfuge prove unbearable for Jess. Eventually, Jess's spark and determination helped her win her parents' blessing to play, proving that young British-Asians can bend the rules and sit comfortably within two cultures.
BFI Screenonline: Asian-British cinema
BBC News: Football film spurs on Indian girls
I didn't ask to be good at football, Guru Nanak must have blessed me.
2011
Hermione Granger in Harry Potter and the Deathly Hallows
Topfoto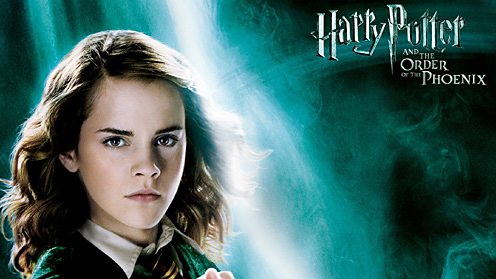 By this time young audiences expected action heroes to be female as well as male. The Harry Potter films featured a girl on equal footing with boys.
Bringing JK Rowling's bestselling Harry Potter novels to an even wider audience, the franchise saw Emma Watson's Hermione evolve from a bookish know-it-all to a level-headed, compassionate and brave young woman. She played as important a role as the male characters and could more than hold her own. Hermione was neither tomboy nor overtly girly and in an era where young audiences want to watch aspirational female characters Hermione was a stand-out heroine.
Harry Potter wiki: Hermione Granger