Mary Wollstonecraft: 'Britain's first feminist'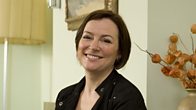 Presented byAmanda VickeryHistorian and broadcaster
With thanks toArt UKand the PCF
Painted into history
In 2013 graffiti was mysteriously daubed on the side of a church in Stoke Newington, London. This was no wanton vandalism. Hands clasped behind her back, staring out from the wall stood an 18th Century writer and radical – Mary Wollstonecraft.
Who was she? And why does she still hold such powerful currency today? Trace the highs and lows of Wollstonecraft's extraordinary life and discover how she came to be 'Britain's first feminist'.
1759
A woman's place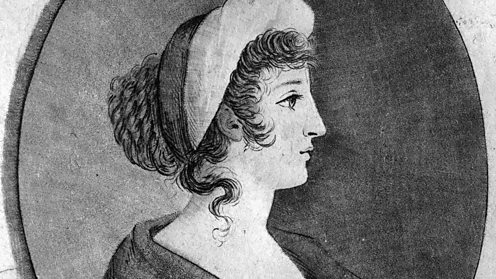 You need to have JavaScript enabled to view this clip.
Mary was born into prosperity but her father, a drunk, squandered the family money. Like her mother, she often suffered abuse at his hands.
While her older brother, Ned, received an extensive formal education, Mary spent just a few years in a day school. The disparity rankled. Why should she be denied the opportunities afforded to her brother just because she was a girl? She resolved, with characteristic determination, to educate herself.
Listen to In Our Time: Mary Wollstonecraft
Such indeed is the force of prejudice, that what was called spirit and wit in him, was cruelly repressed as forwardness in me.
1784
Expanding horizons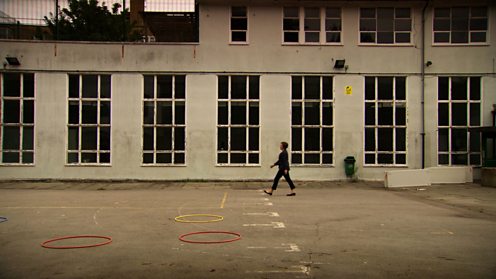 You need to have JavaScript enabled to view this clip.
By the age of 25, Wollstonecraft had opened a small girls' school with her two sisters and her friend Fanny Blood. It was a financial struggle.
Yet Mary's intellectual horizons expanded. She befriended Richard Price, a Presbyterian minister, fellow of the Royal Society and a committed advocate of political reform. Price counted Thomas Jefferson and Benjamin Franklin among his clique of radical friends. Wollstonecraft discovered a forum for debate among this group of enlightened thinkers, grasping the opportunity to shape her own ideas.
How Richard Price influenced the US founding fathers
1786
Governess in Ireland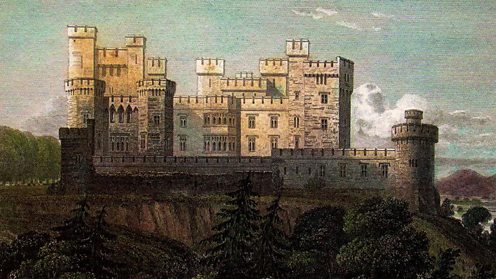 The school closed after Mary's friend Fanny died in childbirth. Wollstonecraft reluctantly took work as a governess.
Her employers were the Irish aristocrats Lord and Lady Kingsborough in Cork. Mary soon came to despise her mistress. In Lady Kingsborough she saw everything she disliked in fashionable femininity, describing her as 'frivolous' with 'neither sense nor feeling'. Restlessly ambitious, Wollstonecraft also yearned for the company of her intellectually curious friends back in London. After a year of quarrels and depression, she was fired.
I by no means like the proposal of being a governess. I should be shut out from society… as I should on every side be surrounded by unequals.
1787
A new genus
Digitized by Google
Wollstonecraft returned to London broke and miserable. But she soon found new purpose as an author.
The radical publisher Joseph Johnson agreed to publish Wollstonecraft's first book – the didactic Thoughts on the Education of Daughters. Mary went on to become a regular contributor to Johnson's new literary magazine, the Analytical Review. At Johnson's weekly dinners Mary met and shared ideas with radical thinkers including Thomas Paine, Anna Barbauld and William Godwin. She thrived in this vibrant intellectual circle.
Watch Norman Baker MP on Thomas Paine
See Anna Barbauld and other leading "bluestockings"
Read Thoughts on the Education of Daughters
I am then going to be the first of a new genus - I tremble at the attempt.
1790
A vindication of the rights of men
National Portrait Gallery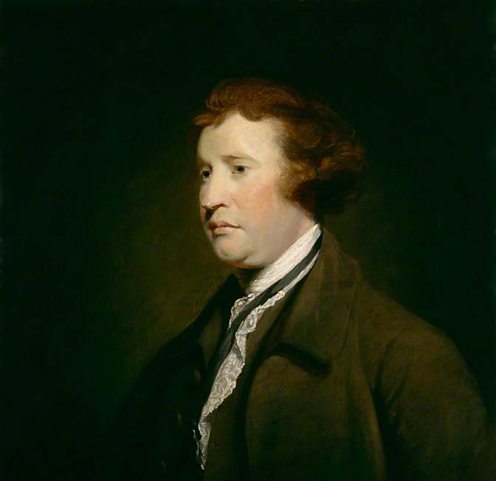 A more equal society seemed within reach with the revolution unfolding across the channel in France. It was the change Mary's radical set longed for.
In England the prominent politician Edmund Burke condemned the social upheaval in his conservative tract, Reflections on the Revolution in France. Mary was incensed by his writings. She quickly penned a furious defence of the revolution's egalitarian ideals: A Vindication of the Rights of Men. This was the first shot fired in a critical war of words, known as the Revolution Controversy, which would include the publication of Thomas Paine's The Rights of Man a year later.
In Our Time: Melvyn Bragg & guests discuss Edmund Burke
Did Edmund Burke shape the politics of today?
How Thomas Paine lit the fuse of the American Revolution
Reason has, at last, shown her captivating face… and it will be impossible for the dark hand of despotism again to obscure its radiance.
1792
A vindication of the rights of woman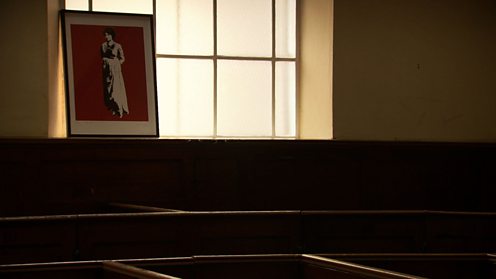 You need to have JavaScript enabled to view this clip.
Wollstonecraft had written passionately in defence of the revolution's ideals. Now she went further and claimed equality for her sex.
How could true liberty and equality be achieved if restricted to men alone? In her best-selling book A Vindication of the Rights of Woman, Wollstonecraft took the principles of the revolution to their logical conclusion. Wollstonecraft outlined a vision of equality between the sexes. If women were afforded the same opportunities and education, she wrote, they could contribute as much to society as men. The book made Wollstonecraft's name.
Read A Vindication of the Rights of Woman online
This virtuous equality will not rest firmly even when founded on a rock, if one-half of mankind be chained to its bottom by fate.
1793
Reign of Terror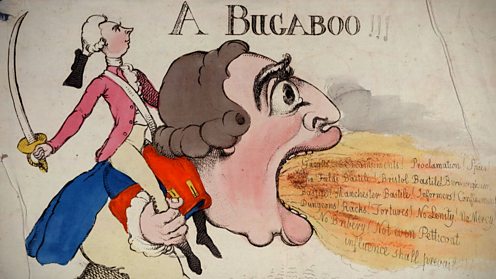 You need to have JavaScript enabled to view this clip.
Like many prominent reformers, Mary left for Paris. She was embraced by the radicals shaping a new social order in France.
The execution of Louis XVI in January 1793 swiftly dispelled her euphoria. In the terror that followed, more than 25,000 people were guillotined. Wollstonecraft despaired at the corruption of the revolution's ideals. That same year, she met the American Gilbert Imlay. Defying moral convention, they became lovers and, in 1794, she gave birth to her first child, Fanny, out of wedlock. The relationship proved both short-lived and devastating for Mary.
Discover the French Revolution's bloody reign of terror
Death and misery, in every shape of terror, haunts this devoted country.
1795
A desperate act
Hulton Archive/Getty Images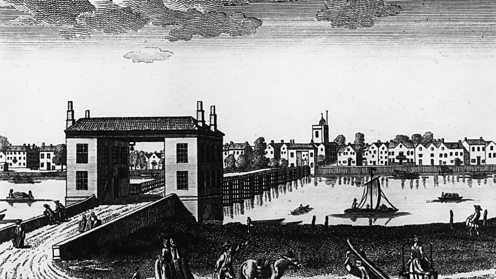 Wollstonecraft learned Imlay was having an affair, but she was desperate to save the relationship.
Imlay persuaded her to go to Scandinavia. A ship had been stolen from him by a Norwegian ship captain and he wanted compensation. Mary was unsuccessful and returned to London to discover Imlay had betrayed her again. Distraught, she threw herself off Putney Bridge into the Thames only to be saved by the intervention of passing watermen. This episode led to her finest literary work – a travelogue of her Scandinavian journey told through an imaginary correspondence with Imlay.
Read the full book online
I now solemnly assure you, that this is an eternal farewell.
March 1797
Married with children
National Portrait Gallery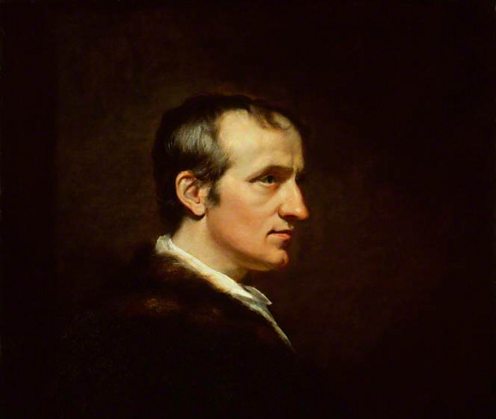 Wollstonecraft emerged from the depths of her despair and found personal happiness with an unlikely partner.
William Godwin was a famous radical philosopher. Wollstonecraft first met him at a dinner held by her publisher, Joseph Johnson, in 1791. Godwin had attended excited to meet Thomas Paine. Instead, Mary and Godwin argued all evening and he left, irritated. In 1796, with typical disregard for convention, Wollstonecraft took the lead and renewed his acquaintance. They fell in love. Although Godwin was opposed to the principle of marriage, when Wollstonecraft fell pregnant they wed in March 1797.
Judgement and Justice: Life and Diary of William Godwin
Discover how Anarchism built on Godwin's ideas
From my very heart and soul I give you joy. I think you the most extraordinary married pair in existence.
November 1797
Death
University of Oxford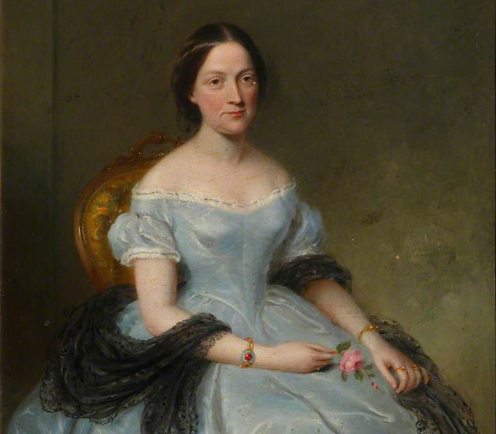 Despite being married, the couple maintained an unconventional domestic arrangement, living in two homes, communicating through notes.
On 30 August, Wollstonecraft went into labour and after about 18 hours she gave birth to her second child, a daughter, also named Mary (who went on to write Frankenstein aged 21). But there were minor complications which the surgeon mishandled (Wollstonecraft wanted a midwife, who should have known what to do) and she suffered acute haemorrhaging. Infection followed. Eleven days later, Wollstonecraft died at the age of 38.
How Wollstonecraft's daughter wrote Frankenstein
Watch: The Strange Affair of Frankenstein
I have not the least expectation that I can now ever know happiness again.
1798
Memoirs of Mary Wollstonecraft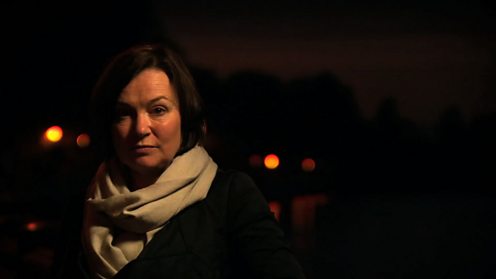 You need to have JavaScript enabled to view this clip.
Godwin's commitment to truth led to the publication of a well-meaning, if misjudged, account of Mary's life.
Conservative propagandists seized upon the candid tales of her sexual history and unorthodox religious opinions. On the basis of her perceived sexual immorality, they trashed her memory. The slurs stuck. More than a century after her death, Wollstonecraft's reputation remained a stick with which to beat campaigners for women's suffrage.
Read Godwin's memoir of Mary Wollstonecraft online
...Her whoredoms were not known enough, Till fairly printed off in black and white.
Today
A feminist pioneer
STEWY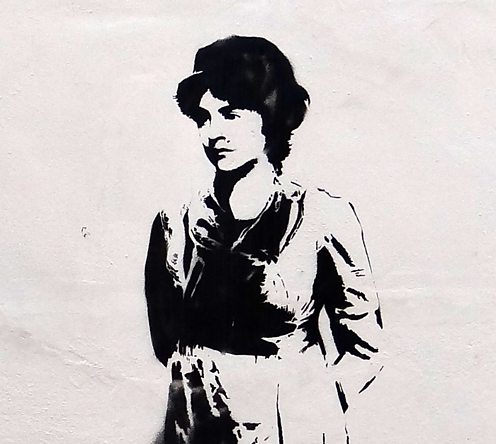 Today Wollstonecraft is widely recognised as a principal architect in the fight for sexual equality. Her work is still published around the world.
The ebbs and flows of Wollstonecraft's reputation are inextricably tied to society's wider view of women's rights. Her rehabilitation has been championed by some of the most preeminent feminists of the 20th Century, suffragist leader Millicent Fawcett and writer Virginia Woolf among them. By the time the bicentenary edition of Rights of Woman was published, Mary was an established feminist icon. Today she remains an enduring symbol of the ongoing fight against misogyny and sexual injustice.
Labour MP Gloria de Piero on Mary Wollstonecraft
Prof Mary Beard on Wollstonecraft's important legacy
I wish to see women neither heroines nor brutes; but reasonable creatures…