The Longer View: Nobel Peace Prize
A Nobel tradition
The Nobel Peace Prize was first awarded in 1901 to the founder of the Red Cross, Henry Dunant, and the economist Frédéric Passy.
There have been a wide range of winners over the 115 years of the prize's existence, from nobody at all to almost an entire continent.
Courting controversy
Surprise choices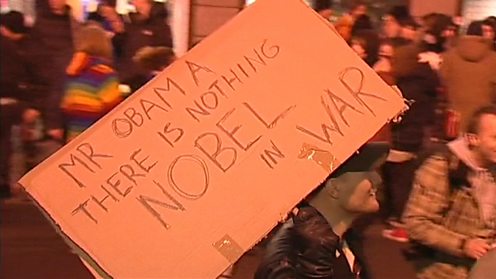 You need to have JavaScript enabled to view this clip.
The Nobel Peace Prize is awarded by the Norwegian Nobel Committee, and such subjective decisions can often cause contention.
President Obama was a controversial winner when he was awarded the prize in 2009, less than a year after taking office. In 2012, there was widespread bemusement when the entire European Union (comprising approximately 500 million people) was garlanded.
Nobel secretary regrets Obama peace prize
Surprise in Brussels at award for EU
A notable omission
No Nobel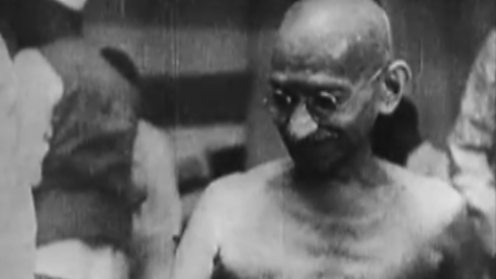 You need to have JavaScript enabled to view this clip.
Mahatma Gandhi was nominated for the Nobel Peace Prize on five occasions (1937, 1938, 1939, 1947, 1948), but was never awarded the honour.
When he was assassinated in 1948, the Nobel committee decided not to award the prize that year as there was "no suitable living candidate".
Gandhi: Reckless teenager to father of India
Female laureates
Winning women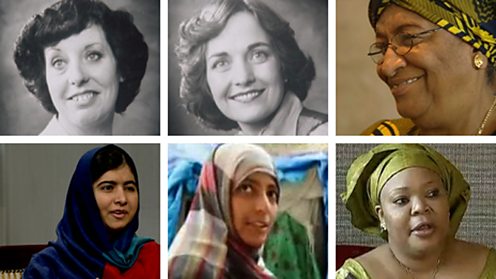 You need to have JavaScript enabled to view this clip.
Although the fifth ever Nobel Peace Prize was awarded to writer Bertha von Suttner in 1905, relatively few women have won the award.
Notable female recipients in recent history include Betty Williams and Mairead Corrigan in 1976, Ellen Johnson Sirleaf, Leymah Gbowee and Tawakkol Karman in 2011, and last year's recipient, Malala Yousafzai (also the youngest person to win the prize).
Nobel Prize awarded women
A lasting peace
Peaceful legacy?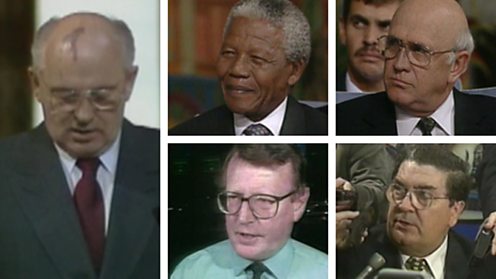 You need to have JavaScript enabled to view this clip.
Alfred Nobel stressed that his Peace Prize was as much about advancing the cause for peace as achieving it.
Lasting change has not always been the legacy of Nobel Peace Prize winners, but the contributions made by laureates like Mikhail Gorbachev, Nelson Mandela, FW de Klerk, John Hume and David Trimble can still be seen in their societies today.
BBC History: Mikhail Gorbachev
BBC History: Apartheid's roots
BBC History: The Troubles