Whether you are a weary beach bum or the ultimate culture connoisseur, out to splash the cash or in search of cheaper options, this diverse country has plenty of holiday potential.
M
More than 30 million tourists visited Turkey in 2012, cementing the nation's reputation as one of the world's top holiday destinations – but the staggering numbers should be of no surprise. Whether you are a weary beach bum or the ultimate culture connoisseur, out to splash the cash or in search of cheaper options, this amazingly diverse country has plenty of holiday potential. Even better, with the Turkish Lira still measuring up against most major currencies, there has never been a better time to explore.
Chosen adventure: City break
Immortalised by poets and writers across the centuries, Istanbul is one of the world's most enchanting cities. At its core, the city – once capital of the Byzantine and then Ottoman Empires – is a vision of crumbling fortifications peeking out from between modern concrete buildings, delicate minarets stretching upwards to the sky, and creaky timber-framed houses squeezed together along cobblestone alleyways. The Bosphorus Strait is the city's beating heart, slicing it in two and separating Asia from Europe. With only a short break up your sleeve, head out onto the water to truly capture the essence of Istanbul.
Super-luxe
Cruise the Bosphorus in style and make the most of the majestic, age-old views by chartering a private boat for a sunset trip. Evening cocktail cruises aboard the Zoe Yacht are a particularly sophisticated way to watch dusk fall over the city, with a bartender creating perfectly blended mojitos while you and your friends enjoy 360-degree views of Istanbul's skyline from the yacht's raised flybridge. For dinner, have your table pre-booked at top fish restaurant Poseidon in the fashionable district of Bebek so the yacht can drop you off at the door. Now that's how to arrive in style.
Wallet-friendly
Istanbul's cityscape can be enjoyed from the water even if you are not flush with cash. IDO ferry buses run cruises up the Bosphorus, leaving twice daily from the Eminönüdock. The one way trip takes 90 minutes to Anadolu Kavağı with a three hour break before the ferry departs for the return journey. If you are really stretched for time there is a shorter afternoon cruise that turns around at Fatıh Bridge and takes two hours in total. Packed to the brim with fellow day-trippers (for the best views, score a seat on the either side of the upper deck), the tour sails its way up the Bosphorus, passing the ornate palaces and wooden yalı (Ottoman summer houses) that cling to the shore. Among the city's chi-chi dining choices, finding a cheap meal that does not involve pide (Turkish pizza) or döner kebap (lamb shaved from a revolving skewer) can be a hassle. So head to Uçuncu Mevki (18 Öğüt Sokak) in the Beyoğlu district for hearty, wholesome dishes such as ezo gelin çorba (lentil and rice soup) and dolmas (grape leaves stuffed with rice), just like a Turkish mamma makes.
Chosen adventure: Beach break
It may be famous as package-tourism fodder, but Turkey's vast coastline is so much more than the resort towns of Bodrum, Kuşadası and Marmaris. Away from the bustle and the crowds, ancient ruins snuggle into hillsides, secluded bays offer stretches of white sand beach and quaint fishing villages exude a whiff of slow-paced yesteryear.
Super-luxe
Those in the know opt for the laidback luxury of Bozcaada Island in the Aegean Sea. This islet is loaded with Mediterranean retro-style, with Bozcaada Town's whitewashed Greek architecture converted into hip and arty seafood restaurants, cafes and boutique hotels. Inland, the vineyards that swaddle the slopes produce some of Turkey's best wines, while the beaches on the south coast are perfect for topping up your tan. Kaikias Hotel embodies the island's cultured vibe – its interior fusing original art with antiques – and Istanbul's Prada handbag-swinging set have been beating a path to its door since it opened in 2001.  
Wallet-friendly
Located on Turkey's Turquoise Coast, Kabak is a dinky hamlet perfect for grown-up backpackers who are still looking for value but over the heady party days. It is all about lazing on hammocks, sleeping in simple bungalows or pitching a tent between the pine trees and a pristine strip of white sand only minutes down the hill. Full Moon Camp is an easygoing spot for chilled out holidays, with rustic wooden cabins and homemade dinners packed with local produce.   
Chosen adventure: Cappadocia boutique escape
At dawn, the Cappadocian valleys glow shades of soft apricot, buttery yellow and rose petal pink as their rippling rock folds arc out to the horizon. And there is no better way to capture the spectacle of this geological marvel than from above. Hot air ballooning is unsurprisingly big business amid this lunarscape oddity in central Turkey, with the dawn sky a feast of colourful balloons hovering above the landscape.
Super-luxe
The ultimate VIP hot air balloon trip, Royal Balloon offers private 90-minute flights for those who want to experience the views without the chatter and camera-clicks of other passengers. And in Cappadocia, when it is not about being up above, it is about burrowing down below. With views over Ortahisar village's rock castle of Swiss-cheese holes, and cave rooms that blend Ottoman antiques with funky and fun colour, the bohemian-chic Hezen Hotel is perfect for those seeking a splash of eclectic glamour in a boutique sanctuary.
Wallet-friendly
If your bank balance is not up for taking to the air, pull on your hiking shoes and head into the valleys, where walking rewards you with some seriously fantastic and free views across the lunar-like terrain. From the village of Çavuşin, hike 6.5km along the ridge of Boztepe hill to the Kızılçukur viewpoint, with some of the grandest panoramas in the area to feast your eyes on along the walk. For boutique cave sleeping without the hefty price tag, Taşkonak Hotel offers cave suite-rooms with a breakfast of freshly baked and homemade goodies.
Chosen adventure: Sailing holiday
Sailing holidays are soul food for the stressed. Even the greatest of land-lubbers cannot fail to be impressed by Turkey's shimmering swathe of Mediterranean coastline, where gülets (traditional wooden sailing boats) ply the clear waters that hug the lush pine-tree shore.
Super-luxe
For a personally tailored sailing experience and a daily menu that could rival the best five-star hotel, Ecce Navigo sails out from the tranquil yachting haven of Göcek. Oodles of spa-like style can be incorporated into the trip with your personal on-board yoga teacher and masseuse, while families can choose to hire the services of a child-minder for the trip.
Wallet-friendly
Many budget conscious travellers opt for the famous "12 island" day tour which leaves from Fethiye, but the crowded boat is usually less than idyllic. Instead, sailing from the town of Kalkan, Neptune Boat Cruises takes just 12 passengers on regular day or evening cruises of the surrounding coves. Either pay for a place on one of their regular trips or opt to hire the entire boat with your family and friends for the day.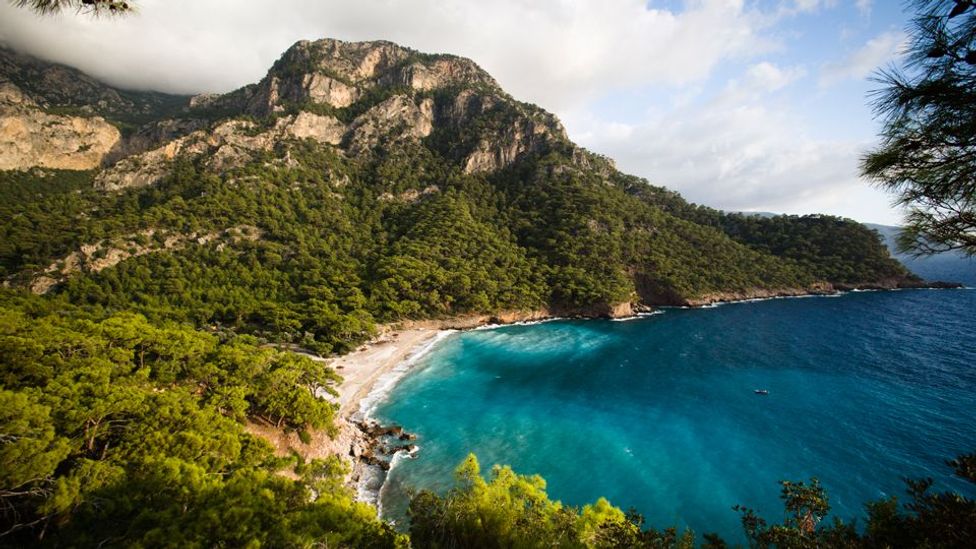 Kabak Turkey
This small hamlet on Turkey's Turquoise Coast is perfect for grown-up backpackers. (Tim Barker/Getty)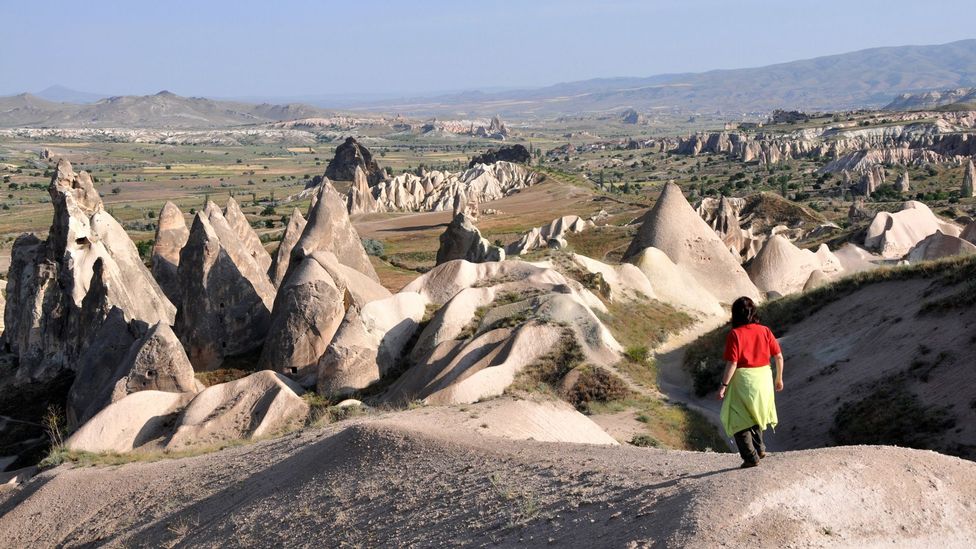 Cappadocia Turkey hiking
If you can't afford a hot air balloon ride, pull on your hiking shoes and head into the valleys. (Thomas Stankiewicz/Getty)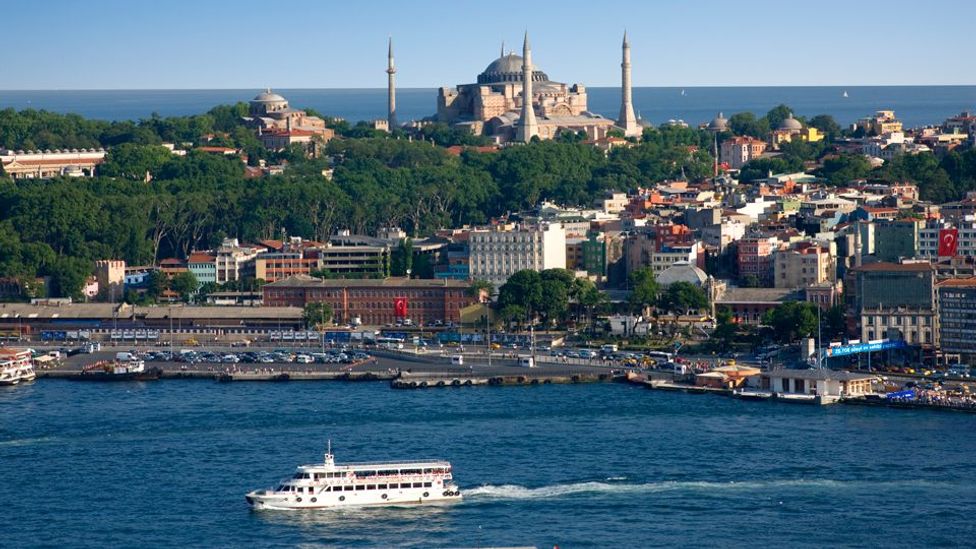 The Bosphorus Istanbul Turkey
Enjoy Istanbul's cityscape from the water. (Jean-Pierre Lescourret/Getty)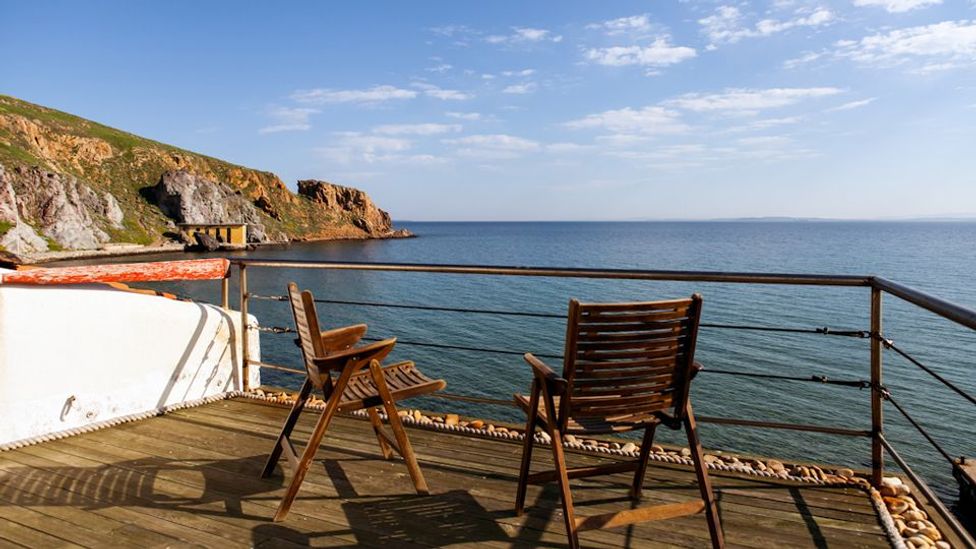 Bozcaada Island Turkey Aegean Sea
Those in the know opt for the laidback luxury of Bozcaada Island in the Aegean Sea. (Kaikias Hotel)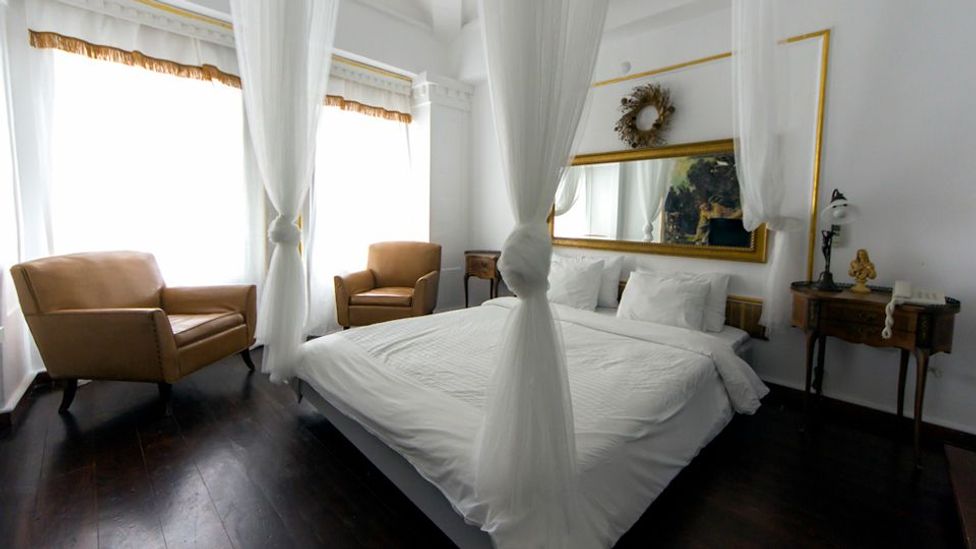 Kaikias Hotel Bozcaada Turkey
Kaikias Hotel embodies the island's cultured vibe, with its interior fusing original art with antiques. (Kaikias Hotel)