Less crowded than Costa Rica and safer than El Salvador, Nicaragua's Pacific Coast offers big swells, cheap lodging and free-flowing cervezas for the perfect surf-camp combo.
T
The first step in learning to surf is figuring out how to let go. And there is no place better to let it all slip away than in the chilled-out surf camps on Nicaragua's Pacific Coast.
After all, it is hard to worry about mortgage payments, taxes and the rising price of health care when you are charging down a wave at 30km per hour, with a turquoise chamber of liquid zen enveloping you on all sides. Patrick Swayze had it right in the 1991 classic movie Point Break: "Surfing's the source man."
But luckily for most mere mortals, you do not need Patrick Swayze's bronzed abs to chase this rush. You just need a few basics, a few bucks, a decent instructor and some choice waves.
Where and when to go
While there are surf camps throughout the world, Central America's big swells, cheap lodging and free-flowing cervezas make for the perfect surf-camp combo. There are three top surf destinations in Central America: Costa Rica, El Salvador and Nicaragua. The waves in Costa Rica are pretty sweet, but usually too crowded for those just getting started. Further north, El Salvador can be dangerous with growing gang and drug-related violence. But in Nicaragua, on this little revolutionary firmament between the wind, the salt and the sand, it might be just right.
You have two choices after flying into the capital of Managua: head north for the less-crowded and less-developed beach towns of Playa Jiquilillo, Puerto Sandino and Playa Aserradores, or head south for the party scene and higher-end accommodations found on the coconut-brown beaches just outside the town of San Juan del Sur.
Big wave chasers will want to visit between March and November, when waves reach 1m to 2m high (up to 4m high in some spots). The rest of the year, the water is cooler (you might consider bringing a long-sleeve wetsuit top) but the waves are smaller, making this an ideal time for newbies. Boards are available to rent in the major surf towns if you do not want to bring your own.
What to expect
Nicaragua's surf camps are usually all-inclusive affairs. Costing $900 to $2,000 a week (expect to pay US dollars for big-ticket items, but change a few greenbacks for cordobas upon arrival), you can expect air-conditioned rooms in a beach-front cabaña, boat excursions and all you can eat and drink. Many of Nicaragua's gnarliest breaks can only be accessed by launch – private interests are buying up coastal properties at heart-palpitating rates – so boat excursions are key to getting the most out of your surfing holiday.
Many of the camps are tailored to intermediate and advanced riders, meaning you can regularly catch waves, know the difference between a duck dive and an eggbeater, and are not afraid to charge a wave when things get big. If this is not you, make sure to email ahead to organise lessons with fellow novices on more reasonably sized waves.
The average day starts with a sunrise high-tide session at dawn, on waves crashing right outside your room, followed by a breakfast of waffles and freshly squeezed tropical juices (do not miss the Nicaraguan favourite of gallo pinto – rice mixed with beans – served at every meal). In the afternoon, you will head out with a guide on a 20ft boat in search of more consistent, longer waves. Beginners will get a private session where they learn how to paddle out, stay afloat on the board, read the ocean and catch a wave, rising to their feet with hands stretched out in a flying V. Believe it or not, it is an intuitive sport and most people will stand up their first day.
Northern Pacific Coast camps
Getting to the private island paradise of Surfing Turtle is half the fun. Take a bus from the northern colonial capital of León, zip across an estuary on a boat, hop on a donkey cart, then scuttle your way to a collection of surf-front bungalows. The camp does not offer boat tours, but there is a good beach break right out front, as well as a fun traveller scene with bonfires, plenty of Bob Marley and a far-out utopia hard to replicate in this modern age.
On the idyllic Playa Jiquilillo, Monty's Surf Camp offers weeklong stays that include surfing and volunteering for local poverty reduction initiatives, plus rooms at a quirky beachfront hotel. If you ever get tired of the breaks, head out to Puerto Sandino, Nicaragua's answer to pipeline, or Playa Asseradores with its hollow waves and remote beach.
Southern Pacific Coast camps
An excellent budget option, the Playa Hermosa Beach Hostel offers easy access to about five beach breaks, plus plenty of tanned and toned surfing bunnies and beaus.
With a private oceanfront beach house, the Playa Gigante Dale Dagger's Surf Lodge offers boat trips to the bigger waves just outside the sleepy village.
Also in Gigante, Giant's Foot Surf Camp caters to beginners in the off-season, with chilled-out yoga-slash-surf retreats.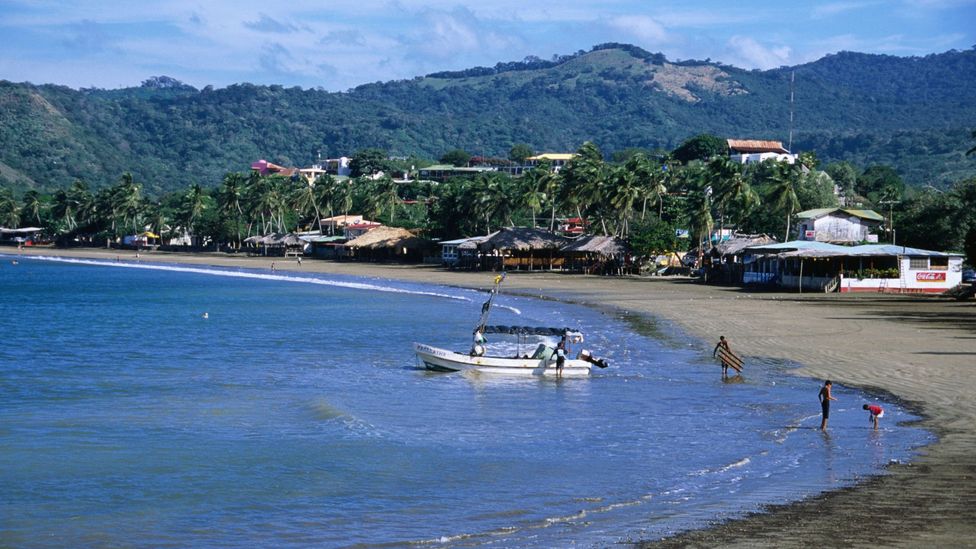 San Juan del Sur Nicaragua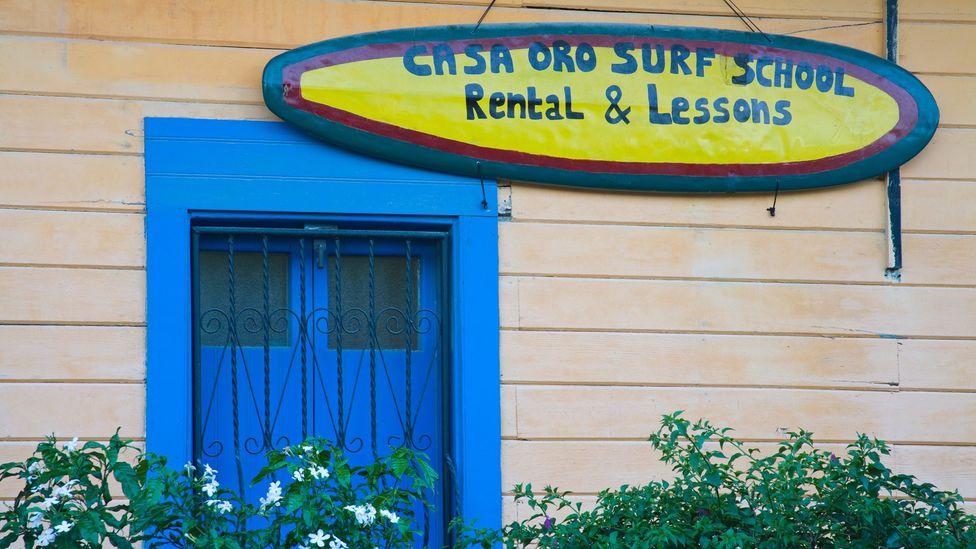 San Juan del Sur, Rivas, Nicaragua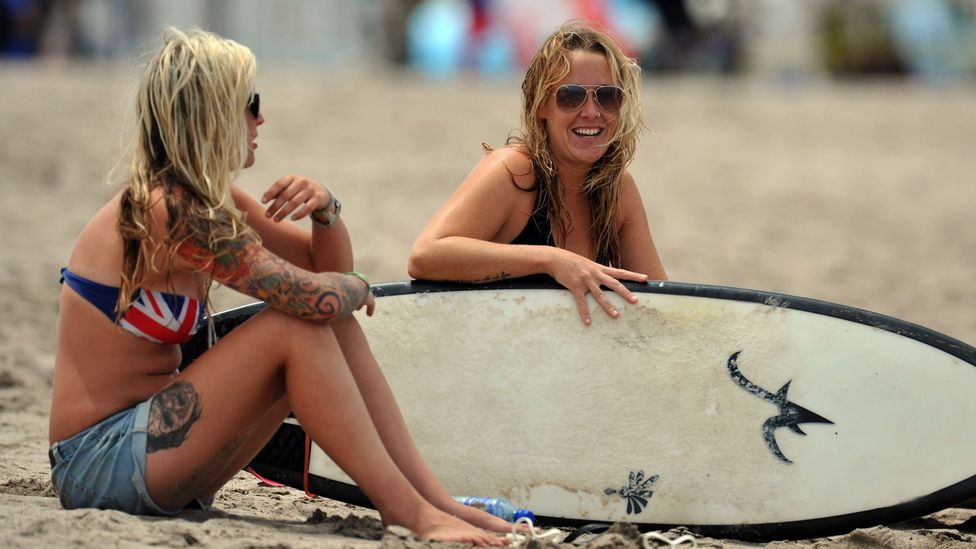 San Juan del Sur Nicaragua
(Hector Retamal/AFP/Getty)