In and around Luang Prabang, increased tourism is posing a real risk to the traditional textiles that have been sought after since the Tang dynasty.
A
At the Ock Pop Tok Living Crafts Centre in Ban Saylom, Laos, a young weaver from the Katu tribe slid a spool of bright purple thread back and forth through a huge and creaking wooden loom. In the sticky heat of the afternoon, an interpreter talked us through the endangered weaving techniques that the young woman and her family have practiced for centuries. Beyond the colourful textiles, a group of artisans prepared spicy fish laap (marinated raw fish with salad) and the gentle click-click of geckos calling to each other echoed throughout the thatched huts.
While the techniques have not changed much over the years, the traditional textile scene found in the villages just outside 700-year-old Luang Prabang is slowly shifting. Hotel developers face fewer Unesco restrictions on the outskirts of the city – where the Katu tribe practices their craft – than they do in the centre of Luang Prabang, and the rapid development of large resorts is posing a real risk to both the weavers and the city at large. Known for being both a slow-paced centre of Laotian textile design and the jewel in the country's tourism crown, if Luang Prabang's character changes, its magnetism could quickly fade too.
A growing industry
Since opening its doors to international travellers in 1989, Laos has been steadily attracting visitors with its tribal regions and temple-studded hills. But in 2012 the country saw a significant spike, with the Ministry of Tourism reporting 3.3 million international visits, up 22% from 2011. Cheaper flights from neighbouring Asian countries and economical hotel stays have helped tourism become Laos' fastest growing industry, and two developments may push visitor numbers even higher.
The first – a long-term advancement – is the 421km Chinese-Lao railway which, with 76 tunnels and 152 bridges connecting the capital Vientiane to the Chinese border, is bound to alter the country irrevocably after its projected completion date of 2015. Already Laos welcomed nearly 200,000 Chinese visitors in 2012, 32% more than in 2011. Meanwhile, several new Thai-Lao bridges over the Mekong River have eased overland travel for Thais, who make up 58% of foreign visitors to Laos.
The second factor is Luang Prabang's newly refurbished airport, which re-opened in June 2013 with larger runways for larger aircrafts, allowing more passengers to fly in every day.
Threatened traditions
But while increasing visitor numbers are good for tourism in general, the increased demand is jeopardising Laos' famous artisanal communities.
During the Tang dynasty, the people of Laos (then part of the Nong Sae Kingdom) were visited by Chinese merchants who admired the smooth silk fabric they created. Aware that their weaving was something to be appreciated, the Lao did not write down the stories of their history over the years. Instead, they wove it, with brightly coloured fabrics decorated in unique designs inspired by Lao legends.
 Today, updated versions of traditional Laotian textile design – with variations on colour and design to suit modern-day trends – are for sale at the night market that runs along Th Sisavangvong from the Royal Palace Museum to Th Kitsarat. The market is one of Luang Prabang's biggest tourist lures (each night, hoards of western shoppers browse piles of bags, slippers and toys), but to keep up with increased numbers of shoppers, cheaper fake copies are flooding the market. Vietnamese or Thai silk is rougher and glossier than Laotian silk, and the threads on the back of a counterfeit textile are often not tied off properly, meaning the fabric may unravel more easily.
In an effort to counteract these copies, several local companies have started their own textile collectives, hoping to preserve their longstanding traditions by showcasing and selling genuine items.
The Ock Pop Tok (which means "East meets West" in Lao) initiative provides livelihoods for hundreds of artisans in and around Luang Prabang. A team of designers assists the artisans, showing them how to make a better living from their skills, and the shop is one of the best places in Luang Prabang for handmade textiles such as ikat scarves and Hmong tribe batik fabric.  Traditional textiles made by the Lao-Tai group are also on sale, featuring horizontal stripes or animal motifs such as elephants. These patterns can be found on bags and skirts, while particularly precious versions are sometimes used as a dowry for a groom's family.
Also doing good work is Passa Paa, a British-Lao cultural design collective run by Heather Smith, Veomanee Douangdala and Joanna Smith. The trio experiments with pattern, techniques and product design, drawing inspiration from ethnic groups found within Laos. The scarves and bags on sale offer a taste of Laotian design, but with a modern twist that Western travellers can wear at home.
"The story behind the product is so important in today's world," said Smith. The key is "to educate the buying population about the work that goes into each piece and the fact that these skills have been passed down through the generations".
The contrast between the mass-market textiles found at the night market and the appeal of traditional methods is further highlighted at Luang Prabang's non-profit Fibre to Fabric Gallery. Here, exhibitions document the production and cultural significance of textiles from around Laos. One example, a black and red Hmong batik skirt, had taken around six months to make by hand. With such sheer craftsmanship and unique, complex artistry on display, it is easy to see what makes Lao textiles so special – and so sought after.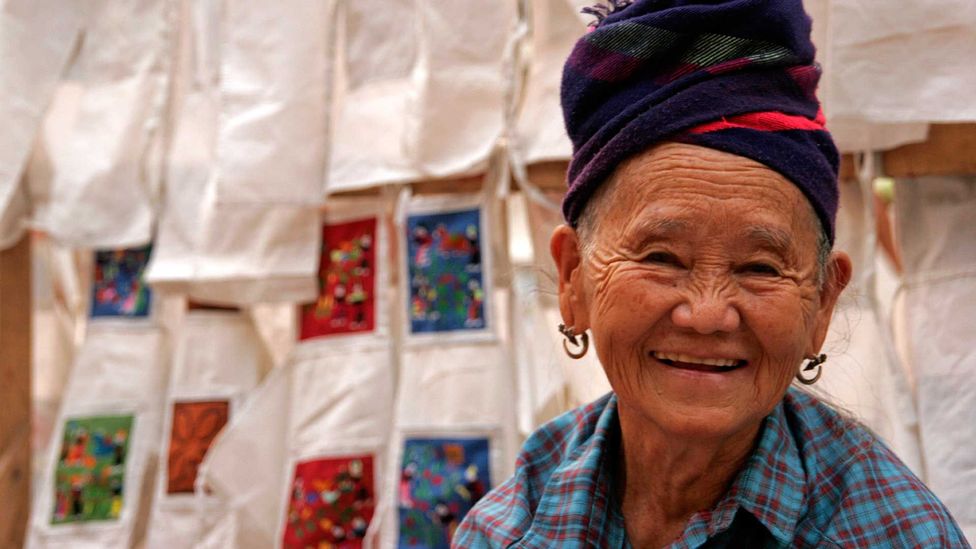 The night market in Luang Prabang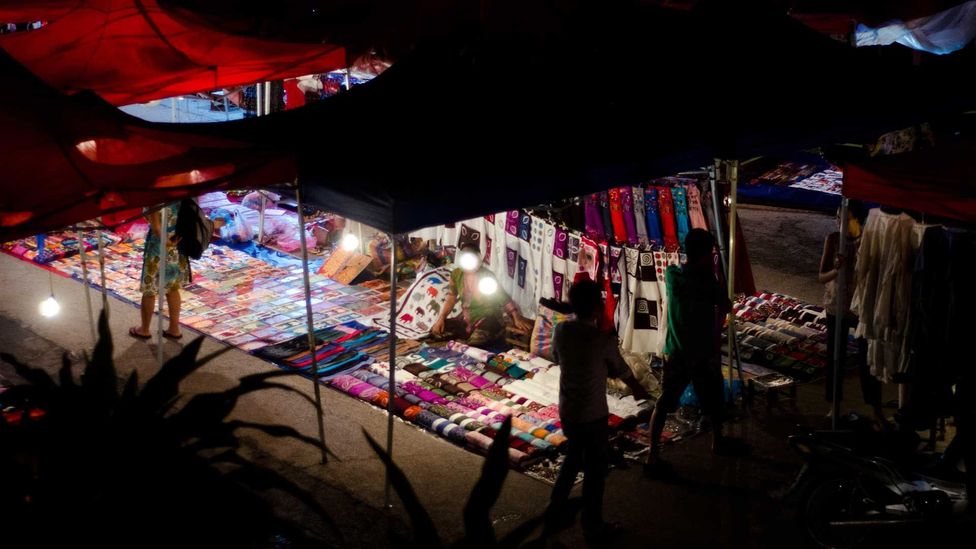 The Luang Prabang night market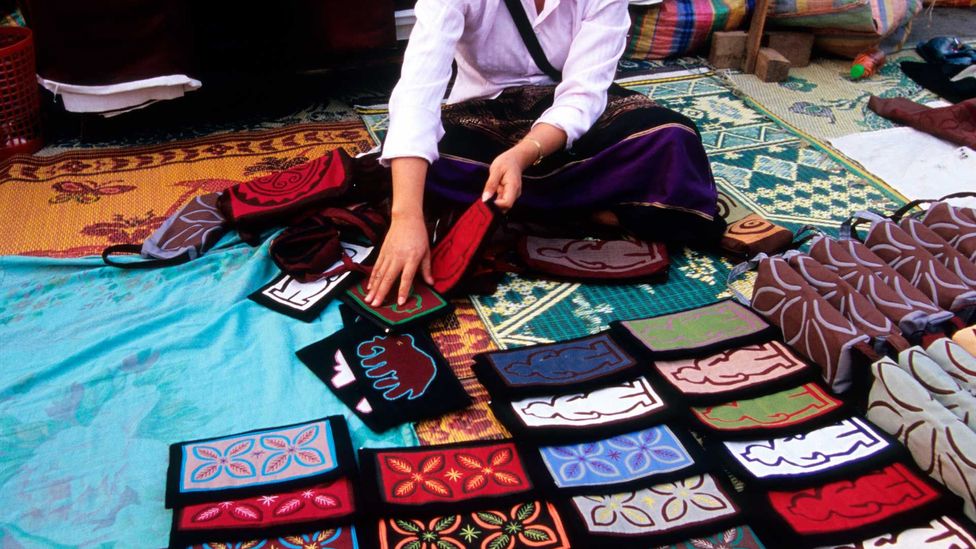 The night market in Luang Prabang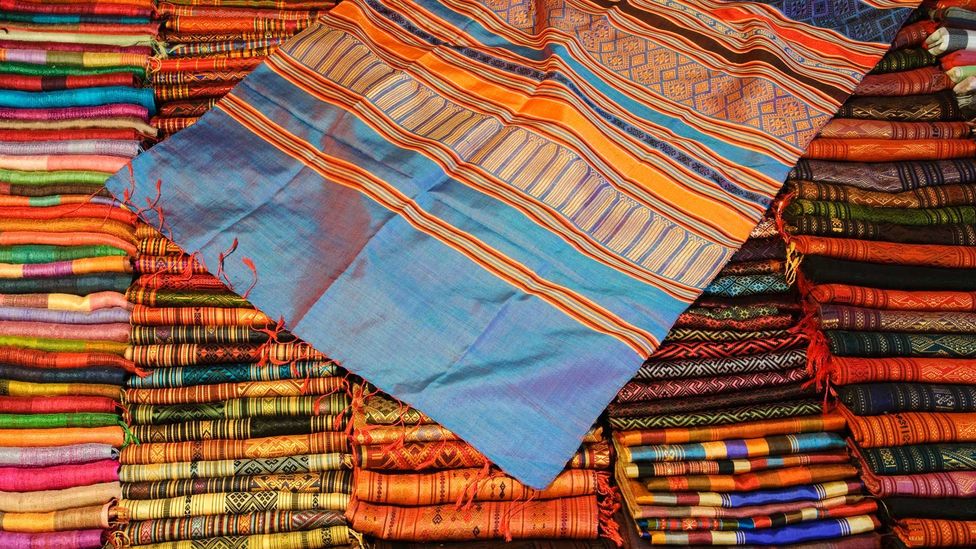 The night market in Luang Prabang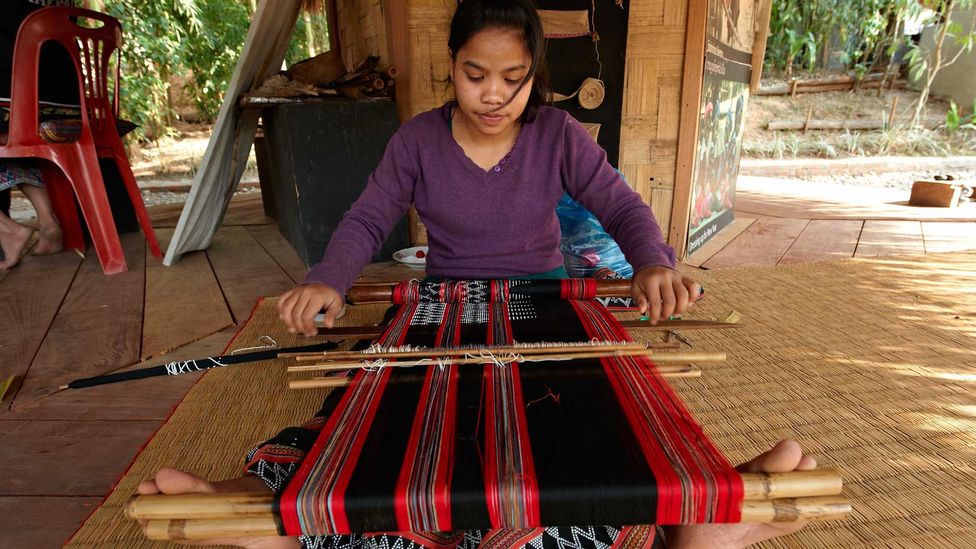 Weaving textiles at Ock Pop Tok, Laos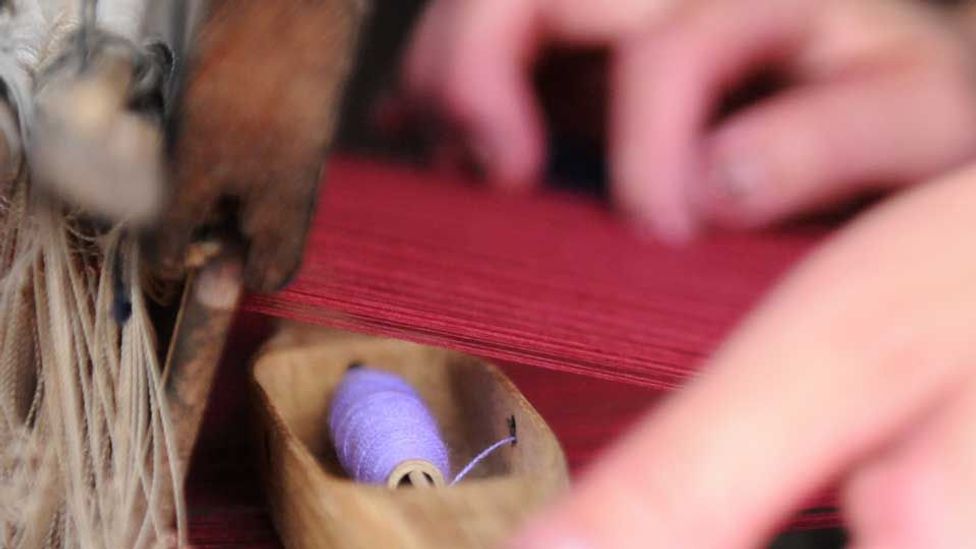 Weaving textiles at Ock Pop Tok, Laos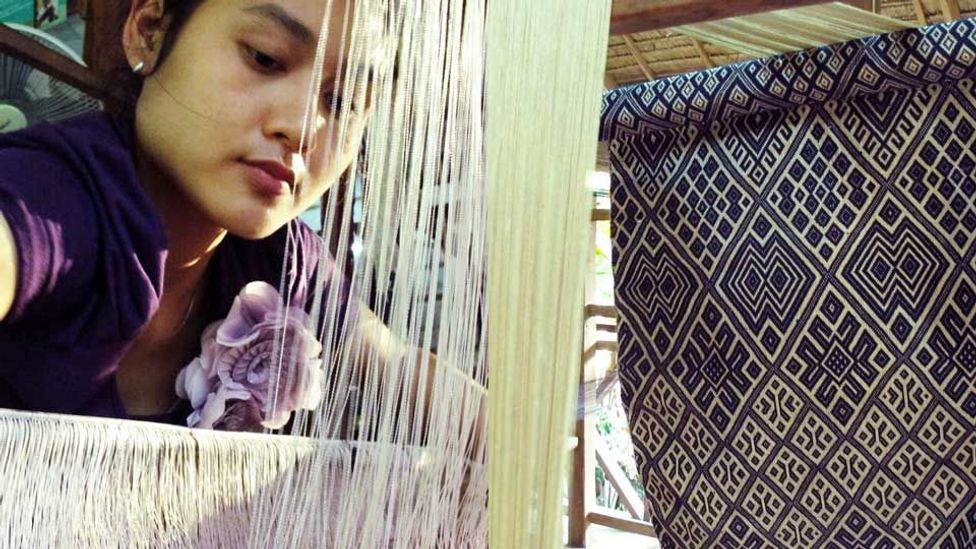 Weaving textiles at Ock Pop Tok, Laos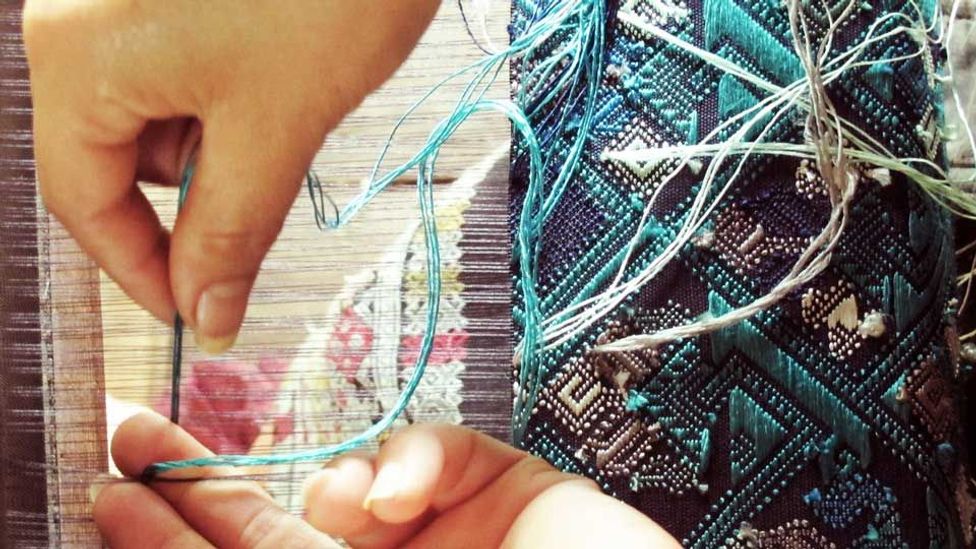 Weaving textiles at Ock Pop Tok, Laos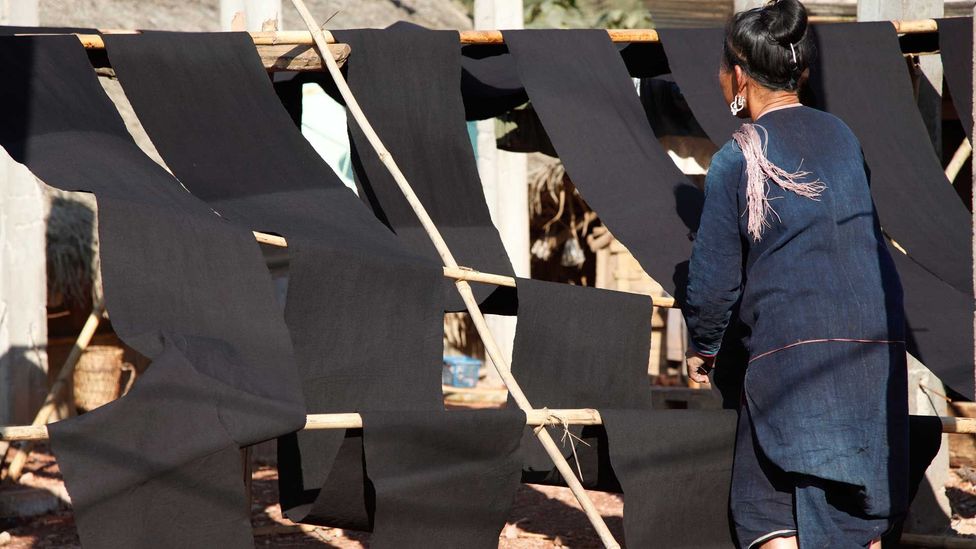 Traditional Lantan blue-dyed cloth drying on a rack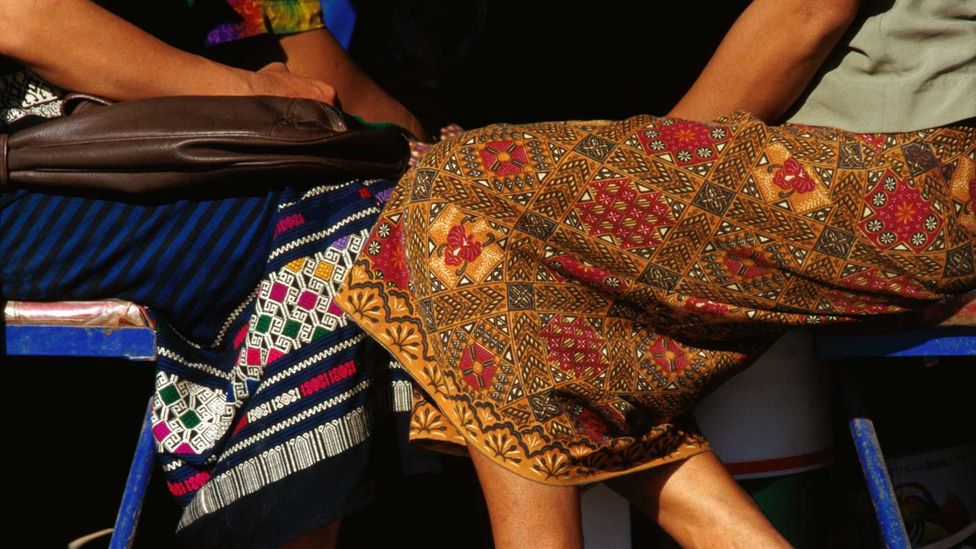 Many Laotian textiles are made into skirts