The 88-passenger SS Legacy, a revamped replica steamer, propels travellers deep into Alaska, pairing the state's history with its natural splendours.
T
There was a collective gasp of awe and astonishment from everyone on deck as the humpback whale breached about 200 yards away.
It was August in Alaska, and we were aboard the 88-passenger SS Legacy, a revamped replica coastal steamer with Victorian overtones and lashings of individual style. While most of the state is infiltrated with cruise ships in the summer, the large vessels clogging up the handful of viable Alaskan ports, this boutique bateau follows her own trail into Alaska's smaller towns, harbours and inlets.
Run by Un-Cruise Adventures, the Legacy keeps things small-scale, casual and above all, unhurried. There are no show lounges, casinos or rock climbing walls, and there is no rush to get from port to port. If you come all the way to this immense, open territory – you should actually see it.
Hence the impromptu whale-watching episode with our skipper – the amiable Daniel Quinn, or Captain Dano – who was able to spot the first signs of mammalian activity and idle the engines for several hours when something interesting hove into view.
On board, the Legacy's decor whisks you back to the 1890s, when this was Gold Rush country and tens of thousands poured into the Yukon via Alaskan towns like Skagway, Haines and Wrangell. The era is carefully re-created in the Legacy's public rooms – notably the delightful western-themed Pesky Barnacle Saloon – as well as the period garb of the crew and the four resident re-enactors who bring to life people like Scottish-born naturalist and national park advocate John Muir and successful Gold Rush couple CJ and Ethel Berry, engaging passengers with dramatic tales of the Yukon. This idea of living history extended to the shore excursions too, which offered encounters with Native American tribesmen, costumed interpreters and modern-day descendants of the frontier folk who arrived and thrived in this stunningly beautiful – but unforgiving – area.
Because here, if the mountains don't take your breath away, the colossal glaciers will; if it isn't the sheer scale of the vast forest vistas, it is the beauty of the ice-scoured valleys and fjords; and if not the serene emptiness of this largely uninhabited region, then it is the plentiful wildlife, from bald eagles and bears to seals, sea lions, otters, porpoises and whales, that totally beguiles you.
After the initial thrill of seeing the humpback breach, things became seriously eye-popping. One day it was a pod of orcas cutting across our bow, diving and surfacing regularly in chase of some unseen prey. The next it was the humpbacks again, as two detached themselves from the main pod to give us the once over, drifting first down one side of the ship, then the other, and finally surfacing right under the bow as we watched with increasing incredulity.
On another occasion, a school of Dall's porpoises decided to have fun in our bow wake, zipping backwards and forwards like black-and-white arrows in the foaming waters, while indolent sea lions watched on from floating ice floes and otters played among the thick kelp that drifted by.
It all paled into insignificance, however, next to an epic encounter that brought on looks of amazement even from the crew. 
We had pulled into an isolated bay on Chichagof Island (one of the three large islands that shelter the inland coast of southeast Alaska), alerted by various whale spouts as four, then six, then eight humpbacks joined together in a circling, roiling mass. And then it began: bubble-net feeding; the Holy Grail of whale watchers, a rare phenomenon where whales corral and feed on a concentrated mass of fish. Locals see it once or twice a year, but never for very long.

In coordinated groups, the animals first cornered and then herded a massive school of herring, blowing bubbles around them to confuse the fish and make them swim tighter, until, surging through the middle of the school with mouths agape, the humpbacks boiled to the surface in a feeding frenzy.
Again and again this cetacean dining ritual repeated itself until, three hours later, we had to move on to our own evening meal, the ship's small galley turning out plate after plate of freshly prepared local fish, king crab, soups, salads, vegetarian dishes and, for one of the four courses, bison steak. It was the perfect ending to a compelling historical narrative, set alongside the natural splendours of Alaska itself.
Practicalities
The SS Legacy will operate seven-night Alaska's Golden History cruises between Ketchikan and Juneau between June and August 2014, with an 11-night Gold Rush Legacy voyage from/to Seattle at each end of the season. Prices start at $5,195 per person for the seven-day voyage, and include all meals, most shore excursions and all drinks (alcoholic and non-alcoholic).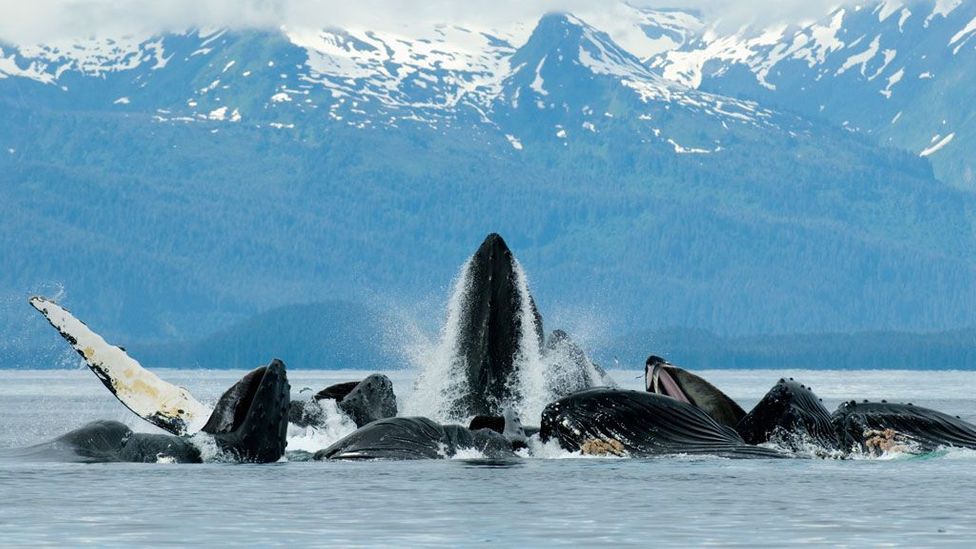 Bubble-net feeding, humpbacks, Alaska, cruises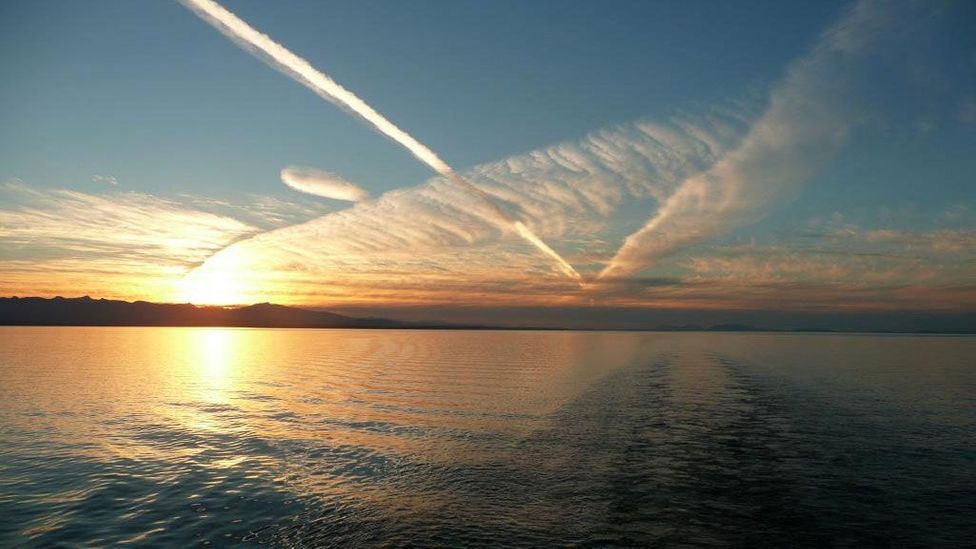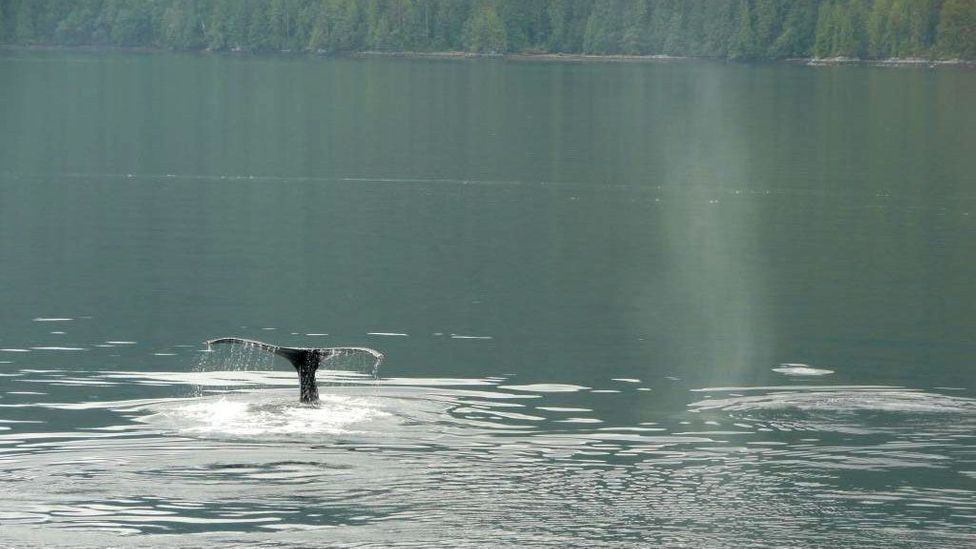 Whale sightings, Alaska, cruises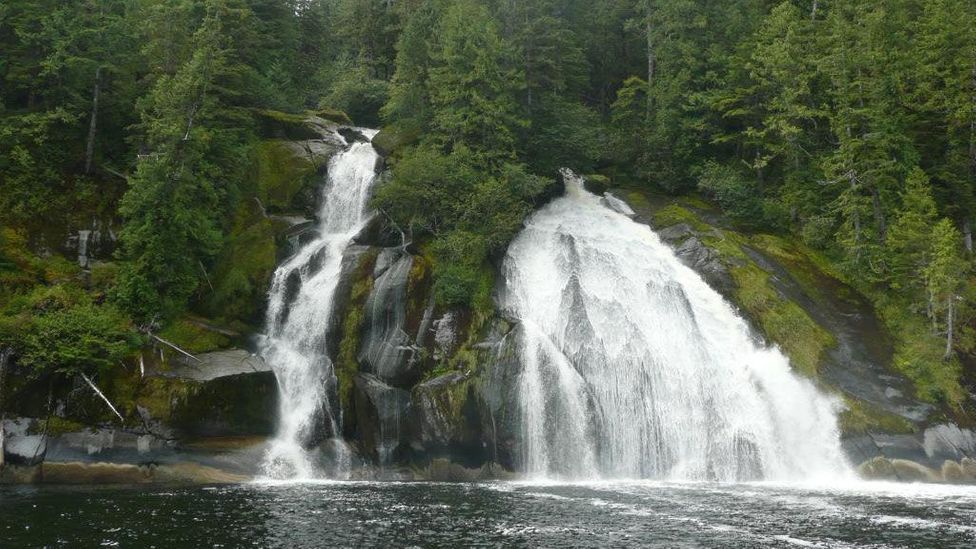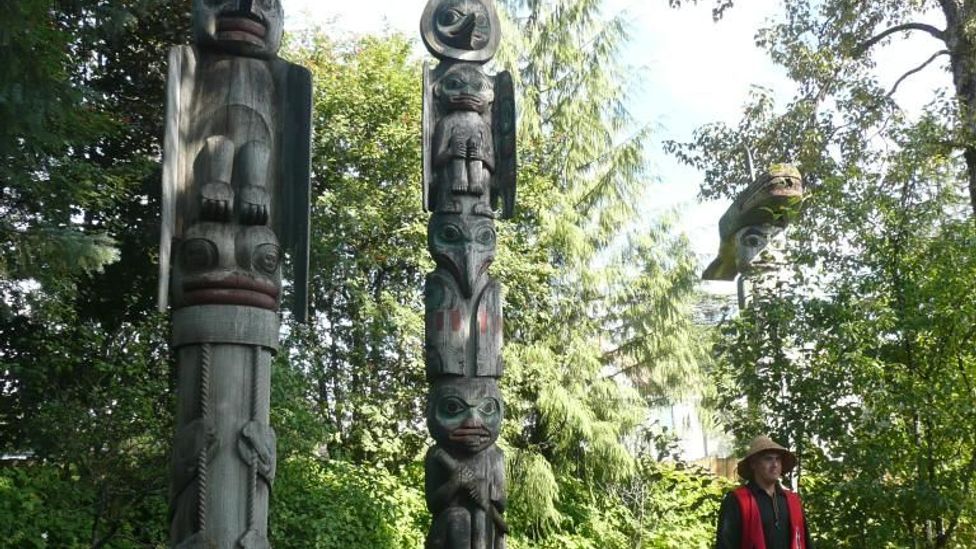 Encounters with Native American history, Alaska, cruises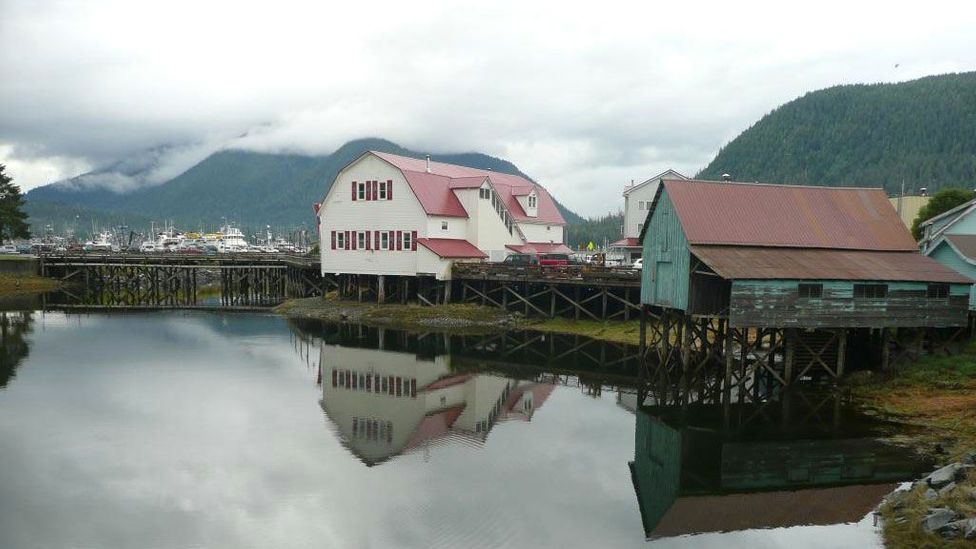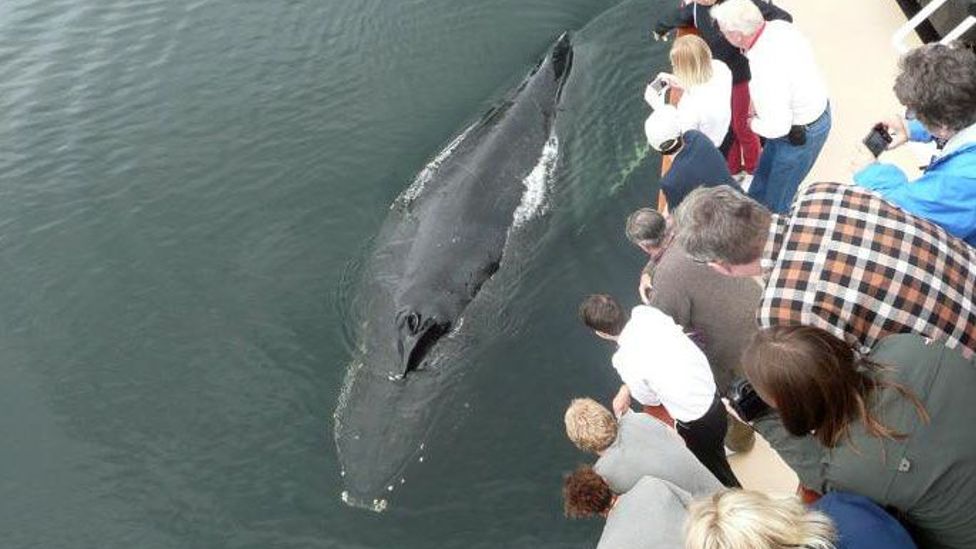 Impromptu whale-watching, Alaska, cruises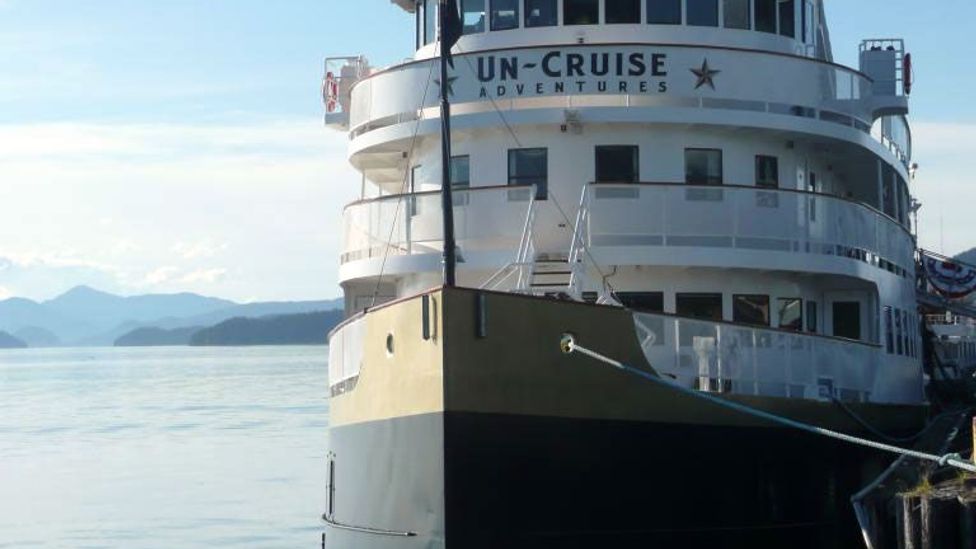 The 88-passenger SS Legacy, Alaska, cruises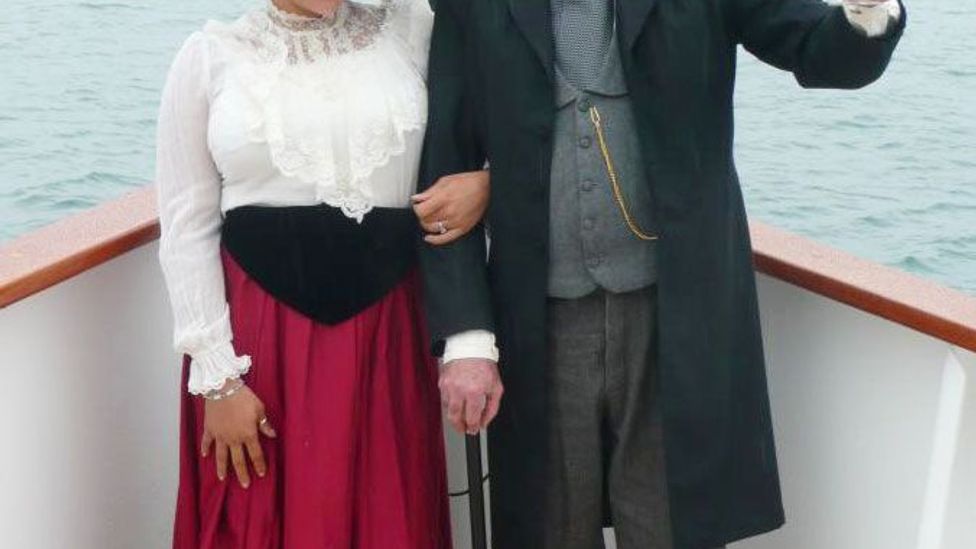 Resident re-enactors, SS Legacy, Alaska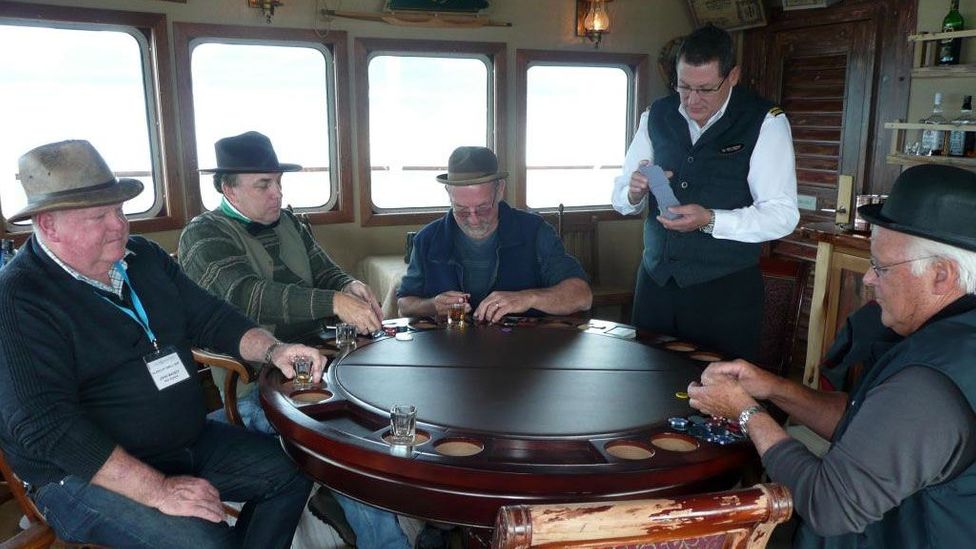 The western-themed Pesky Barnacle Saloon, SS Legacy, Alaska
Ice-scoured fjords, Alaska, cruises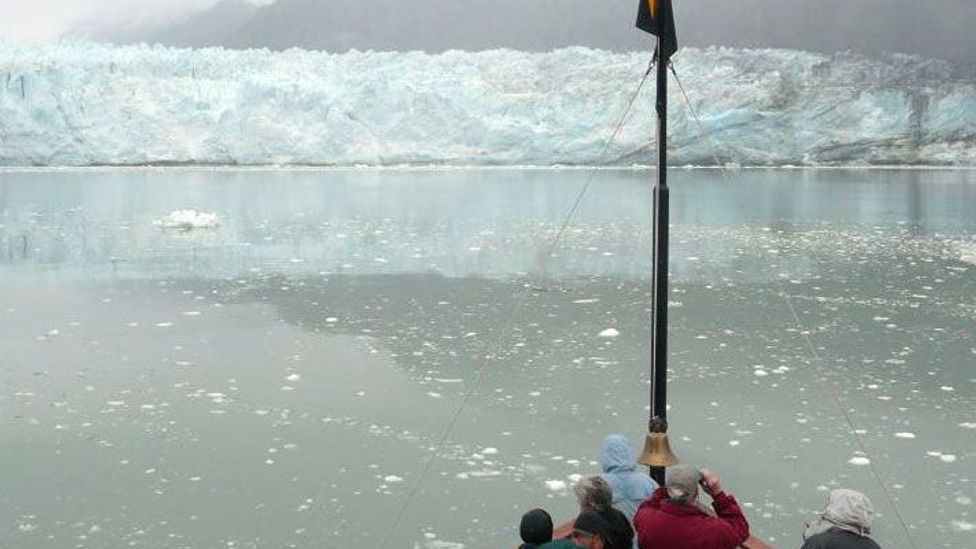 Colossal glaciers, Alaska, cruises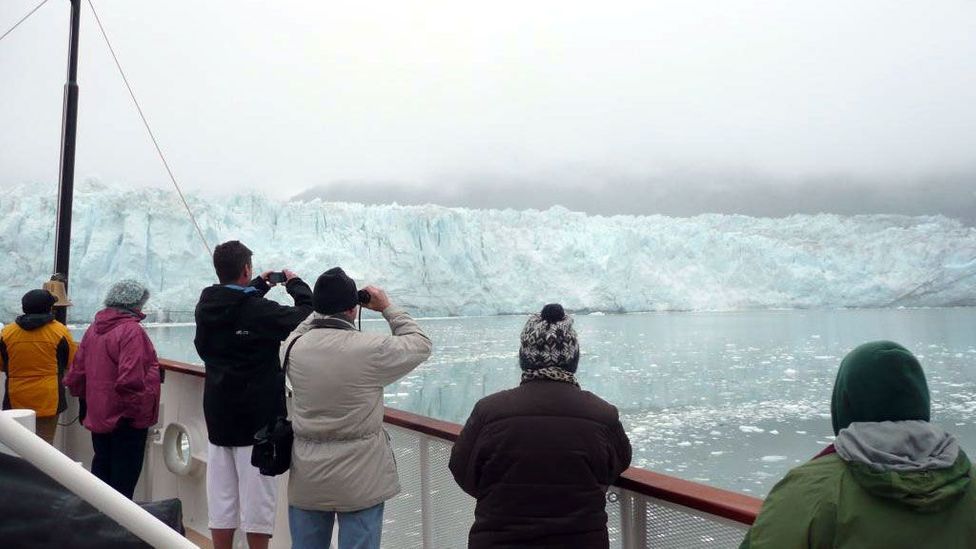 Colossal glaciers, Alaska, cruises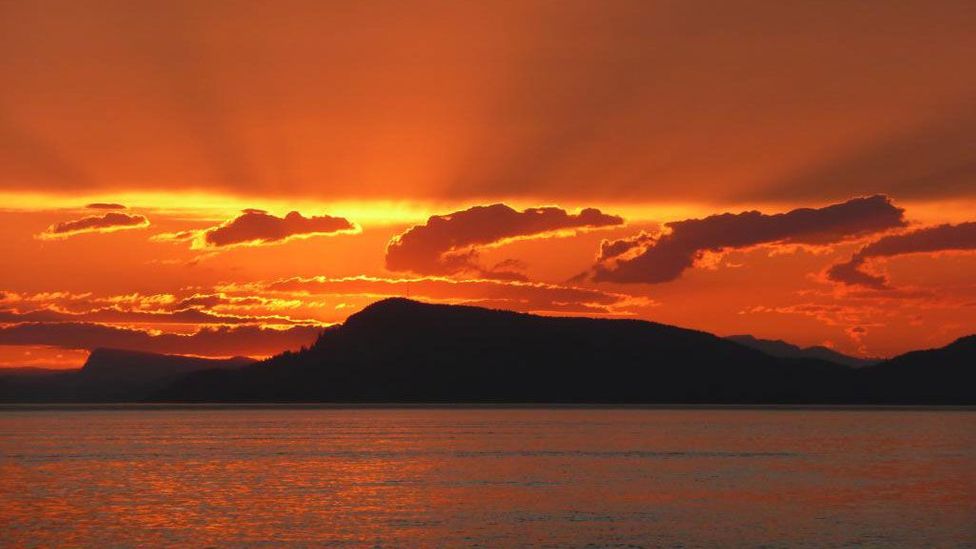 Alaska's natural splendours, sunset