Usually liberal and forward thinking, these five cities have culturally vibrant, well-educated populations and are often ranked as some of the most sought after places to live.
C
Close to major metropolitan centres but inclusive enough to exert their own sphere of influence, university towns and the thousands of students who mingle with the residents there create their own microclimate. Usually liberal and forward thinking, the cities listed here have culturally vibrant, well-educated populations and are often ranked as some of the most sought after places to live.
Cambridge, England
The ancient lawns and courtyards of the University of Cambridge have seen more than 800 years of student life, just few years less than its peer, the university town of Oxford. Back then there was much rancour between Cambridge's residents and students, but now, with nearly 20,000 students who attend 29 colleges flooding the town every year, the histories of town and gown are inseparable.
In some parts of the city it feels as though time is standing still, with never-changing views of landmarks such as King's College Chapel, Christ's College Great Gate and the emerald expanses of the Backs (the colleges' gardens) along the River Cam. In the spring when students are punting down the river and the fuchsia flames of the Judas tree brighten, it can feel like this is the corner that is forever England. But Cambridge, about 60 miles north of London, is also a hub for biotech and software R&D companies, with 1,500 companies employing more than 53,000 people in the surrounding area, dubbed Silicon Fen. Cultural attractions and events are numerous, from the famed Cambridge Footlights theatre troupe to world-class museums, such as the stunning modern art collection of Kettle's Yard and the Fitzwilliam Museum, with a collection made up of paintings from the masters and antiquities from the ancient world.
The housing market is strong, with every type of property, including those in need of renovation, selling well, and the university affects the market greatly. "The colleges own a lot of property within the historic city core and this has led to a shortage of supply and a high ratio of applicants to properties," said Ed Meyer, head of residential, Savills Cambridge. "Parents, often international, buy accommodation for their student children, and some of these parents will also buy additional properties for investment purposes."
Some of the most desirable streets are near the train station in the south of Cambridge, sought after for their proximity to good schools and access to transport. To the west of the River Cam, "Newnham is like a village within the city", Meyer said. "It has got very good local shops, bakers, butchers, a co-op and a great local pub, and it's surrounded on most sides by green open spaces." North of the river, the De Freville area has been in demand because period properties and quality housing stock here tend to be less expensive than homes south of the river. A two-bedroom house in Newnham costs between £350,000 and £580,000, while the average two-bed flat in the same area rents for between £1,600 and £1,750 a month.
Valparaiso, Chile
This Pacific port city 120km west of Santiago is home to four of Chile's major universities, which are attended by undergrads from all over the country as well as international students from across the globe. Before the 1914 opening of the Panama Canal, Valparaiso was an important stopping point for travellers sailing between the Pacific and Atlantic Oceans, making the city an economic and cultural centre. Beautiful Edwardian villas and Art Nouveau mansions were built on many of the 42 steep cerros (hills) – the better to have grand ocean views – and the historic quarter is a Unesco World Heritage Site. The city's many stairways and funiculars led upwards, even when the city's fortunes tumbled during the 20th Century. Today, the crumbling walls and staircases are covered in vivid murals and political graffiti, and recently renewal has swept through Valpo, as it is called, with neighbourhoods like the waterfront Cerro Alegre being rejuvenated and properties being restored to their former glory. Students bring in money, and the bohemian nature of the city also attracts artists and architects who have helped transform the urban decay into something beautiful. Chile's two main political figures from recent history, socialist president Salvador Allende and the dictator who toppled his regime 40 years ago, Augusto Pinochet, were both born here.
The historic area includes the main hills of Cerro Alegre and Cerro Concepcion, both of which have been rehabilitated over the past decade with buzzy bars and restaurants. "Prices have risen hugely [in these cerros] over the last few years," said Matt Ridgway of Chile Investments. "It's now very hard to find houses that could be considered good value, although not impossible. You can still pick up a bargain, but in areas that lack the bars, restaurants and hotels." In the flat El Plan area in the city centre near the port, students fill the local bars and cafes, attracted by cheap housing prices. "Cerro Artilleria is starting to develop, as is Cerro Bellavista," said Ridgway. Bellavista is where poet Pablo Neruda lived in his hilltop home, La Sebastiana. The neighbourhood has a number of historic homes and a funicular undergoing renovation.
"Prices [in Valpo] are whatever someone wants, and whether it take two days or two years to sell, people stick to what they're asking," Ridgway said. On Cerro Concepcion, an old mansion in need of renovation can cost around 250 million Chilean pesos, while a house on Cerro Bellavista can cost around 100 million pesos. Most people rent rooms, rather than an entire house, and a room can cost between 83,000 and 290,000 pesos a month.
Madison, Wisconsin
With its downtown on a narrow isthmus between Lake Mendota and Lake Monona, and the college campus of University of Wisconsin-Madison spread along the lakeshore, Madison is perhaps one of the loveliest college towns in the US Midwest. It is also one of the healthiest, with pedestrianised streets, miles of dedicated bike lanes, four lakes and numerous parks. The university, which is home to around 40,000 students, is able to support two student newspapers, both of which cover news and events in town, and students and residents alike enjoy a thriving art, theatre and indie rock scene, along with a number of summer festivals. Madison is also the state capital of Wisconsin, so in addition to state employees, a number of industries such as insurance and biotech companies draw people to live and work here. "All of my clients move here from outside the state or country, and after they settle in they say that the quality of life here is very good," said Sheryl Theo, vice president of relocation for First Weber Realtors.
Sought-after neighbourhoods include Near West and Near East that bracket the downtown and are close to the Capitol building. "Some of the most desirable areas are adjacent to the university, such as Shorewood on Lake Mendota and Nakoma," Theo said, for their access to the city centre. "To the east, Maple Bluff is home to the governor's mansion and the historic Marquette neighbourhood is very walkable with older houses." Students live near the university in areas like Langdon Street and Regent Street with bus and bike lane connections to campus.
In Shorewood, property prices range from $500,000 to $2 million, while in Nakoma they range from $350,000 to $1 million. In Marquette, properties average between $250,000 and $450,000. A one-bedroom in these areas rents for around $900 a month, while a three-bedroom is around $1,800 a month.
Uppsala, Sweden
Located just 70km north of Stockholm near the upper shores of Lake Malaren, Uppsala is the seat of the Archbishop of the Church of Sweden and home to the oldest university in the Nordic region, Uppsala University, founded in 1477. Around 45,000 students attend classes here and join the 13 Student Nations, social clubs named after regions of Sweden that organise events, lectures, dances and other activities for their members. The university also houses a number of museums, important art collections and the largest library in the country, all adding to the city's cultural vibrancy. The city has a large medical research and biotech sector, as well as commuters who work in Stockholm, and the unemployment rate is the lowest in Sweden. A compact centre means you can bike or walk most places, making Uppsala a very desirable place to live. "By 2050 it is estimated that the population will reach 350,000," said Gunnar Brege, of Brege & Holm estate agents. "So the demand for houses and apartments will increase." It can take a very long time for students to find a place to rent because demand so far outstrips supply, even up to one to two years. "Therefore many students, together with parents, buy apartments," Brege said. "The effect is higher demand for smaller apartments and the prices are booming."
The Fyris River divides the city, with historic buildings such as Uppsala Castle on the west side and the commercial centre on the east. Residential Fålhagen, just east of the city centre, is a very desirable area with many apartment blocks close to the action, while Luthagen, a large neighbourhood to the northwest, is not far from the university. To the south, quiet Kåbo is near many large parks. Sunnersta is a wealthy suburb about 8km south of town with both single-family homes and some student housing, as well as frequent transport connections to Uppsala. The average price for a two-bedroom property in Fålhagen and Luthagen is about five million Swedish krona, while in Sunnersta it is about 3.5 million krona. An average rent in the city is around 8,000 krona month, while a small 15sqm room rental is about 3,000 to 4,000 krona a month.
Kingston, Ontario
Roughly equidistant from Montreal and Toronto on the shores of Lake Ontario, Kingston is home to prestigious Queen's University, founded in 1841, as well as the Royal Military College of Canada and St Lawrence College. Every September, about 25,000 students swell Kingston's population. Cultural institutions such as the Agnes Etherington Art Centre and festivals such as the Kingston WritersFest are well established, giving the city a cosmopolitan air. "Kingston has all the amenities of a large city, but still retains that small-town feel," said Tim Barber, 2013 president of the Kingston & Area Real Estate Association. "We have an excellent job base, varied private and public sector employment opportunities and plenty of recreational activities."
Many of the wealthiest and most desirable areas are in the downtown core, such as Alwington, one of Kingston's oldest neighbourhoods with many 19th-century houses built out of the limestone that the city is known for. Homes here are within walking distance to Queen's and the central business district. Just across the Cataraqui River, the districts that make up Kingston East are popular with military families employed at the Canadian Forces Base Kingston for their easy access to downtown. The areas in Kingston West, west of downtown, such as lakefront Fairway Hills and Reddendale, have many different types of housing stock. The average house price in a downtown area is approximately $465,000 Canadian dollars, while in Kingston East it is around C$330,000. The average house price in Kingston West ranges from approximately C$300,000 to C$320,000.
Due to the number of students entering every year, Kingston has one of the lowest rental vacancy rates in Ontario, which keeps rents high. A three-bedroom flat in the city centre costs C$1,550 a month, while outside the centre it is C$1,400 a month.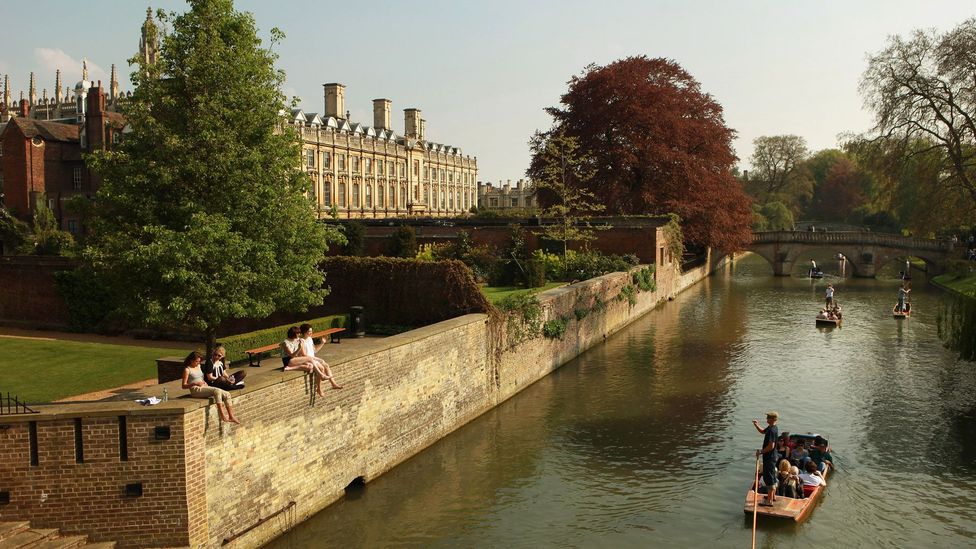 The River Cam in front of the colleges of Cambridge University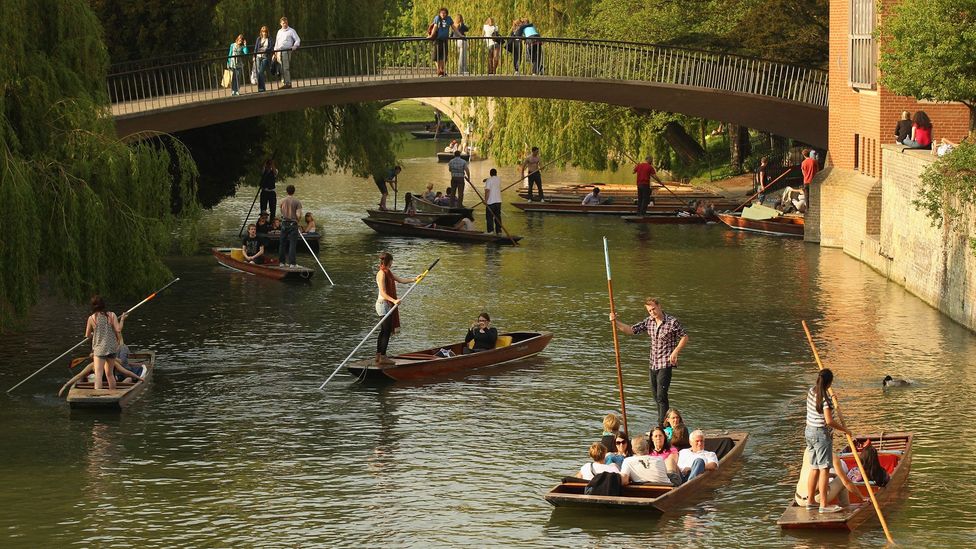 Punting along the River Cam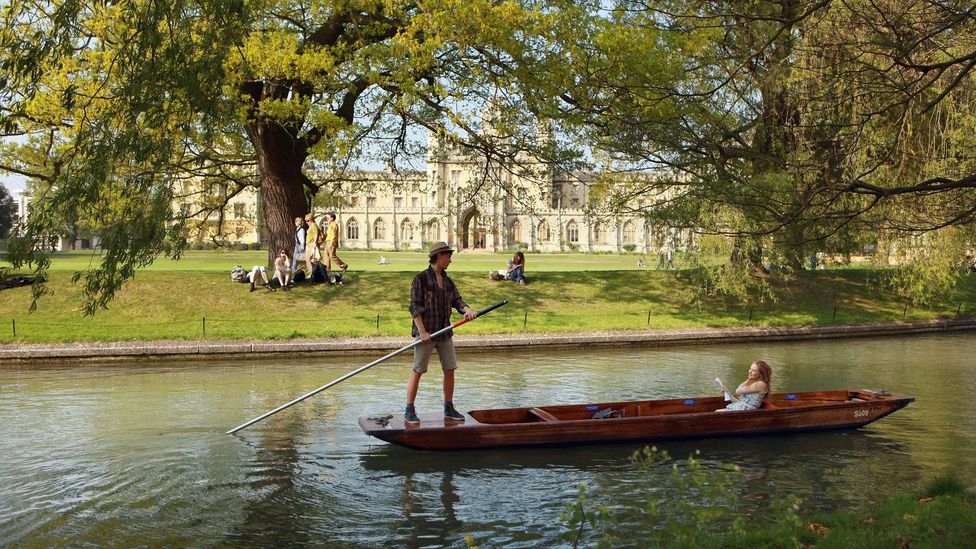 Punting along the River Cam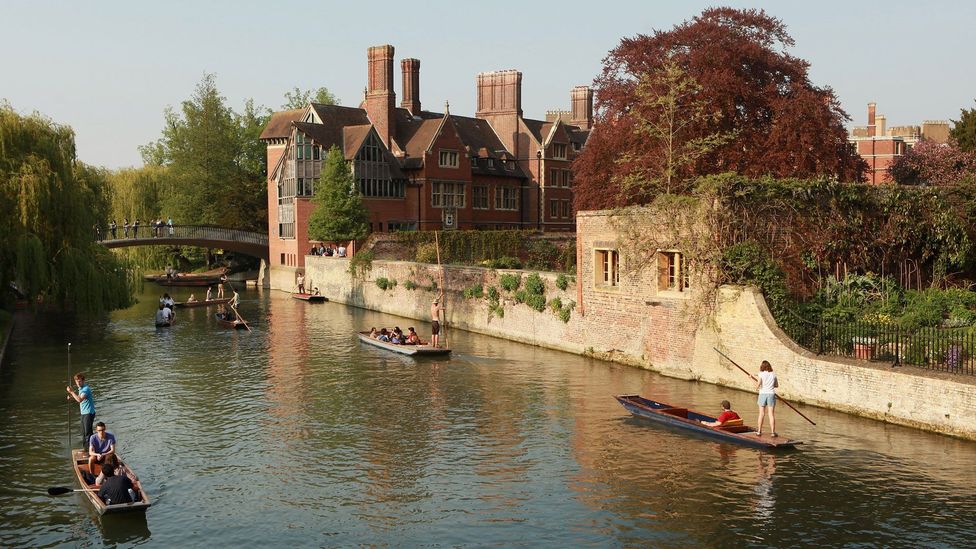 Punting along the River Cam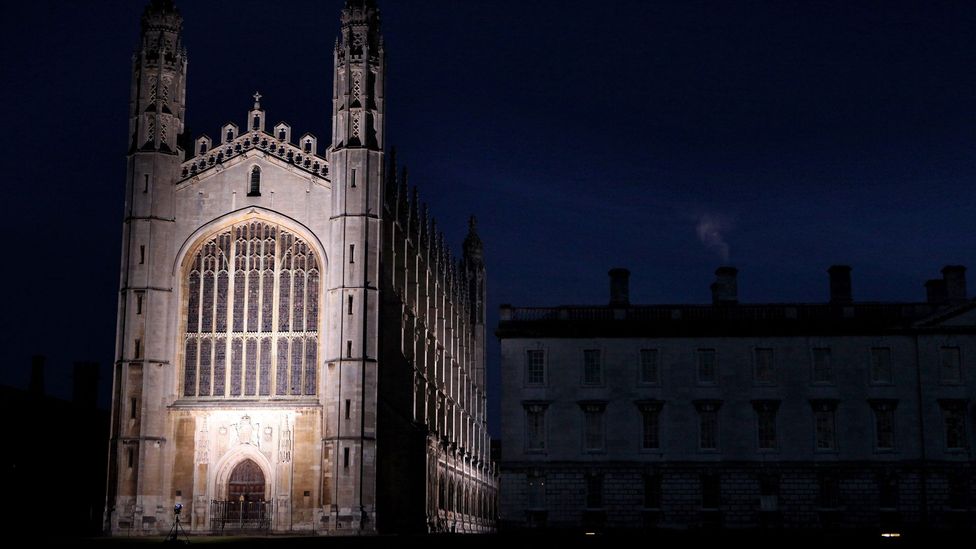 King's College Chapel in Cambridge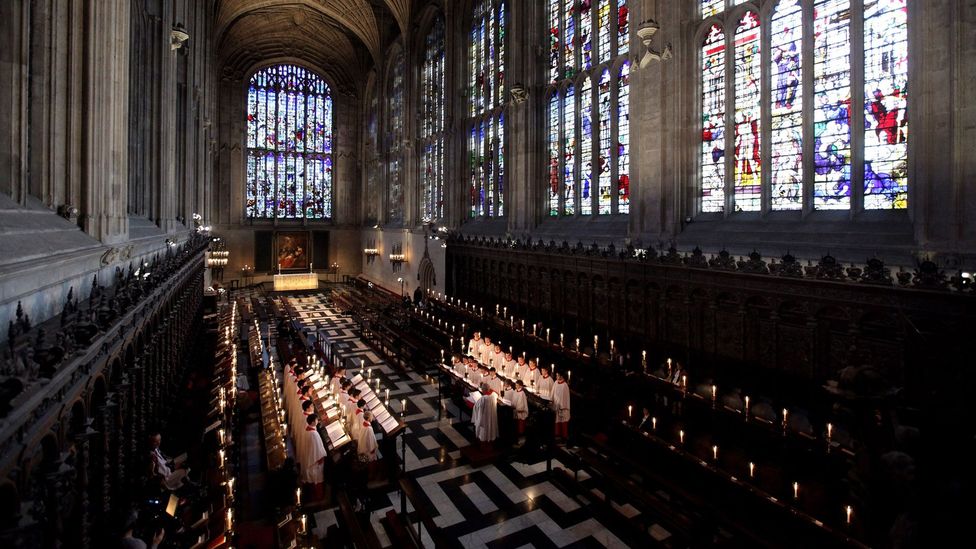 The Choir of King's College Cambridge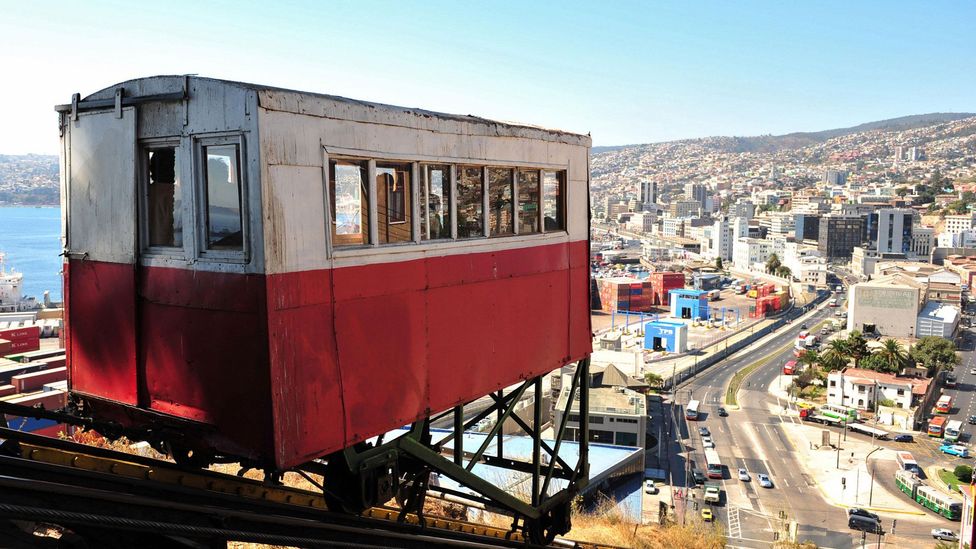 The funicular elevator at Artillery Hill in Valparaiso
(Martin Bernetti/AFP/Getty)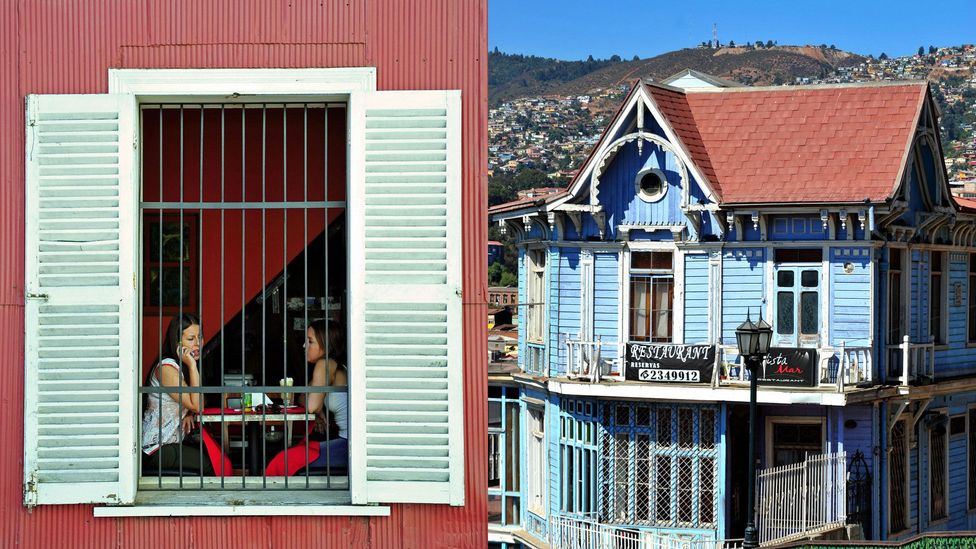 Life in Valparaiso, Chile
(Martin Bernetti/AFP/Getty)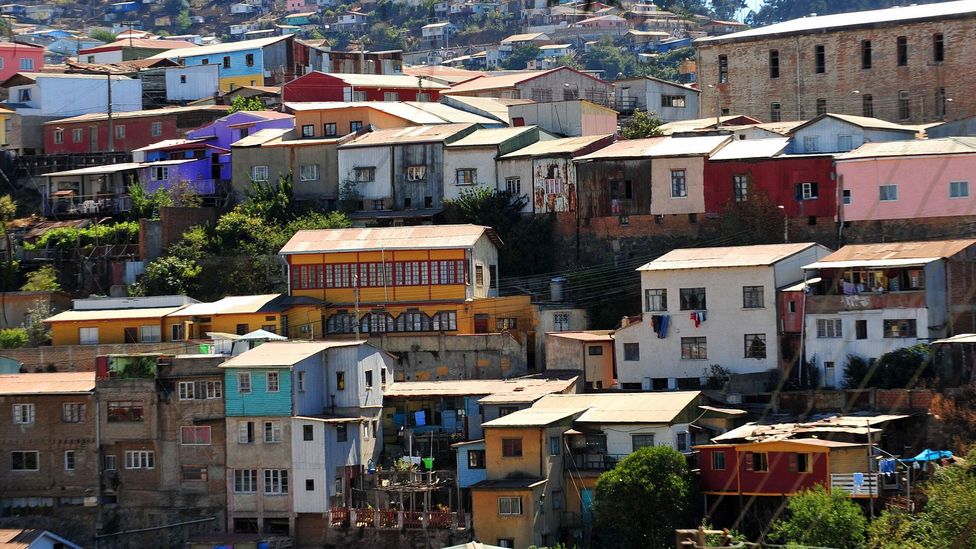 View of Valparaiso
(Martin Bernetti/AFP/Getty)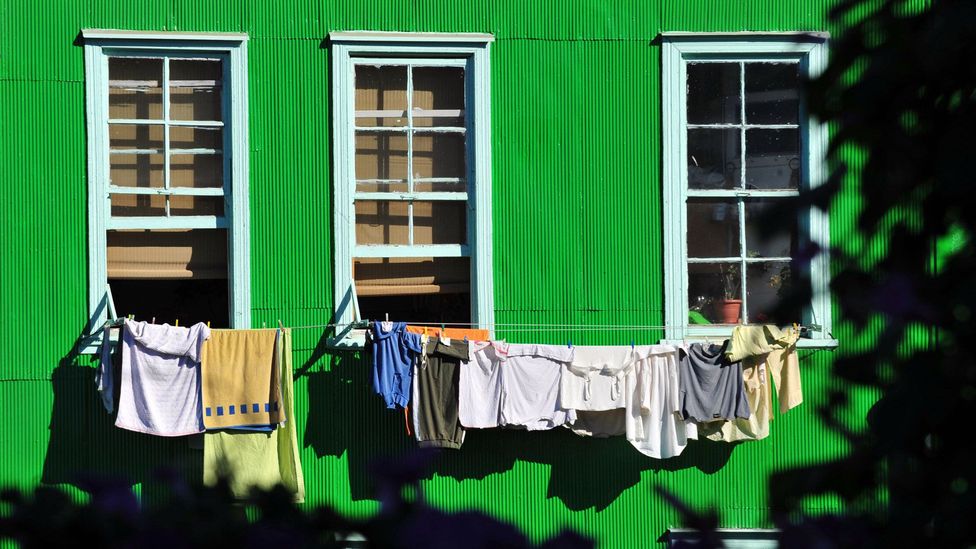 A typical house in Valparaiso
(Martin Bernetti/AFP/Getty)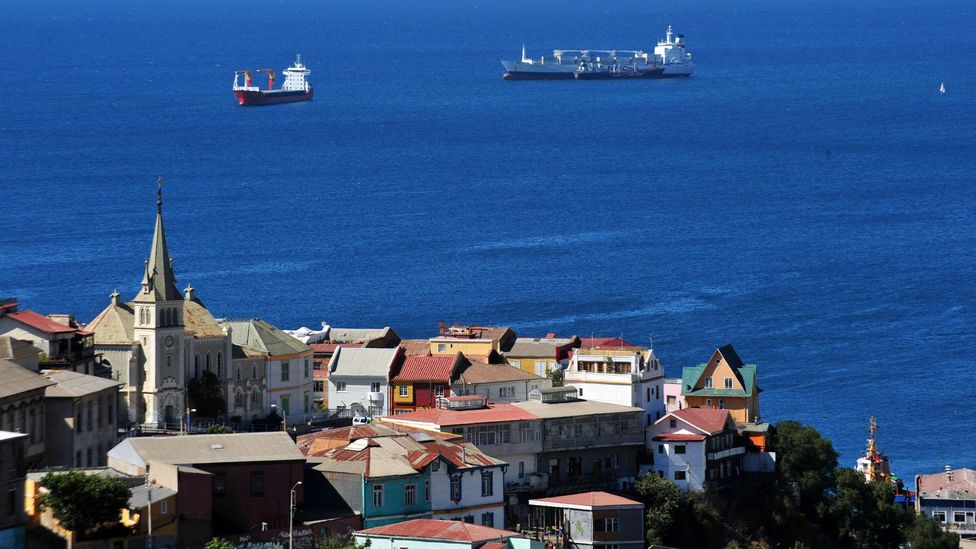 Cargo ships in Valparaiso Bay
(Martin Bernetti/AFP/Getty)
View of a Valparaiso beach
(Martin Bernetti/AFP/Getty)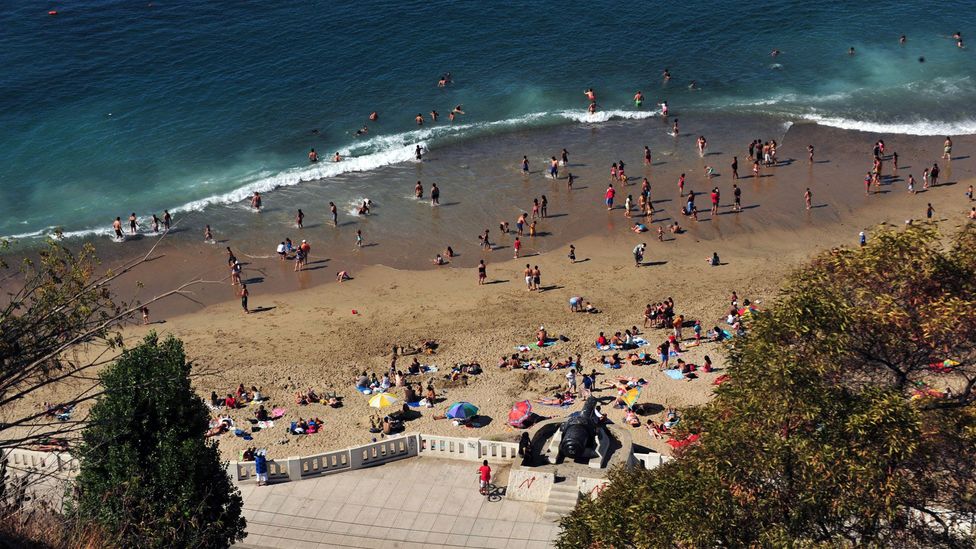 View of a Valparaiso beach
(Martin Bernetti/AFP/Getty)
Bucky Badger, mascot of the Wisconsin Badgers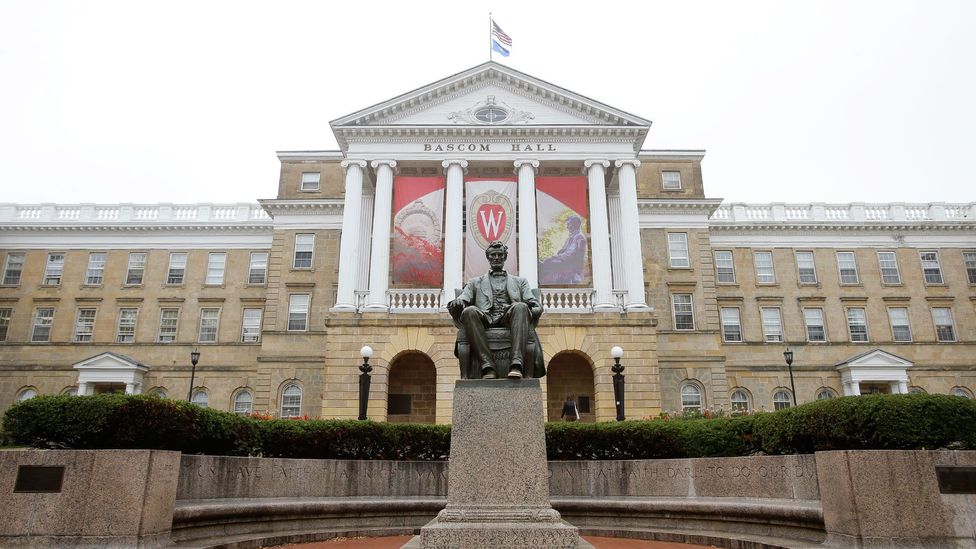 Bascom Hall at the University of Wisconsin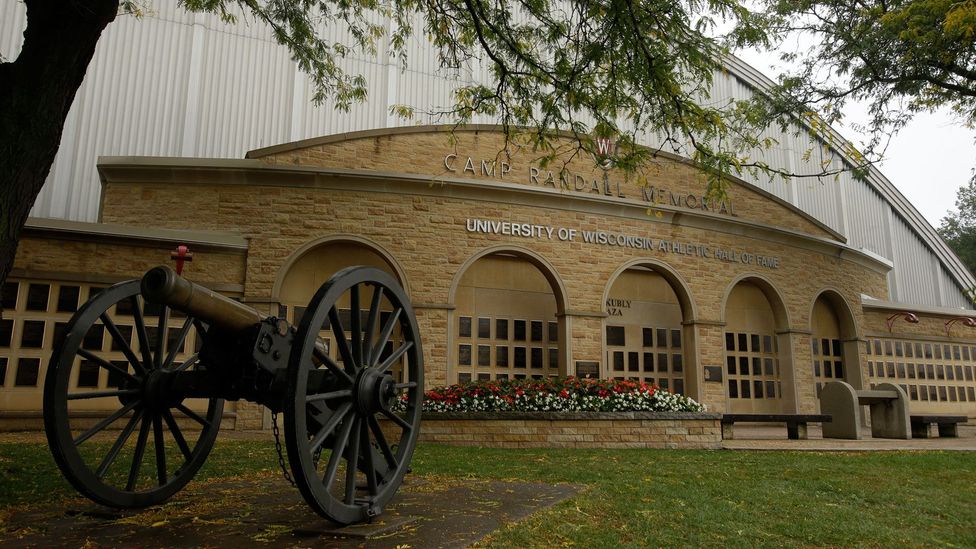 The Camp Randall Sports Center at the University of Wisconsin
The Agricultural Hall at the University of Wisconsin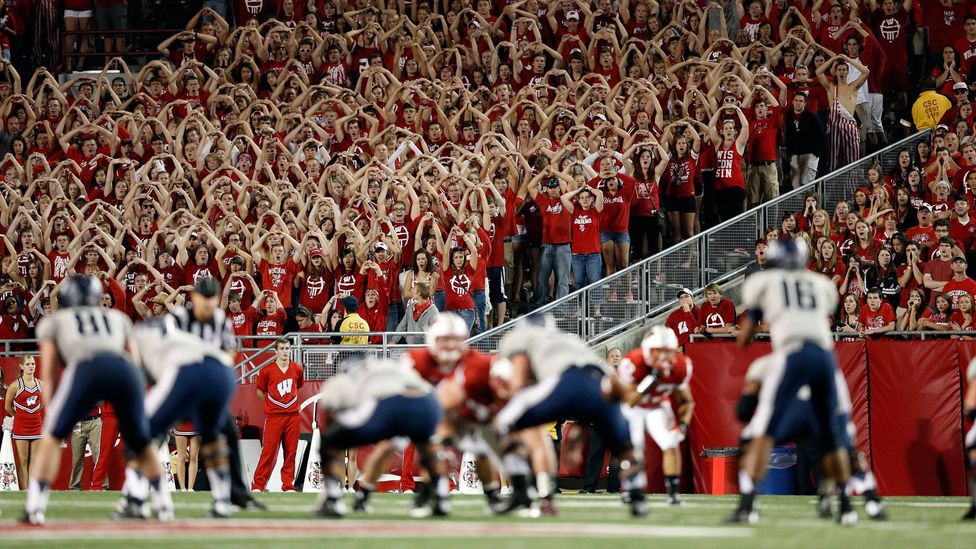 The Wisconsin Badgers play the Utah State Aggies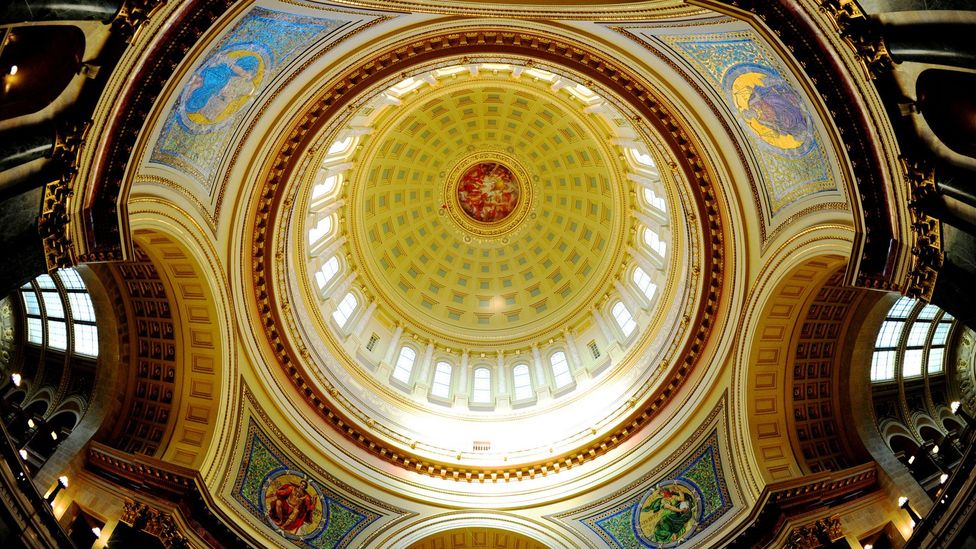 The rotunda of the Wisconsin State Capitol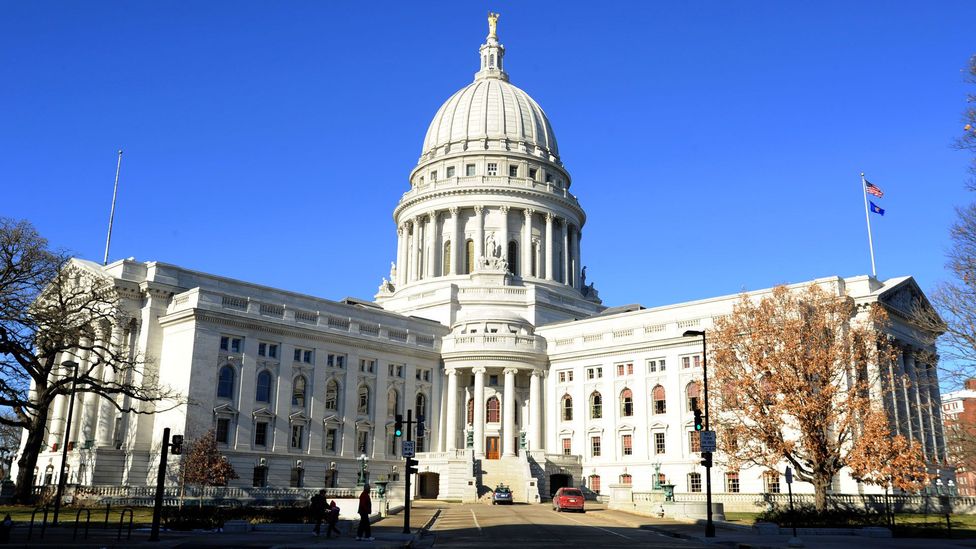 The Wisconsin State Capitol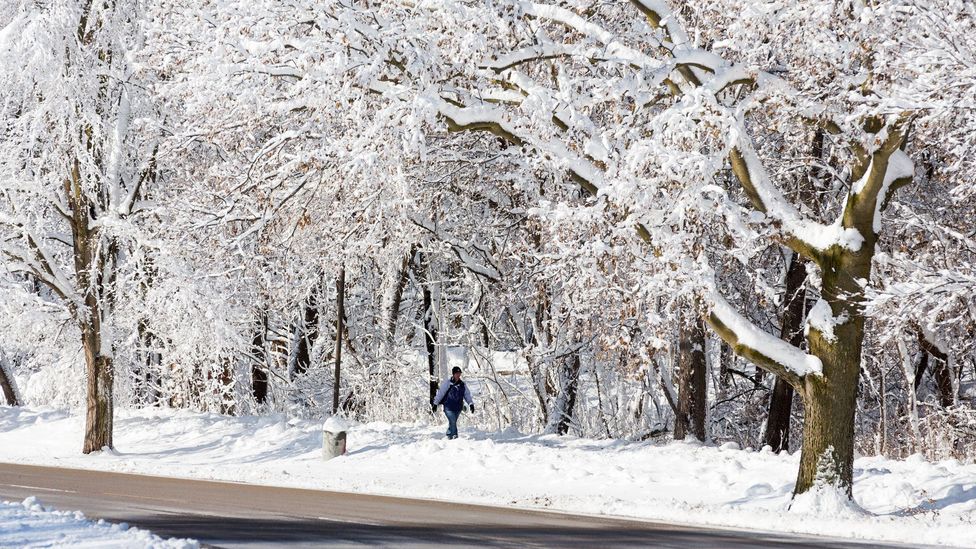 The University of Wisconsin after a record snow fall