Italy's capital of fashion and finance is one of the country's most multicultural and diverse cities, with a stimulating rhythm that never gets too stressful.
I
Italy's capital of fashion and finance, Milan is the place where business gets done – and everyone looks incredibly good while doing it. The city's rich history and classical architecture are a counterpoint to the modern pace of life and the rising towers designed by 21st-century starchitects. It is also one of the most multicultural and diverse cities in Italy, with banking, industrial and design sectors that draw employees from around the world.
What is it known for?
From the twice-annual Fashion Week to April's annual Salone del Mobile (Furniture Fair), Milan is where you will find cutting-edge fashion, furniture and industrial design. Prada, Valentino, Gucci: all the great Italian couture houses have multiple shops lining the elegant streets of the Quadrilatero d'Oro (Golden Quad) and in the Neo-Classical, glass-domed Galleria Vittorio Emanuele II. "Even though Milan isn't the most beautiful of Italian cities, there's a lot to love." said Sara Schifano, a native Milanese arts writer. "You get to live and work at a stimulating rhythm, although it never becomes too stressful. And the city transforms itself during fashion and design weeks, but quickly goes back to its pace when they're over."
That pace might already be considered faster than the rest of the country, since Milan is home to the Borsa Italiana, Italy's stock market, its banking and publishing sectors, and two of international football's top teams: AC Milan and Inter. The city will host the sustainability- and food-themed Expo 2015 in Rho Pero, a former industrial area northwest of the city, adjacent to a high-speed rail link.
Even with towers designed by architects Zaha Hadid and Cesar Pelli, the white Gothic spires of the Duomo still dominate the heart of the city, and landmarks like the Teatro alla Scala and Leonardo da Vinci's fresco masterpiece, The Last Supper, are the foundation of the city's deep cultural heritage.
Where do you want to live?
Milan's neighbourhoods are arranged in a circle around the Duomo, and a number formerly industrial districts have been transformed by development projects. The wealthy Brera district, just north of the Duomo within the old medieval walls, has many stores, restaurants and luxury apartments. Further north, diverse Porta Venezia is a mixed district popular with old Milanese, young professionals, students and families. The rapidly growing Fiera neighbourhood northwest of the city centre is the home of CityLife, a new mixed-use project built on the former city fairgrounds with residences designed by Zara Hadid and Daniel Libeskind. "Fiera in general is a residential area popular for its schools, metro, shopping and parks," explained Roberto Magaglio, managing director of Engel & Völkers Milano.
To the north of the Duomo, the new business district and high rises of Porta Nuova, a former industrial district, have bolstered residential areas like Isola, which attracts young families and creative types for its strong sense of community.
To the southwest of the Duomo, the Navigli district is known for its buzzy nightlife and its canals, some of which were improved by Leonardo da Vinci in the late 1400s. "I grew up in the southwest area of the city, so I'm particularly in love with the Navigli area," Schifano said. "It's very close to the city centre and new bars, restaurants and shops are always opening here."
Side trips
The Italian Lake District is just 45 minutes north of Milan by train, so strolling around Lake Como or Lake Garda is an easy day trip for the Milanese. In the summer, many residents head to holiday homes and resorts along the Ligurian coast about 125km to the south, while in winter, locals flock to ski resorts in Valle d'Aosta, about 175km northwest of the city.
High-speed rail links Milan to other major Italian cities; it takes one hour and 40 minutes to reach Florence and just under three hours to get to Rome. The largest of Milan's three airports, Malpensa Airport, has flights to European and international destinations. A flight to London is less than two hours, as is Catania in Sicily; New York is more than eight hours away. "Milan is in a great location, it's as easy to go for a weekend in Sicily as it is to London or Paris," Schifano said.
Practical info
The number of property transactions in 2013 were still nearly half of what they were in 2007 before the global recession. Recently, property prices have fallen slightly and are predicted to continue to fall in 2014. Italy's economic outlook and fiscal austerity is affecting the overall housing market in Milan. However, foreign investors are beginning to put money into commercial and residential developments before the upcoming Expo 2015. 
"Most of the properties available in Milan are flats," Magaglio said. "Some villas and townhouses are available in areas like Fiera." In many of the  city districts, a two-bedroom flat sells for around 500,000 euros, while in Brera, a similar property can cost more than one million euros. Two-bedroom flats rent for between 2,000 and 2,500 euros a month across the city.
Further information
Via Montenapoleone: shopping guide, store directory and fashion news
Milan Daily Photo: photography blog of sights and scenes around the city
The American: English-language monthly magazine covering news and lifestyle around Milan, Rome and Italy
Correction: A previous version of this article incorrectly stated the location of Porta Nuova. This has been fixed.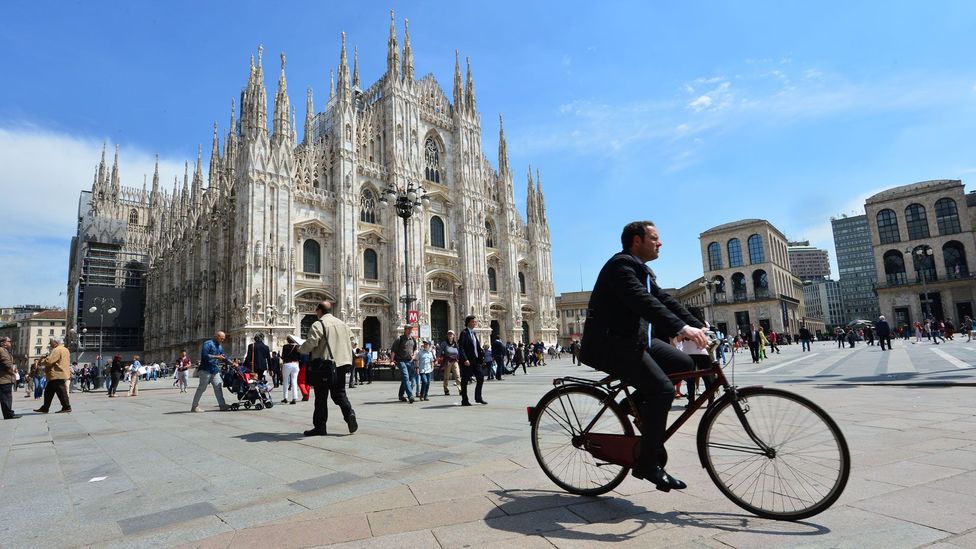 A cyclist rides through Milan's piazza del Duomo
(Giuseppe Cacace/AFP/Getty)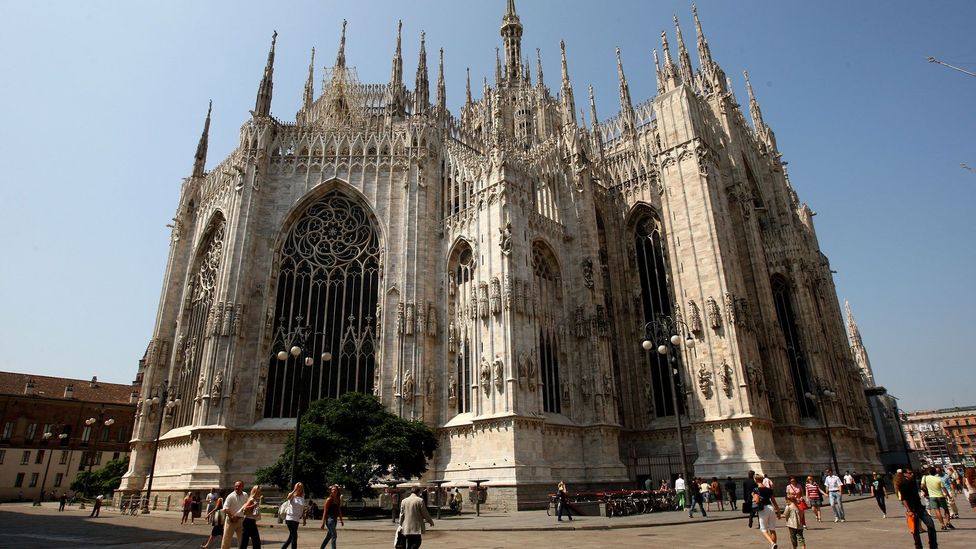 The back of the Duomo, Milan
(Vittorio Zunino Celotto/Getty)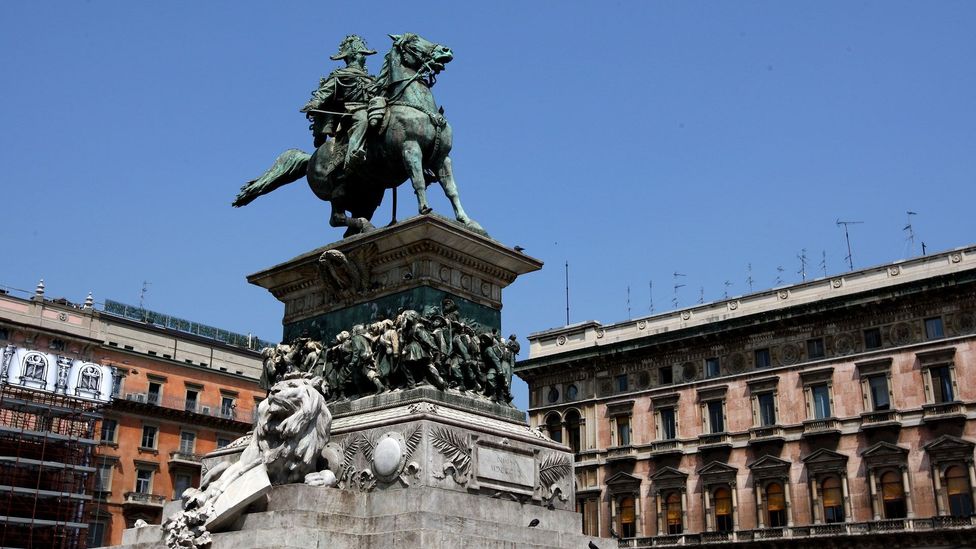 A statue of Vittorio Emanuele in the piazza del Duomo, Milan
(Vittorio Zunino Celotto/Getty)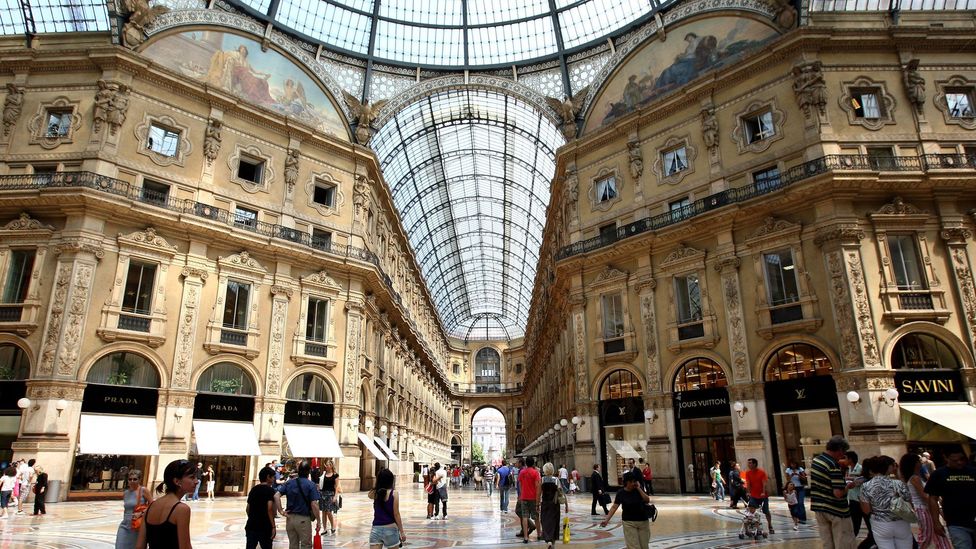 Galleria Vittorio Emanuele II, Milan, Italy
(Vittorio Zunino Celotto/Getty)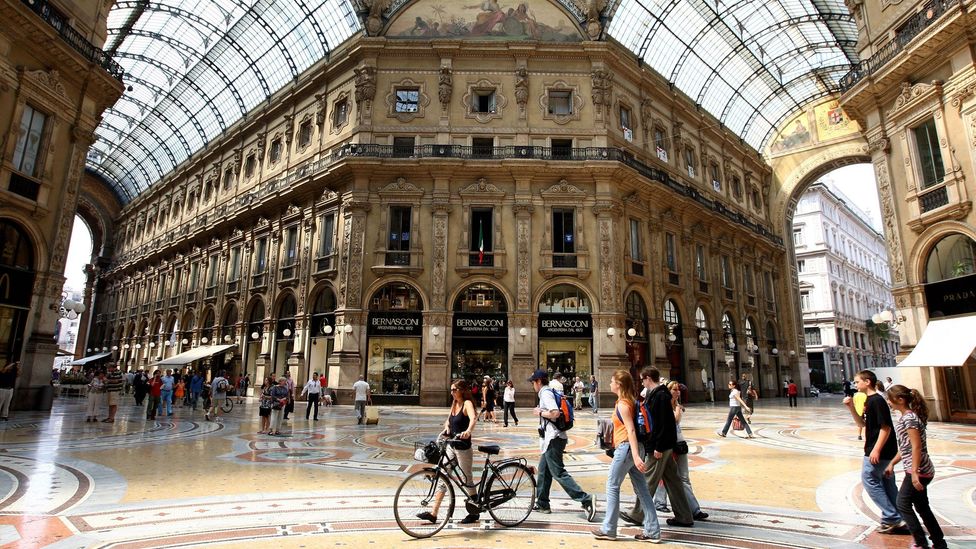 Galleria Vittorio Emanuele II, Milan, Italy
(Vittorio Zunino Celotto/Getty)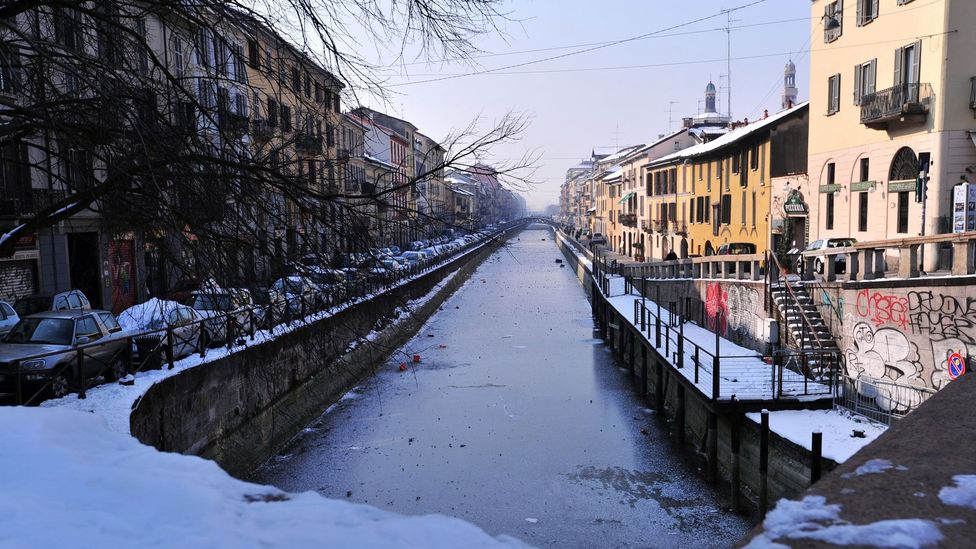 A canal in the Navigli district, Milan
(Giuseppe Cacace/AFP/Getty)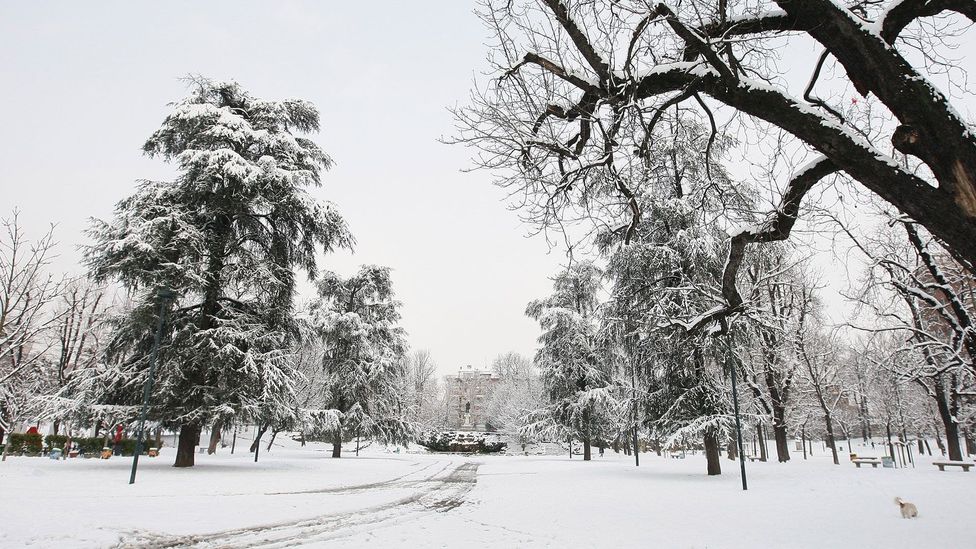 The Porta Venezia district, Milan
(Vittorio Zunino Celotto/Getty)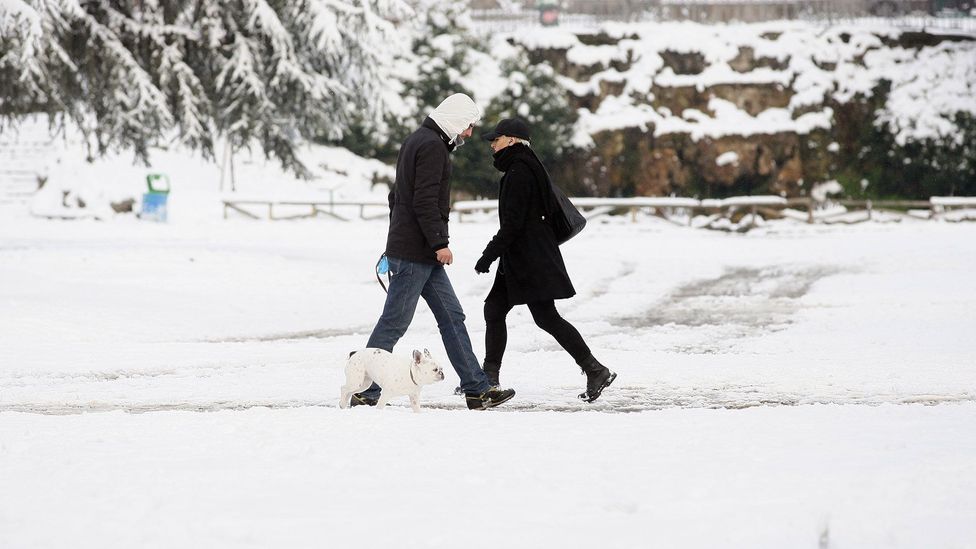 The Porta Venezia district, Milan
(Vittorio Zunino Celotto/Getty)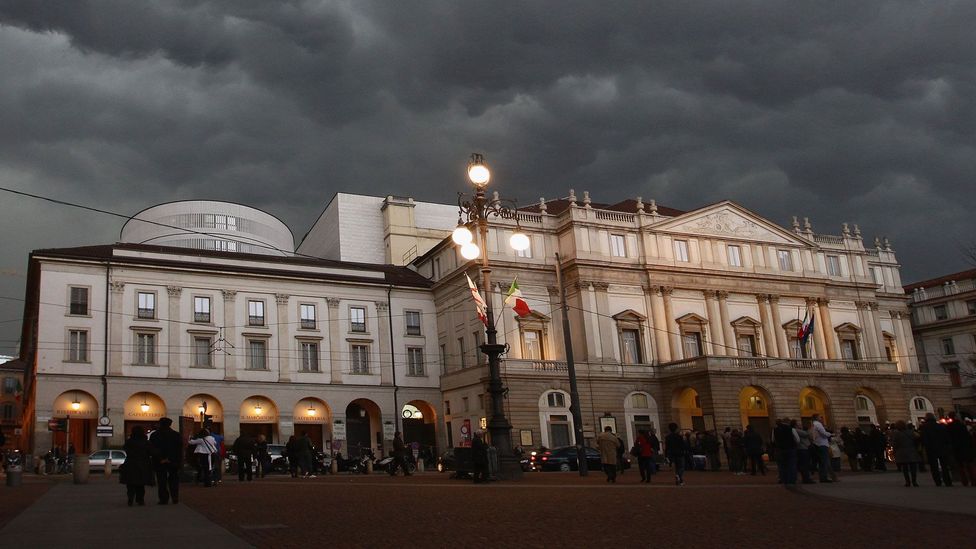 Teatro alla Scala, Milan
(Vittorio Zunino Celotto/Getty)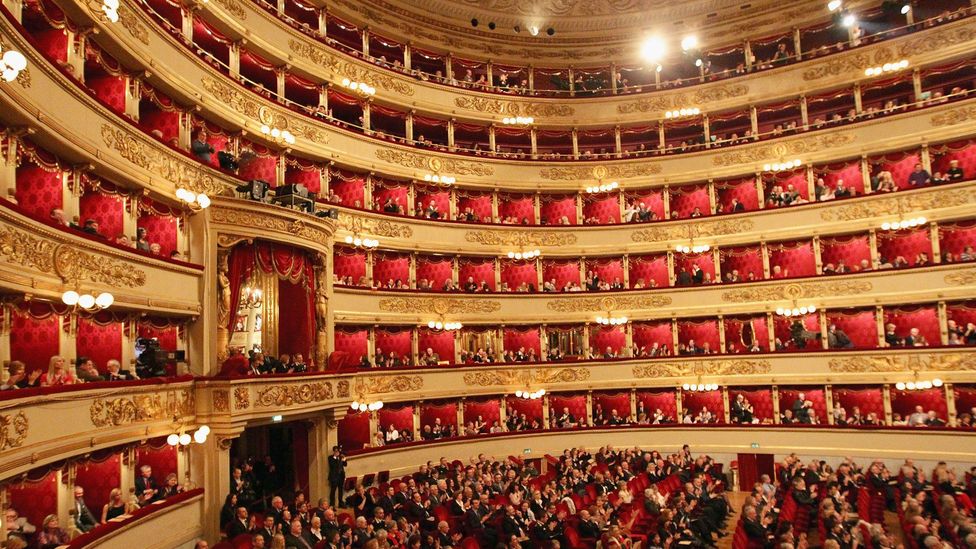 Teatro alla Scala, Milan
(Vittorio Zunino Celotto/Getty)