Dreadlocked and bare-chested, local legend Pa Teuruaa has been guiding hikers across Rarotonga for almost 30 years, showing visitors another side to the paradisiacal Cook Islands.
P
Pa Teuruaa didn't look like a typical hiking companion. Dressed in a loincloth with blond dreadlocks down to his shoulder blades, he walked barefoot and bare-chested through the thick jungle as we explored the island's interior of tangled forest and fang-like peaks.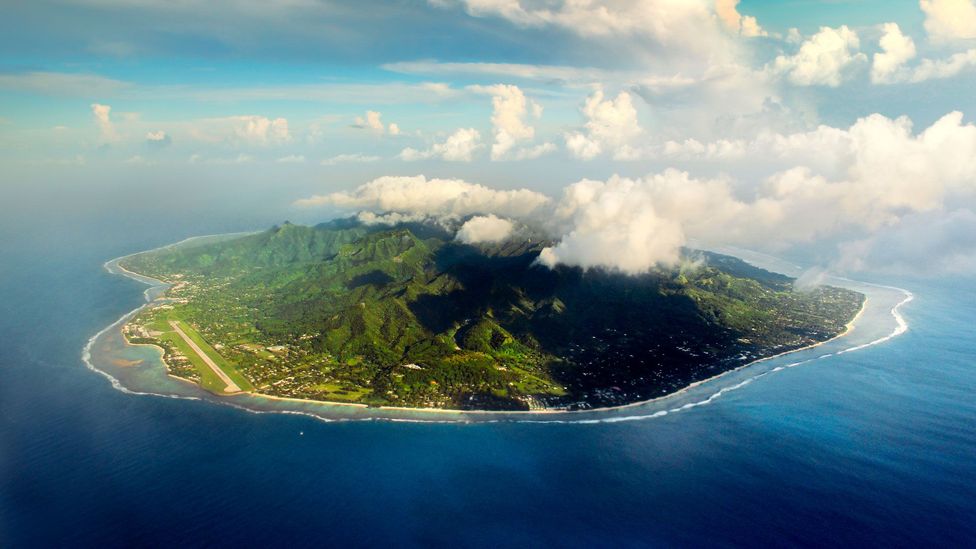 We were traversing Rarotonga, the largest and most populous of the Cook Islands, an archipelago in the middle of the Pacific Ocean. Visitors typically come to this Polynesian paradise to laze and play among its beaches and reefs, but Teuruaa's – known to virtually everyone on the island as just Pa – half-day Cross Island Trek provides a rare chance to explore the island's inner heart.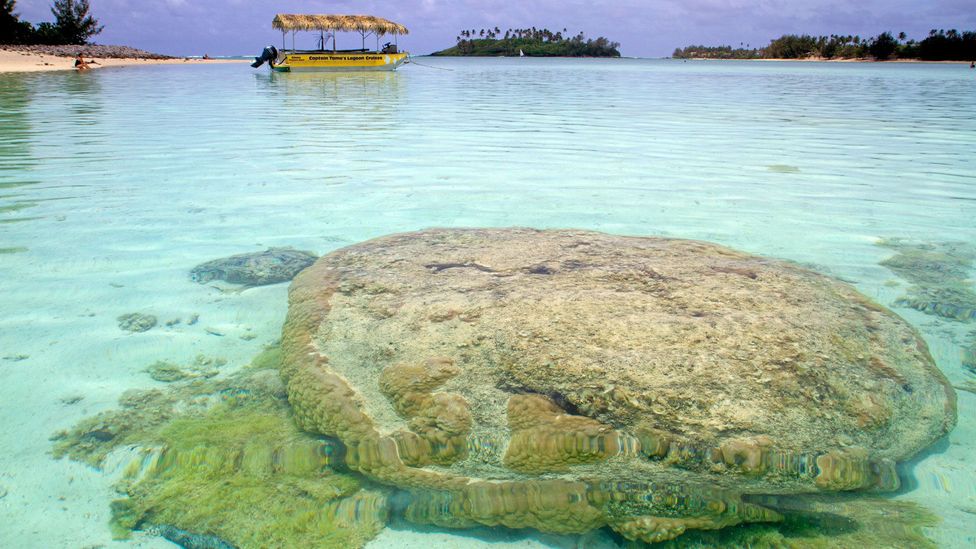 Muri Lagoon, Rarotonga. (Andrew Bain)
A former champion swimmer and surf lifesaver, Pa has been guiding hikers across Rarotonga for almost 30 years.
"The first time I did this trek was 10 May 1985, and as of today I've trekked it 4,388 times," Pa told our group as we gathered near the island's north coast. It's that longevity that saw him honoured with the Outstanding Contribution to Tourism prize at the 2013 Cook Islands Tourism Awards. The most astounding of the numbers, however, is Pa's age. Though he won't reveal the exact figure, he's in his 70s – and still makes this steep and humid crossing three times a week, walking with the ease and strength of someone half his age.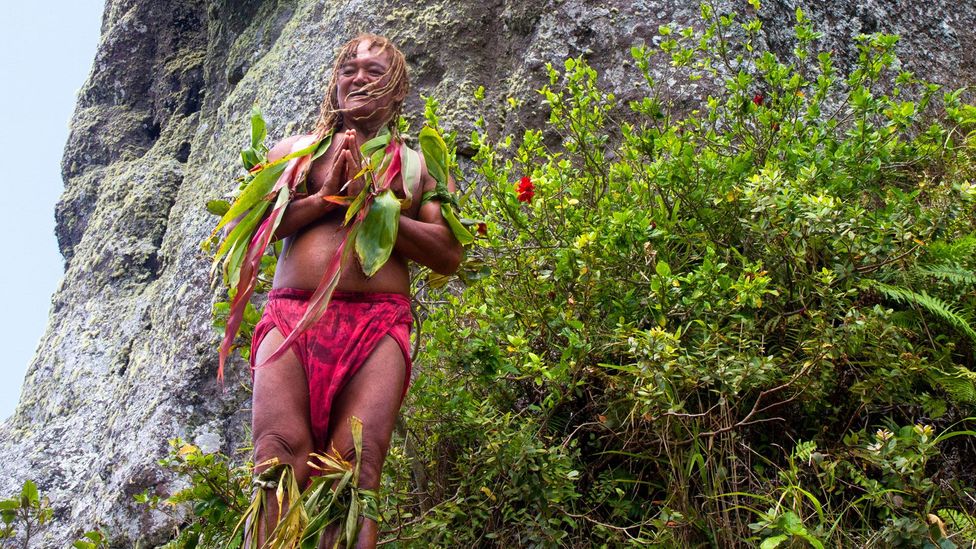 Tour guide Pa Teuruaa. (Andrew Bain)
Born and raised on Rarotonga, Pa moved 3,000km to Auckland when he was 15, following a common path among islanders who head to New Zealand for greater opportunities (all Cook Islanders are also New Zealand citizens). Here he won surf ski competitions and marathon swim races, working for a time as a surf lifesaver on Auckland's wild Piha Beach. In 1985, he swam solo between the South Pacific islands of Moorea and Tahiti – a 22km ocean crossing. A scar on his arm tells of a shark attack during that swim.
Returning to the Cook Islands in the early 1980s, today Pa's bare feet are very much on the ground.  As he guides hikers through the jungle, he brings a sense of reverence and respect to an island much affected by settlement, agriculture and tourism.
On the morning of our trek, Pa collected our group of eight walkers from various Rarotonga hotels. Circling the island's ring road, there were several unscheduled stops as he delivered natural remedies to the island's sick. Pa's family have been medicine men and women for many generations, and as a child he learned about natural remedies from his grandmother. Today he gathers ingredients from his garden and the jungle beyond, continuing the family's tradition of natural healing.
"I give life to life," he said, a philosophy that extended to the walk. At the start of the trail he poured out his water bottle to revive a wilting plant. It was clear that this would be no ordinary morning.
The trek began along a grassy track lined with taro plants. Watercress covered the surface of a dam, and chickens scratched at the trail's edge. Slowly the cultivation yielded to thickening rainforest as the trail climbed into the mountains, following a path originally used by islanders to get to the base of lofty Te Rua Manga, a sacred peak.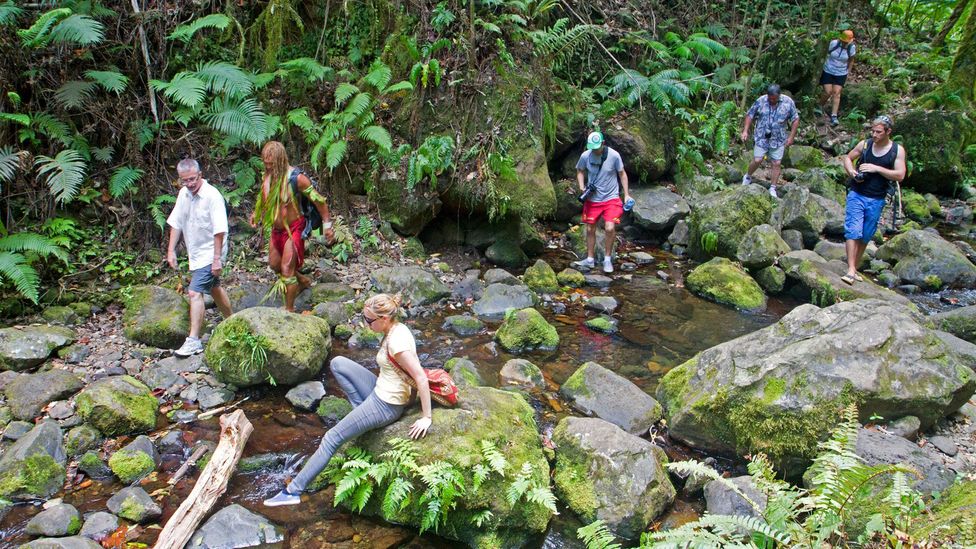 Tree roots groped across the track, providing both obstacles and rungs as the climb steepened along a sharp-tipped spur. Pa walked at the head of the group, striding along easily but never speaking.
"I only talk to one person when I hike, and that's God," he said. "I tell everybody, 'if you want to talk, talk to God, don't talk to Pa'."
The silence ended atop the ridgeline as hikers paused to recover their breath and Pa pulled out containers of fresh tropical fruit. Up here, with views along the knife-sharp ridge, his stories were plentiful. Sitting beside a coconut palm that looked incongruous among the cloud forest, Pa explained that he planted the tree in 2007 to celebrate the birthday of a hiker in one of his groups – she'd turned 96 that day.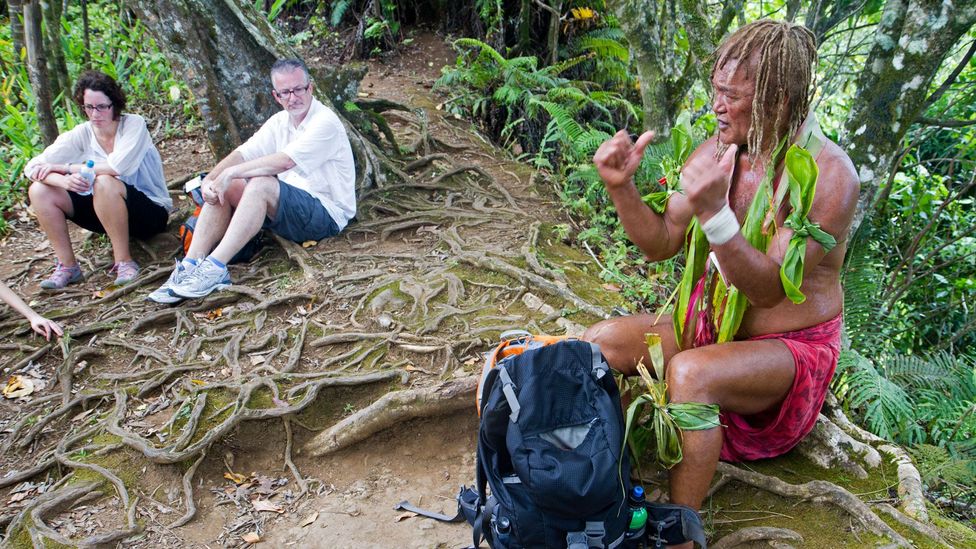 There was another story at the base of Te Rua Manga, reached along a short side track. Better known as the Needle, this towering, bullet-shaped rock is one of the dominant figures of the Rarotonga skyline. He explained that early islanders climbed this peak to worship, carving one side of the rock so that its profile resembled the face of a god. Centuries on, it has retained its spiritual significance: in 2002 the Dalai Lama declared it one of the world's eight remaining energy points after walking the Cross Island Trek with Pa.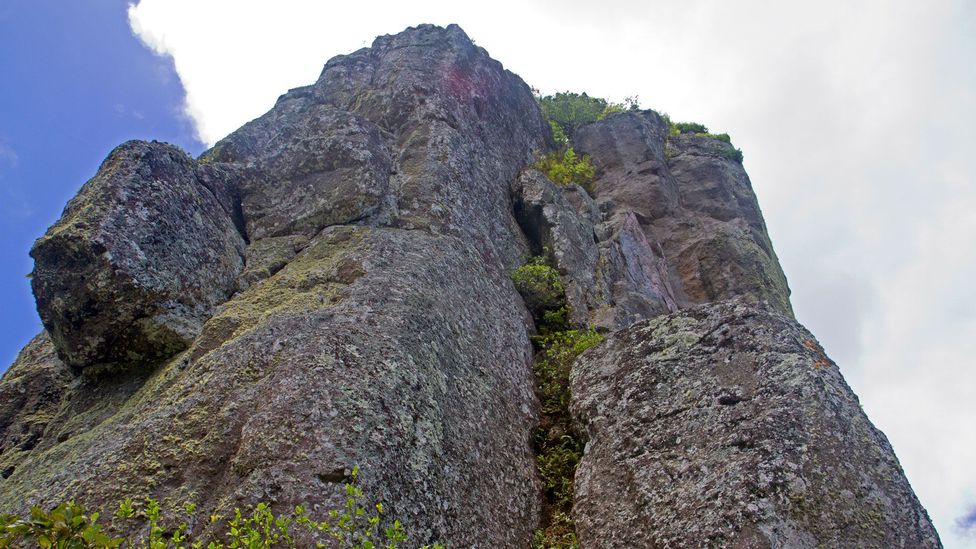 Te Rua Manga. (Andrew Bain)
From the base of Te Rua Manga, the view opened out even wider, peering through a valley to the beaches and reef that ring the island. Across the high slopes, lichen draped from tree branches, drawing water from the clouds that cling regularly to these mountains.
Back at the main trail, the descent began south, dipping steeply into rainforest-covered gullies and down to the walk's end at Wigmore's Waterfall, which tumbles down the cliff into a beautiful swimming spot. Silence descended across the slopes once again, broken only by the flow of water and the sound of footsteps, including the soft tread of Pa's bare feet.
"I walk with no shoes because I'm healing the Earth Mother," Pa said. "I was born without shoes and so I walk without shoes."
Practicalities
The most comfortable times to visit Rarotonga are before and after its December to March wet season.
Details about the Cross Island Trek can be found on Pa's website, while bookings can be made by emailing jillian@pasbungalows.co.ck, or through hotels in Rarotonga.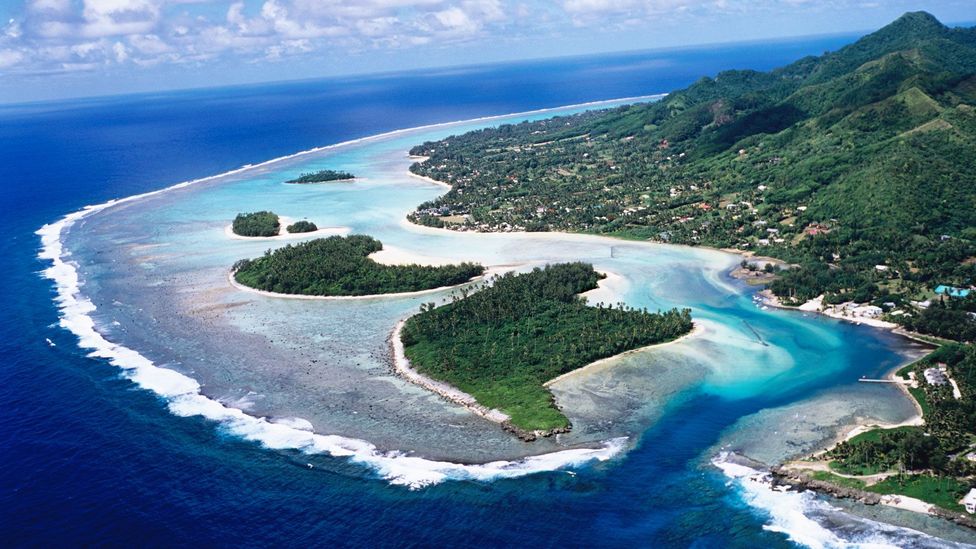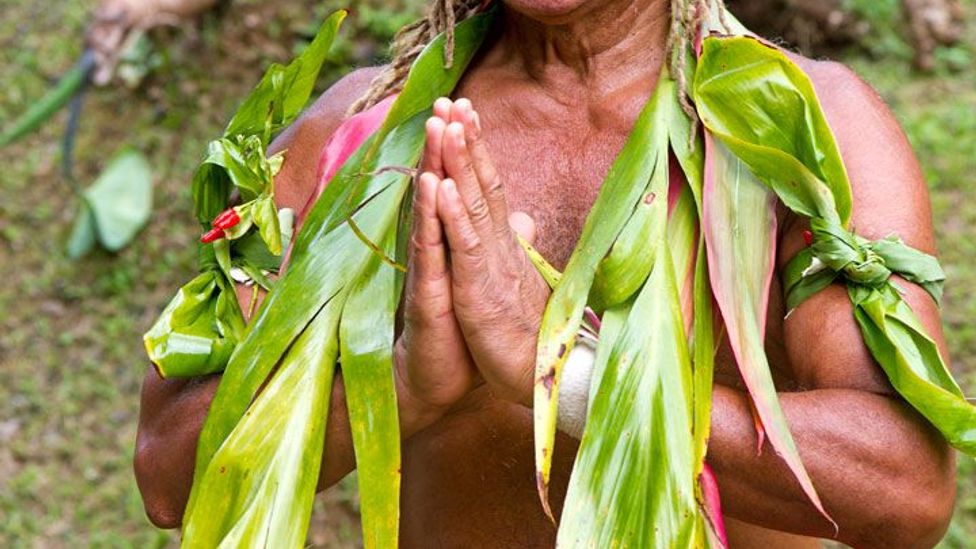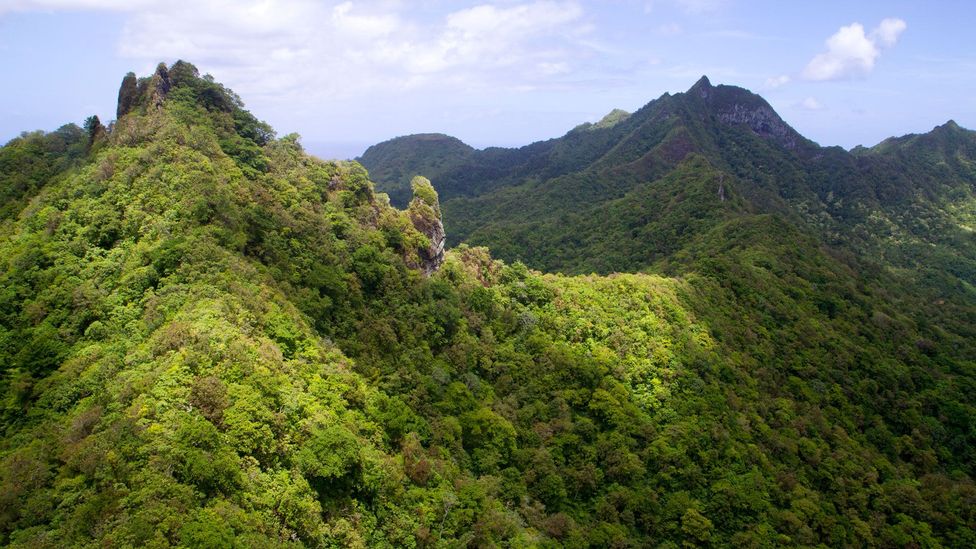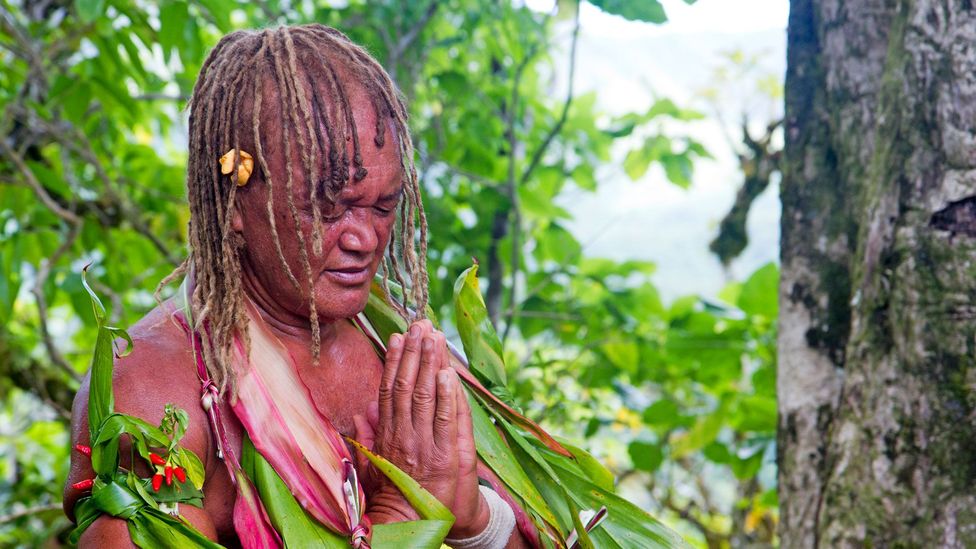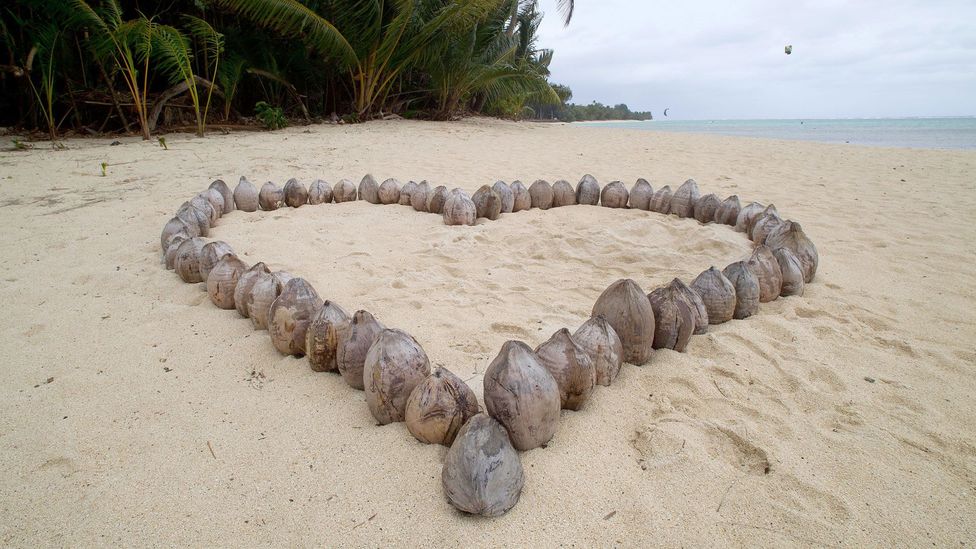 Muri, Rarotonga, Cook Islands
(Marty Melville/AFP/GettyImages)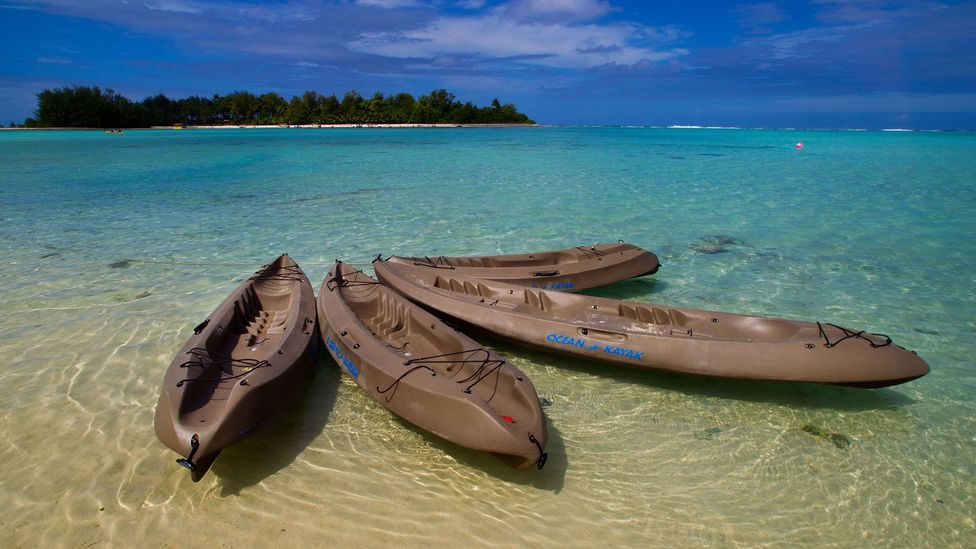 Muri beach Rarotonga Cook Islands
(Marty Melville/AFP/GettyImages)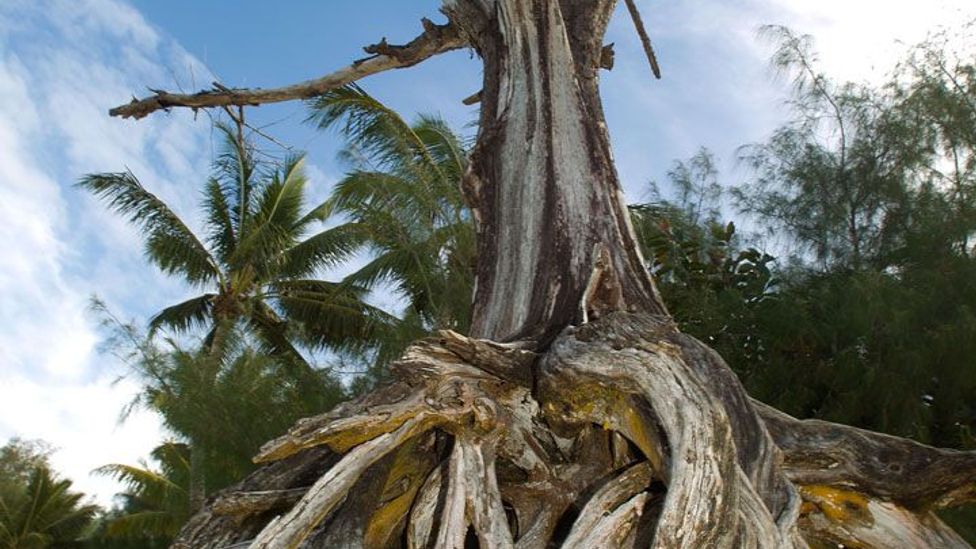 Rarotonga, Cook Islands, Muri beach
(Marty Melville/AFP/GettyImages)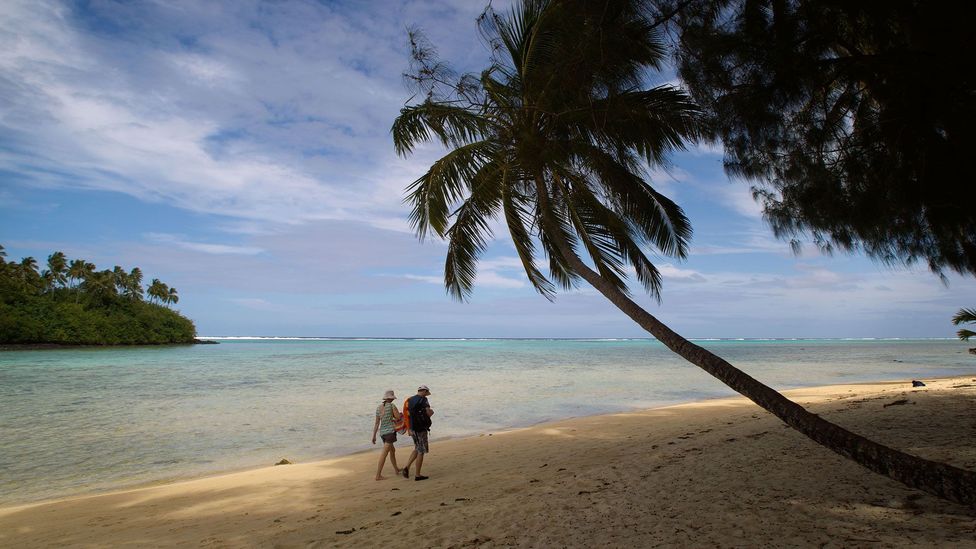 Muri beach Rarotonga Cook Islands
(Marty Melville/AFP/GettyImages)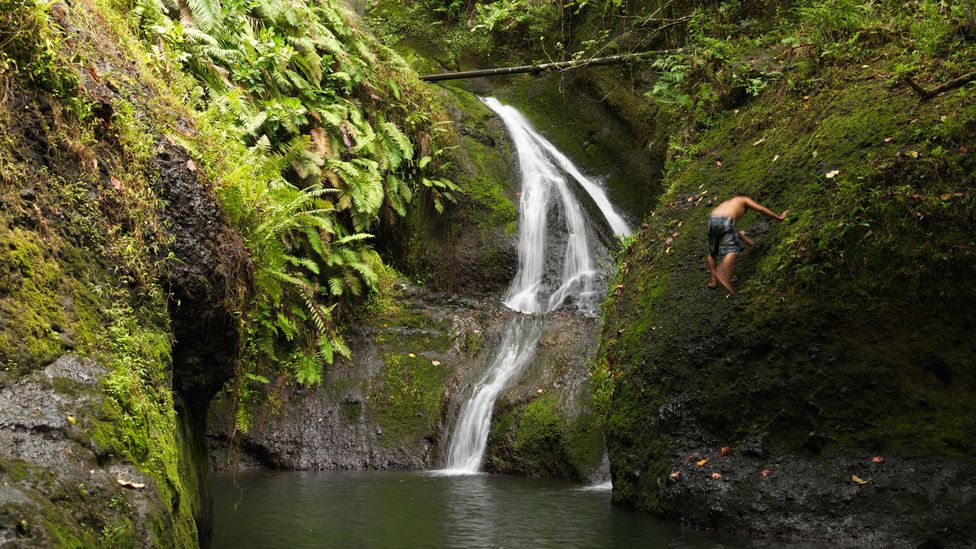 Wigmore's Waterfall Rarotonga Cook Islands
(Mlenny Photography/Getty)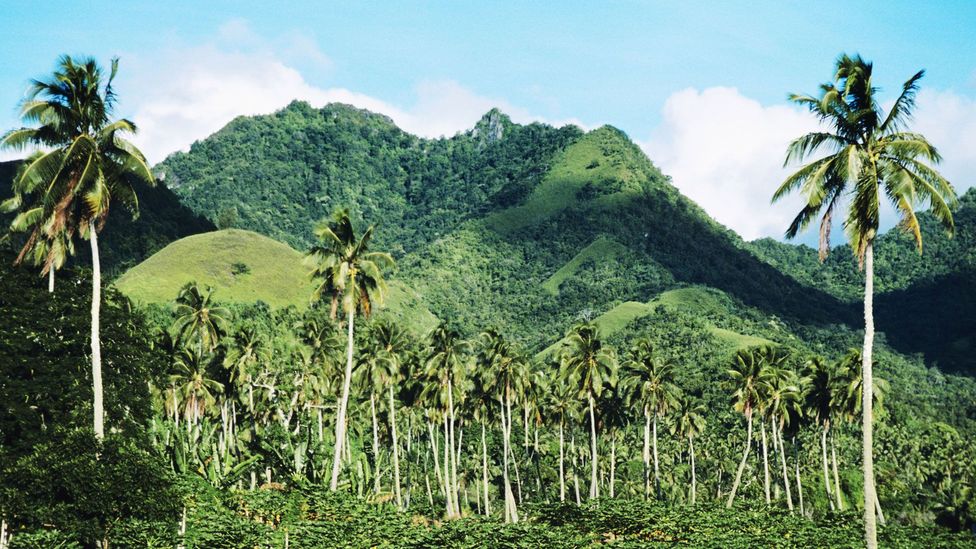 Rarotonga palm trees mountains Cook Islands