Traditionally associated with folk, Ireland is falling in love with swing – and travellers can compete, take classes or just join in down at the local pub.
W
We pushed through The Oval's doors, lifted aside a velvet curtain – and immediately smelled whiskey. Candles illuminated the back bar and dozens of bottles glinted in the dim light. Six musicians squeezed into a large corner booth at the entrance, their instruments close by and pints even closer. But no fiddles or flutes were in sight – this was no ordinary night of traditional Irish music.
The group burst into the 1928 jazz standard, Digga Digga Doo, a banjo, bassoon, trumpet and trombone playing alongside a tuba. A brunette with two braids sang, her voice a throaty, sexy sandpaper. My partner used the narrow space between the barroom and the next room to toss me into a swing out, the basic step of lindy hop. No Irish jigs could be seen.
The band had come for October's Cork Jazz Dance Exchange, one of the many opportunities in Ireland to experience Irish hospitality, see the country's verdant beauty – and dance to jazz until morning. As both a swing dance hobbyist and a traveller looking for a unique way to see Ireland, I had hit the jackpot.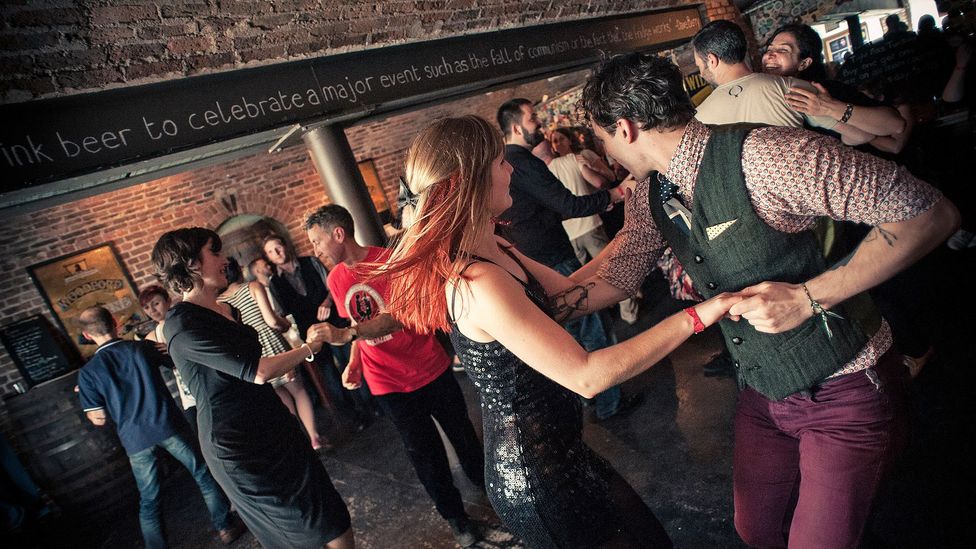 Lindy hoppers take the floor at the Cork Jazz Dance Exchange. (Andrew Miller)
Lindy hop, a style of partnered swing dancing that originated in New York City in the late 1920s, saw a worldwide renaissance in the 1990s, partly thanks to the advent of an updated breed of swing music, dubbed neo-swing. But it wasn't until the early 2000s that it began gaining traction on the Emerald Isle.
Today, five distinct swing scenes exist on the island: Cork, Kilkenny, Dublin, Galway and Belfast. Although each swing community developed differently, they all share the same enthusiastic welcome to newcomers. This spirit struck me immediately in Cork when a local dancer offered me a guest room after the Dance Exchange. The caveat? That we'd go dancing as often as possible. I've never paid a better rent.
By day, I toured the Cork City Gaol, surfed in Kinsale and explored the surrounding counties, taking advantage of Ireland's small size and navigable bus network. At night, we'd find a place to dance. Perhaps surprisingly, travellers can often find live jazz in pubs, generally for the cost of a Guinness.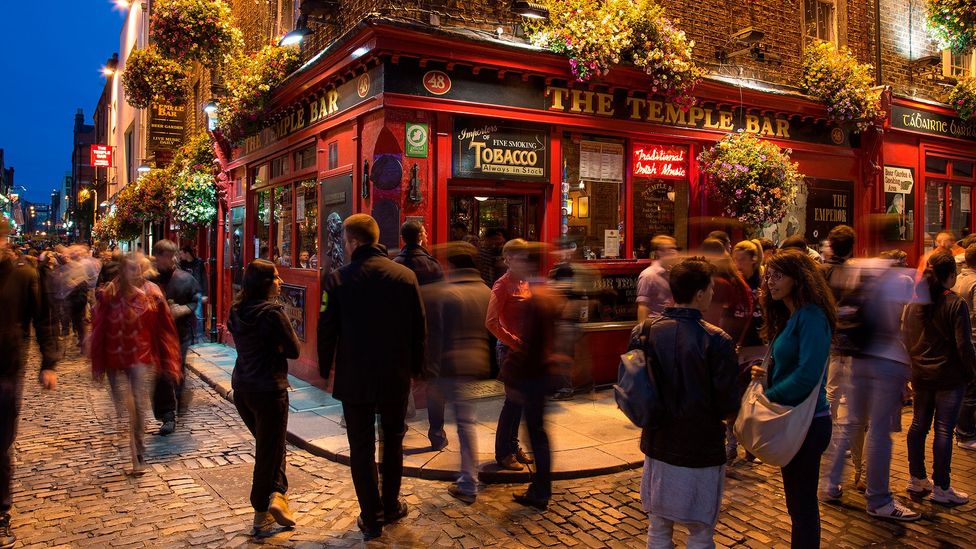 More of Ireland's pubs host folk music, and jazz. (Holger Leue/Getty)
Throughout the year, meanwhile, cities host workshops, classes and dance exchanges, combining both social dancing and sightseeing opportunities. Galway hosted its first exchange in August, and is home to the country's only Lindy Hop Championships (21 November). Dublin hosted its sixth exchange in September, and Cork now presents three annual shindigs – Lindy Express (February), The Mooche (June) and the Cork Jazz Dance Exchange (October). More than 150 students participated in the 2014 Mooche, the majority coming from outside Ireland. Two even flew from Australia.
Dancers and coordinators alike recognize that visitors also look for a bit of local culture. Sometimes traditional Irish dance classes are available, like Sean-nós (pronounced "shan-NOSS") at The Mooche, or céilí ("KAY-lee") at the Dublin Lindy Exchange. In true Irish fashion, The Mooche also offers a whiskey tasting.
More than 150 students participated in the 2014 Mooche. (Andrew Miller)
"I love the way [swing] brings people together," said Daragh Regan, managing director and co-founder of Lindy Vice, an Irish duo that arranges workshops. "It's easy to harness that good feeling and focus it outwards." At last year's Cork Jazz Dance Exchange, a single dance fundraised enough to run a school for Syrian refugee children in Lebanon for a month. This year, the organisers plan to unite Palestinian and Israeli dancers, "to get to know each other and meet members of the bigger community on neutral ground, where all comers are treated as valued guests," Regan said.
After Cork, I headed onward to Kilkenny, where Rory Vaughan runs Wednesday lessons at Left Bank, an 1870 bank turned trendy bar. Although I had only met him a week before in Cork, every evening we'd cook dinner, go to a pub, listen to live music or find a spot to dance, making more friends along the way.
Through Vaughan, I met Shane Hennessey, who hosted me in Dublin. And these warm receptions were far from unique. Marie-Eve Fleuchey, who moved to Cork from France, said swing became a way to settle into her new home. "I was welcomed like I always belonged there," she said. "I have now close friends and a few of us are travelling around the country and abroad for workshops."
Swing has also provided Belfast dancers a way to connect with the broader community. "There's just something about dancing that blurs perceived divisions either in age, nationality, or indeed religion," said Carolyn Timpany, a Belfast native. "Perhaps our politicians should take a few dance classes!"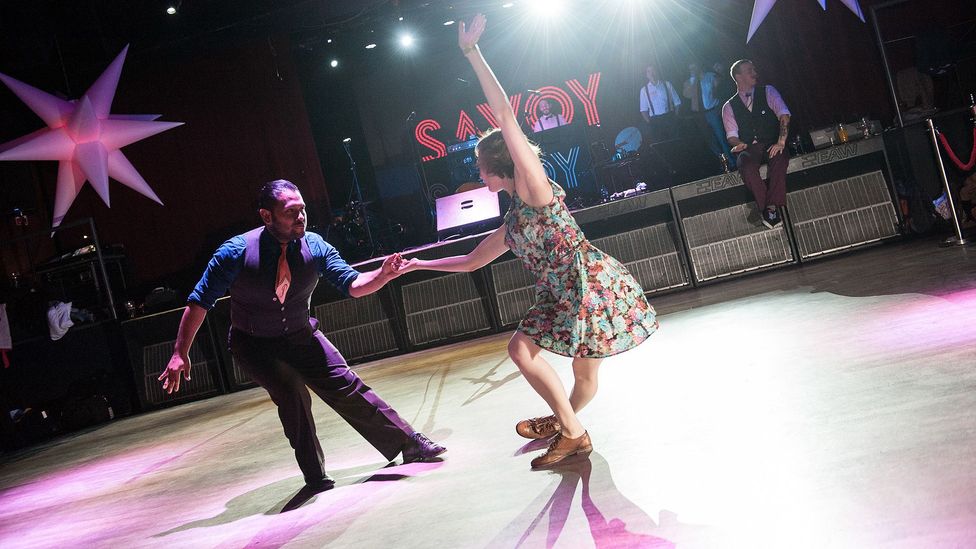 Dancing at The Mooche. (Andrew Miller)
Six weeks after that night at The Oval, familiar faces surrounded me on yet another dance floor. By then, I had danced through Kilkenny, Cork, Dublin and Galway, and Vaughan had convinced me to compete in Galway's Lindy Hop Championships. I was nervous. But as the first bars of Barney Kessell's Moten Swing played and the crowd started clapping to the beat, I looked around at the many dancers who had unquestioningly made me part of their lindy hop family. My butterflies flew away. I just danced.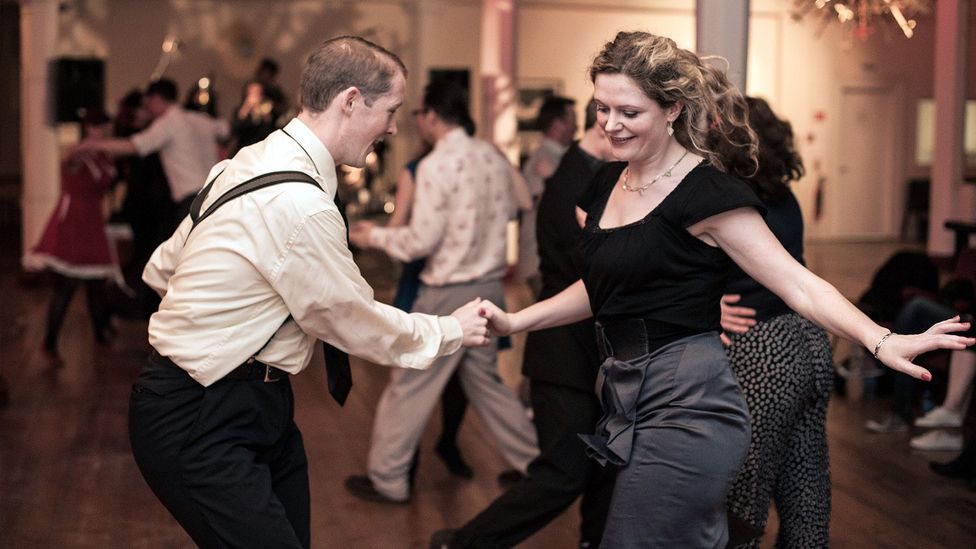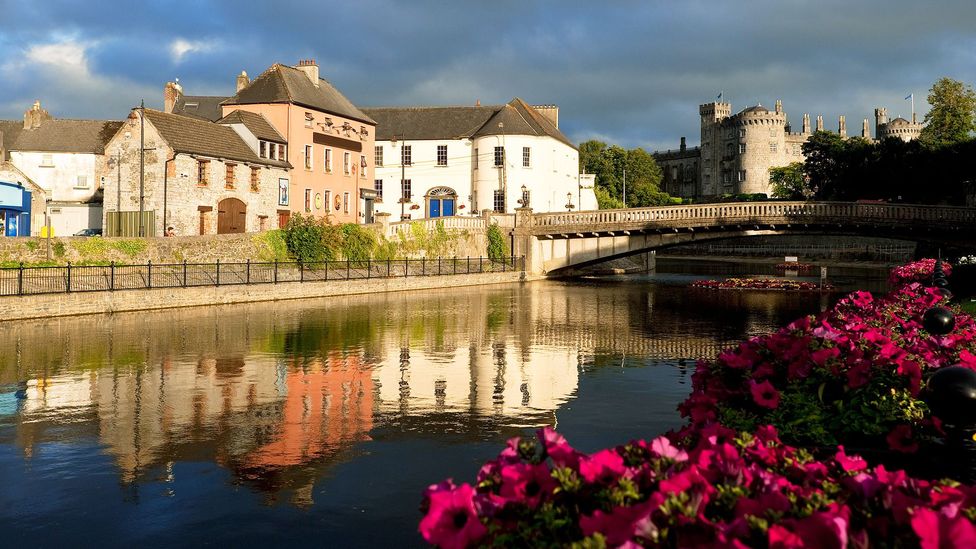 Kilkenny, Ireland, swing dancing
(Mattes Renã/Hemis.fr/Getty)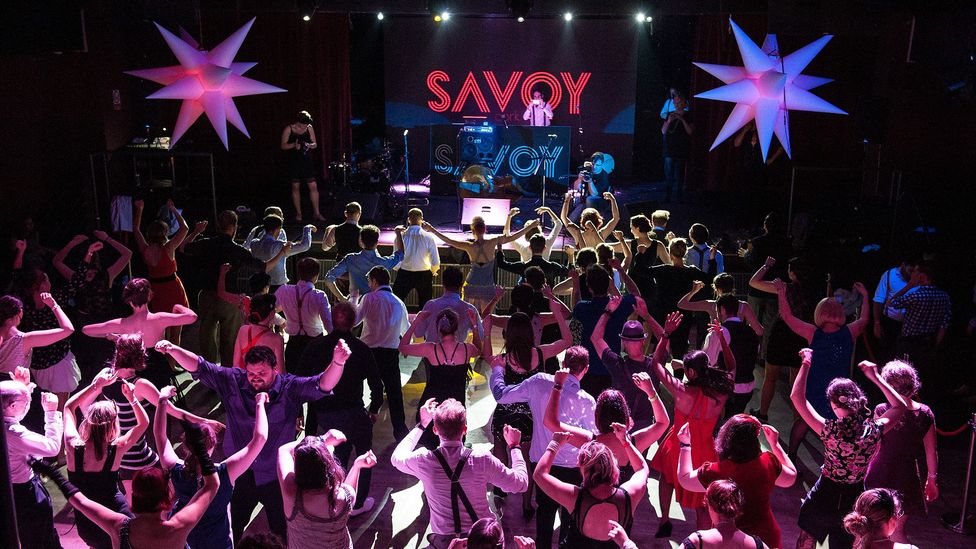 Lindy hop, Ireland, swing dancing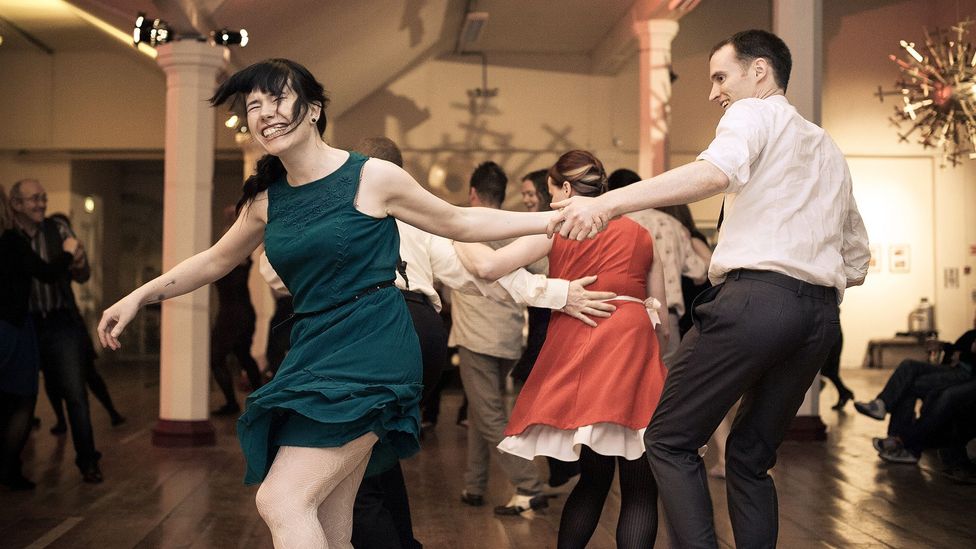 Cork, Ireland, swing dancing, lindy hop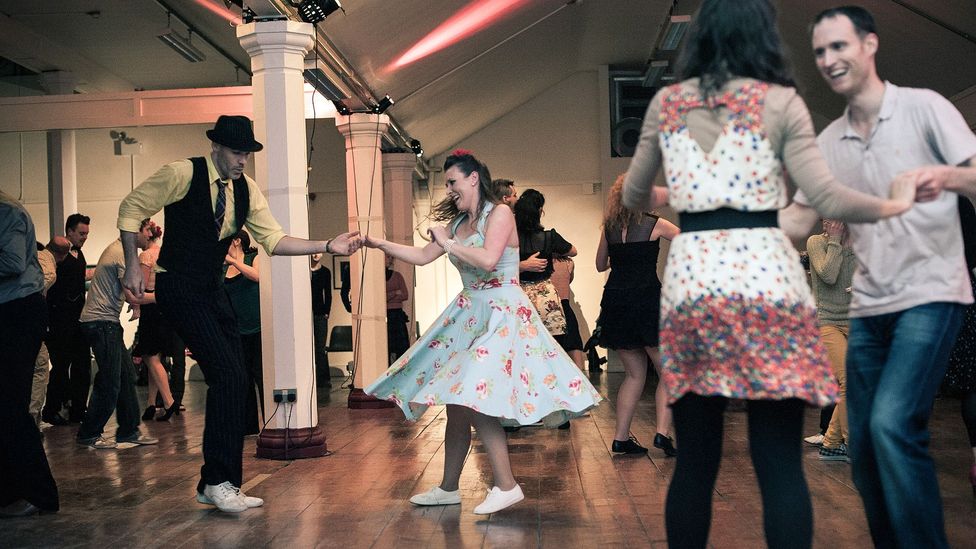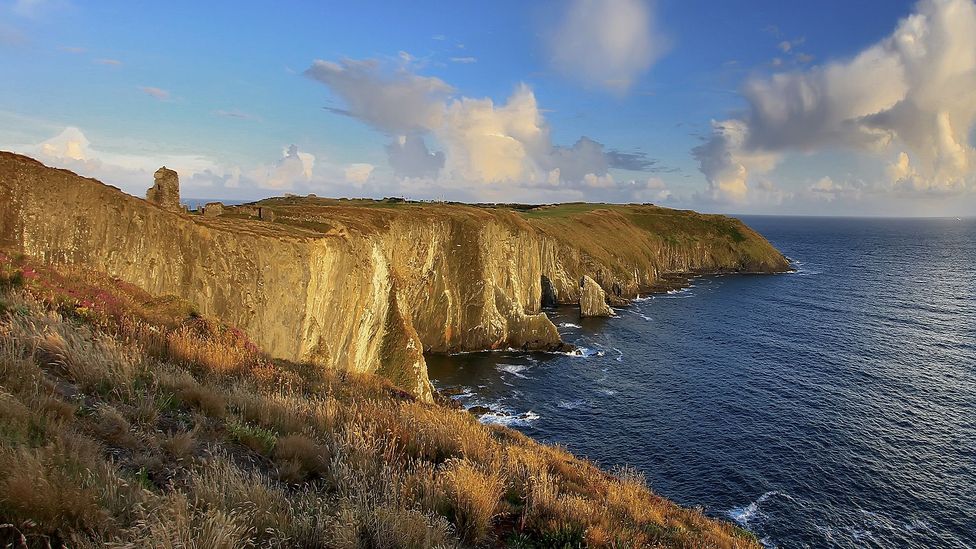 Kinsale, Ireland, swing dancing