These five cities are among the most welcoming on Earth, thanks to hospitable locals who are quick to smile or help a stranger in need.
A
A warm smile on the street, a happy "hello" in a public park or the cheery sound of your name at the neighbourhood bar – it doesn't take much to feel at home in a busy metropolis. And in the world's 10 friendliest cities – as ranked by Conde Nast Traveler's annual Readers' Choice Survey – these gestures are second nature, with locals who are quick to welcome visitors and neighbours alike. 
Location, political perception and size were among the factors that played in readers' responses – but since the evaluation of a place's friendliness can admittedly vary, we went to the source and talked to residents in five of the top 10 cities to find out what living there is really like. Whether rural or urban, big or small, these destinations have one thing in common: the people who live there cultivate a community-wide sense of happiness, hospitality and openness.
Dublin, Ireland
As any traveller who has joined in an Irish sing-along knows, Dublin is home to some of the warmest people on the planet. "I think a major part of [our] friendliness [comes] down to an inferiority complex," said Martina Skelly, a native of the Irish capital. "We constantly want to make sure that visitors like us and are having a good time."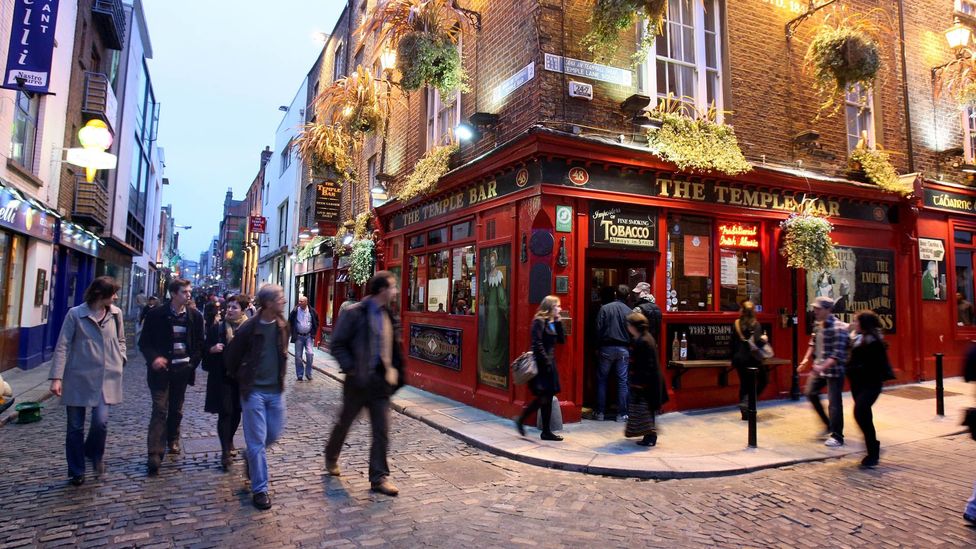 A stroll in Temple Bar, Dublin. (Chris Jackson/Getty)
One of Europe's smaller capital cities, Dublin also benefits from a low crime rate and a widespread feeling of security, so residents are more likely to lend a stranger a helping hand. That said, locals speak in hushed tones in public and are quick to notice foreigners who talk too loudly on trains, buses or in coffee shops; doing so comes across as being careless at best, and rude at worst.
While friendly Dubliners are easy to find almost everywhere in the city, those who love nightlife often live in the city centre; families seeking good schools tend to live in the suburbs. Either way, most people live in houses, not high-rises. "Dublin is a very flat and wide city," Skelly said. "We grew out rather than up, so apartments are much less common than in our European neighbours."
Siem Reap, Cambodia
With its year-round mild weather, relatively small size and peace-loving Buddhist residents, Siem Reap cultivates a friendly and welcoming environment. "There's a real sense of revitalisation," said John McDermott, a photographer who moved to Siem Reap from the United States in 2004. "Cambodians have come out of the dark days of war and chaos. Now there is peace, and money coming in, and everything is interesting and new."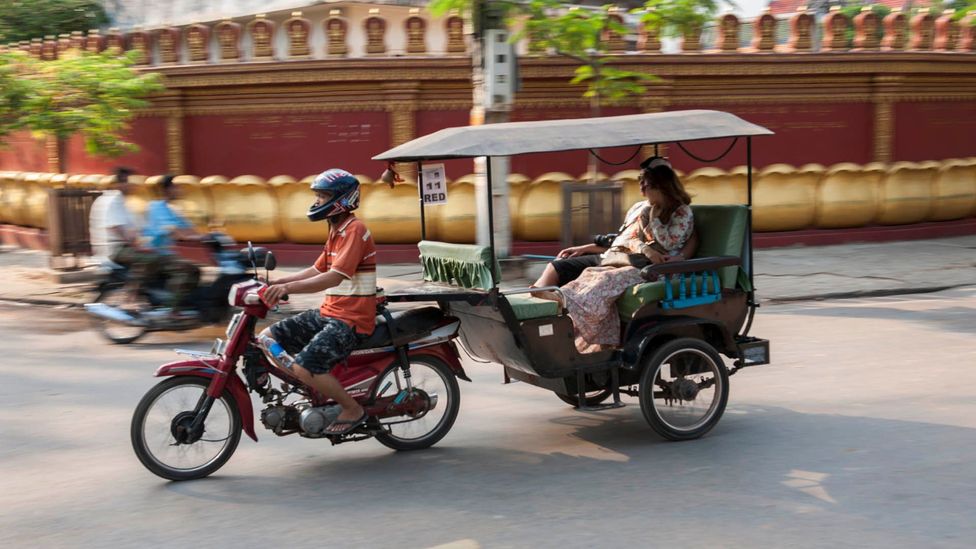 A ride through Siem Reap. (Christopher Groenhout/Getty)
The community tends to be quiet and retiring. In other words, this is not a city for expats who crave nightlife. But for those looking to escape noise and pollution without sacrificing the creative energy often found in urban centres, Siem Reap can be a viable option.
McDermott lives in a "chilled out" area called Wat Damnak. "Even though we're close to the centre of town, cows graze by the side of the road," he said. "It feels completely rural compared to Bangkok or Singapore." But not all neighbourhoods in Siem Reap are sleepy. Christian de Boer, an ex-pat from the Netherlands who moved to Siem Reap six years ago, suggested Wat Bo as an "up and coming area" for its plethora of trendy restaurants, cafes and bars.
Auckland, New Zealand
New Zealand's biggest city is also the country's friendliest, perhaps because many of its residents are immigrants. "People have come from all over the world and understand what it is like to have relocated, so it is welcoming for tourists and new residents," said Elle Armon-Jones, who moved from England in 2003.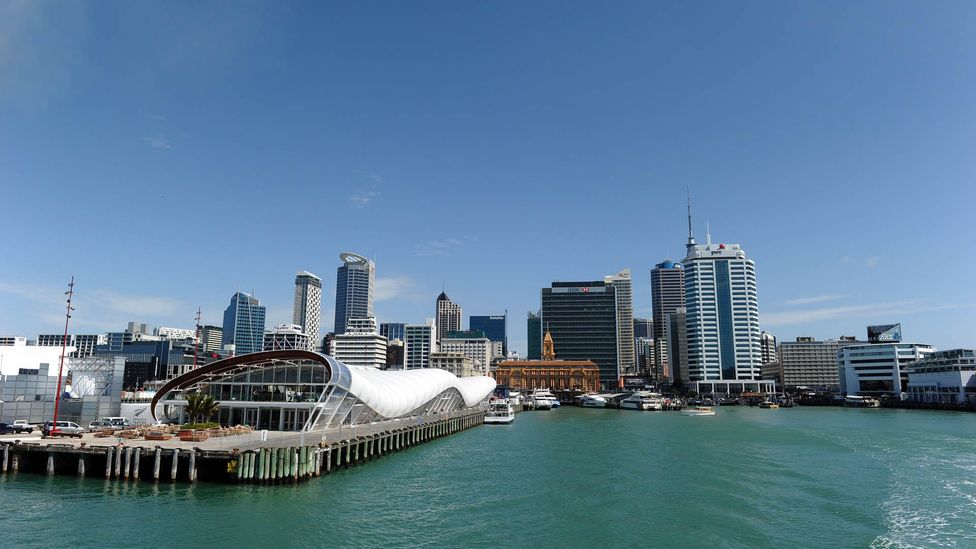 The view from Auckland Harbour. (Paul Ellis/Getty)
Brad Kirner, a New Zealand native from Golden Bay on the South Island, credited Auckland's range of outdoor activities. "The city is surrounded by amazing scenery and things to do," he said. "That's got to make people a bit happier, and therefore friendlier."
Both Armon-Jones and Kirner said Auckland has a reputation for "hustle-and-bustle" compared to the rest of New Zealand, but the city is still laid-back in comparison to London, Los Angeles or Sydney.
In terms of neighbourhoods, Auckland has a wide range to choose from. The North Shore on the Pacific Ocean is surrounded by parks and is popular with families. Hikers should consider living in West Auckland, where it is easy to hit the trail and see abundant wildlife. Those looking for a more urban experience should consider Grey Lynn, Ponsonby, Parnell or Mt Eden, where bars, boutiques and restaurants give the neighbourhoods a hip vibe. Kirner also suggested Kingsland, just over the motorway from Grey Lynn. "It's one of the up-and-coming little villages, has some great night spots and is still reasonably affordable," he said.
Charleston, United States
With oceans, marshes and rivers at every turn, this South Carolina city has a tranquil outdoor environment that helps keep residents in good spirits. "In some cities, rudeness is contagious," said Michael Shemtov, originally from Israel, who has lived in the city on and off since 1996. "You have to fight for everything, no one smiles, and it just rubs off on you. In Charleston, it's the opposite. Even when you go to the department of motor vehicles, you get a smile."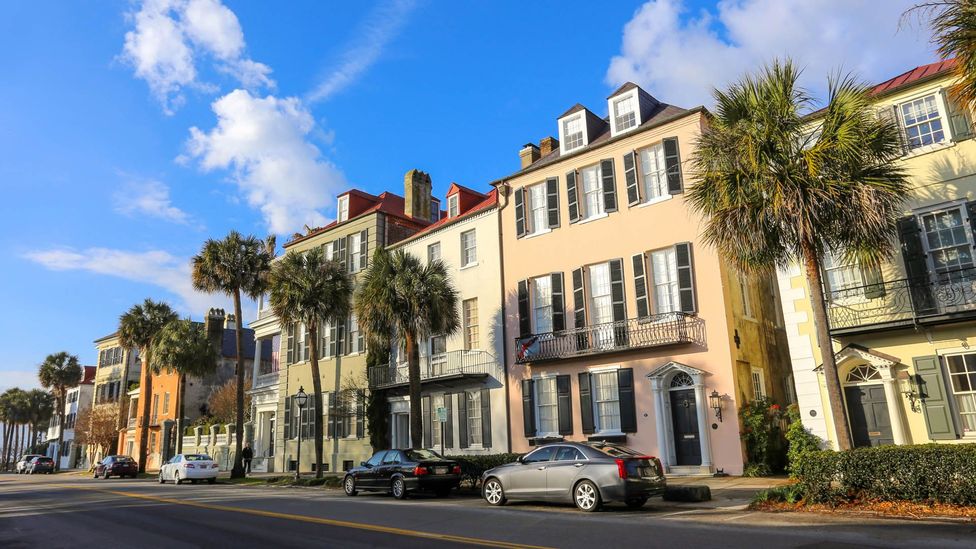 Blue skies over Charleston. (Daniela Duncan/Getty)
Like many southern US cities, Charleston moves at a slower pace. People take time to sit outside, talk to neighbours and walk to dinner. Many people from bigger US cities are moving to Charleston, Shemtov said, transforming the city into a creative town with strong support for the arts.
These new arrivals often buy houses in the expensive and exclusive "South of Broad" district, known for its antebellum mansions. "Many people will sell a house in a bigger city and find that they can purchase a much bigger property in Charleston," Shemtov said. People seeking a neighbourhood close to downtown with shops and restaurants might consider Elliotborough. Those looking for a yard and more outdoor space should look farther out in Hampton Park or Wagener Terrace.
Victoria, Canada
A popular tourist destination with a busy cruise port, the capital of British Columbia is known for top-notch customer service and gracious hosts. "Even the post men and women are super friendly and often say, 'good morning'," said L Farrah Furtado, a writer, yoga teacher and Victoria native. "It's got a small town and big city feel all at the same time."
Boats ply Victoria Harbour. (Mitch Diamond/Getty)
The city is also an old one—the British first settled here in 1843, and English roots persist today. "From the English pubs to the tutor houses and high tea at the Empress, English culture is alive and influences many aspects of life," Furtado said.
Though winter months can feel a bit sleepy without the influx of tourists, the university district ensures year-round nightlife with a concentrated collection of nightclubs and bars. The neighbourhoods of James Bay and Fernwood have a "funky vibe", Furtado said, and are close to downtown. Those who want a bit more privacy and ocean views should consider living in the Uplands, where hiking and biking routes offer coastal views.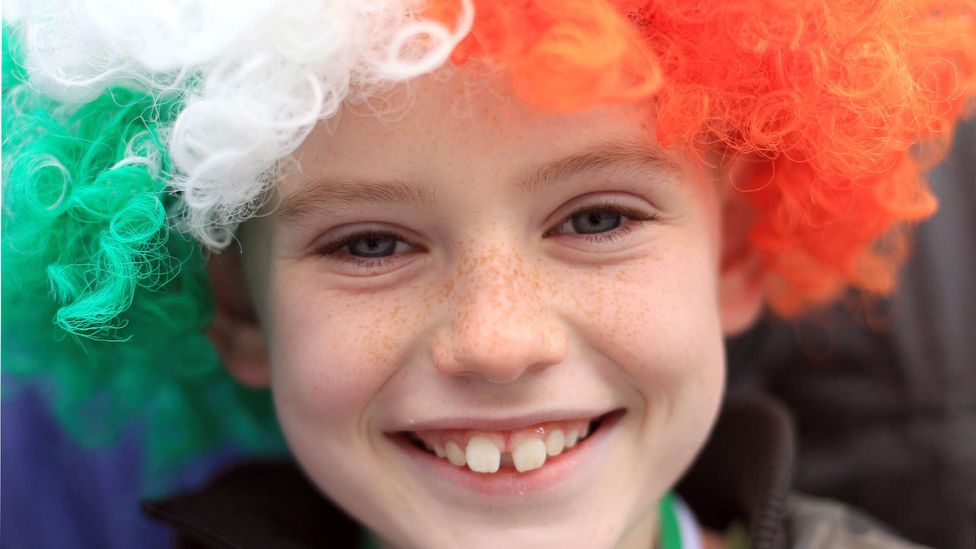 A boy smiles during St. Patrick's Day celebrations in Dublin. (Peter Muhly/Getty)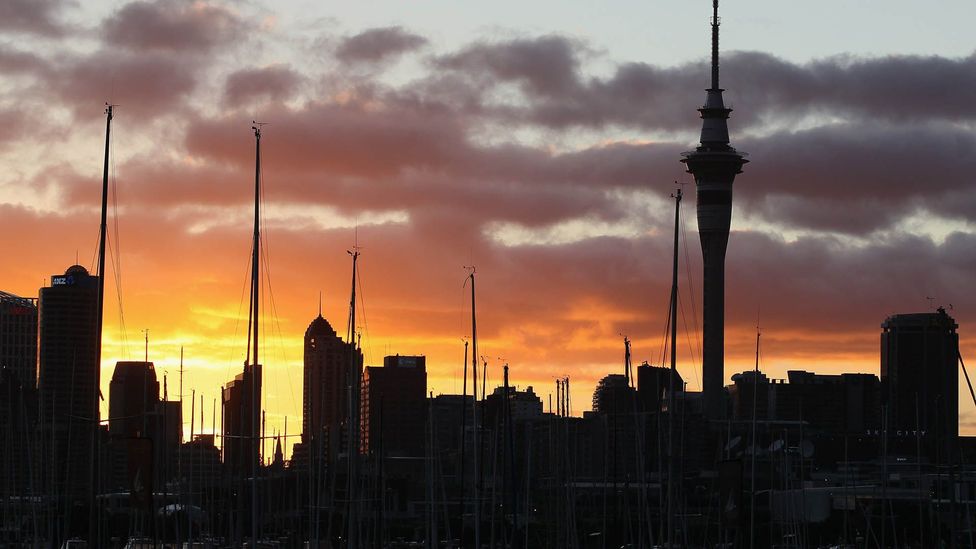 Puffy clouds back the Auckland skyline. (Sandra Mu/Getty)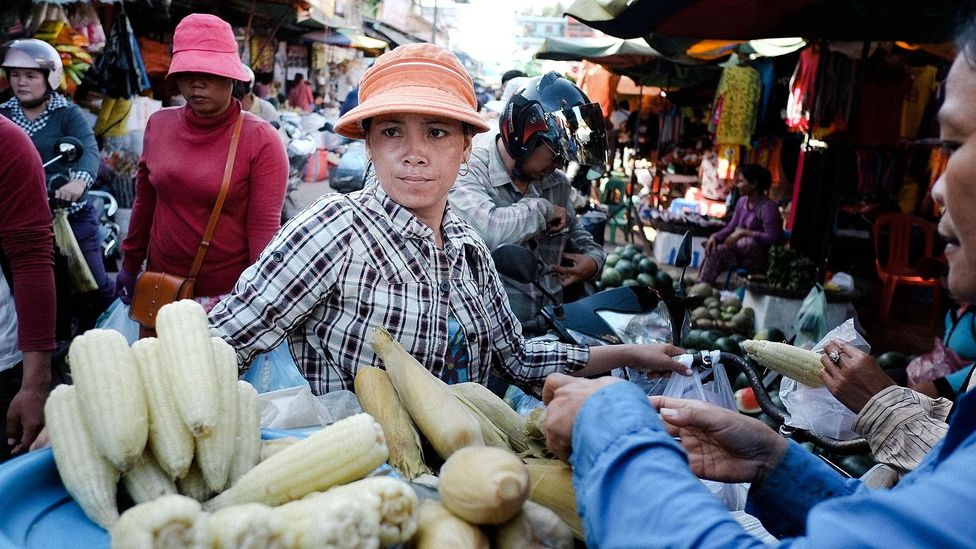 Shopping at Siem Reap's Wet Market. (Rahman Roslan/Getty)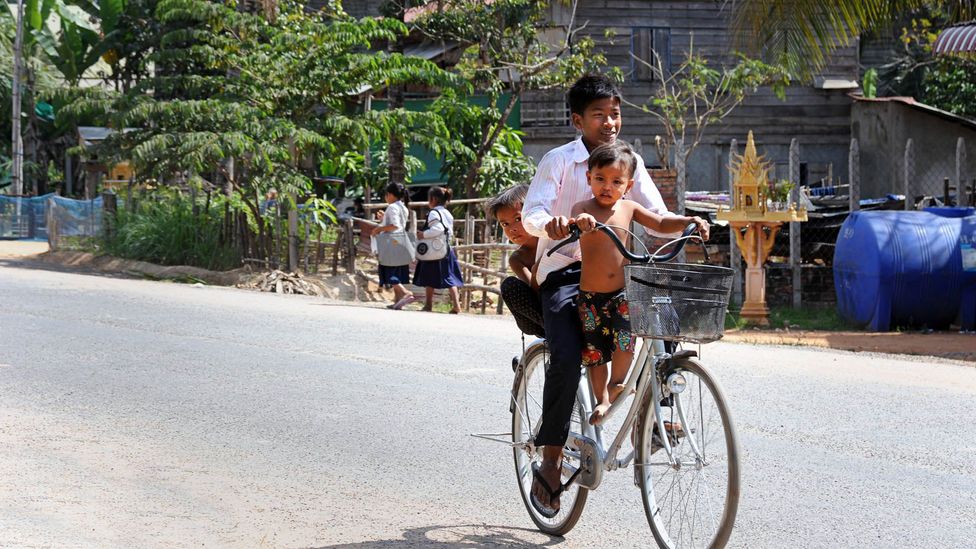 Rolling through Siem Reap. (Jamie Marshall/Getty)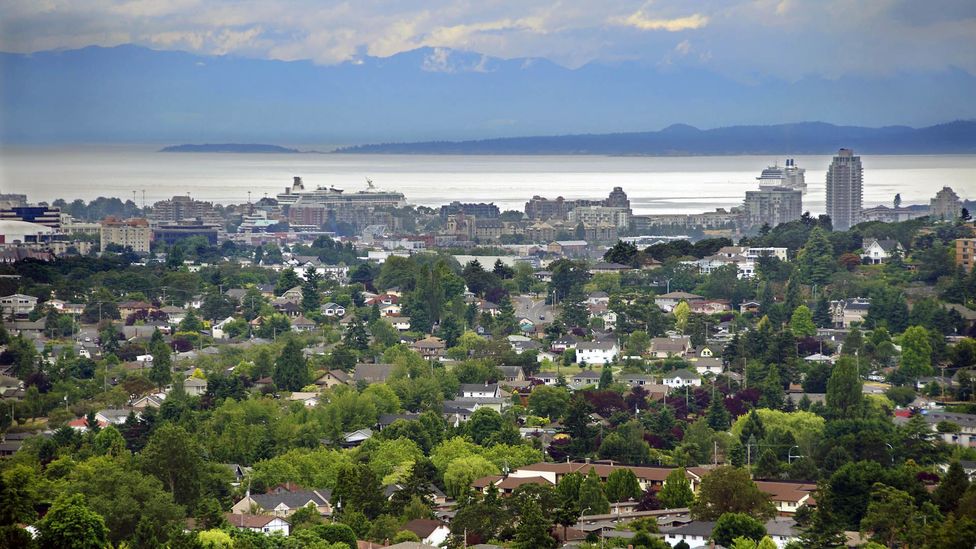 An aerial view of Victoria. (Mitch Diamond/Getty)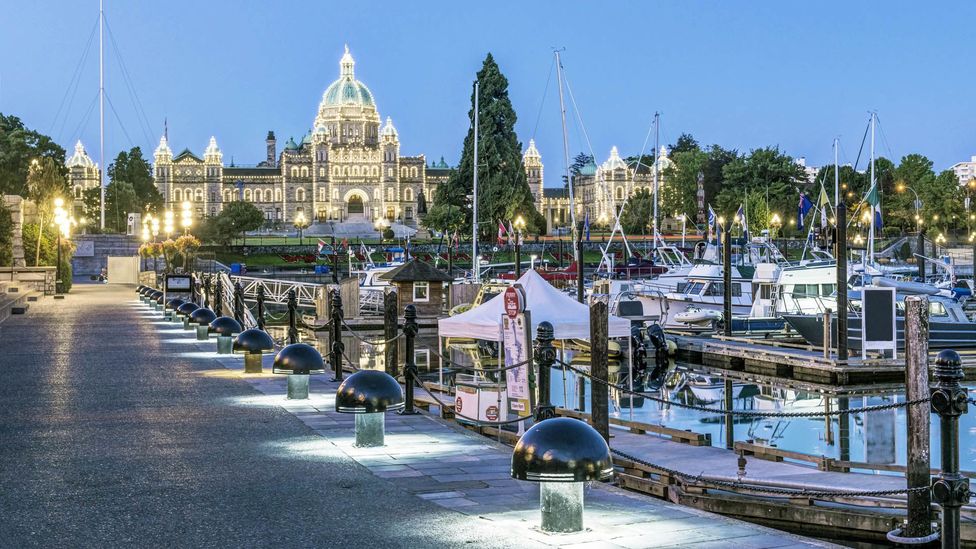 Parliament at dawn in Victoria. (Spaces Images/Getty)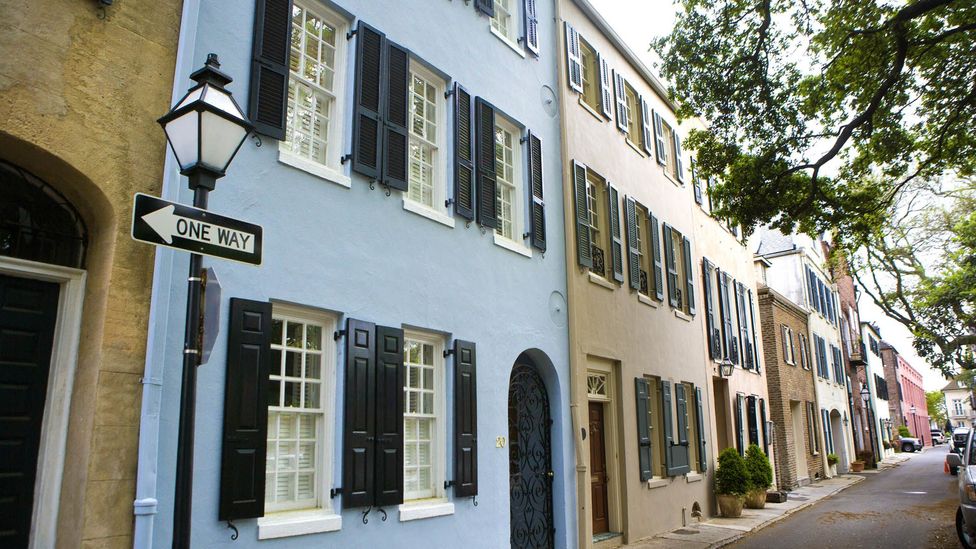 The houses of historic Charleston. (John Burke/Getty)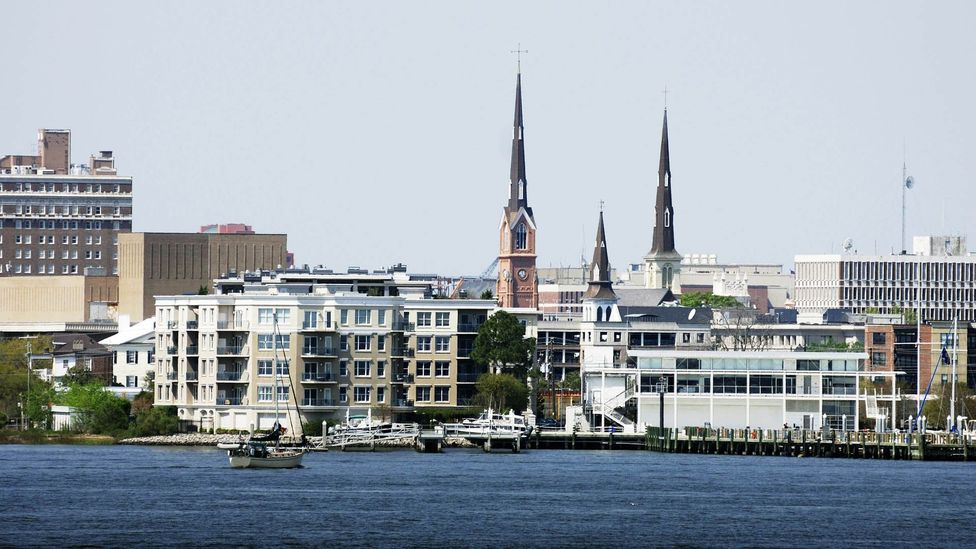 Charleston on the water. (Zxcynosure/Getty)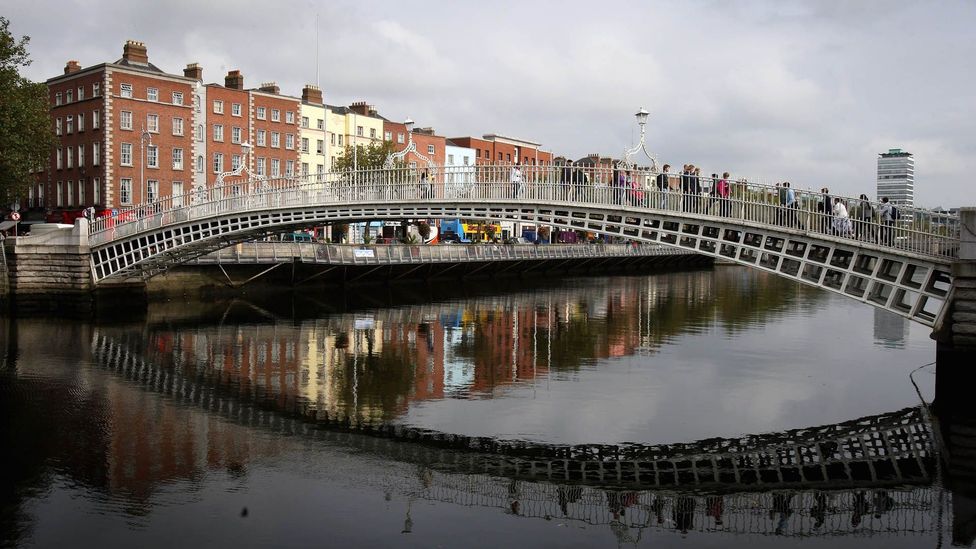 A walk over Ha'Penny Bridge, Dublin. (Chris Jackson/Getty)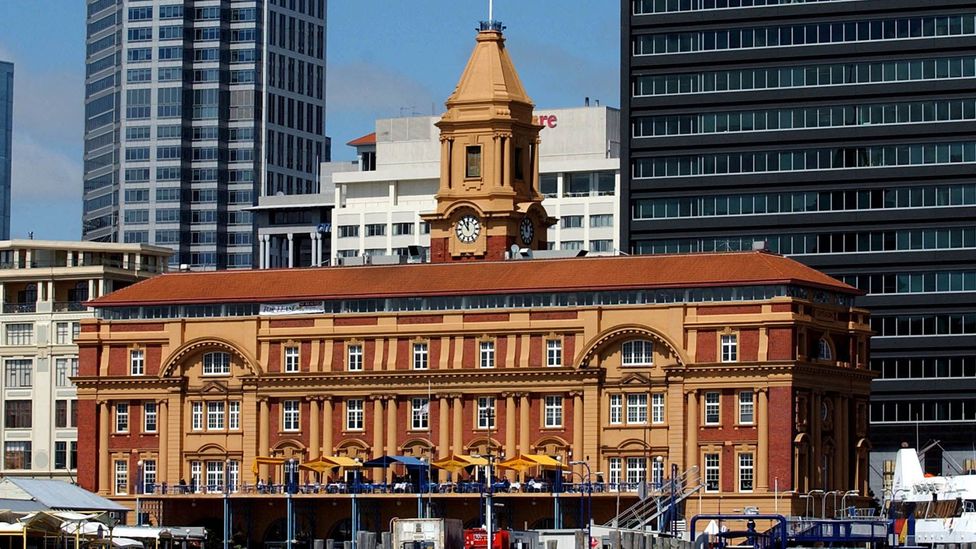 The Auckland Ferry Building. (Dean Purcell/Getty)