As Christmas draws near in the Mexican city of Oaxaca, artisans and amateurs compete to create the most striking carved radish in town.
W
While carving pumpkins is a well-known Halloween tradition, in Oaxaca, Mexico, the vegetable carving comes at Christmastime – and instead of a big orange pumpkin, the produce at centre stage is the humble red radish.
Noche de Rabanos, or Night of the Radishes, is a tradition stretching back more than a century. Merchants hoping to attract potential shoppers to the zócolo (town plaza) before and after Christmas church services would carve intricate shapes into the radishes' ruby skin, sometimes forming little people or decorating the carving with other vegetables for sale. The festive radishes were a hit: locals bought the most intricate offerings for their Christmas centrepieces.
In 1897, Oaxaca's then-mayor turned the radish-carving tradition into an official celebration, declaring 23 December the official Night of the Radishes. Today, the tradition lives on, with artisans and amateurs alike participating in the annual event.
The radishes used in the Noche de Rabanos carvings are grown to be larger than normal (some as heavy as 3kg and as long as 50cm) and are not meant to be eaten. They're harvested around 18 December, and artists have a few days to work on their designs before returning to the zócolo to display their creations.
"I was absolutely blown away by the popularity of this festival," wrote Becky Kirts, who documented her visit last year for her blog, Basil Becky. "Young and old waiting in line for hours on end to look at carved radishes. By 4pm, the lines were literally miles long."
Popular carving motifs include the nativity scene, Mayan imagery, local wildlife such as snakes and alligators, and intricate mission-style architecture. The creator of the best carved radish wins a 12,000-peso grand prize.
The radishes start to brown at the edges after a few hours outside, but the celebration in the zócolo goes on for the next few days. On Christmas Eve, local churches parade handcrafted, non-radish-themed floats, and on Christmas Day, the plaza comes alive with fireworks and a traditional holiday dinner.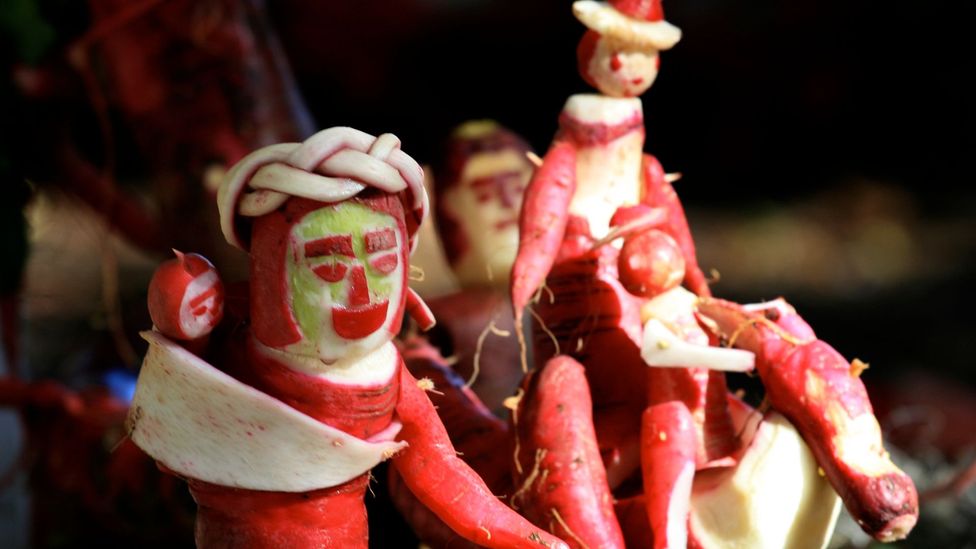 Ravishing radishes. (Drew Leavy/Flickr/Creative Commons)
(Drew Leavy/Flickr/Creative Commons)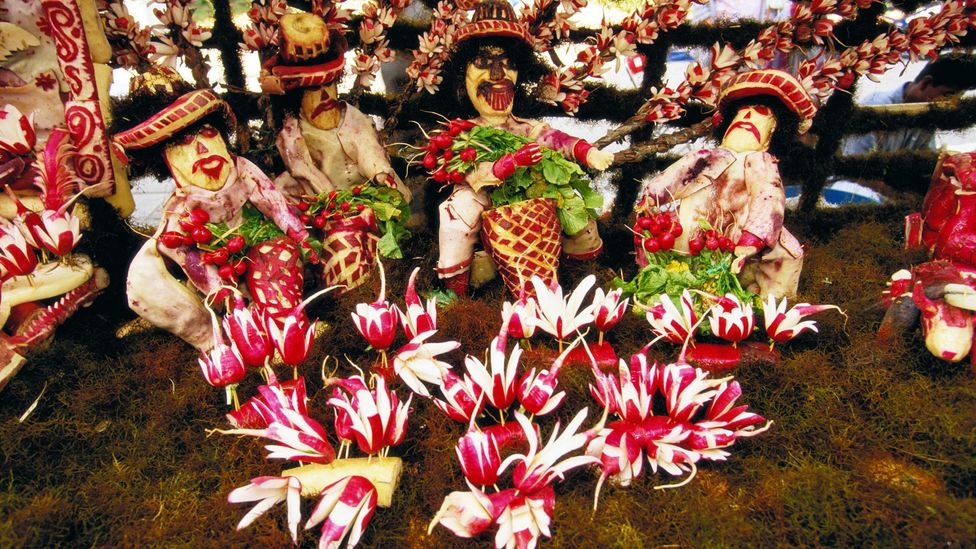 Radishes fit for a festival. (Robert Frerck/Getty)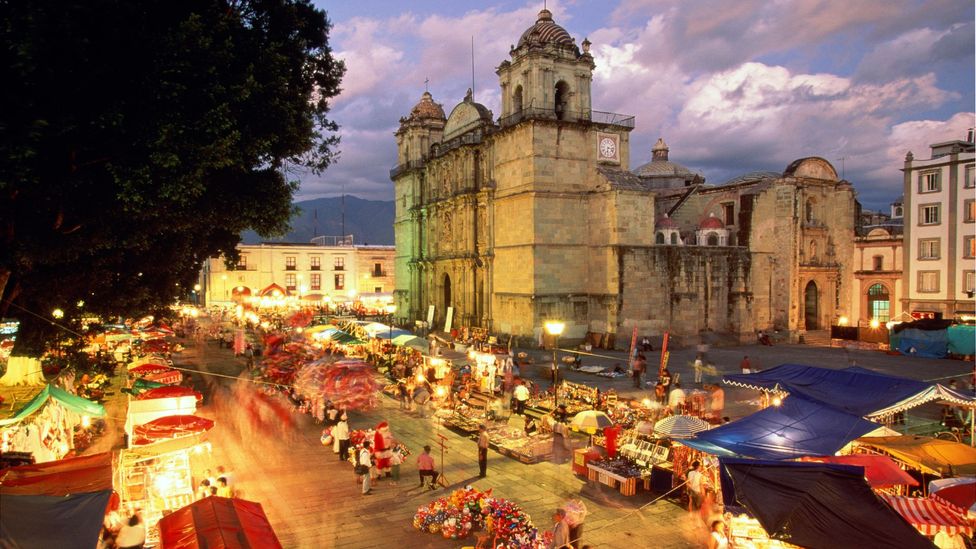 Night of the Radishes in Oaxaca. (Robert Frerck/Getty)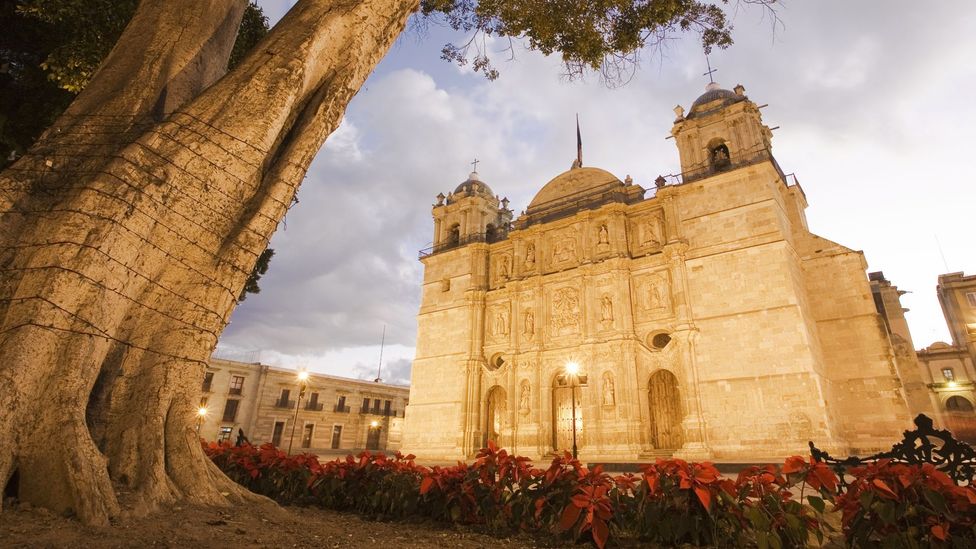 The cathedral on Oaxaca's zocalo. (Jose Peral/Getty)
;