Each spring, snowmelt floods Green Lake park, submerging benches and trails, and transforming the pastoral scene into an icy underwater world.
I
In Tragöß, Austria, a walk in the park is anything but – at least for part of the year.
Each spring, the snowmelt from the nearby Hochschwab Mountains causes the local Grüner See (Green Lake) to nearly double in size, expanding from about 150m to 250m wide. Crystal clear water floods the surrounding area, transforming pastoral Green Lake park as the water overtakes benches and bridges – even as many of the alpine flowers are still blooming.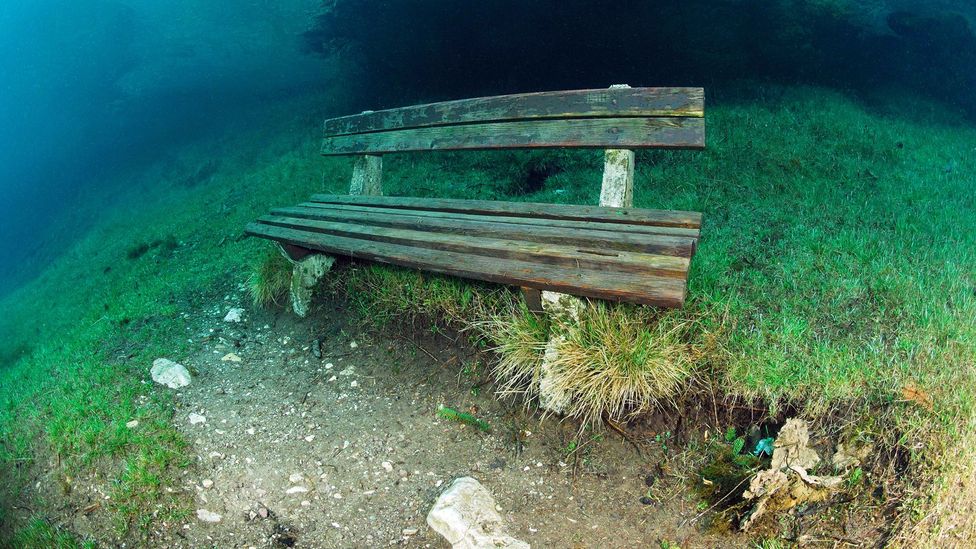 A park bench like few others. (Credit: WaterFrame/Alamy)
The lake grows from roughly 1m deep to as much as 12m deep at the height of the runoff, usually around June, making it an ideal spot for divers. From mid-May to mid-July, they take the plunge, swimming along park trails with – yes – local trout.
Divers must be pre-certified – no on-site certifications are available – and they can explore independently or join a guided group dive. Special classes such as underwater photography and underwater biology are also offered with advanced registration. Considering the snow-born source, divers should come prepared for cold water; the typical lake temperature ranges from 4C to 7C.
As soon as midsummer sets in, the lake starts to recede. At that point, visitors can once again take to the trails in shoes – at least until spring returns.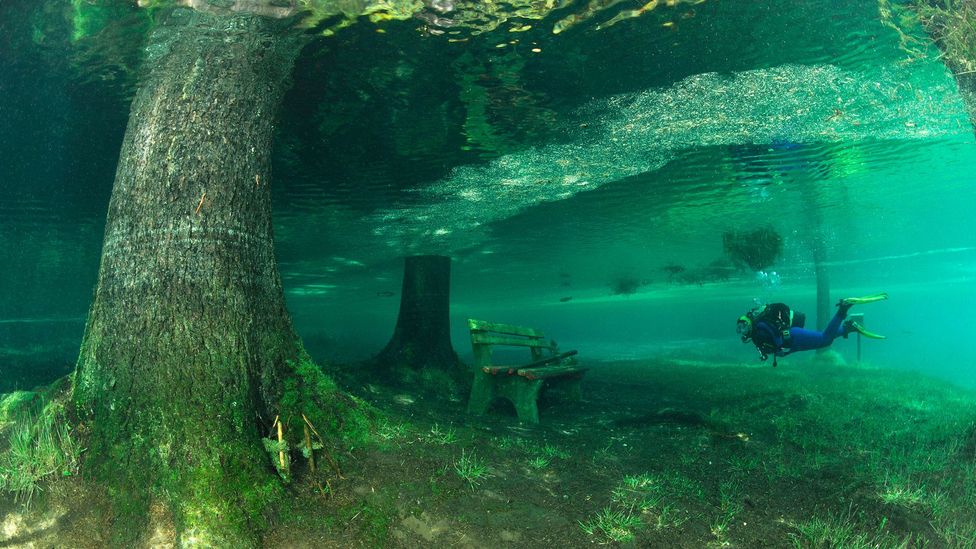 Surveying the park grounds. (Credit: Westend61 GmbH/Alamy)
(Credit: Westend61 GmbH/Alamy)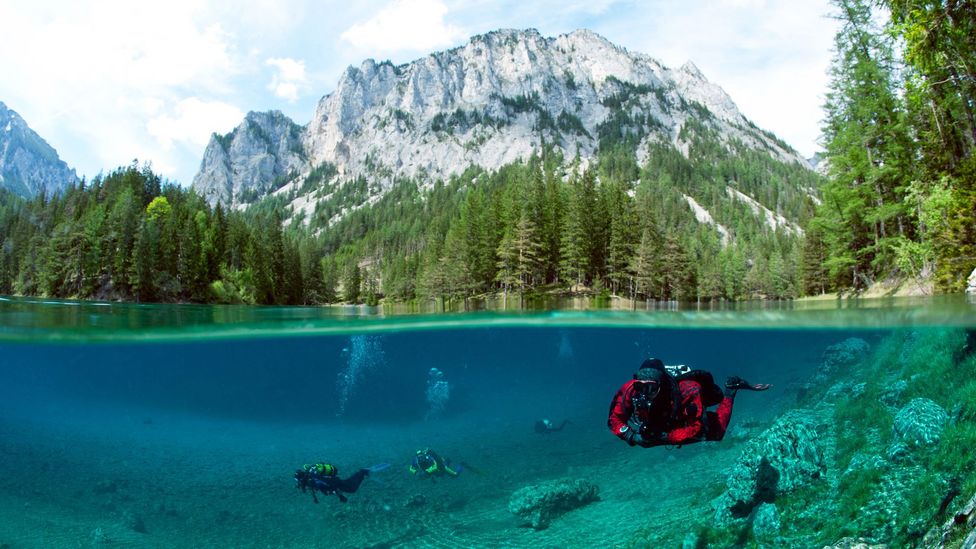 Divers in the lake. (Credit: Westen61 GmbH/Alamy)
(Credit: Westen61 GmbH/Alamy)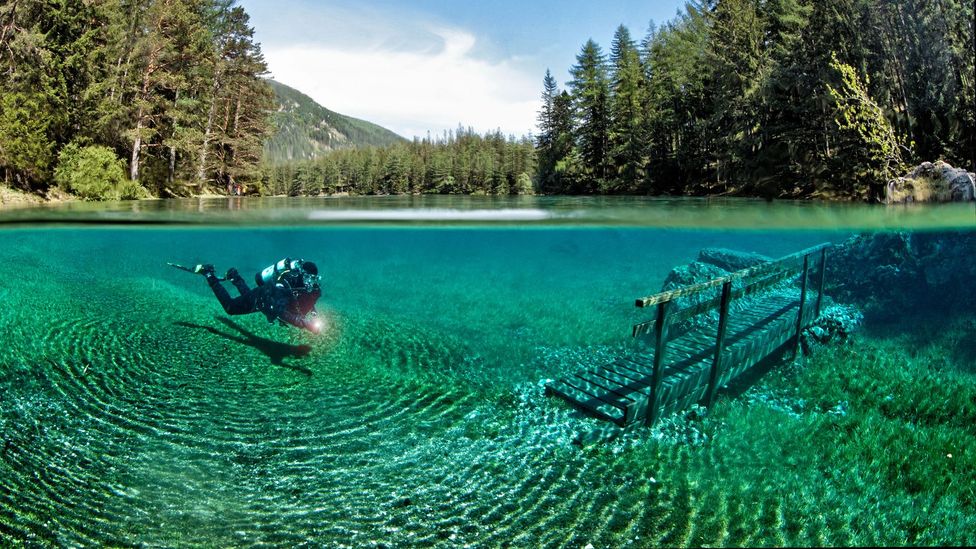 Austria's otherwordly dive site. (Credit: WaterFrame/Alamy)
(Credit: WaterFrame/Alamy)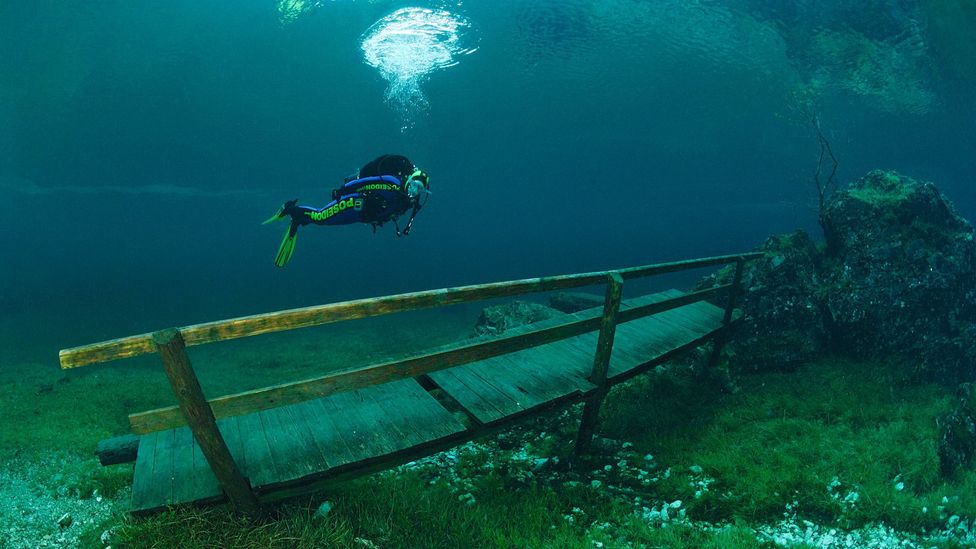 Hovering above the bench. (Credit: Waterframe/Alamy)
(Credit: Waterframe/Alamy)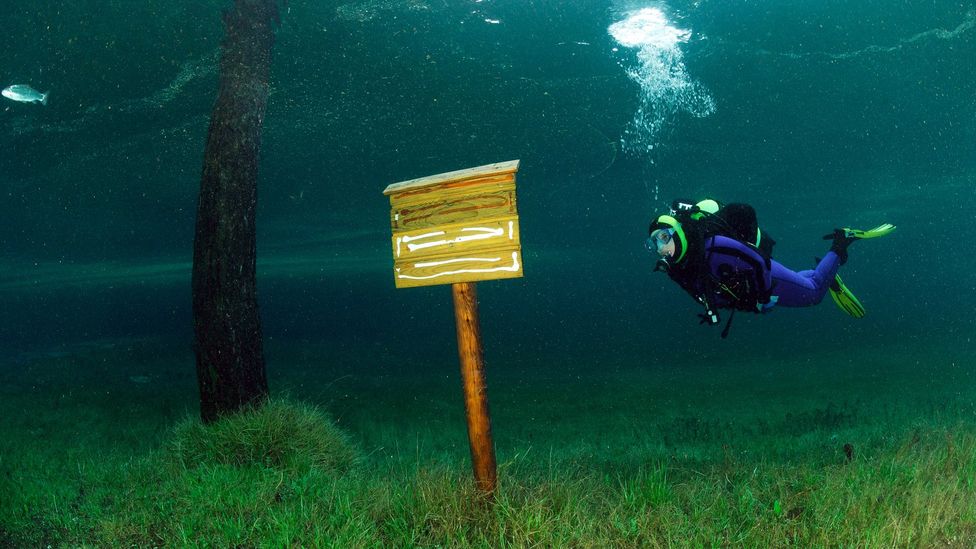 An unlikely place for a signpost. (Credit: WaterFrame/Alamy)
(Credit: WaterFrame/Alamy)
Tree trunks after the annual flood. (Credit: Thomas Aichinger/VWPics/Alamy)
(Credit: Thomas Aichinger/VWPics/Alamy)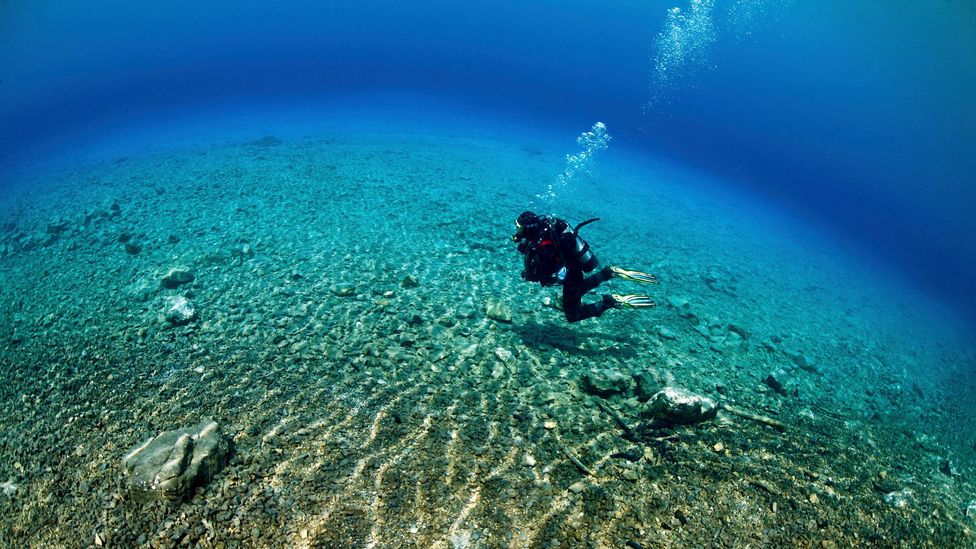 Exploring Austria's Green Lake. (Credit: Westend61 Gmbh/Alamy)
(Credit: Westend61 Gmbh/Alamy)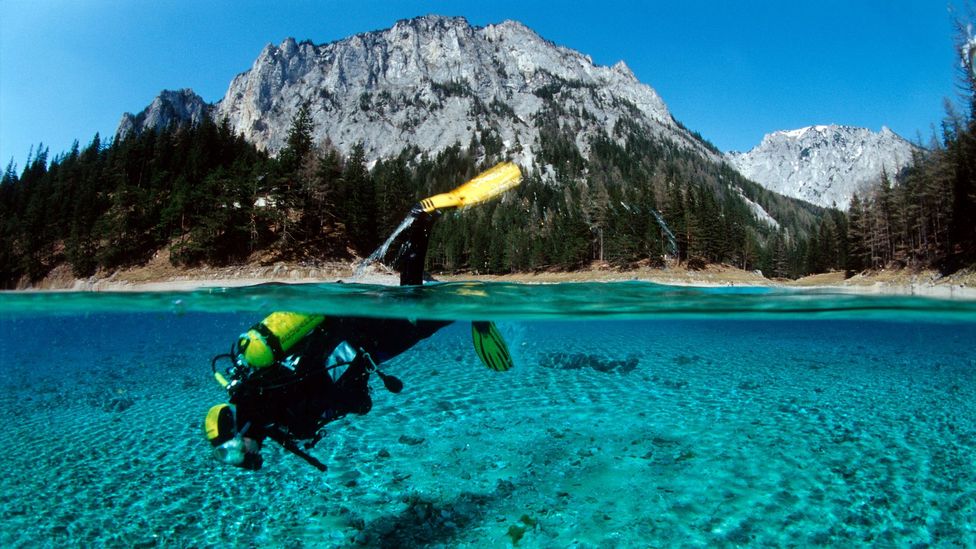 Diving Green Lake, Austria. (Credit: Mediacolor's/Alamy)
(Credit: Mediacolor's/Alamy)