As many of her friends settled down, Sabrina Iovino opted out of the rat race and began a life of full-time travel.
S
Surrounded by young, good-looking backpackers in Bangkok, Thailand, I made up my mind: once I got back home to Germany, I was going to quit my job and travel the world.
It was 2007, and I had taken a short trip to the humid nation to take a break from the rat race in Berlin. Almost everyone I met told me the same story: "I'm travelling around the world for a year, and you?" I was embarrassed to say I would go back home in a couple of weeks to my boring nine-to-five life as a graphic designer for a start-up company. My friends were getting married, buying cars and houses and looking down at me, wondering why I didn't want to pursue the same goals. But rather than chasing material possessions, I craved freedom and adventure – and my new travelling friends seemed so happy and free. Suddenly I knew I had to change my life.
Rather than chasing material possessions, I craved freedom and adventure.
When I returned from South East Asia, I started to save as much money as I could. I worked more than ever and lived as frugally as possible. I rented out my room to tourists, cancelled all unnecessary insurance, ate at home and completely gave up shopping – instead, I sold most of my clothes and designer furniture. A year later I had saved up 20,000 euros and was ready to take the leap, so I bought a one-way ticket to Hong Kong.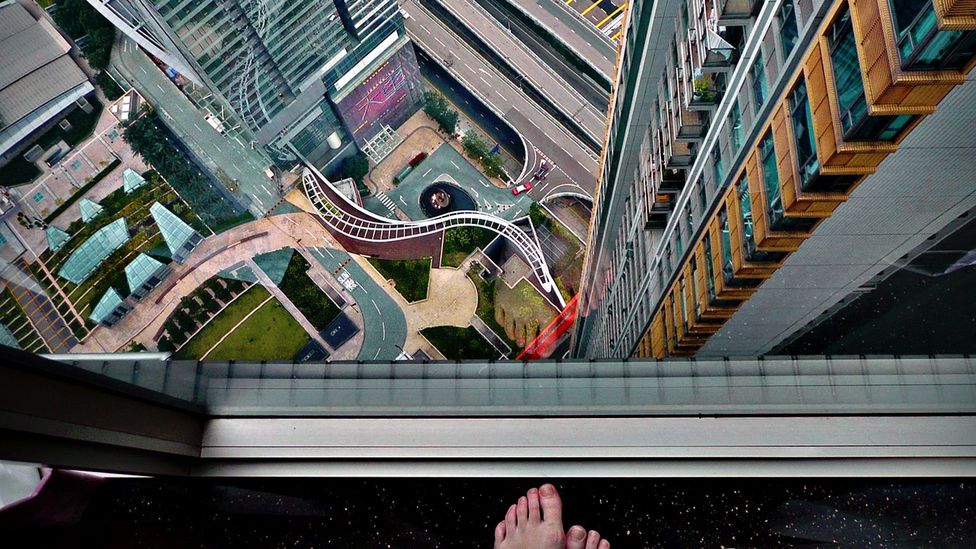 A vertigo-inducing view, found while couch-surfing in Hong Kong (Credit: Sabrina Iovino)
Quitting my job = pure happiness
A day later I told my boss that I'd quit my job. I will never forget how I felt that day – it was pure happiness, knowing I wouldn't have to work for a long time and I could instead just enjoy travelling. It was 2008, and the beginning of a new life – although I didn't know it at the time.
I had enough money to travel for at least one or two years. In the beginning it was purely a holiday, and I knew I would have to return at some point. I travelled the first six months across South East Asia, then I headed to Japan and Australia before crossing the Pacific to Chile. From there I took a bus all the way up to Mexico. It was an insane trip – South and Central America were such colourful countries and Latin people are some of the most fun and friendly people on this planet. Afterwards I flew to New York and from there I returned back to Germany, after 14 months of travel. It was January 2010 and terribly cold.
Working in an office from nine to five seemed like a huge waste of time. 
I got my old job back and started working again at the same company that I had left in 2008. It was then that I realised those 14 months away were not a holiday, they were what my life was supposed to be. My whole perspective had changed, and working in an office from nine to five seemed like a huge waste of time. I had better things to do with my time – like travelling.
Standing still at one of the world's busiest crossings (Credit: Sabrina Iovino)
My return back to normal life didn't last long. After exactly three months I quit again and was back on a plane, travelling to Israel, Jordan, Egypt, Turkey, Greece,  India and Japan. I have been travelling full-time ever since.
Nowadays, people always ask me how I am able to travel so much and if I will ever come home. Apart from a few short visits, I have never really returned to Berlin. But once I knew I wanted to travel full-time, eventually I would have to make money from it. I had no idea how I could do that, but I decided to figure it out on the way.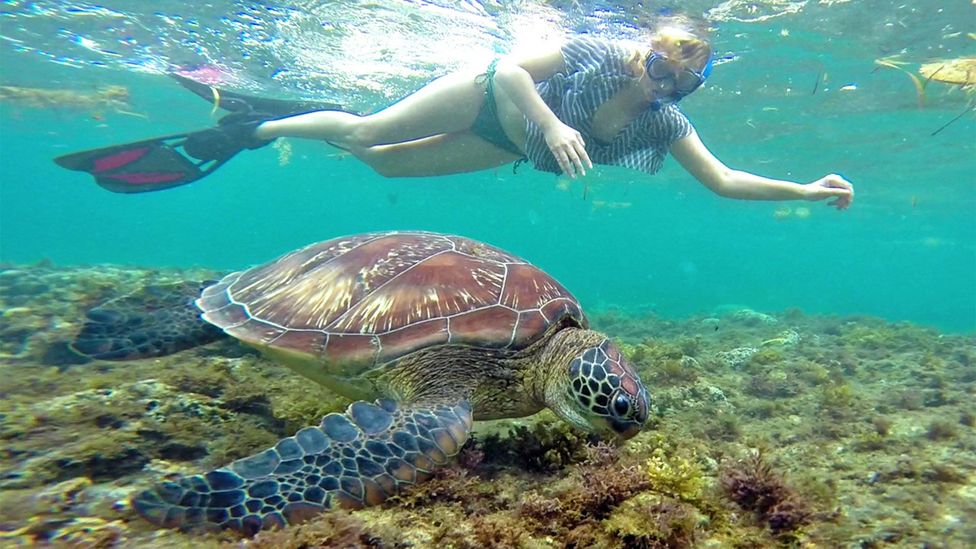 Making friends with turtles in the Philippines (Credit: Sabrina Iovino)
A life of travel isn't cheap
In 2012 I started writing down my travel experiences, and eventually set up a blog, JustOneWayTicket.com, to share my stories and photos with the world. My first blog post was called 10 reasons why you should travel to the Philippines – a piece I wrote with all my heart. The post got picked up by the Philippine media and was shared thousands of times. Filipinos are very active on social media and they really helped me kick-start my blog by sharing my articles.
A month later I wrote a post showing my readers how they can live and travel full-time. The article was very popular, and from that point on my blog traffic went up, after one year my blog reached half a million page views and I was earning enough from it to travel full-time.
I did start the with the intention of making money with the blog, but I had no clue how. But I read as much as I could and studied other travel blogs, learning as I went. I learned how to optimise my site to get a better ranking for my blog posts, and that longer articles rank much higher than short ones. I try to provide value with every single post: I don't write just for fun, I want my readers to learn something new with every article of mine.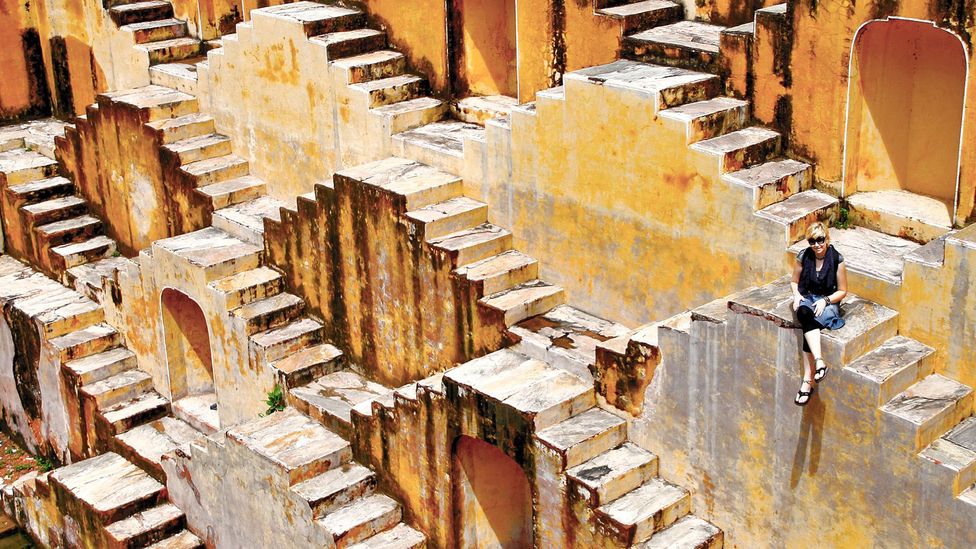 The symmetric steps of Chand Baori, in Rajasthan, India (Credit: Sabrina Iovino)
One year after I started blogging, my life completely changed. Suddenly tourism boards were inviting me to explore their countries, luxury hotels were offering me free rooms in exchange for reviews, and airlines offered to sponsor flight tickets in exchange for some online exposure.
Today, I live completely off my blog. I make money through advertising and affiliate sales (where I recommend products, like the travel gear I use or the hotels I stay in). I also found some generous sponsors in the travel industry who are helping me to keep this lifestyle by featuring their branding on the site. I can't ever imagine living my old life again – going to an office and working for someone else just seems a huge waste of time.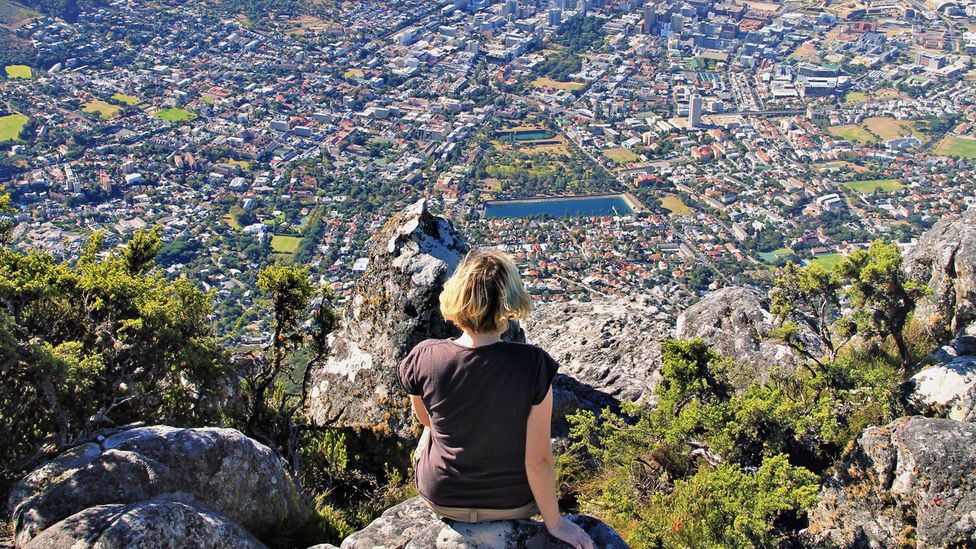 Soaking up the views in Cape Town, South Africa (Credit: Sabrina Iovino)
The number of countries you visit isn't as important as the experiences you have
So far, I have visited between 50 and 60 countries. I actually stopped counting after 50. It doesn't matter, the number is not really important, the experiences are. India was probably the craziest place I've visited and the first country I really experienced culture shock – the sheer amount of people is hard to bear. India is another world, like a trip into a completely different time.
You won't achieve freedom by making more money. You will find freedom by working less and spending less. 
The funny thing is, after seven years of travelling, I sometimes miss having a home – I hate to pack my bags and move on to a new location. I now travel at a slower pace than I used to – I love staying longer at places and digging into the local culture. My goal is to have home bases in several countries and being able to work from anywhere in the world.
It took me years to understand that I don't have to do what everybody else is doing and that nothing is impossible as long as you have passion. I have chosen to remove myself from an ordinary life and live like a nomad. The best things in life aren't things you can buy – you won't achieve freedom by making more money. You will find freedom by working less and spending less. I'm not saying you should stop working, but you should work on something that you truly love. Never, never, never give up on your dream.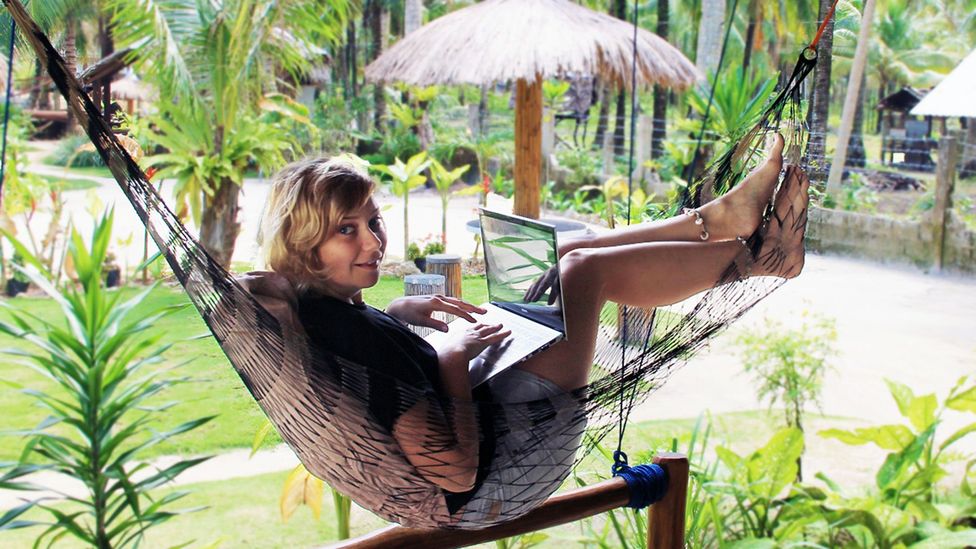 Working hard from a hammock in Indonesia (Credit: Sabrina Iovino)