Highway 2 isn't the quickest route across Washington state – and that's exactly why you take it.
H
Honeyed streams of light slipped through a thick layer of trees as we raced east on Highway 2. I rolled down my window and deeply inhaled Washington state's cool, refreshing mountain air. With my husband at the wheel, we continued our journey over the mountain pass to our final destination of Spokane.
As our two-year wedding anniversary approached, we used this road trip as an opportunity to reminisce about the journey that brought us to where we are today. From meeting on Kilimanjaro eight years ago to taking hundreds of road trips and adventures just like this all across the world, there's an intricate art to the retelling of our relationship – and our life stories.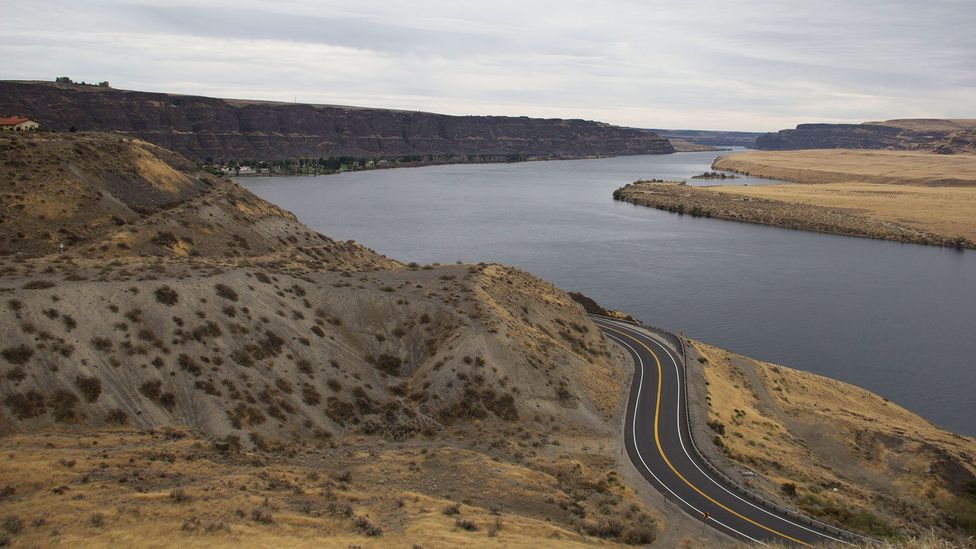 The open road awaits (Credit: Tawny Clark)
The local Native American Yakama tribe (formerly Yakima) from Eastern Washington also recognized the importance of telling one's story. The women of the Yakama tribe passed down a unique tradition from generation to generation, using a long rope of hemp twine as a literal timeline. Starting with the courtship or marriage to their husbands, women would tie knots in the cord to mark the passing of weeks and months. In between these dates, colourful beads would be added to their cord to signify extraordinary events such as the birth of a child, moving to a new home or the death of a loved one. The twine was then rolled into a ball – called an "ititamat" – that would inevitably grow with the passing of time.
My ititamat would have started on this very stretch of pavement. Highway 2 is a ribbon of two-lane road that stretches across the entirety of Washington state. It starts in the rainy port town of Everett, then crosses over the misty Cascade Mountain Range, down through the state's coveted apple orchards and finally tapers through the golden wheat fields of eastern Washington. It was this very highway that launched my courtship to the man in the driver's seat.
A route of life-changing moments
It was 2008 and the start of spring break during our senior year at university. We had barely known each other for more than a month but decided to trade the traditional booze-filled party week plan for a good ol' 278-mile road trip across the state.
Despite it being the middle of April, that spring was exceptionally cold and the waterfalls that streak the mountains were frozen over. When we stopped at Stevens Pass to stretch our legs, I tried to devilishly form a sad-looking snowball from the light snow that covered the ground. It was too late. The left side of my face was assaulted by a smack of ice as my date, the assailant, stood smugly from where he'd launched his ball of betrayal. I knew I had met my match – and thus, my ititamat began.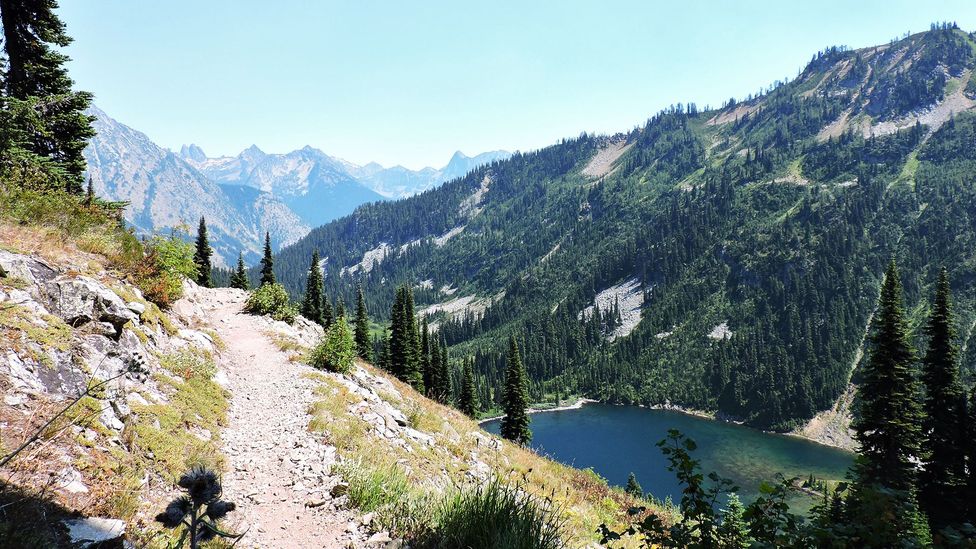 Lush green trees cover the Cascades (Credit: Upupa4me/North Cascades Washington/Flickr/CC BY-SA 2.0)
This latest adventure had us traversing the same mountain pass in the heart of the summer, just as the sun was beginning to break through the morning fog. Feeling the pangs of hunger (and the lack of anything worthy of throwing), we continued on in search of beer and brats. We knew the place to find them.
The Bavarian-theme town of Leavenworth will forever hold a bead on my metaphorical ititamat: my husband and I recited our wedding vows just outside of town, in a small valley embraced in a forest of pine.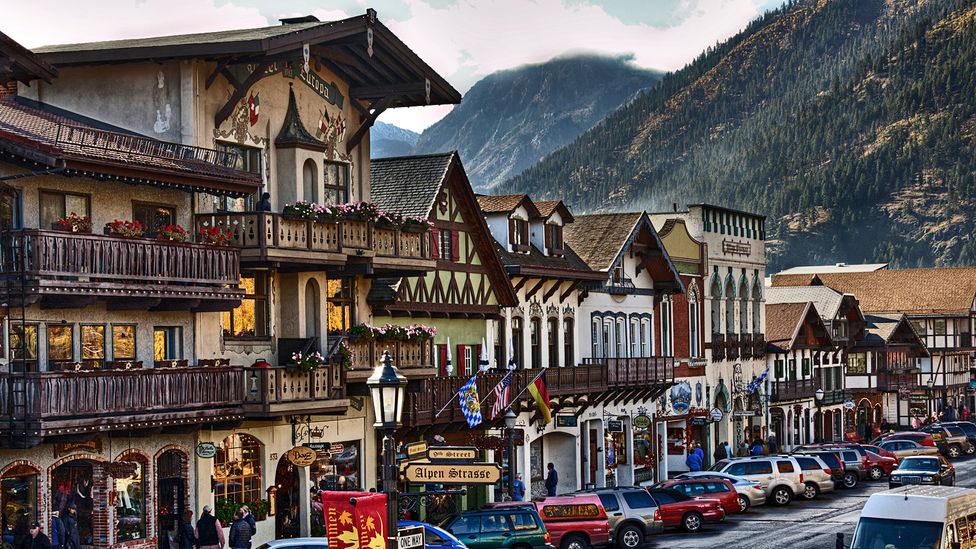 Bavarian life meets Washington in Leavenworth (Credit: Gary/Leavenworth, Washington/Flickr/CC BY 2.0)
A similar audience of trees welcomed us back to Leavenworth, where a four-person German polka band clad in dirndls and lederhosen played in the main square. We made a beeline to München Haus, where piping hot bratwursts are cradled between soft buns and doused in whatever toppings your heart desires. My husband and I toasted our brats in celebration of our anniversary. Mentally, I added another metaphorical bead to my ititamat.
As we left Leavenworth, the thick forests transformed into acres of apple trees with branches sagging under the weight of ripening fruit. We had passed through the front door of Washington's apple empire.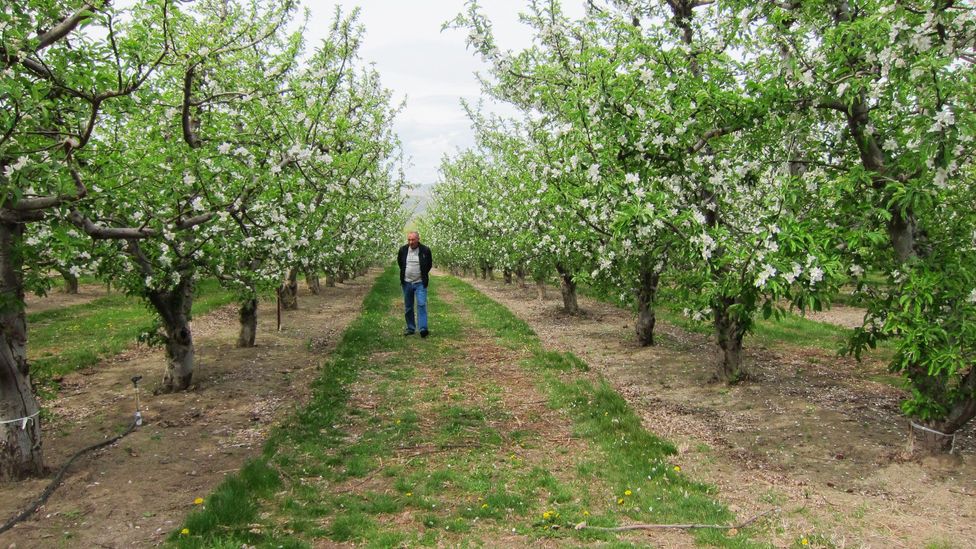 Strolling through Wenatchee, the "apple capital of the world." (Credit: Colleen Taugher/Flickr/CC BY 2.0)
Apples play both a vital role in the state's agricultural wealth, and in my in-laws' history. My husband's family tree includes many branches of pioneering apple orchardists and cattle ranchers. Our arrival to the city of Wenatchee – self-dubbed the "Apple Capital of the World" – incited flashbacks to when I was first invited to the family's beloved annual cider press, where thousands of apples are hand-cleaned, chopped and pressed into tart liquid gold. It was here that I was introduced to most of my future in-laws, and would proudly mark my ititamat with yet another bead.
Local Native American myth suggests that the name Wenatchee derived from a poetic description of the area translating to "robe of the rainbow". A quick panorama of the landscape would prove this claim to be true. The blue of the flowing Wenatchee River seamlessly melds with the cheery green apple orchards and the muted sage and juniper bushes. Fertile reddish-brown earth touches the backdrop of the looming Cascade Mountains, and though Washington State is known for its dreary weather, Wenatchee experiences more than 300 days of sunshine.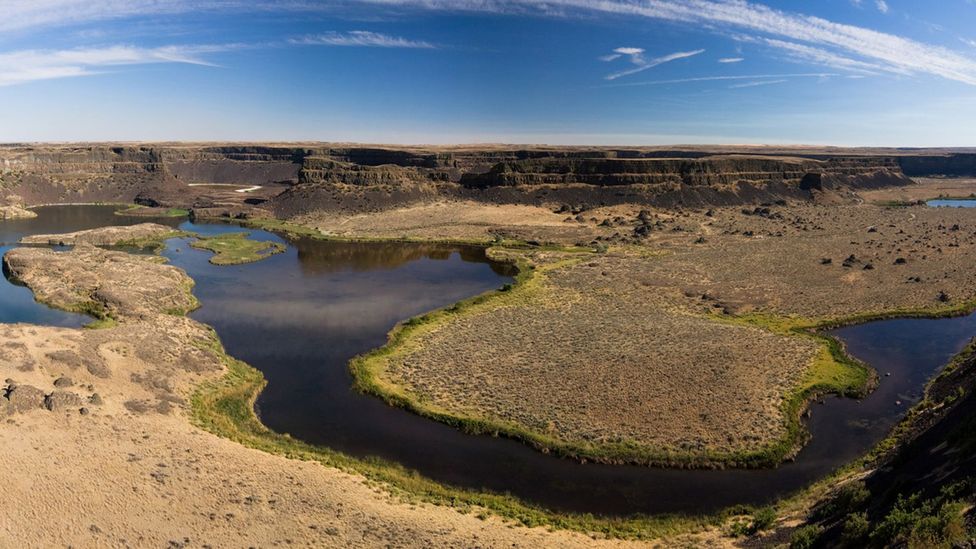 Sun shines over the barren Dry Falls (Credit: Jim Trodel/Dry Falls, Washington/Flickr/CC BY-SA 2.0)
The sunshine that assaults the eastern side of the state means that water is often a prized possession – and nowhere is that more clear than Dry Falls – one of the greatest under-appreciated natural wonders of the world.
At more than 3.4 miles wide with a 400ft drop, the presence of water would make Dry Falls one of the largest waterfalls in the world. But alas, visitors are resigned to wonder at its barren majesty from atop the basin where the Dry Falls Visitor Center lies perched above the rim of its steep chasm.
On that spring break trip, we never made it to Dry Falls – so I humbly suggested that we make a stop en route to Spokane. As I stood, looking at the place where water should have flown, it dawned on me: the purpose of Highway 2 – much like the Yakama time ball – isn't about creating something that's not there. It's not about reaching your final destination or making the stops you think you should.
So many of my ititamat beads were threaded on this stretch of road: impromptu snowball fights, the melding of families, weddings. There are much faster routes across the state. What makes Highway 2 so special are the stories you create along the way. These are the miles that made our marriage.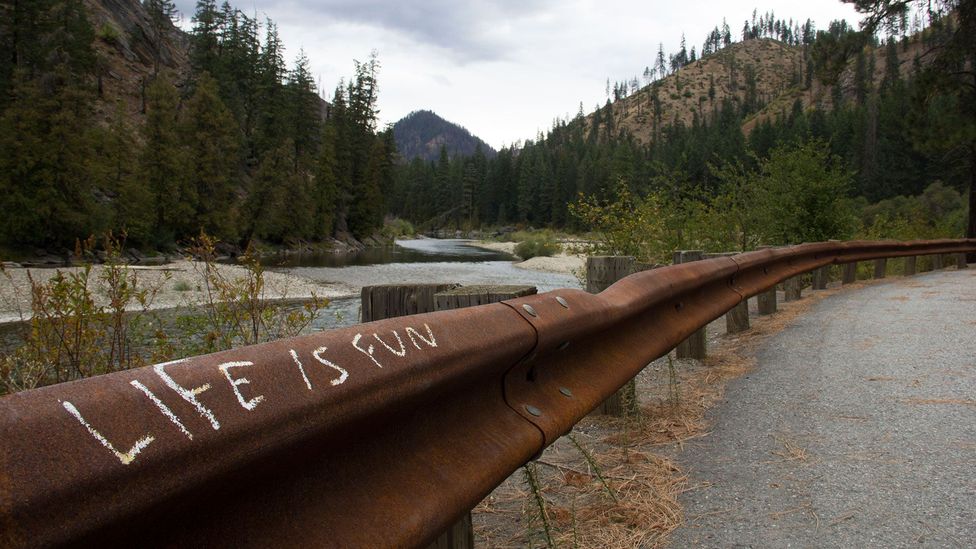 A joyful reminder on the road (Credit: Tawny Clark)

;