While the Bay of Kotor is one of Montenegro's most famous sites, there are still secrets to be found – including abandoned villages, hidden cheese shops and even its own "great wall".
D
Driving south of Dubrovnik along the Dalmatian Coast, I looked out my rental car window and saw the sun reflecting off the Adriatic several metres below. It was stunning, but I felt unsettled. My Balkan road trip was taking me out of Croatia, and I wasn't even entirely sure that my next destination existed.
Montenegro is only 10 years old, and like many of the Balkans, its history is confusing, with overlapping rulers and muddy origins. For instance, the town of Kotor, previously called Cattaro, has been run by Byzantine Romans, Napoleon, Italians, Habsburgs, Bulgarians, Ottomans and Venetians, the last of whom gave Montenegro its name (from Crna Gora, or "Black Mountain"). Even less known, perhaps, is that Montenegro separated from Serbia – the last remaining vestige of what was once Yugoslavia – a few months after a March 2006 dispute over which band should represent the two then states in the Eurovision Song Contest.
Montenegro's current fame among Balkan travellers arises from its fjord-like Bay of Kotor, where a string of medieval villages lie fringed by mountains that pop up from a submerged ancient river system, the water still like soft mercury. After enduring Dubrovnik's crowds – even in winter – the popular Bay of Kotor felt almost private.
I wandered around Kotor's atmospheric alleyways and dozen or so churches until my eyes settled upon several ramparts, which seemed to switchback up the steep mountainside like China's most famous fortress. "Montenegro has a Great Wall?" I pondered.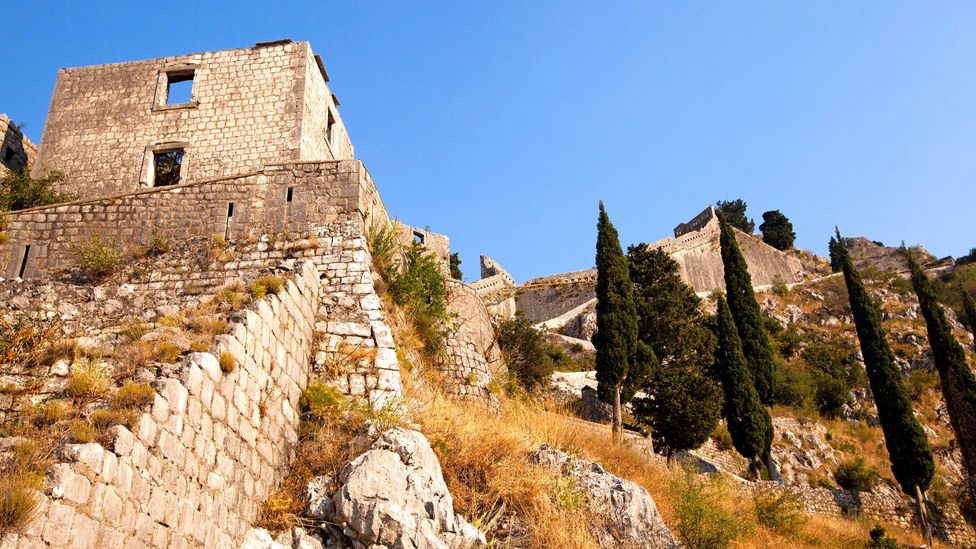 Kotor's ramparts seem to switchback up a steep mountainside (Credit: ihar leichonak/Alamy)
In a way it does. Sitting high above the walled town, the Kotor fortress (sometimes called St John, or Sveti Ivan) protected Montenegro's coast – or tried to for centuries. About 1,350 steps later, I found myself exploring the hilltop fortress above the medieval rooftops of Kotor, with the bay and mountains filling the view. No one else was around.
Near the top, I spotted an opening in a wide battered wall. Beyond was a hidden valley that dipped below the rampart's backside. I wandered through and found the ruins of an abandoned village and a fresco-filled church missing most of its roof.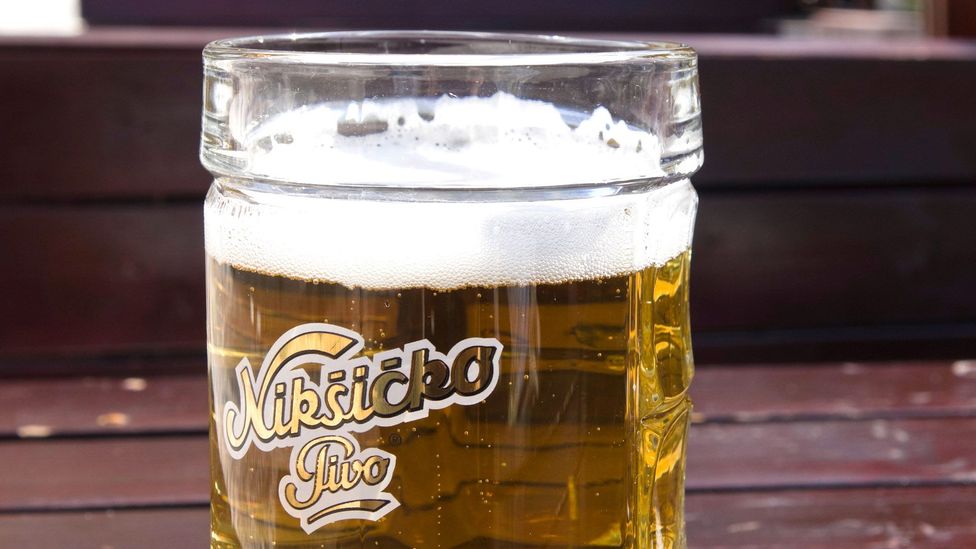 Beer is a perfect reward for climbing Kotor's fortress (Credit: David Kilpatrick/Alamy)
I also saw a sign advertising fresh cheese and brandy, and followed it to an open-air deck that was attached to a lone house. My host used a machete to slice up some fresh bread – "gratis", he said with clear panache – and I sipped a beer while nibbling on some cheese. I took in the view of the ramparts, the town and the bay snaking past the mountains.
I may not have known Montenegro before – but I was glad to know about it now.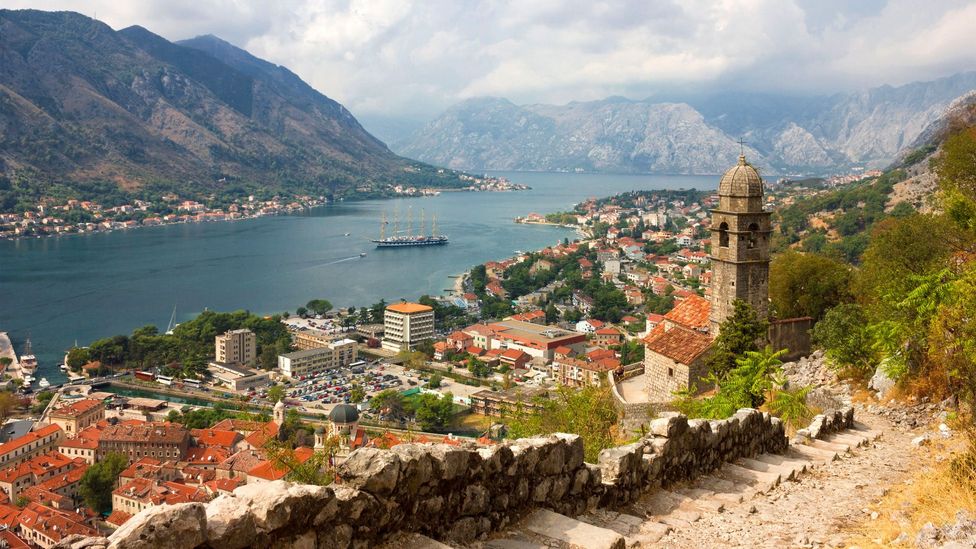 Kotor's famed bay snakes past mountains (Credit: Kiril Stanchev/Alamy)
If you liked this story, sign up for the weekly bbc.com features newsletter, called "If You Only Read 6 Things This Week". A handpicked selection of stories from BBC Future, Earth, Culture, Capital, Travel and Autos, delivered to your inbox every Friday.