Haleakalā is considered the richest place on Earth for tiny, nearly indestructible tardigrades. Biologist Sam Gon III found 31 distinct species in just 50 sq miles.
Haleakalā – est 1916
Hawaii
Sam Gon III, biologist and cultural advisor
Read more about BBC Travel's celebration of the US National Park Service's 100th Anniversary.
Perhaps you've heard of the mysterious, microscopic animals that can survive being crushed, frozen, boiled and subjected to the vacuum of outer space.
Tardigrades, better known as water bears, are tiny, nearly indestructible creatures with eight pudgy legs and snouts. They're found around the globe, swimming in pockets of wet moss or in the capillary water between grains of sand. When the water dries up, they retreat into a semi-animate state – a survival mechanism that amazes scientists.
Sam Gon III, a biologist and Native Hawaiian cultural practitioner, began hunting these smaller than 1mm curiosities in the 1980s. His search plot included the moss and lichen-covered lava plains of Haleakalā National Park. Sitting atop a 10,023ft volcano on the island of Maui, the park is subject to intense solar radiation during the day and freezing temperatures at night. Few life forms thrive on this windblown summit, which offers little in the way of food or shelter. But, as Gon discovered, it's a perfect habitat for tardigrades. He found 31 distinct species in just 50 sq miles.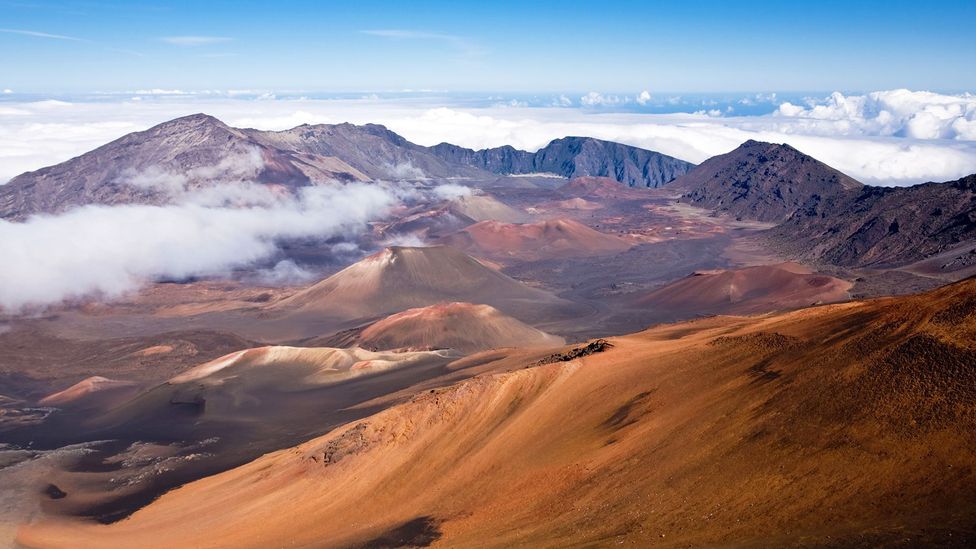 Haleakalā National Park sits atop a volcano on the island of Maui (Credit: William Brooks/Alamy)
"Haleakalā is the single richest place on Earth for tardigrades," said Gon. "It's the heart of tardigrade biodiversity."
It's only fitting that the Hawaiian scientist found this cache of wee, water-dependent animals. His middle name, 'Ohukani'ōhi'a, means "the mist that quenches the thirst of the 'ōhi'a tree". Hawaiians have hundreds of names for individual mists and rains, and the particular mist that Gon is named for can be found within Haleakalā National Park, a wilderness he knows well.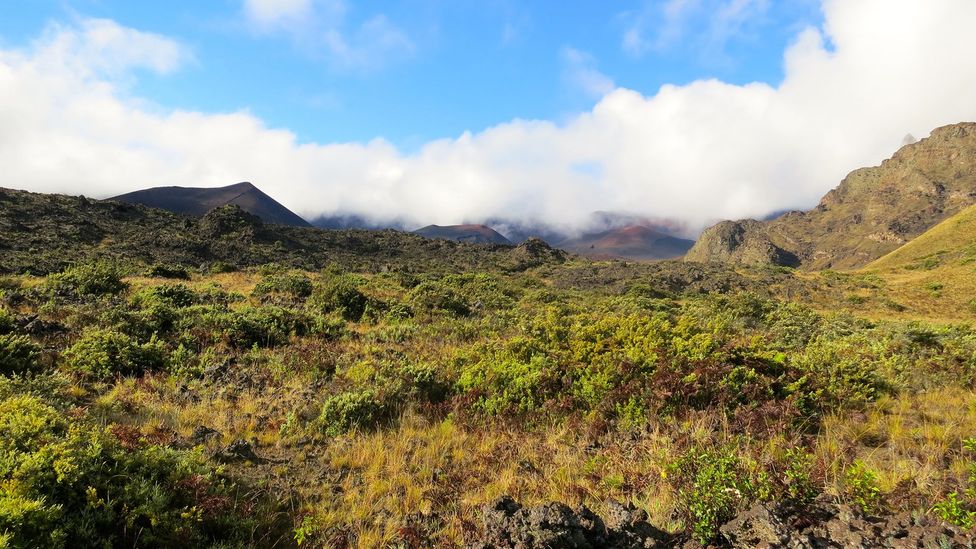 Tardigrades thrive in Haleakalā's moss and lichen-covered lava plains (Credit: Shannon Wianecki)
"To do entomology in this place, you have to spend a long time lying on the ground," Gon said.
The biologist began frequenting the mountaintop in the late 1970s, when he was researching another of Haleakalā's fascinating inhabitants – the Hawaiian happy face spider. Between surveys of the bright yellow arachnids, he helped park staff build fences, monitor rare plants and remove invasive species. And when he finally earned his PhD, he celebrated with a three-day backpacking trip through Haleakalā's picturesque crater. It was on that trip that he collected the tardigrades.
Gon is an amiable, endlessly enthusiastic thinker who draws equally from his western scientific training and his indigenous Hawaiian lineage. Before he enters a place that's considered sacred – such as the summit of Haleakalā – he practices traditional Hawaiian protocols. Chanting in a resonant voice, he announces the intention for his visit and asks for permission from his ancestors and the natural elements. "It's an acknowledgement that the place you're going to isn't just somewhere you go on a whim," he said.
Hawaiians of the past journeyed to this high-altitude realm rarely, and always with a specific purpose. They hiked up the slope of Haleakalā to collect bird feathers for capes, adze stones for carving tools and soft fern hulu – silky brown tufts of fibre – for bedding. Gon's predecessors navigated the volcanic crater's cinder paths barefoot or in braided sandals woven out of native plants. Gon recently recreated a pair of these sandals, though he usually hikes in five-fingered Vibram shoes – his approximation of bare feet.
He's explored just about every inch of the park's wild interior. He knows where the spiders hang out, where the endemic wormwood grows and what the sky looks like at dawn, when the sun slowly fills the summit's round bowl with golden light. He found the tardigrades in a landscape most people would assume was devoid of life: in patches of grey Racomitrium moss growing on prickly 'a'a lava rocks. His senses are tuned to the natural and spiritual world. According to Gon, "Hō'ailona (signs) are around us all the time."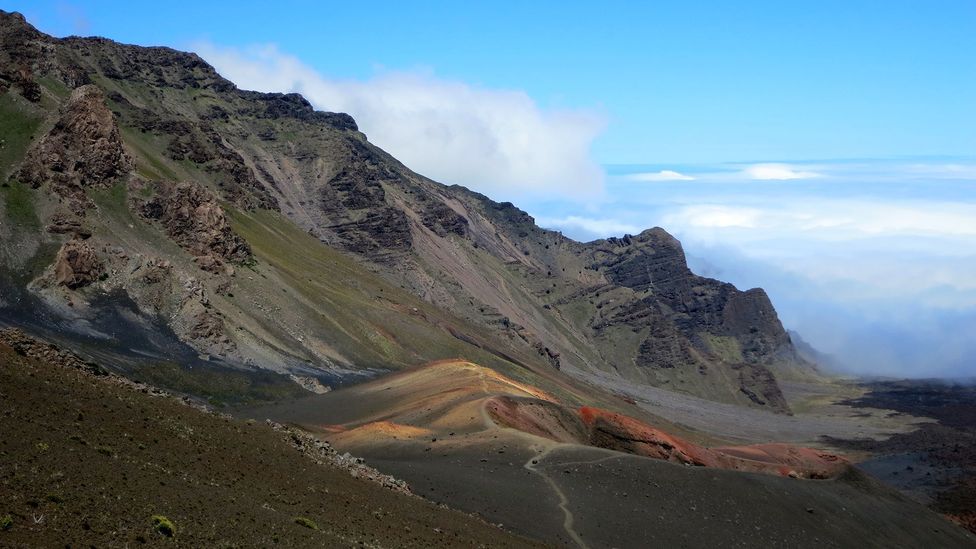 Haleakalā is subject to intense solar radiation and freezing temperatures (Credit: Shannon Wianecki)
If you liked this story, sign up for the weekly bbc.com features newsletter, called "If You Only Read 6 Things This Week". A handpicked selection of stories from BBC Future, Earth, Culture, Capital, Travel and Autos, delivered to your inbox every Friday.