Always in awe of the landscape, bush pilot Paul Claus dares to go places and do things that few aviators would even dream about.
Wrangell-St Elias – est 1980
Alaska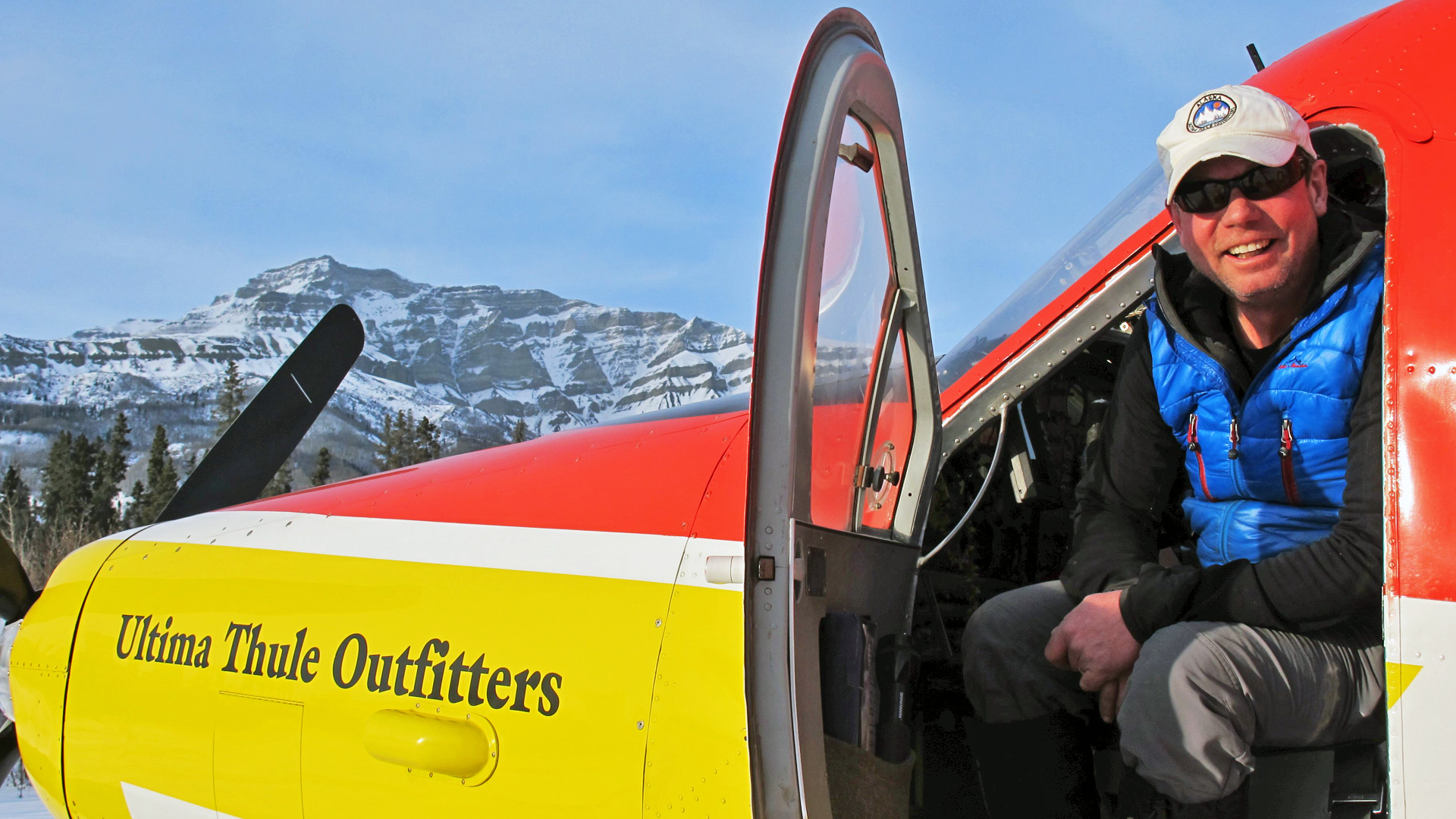 Paul Claus, bush pilot and lodge owner
Read more about BBC Travel's celebration of the US National Park Service's 100th Anniversary.
Paul Claus dares to go places and do things that few aviators would even dream about.
"Wanna land some cool places?" is his opening line to those arriving at his lodge deep in the wilderness of Alaska's Wrangell-St Elias National Park and Preserve. And with that question, he offers the chance to land on the surface of a glacier, a grassy ledge perched a thousand feet above a valley, the shore of an isolated lake or a secluded beach along the Gulf of Alaska.
 "The type of flying we do here has to be the funnest in the world," Claus said. "It's never boring, always different."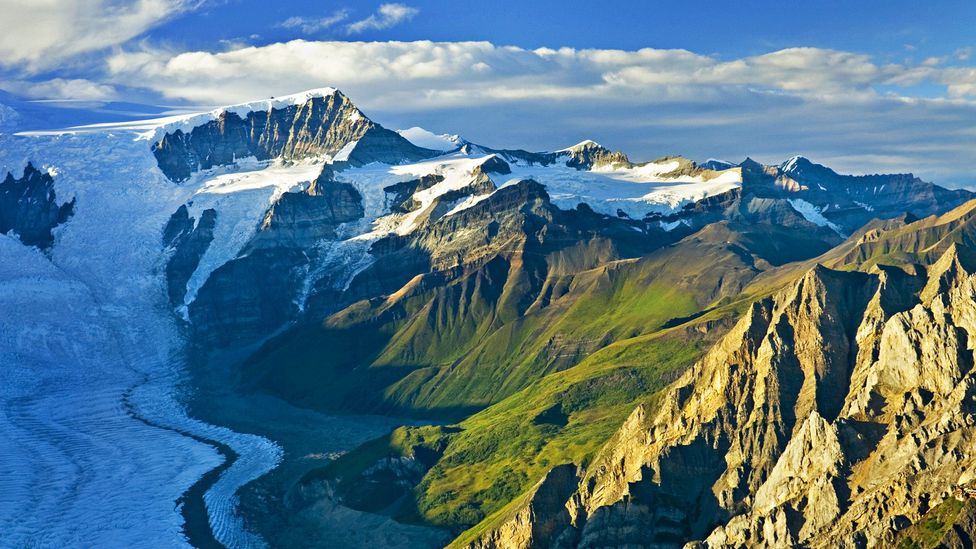 Claus has extracted climbers from 17,000ft mountains (Credit: Alan Majchrowicz/Getty)
In 1959, his father staked claim to five acres of what would later become the Wrangell-St Elias National Park. Together the family created a rustic lodge – which they christened "Ultima Thule" after the ancient Greek mapmakers' term for the northernmost habitable part of the Earth – and a bush plane service that ferries hikers, climbers, skiers and ordinary visitors around the vast reserve, created in 1978 by President Jimmy Carter (and officially designated a national park in 1980).
"There were quite a few other people up this valley at the time," Claus recalled, "but nobody else bothered to stake an official claim. They thought my dad was crazy. But when the Wrangell became a national park, we were the only people allowed to keep our land. Now we're the only folks living on this entire drainage."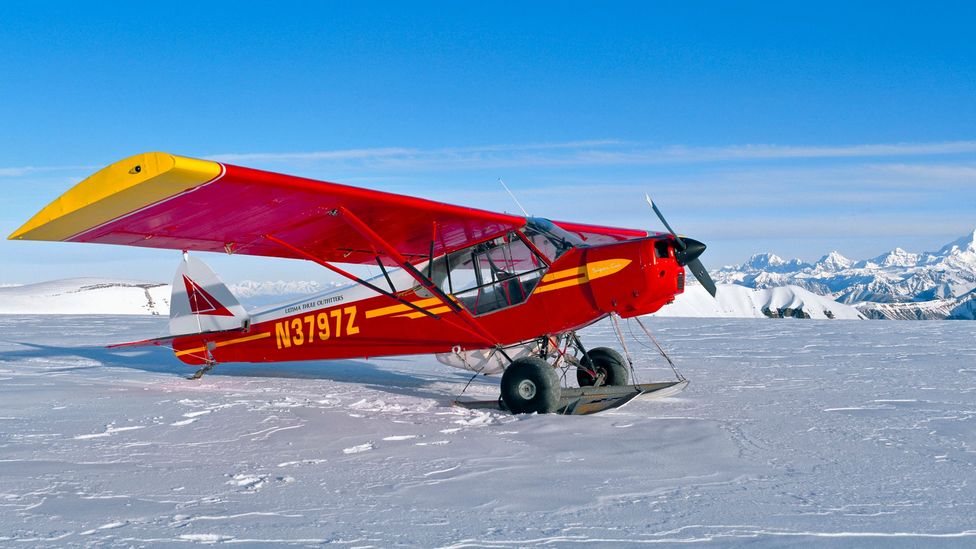 Claus can land his plane on the surface of a glacier (Credit: Joe Sohm/Getty)
With his father at the throttle, Claus has been taking to the skies above Wrangell-St Elias since before he was able to walk. "For as long as I can remember," Claus said, "we had a plane parked in our front yard." He earned his pilot's license at 14 and shortly thereafter bought his own aircraft. Flying became second nature, as familiar to young Claus as snowmobiles, fishing trawlers or hot rods were to other Alaska teens.
Nowadays, the family air squadron includes a husky de Havilland Otter, a Cessna 185 and three Piper Super Cubs. After stripping the Cubs of all electronics – including battery, generator, starter and lights – the aircraft are nearly as slight as microlights and able to float down onto the precipitous places where Claus likes to land. When all of that excess is removed, the aircraft's seven-to-one glide ratio is "as good as a hang glider", Claus explained. Oversized, under-inflated tires expedite landings on rough topography.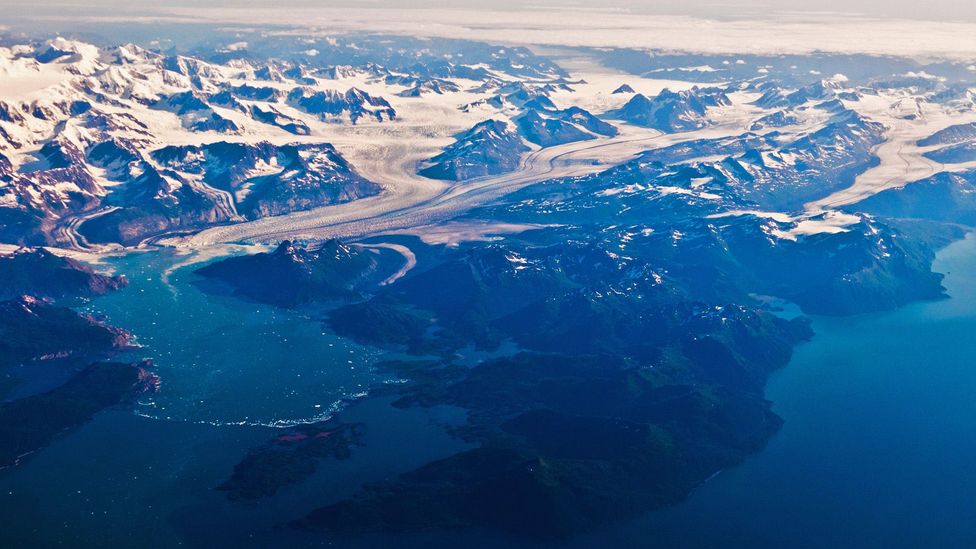 From the sky, visitors can see all the park has to offer (Credit: Mark A Johnson/Alamy)
"A good bush pilot can tell just by looking at the terrain whether or not he can land there," Claus claimed. "It's part intuition, part experience." But the real secret to Claus's success as a bush pilot is exploring the park at ground level. "I've spent so much time walking and skiing the same terrain. That way, you get to know the different types of ice and snow, what the surface conditions are really like. I once skied the entire Bagley Ice Field – 400 plus miles in 40 days – camping on the snow and ice every night. How many pilots can say that?"
Another factor is his unbridled enthusiasm for the park's other inhabitants. He's got a keen eye, an uncanny sense of spotting wildlife that camouflage among the park's rocks and woods. Want to see a grizzly bear from the air? Bet your bottom dollar that Claus can find one fishing for salmon in the Chitina River or browsing for berries beside Ross Green Lake.
Wrangell-St Elias' bush pilot
"Look at those boys down there!" shouted Claus as he spotted a herd of Dall sheep about halfway up a towering cliff in the park's Granite Range. "You don't see 'em that big very often. You're looking at near world-record rams."
But it's really those cool landings that Claus lives for and that make flying with him such an adrenaline-packed (and vertigo-inducing) experience. "Ninety-nine percent of this park is inaccessible by road," he explained. "But with an aircraft, you can touch down just about any place." That is, of course, assuming you can judge updrafts, side winds, "runway" conditions and ad hoc airstrip dimensions as well as Claus.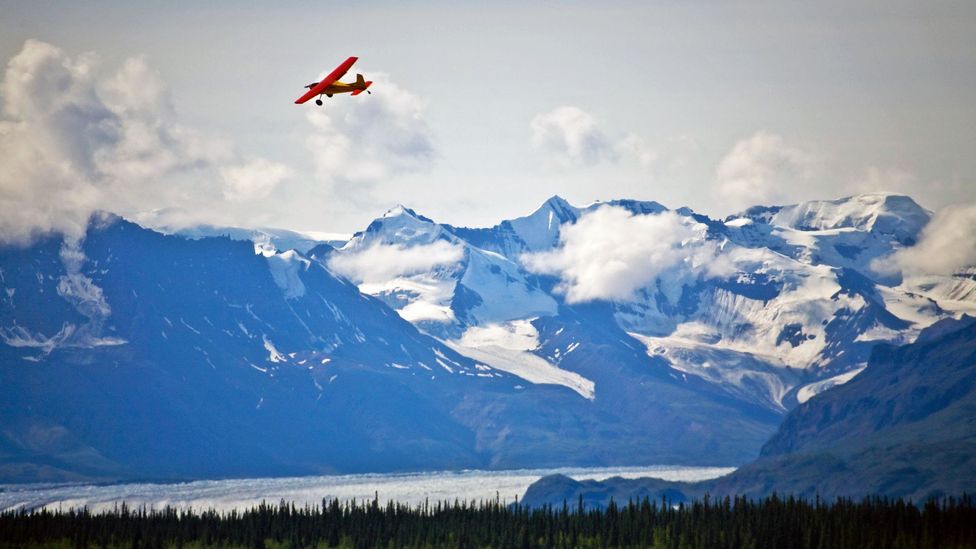 Claus finds air travel is the best way to get around (Credit: Whit Richardson/Alamy)
A slow-motion corkscrew descent onto a glacier is his trademark manoeuvre. "Most pilots just hate it – even the ones that are good or experienced at glacier landings. But I like doing it; I really get into it."
He says the biggest issue is flat light on a cloudy day, which makes it hard to tell how close you are to the glacier's surface. Claus overcomes that problem by tossing a small black plastic trash bag filled with gravel onto the would-be landing spot. "If I don't have bags, I use whatever's available – including people's ski jackets."
Paul Claus likes to land his clients in unique places (Credit: Ultima Thule)
Claus can also take her down on the beach at Icy Bay or the bumpy flats beside an alpine lake. But his most spectacular feat – one that really does take your breath away – is his daring eagle-like touch downs on rocky shelves perched high on mountainsides. He's landed his plane as high as 17,000ft on Wrangell peaks in order to deliver or extract climbers. 
"Paul has never lost his awe of this landscape," said his wife Donna, a frequent flying companion. "His enthusiasm for exploring Wrangell by plane is the same as then we first met. Every time he goes out, it's a new adventure for him."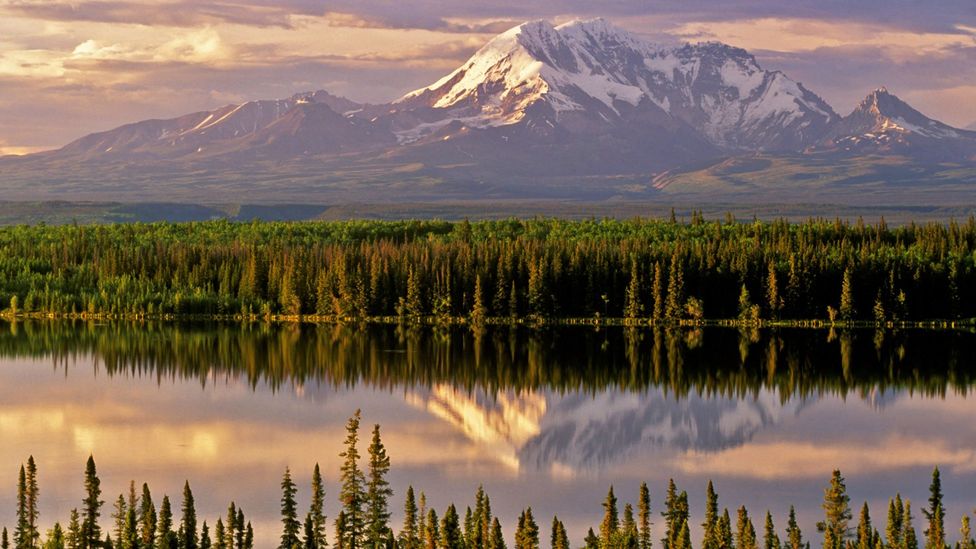 Wrangell St-Elias was officially designated a national park in 1980 (Credit: Calvin W Hall/Alamy)
If you liked this story, sign up for the weekly bbc.com features newsletter, called "If You Only Read 6 Things This Week". A handpicked selection of stories from BBC Future, Earth, Culture, Capital, Travel and Autos, delivered to your inbox every Friday.