We talked to residents in the top-ranking countries for expats to find out what exactly makes their adopted country so special.
A
As the world becomes more connected, the number of people living outside their home country is on the rise – more than 244 million globally, estimates the United Nations, up more than 40% since 2000.
But as increasing numbers of people venture to new jobs and opportunities, what makes expats happy in their new hometown?
To find out, the global community network InterNations recently conducted their annual Expat Insider survey of more than 14,000 expats from 191 countries, asking residents to rate 43 different aspects of life abroad, from friendliness of locals and family life to affordability and work-life balance. The survey then graded countries according to how well they scored across all these indexes.
We talked to residents in the top-ranking countries to find out what exactly makes their adopted country so special.
Taiwan
A welcoming culture with warm people, along with the creature comforts of Western living, makes adjusting to life in Taiwan easy for most expats – especially since locals are always willing to help.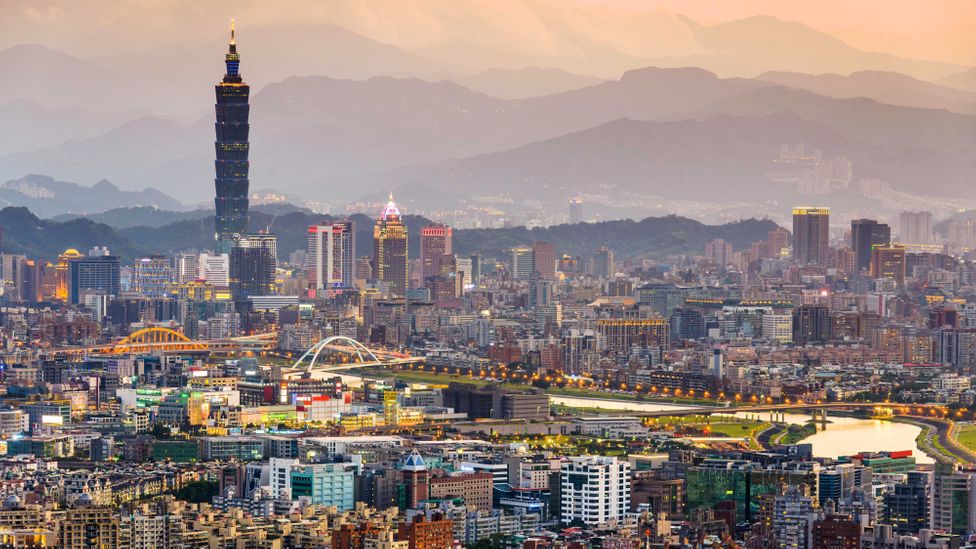 Most expats in Taiwan congregate in Taipei, where English is widely spoken (Credit: Sean Pavone/Alamy)
"I was surprised and humbled by the extent many Taiwanese locals were so openly welcoming, from showing patience when I jumbled up my Mandarin to going out of their way to help when I was in a bind," said Monica Mizzi, originally from Australia, who runs the local events and culture blog Typing to Taipei. "Most expats congregate in Taipei, where more people speak English and transportation is easy," she added.
Within the city itself, new expats tend to live in Tienmu. "It's a sprawling 'foreigner district' with a more suburban feel, further removed from the MRT system," explained Lizzie Gerock, originally from Oklahoma City, who now volunteers as an InterNations Consul in Taipei. Gerock, who's been living in Taipei for several years, resides in the downtown district of Xinyi and "loves having access to shopping, restaurants, exhibitions, street performers, movies."
While the city is affordable compared to other Asian capitals, living like a local goes a long way to keeping costs low.
"Buying anything foreign like appliances, food, clothes or shoes can be pricey," said Karen Farley, an InterNations member originally from Canada. Prospective residents should also realise that having a Western-style large kitchen with oven is rare; most are small with a toaster oven or microwave.
That said, Taipei has "ridiculously delicious cuisine," according to Mizzi, from the night market vendors to beef noodle chains to upscale Japanese restaurants, all of which can often be more affordable than eating at home.
Malta
Warm weather and proximity to Europe are the big draws for this Mediterranean nation. The climate leads to a slower pace of life, so prospective residents should get ready to relax instead of rush.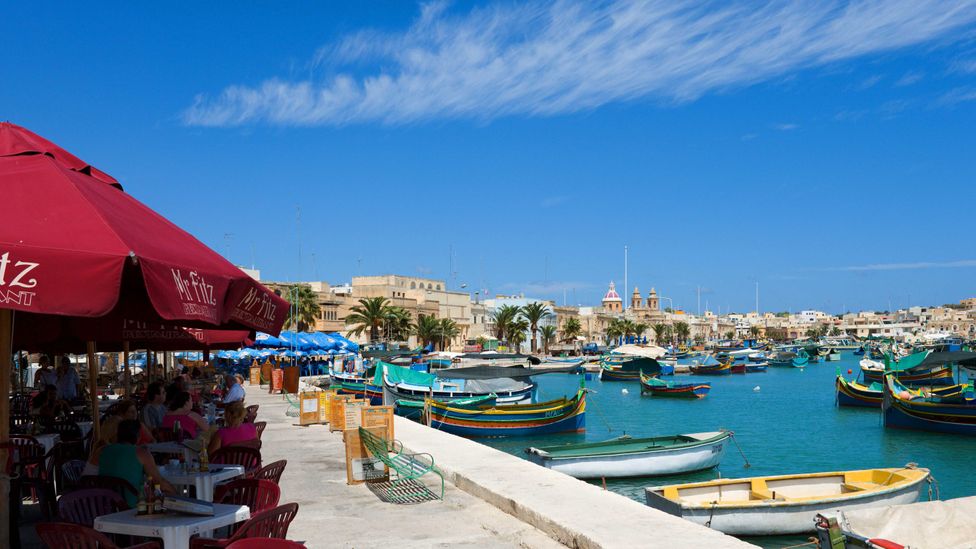 Factors such as weather and pace of life are important in choosing where to live (Credit: Ian Dagnall/Alamy)
"Some shops have a 'siesta' early in the afternoon, and many people notice slow service at the restaurants," said Silvia Di Felice, an InterNations Consul originally from Rome. "I remember sitting at a table around 8 pm once and leaving at midnight! We only had a starter and one main. Not all restaurants are like that, but be prepared; it's a relaxed approach to work."
The towns of Saint Julian's and Sliema, both located on the eastern coast, draw people who want to be near restaurants and nightlife. For those looking for more a more country, laidback lifestyle, Di Felice recommends the capital Valletta; Naxxar, 12km northwest of Valletta; and Birgu, 9km south of Valletta.
The country has plenty of big cultural events to offer, such as the International Arts Festival and the Valletta Film Festival, along with a plethora of festivals focused on local food – Festa Frawli (Strawberry Feast) being Di Felice's top tip. The wine festivals in particular are too numerous to count. "I already have two favourite local wines here in Malta: a lovely white Cittadella and a red Caravaggio Merlot," Di Felice said.
While Malta's foreigner-friendly tax system is appealing to many expats (with no tax on capital gains earned from overseas and other preferential treatment), rent can be high. "Locals tend to charge foreign people a little bit more, so you need to spend some time doing your research in order to find the best deals," Di Felice explained.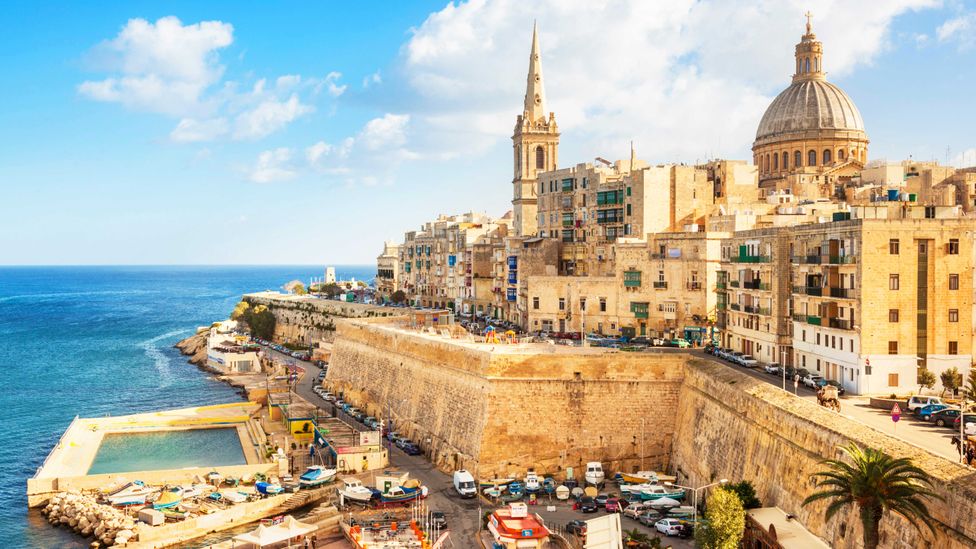 Malta's laidback culture is perfect for expats looking for a slower pace (Credit: eye35.pix/Alamy)
Ecuador
Friendly people, affordable healthcare and tasty, cheap food are just a few reasons as to why expats love living in Ecuador, according to the survey. Plus, the country's diverse cities give expats a multitude of options.
"The beauty of Ecuador is the variety," said Hagai Gat, an InterNations ambassador, originally from Israel who now lives in Guayaquil. "The people who come to retire in Ecuador often look for a lower cost of living, so the coastline, the southern part of Ecuador and Ambato [a city 150km south of Quito] will fit this type of expat. In the case of business-minded or outgoing expats, Quito, Guayaquil and Cuenca are the cities to live in." The bigger cities do come at a cost, Gat warned, with higher prices for rent and eating out.
Those with stronger language skills can venture further afield. "Here in Atuntaqui [100km north of Quito], a town of about 20,000, we are essentially the only expats and we like it that way," said Bill Hagan, originally from Kansas City and a guide for travel start-up Your Local Cousin. "However Cotacachi is 15 minutes away in private vehicle, so if we want to interact with other expats or enjoy North American cuisine, we can."
Ecuador's diverse cities and colourful cultures are huge draws for expats (Credit: Hemis/Alamy)
Mexico
Much like Malta, Mexico draws many expats initially for its warm weather, but welcoming locals and a culture rich in traditions and food keeps residents happy over the long haul.
"Mexico is an amazing country rich with thousands of years of history and culture, fantastic beaches, wonderful archaeological sites and colonial cities," said Samira Hosseini, an InterNations ambassador originally from Iran, who now lives in the city of Monterrey, 150 miles west of the Texas border. "In particular, the diverse and colourful cuisine of Mexico is hard to resist."
Expats here also rave about how locals go out of their way to make them feel included. Hosseini has a friend who moved to a similar sized European city at the same time, but she didn't get invited out, leaving her feeling isolated in her new surroundings. "I was exhausted too, but it was because of having too many friends and being invited to too many parties that I couldn't resist!" Housseini said. "I did not feel a single day of loneliness in Mexico."
Many Western expats seek out beach towns like Tulum on the Gulf Coast or Puerto Vallarta on the Pacific Coast, but Mexico City, in the central part of the country, is truly the country's mecca.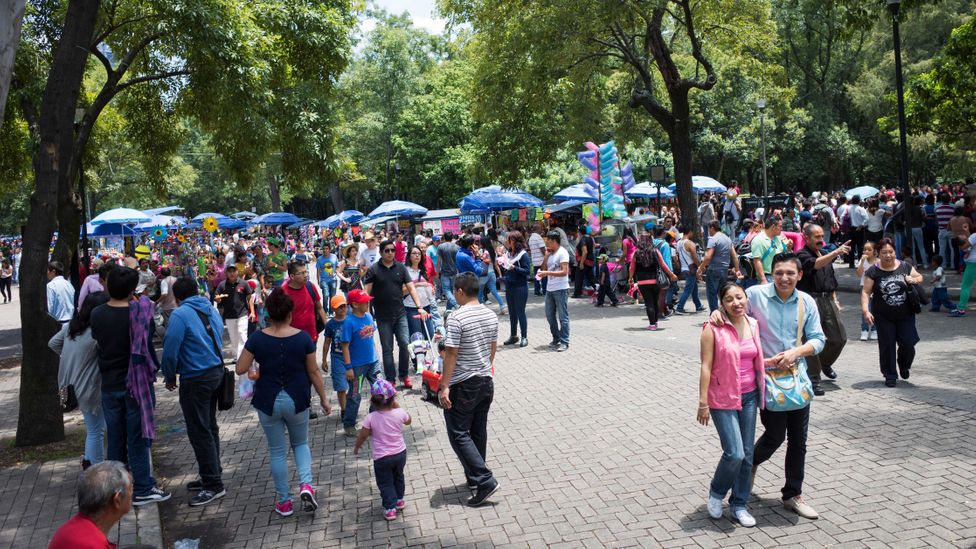 Mexico City is a mecca for expats looking to learn more about culture (Credit: David Coleman/Alamy)
"Mexico City is as metropolitan as it gets," said InterNations ambassador Biokrobo Samson Wokoma, originally from Nigeria. He recommends expats live in Mexico City's central neighbourhoods of La Condesa, La Roma, Escandon and Napoles, which are affordable and have easy access to restaurants, bars and clubs. They area also close to the Metro-bus, Metro-train and Eco-bicycle systems for easy commuting to the rest of the city, and most residents have at least a working knowledge of English, making assimilation easier.
Plus, as an added perk, expats can usually find a little piece of home in Mexico City. "Expats can often find restaurants that serve their home delicacies and spots that mark foreign festivities like Oktoberfest," Wokoma said.
While still much more affordable than other Western capitals, Mexico City is the one of the more expensive areas in Mexico. Still, Wokoma says it's easy for families to live comfortably at around 16,000 pesos a month, even in the capital.
New Zealand
The country's stunning natural beauty draws people from across the world, and with easy access to both cities and beaches, expats usually adopt the local relaxed lifestyle.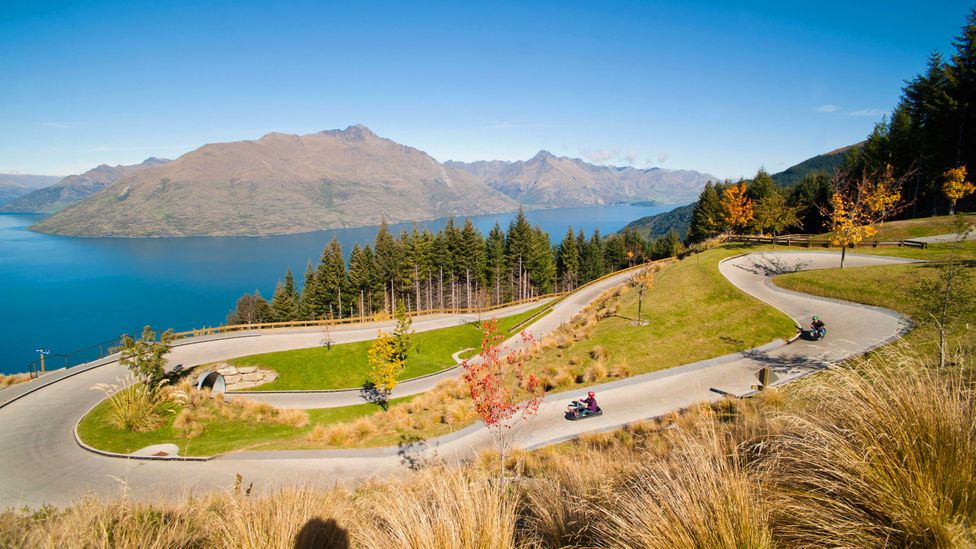 Queenstown is popular with those who want to enjoy natural surroundings (Credit: robertharding/Alamy)
"I initially moved to New Zealand [with] my parents, but I have lived overseas since then and returned because I missed the laidback lifestyle and kind and friendly people and environment," said Purva Bhatnagar, an InterNations Ambassador who grew up in Hong Kong and Singapore. She notes that a typical Kiwi works 8:30 am to 5 pm, never overtime, and enjoys meals and weekend activities, like house parties, road trips or "tramping" (Kiwi slang for hiking), with their family.
For the most metropolitan experience, Bhatnagar suggests Auckland, which she describes as "the New York of New Zealand". Wellington is a little less populated, but as the capital has an abundance of government, education and technology jobs. Tourist hub Queenstown is popular with those who want to enjoy the natural surroundings to the fullest, or with people in the services industry.
The trade-off for the laidback lifestyle can be a relatively lower salary compared to the cost of goods (especially for housing in bigger cities like Auckland and for fresh produce). Still, travel, outdoor activities and healthcare remain inexpensive compared to the rest of the world.
If you liked this story, sign up for the weekly bbc.com features newsletter, called "If You Only Read 6 Things This Week". A handpicked selection of stories from BBC Future, Earth, Culture, Capital, Travel and Autos, delivered to your inbox every Friday.