Noah Strycker is the kind of traveller who likes to meet the locals. But his favourite 'locals' are birds, and the people who can help him find them.
N
Noah Strycker is the kind of traveller who likes to meet the locals. But his favourite 'locals' are birds, and the people who can help him find them.
In 2015, the Oregonian, already a legendary ornithologist and naturalist at 30, smashed a long held 'Big Year' world record by observing 6,042 bird species (more than half the world's total) in 41 countries and seven continents in 365 days.
But what makes Strycker different to others who undertake the often-solitary pursuit of bird-watching is that he has resolved to never bird alone. Instead, he taps into social networking sites to commune, learn from and often stay with other people who are passionate about ornithology around the world.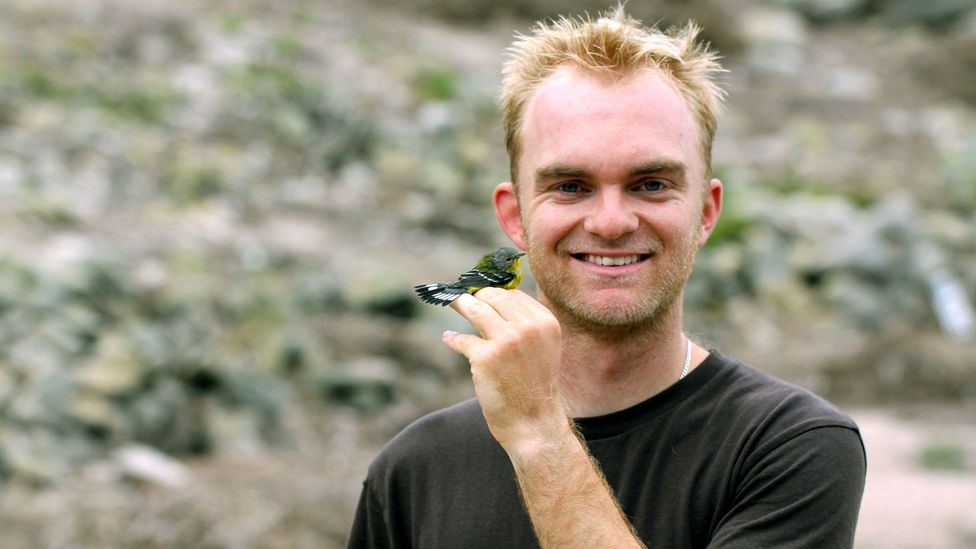 Strycker set a world record by observing 6,042 bird species in one year (Credit: Noah Strycker)
'Bird Man', as he's often called, has spent months observing penguins in frigid field stations in Antarctica; has hiked the entire Pacific Crest Trail from Mexico to Canada; and has done field research in remote corners of Amazonian Ecuador, Costa Rica and the Australian Kimberley, among many other places.
For Strycker, birding is a way to see the world from a different perspective. In studying their behaviour, he said, we ultimately learn about ourselves.
Q: Do you consider yourself a birder and a traveller in equal measures?
I'm definitely a birder first and foremost, but I love to travel – mostly to see birds, but also for the people, the food, the smells, the colours and the excitement of being some place I've never been before. For me, birding offers a fresh way to see the world. No matter where I go, birds give me focus and context and meaning, turning any trip into a treasure quest.
Q: Do you think travellers gain more from their experience if they travel with a purpose, as you do?
Absolutely! Focused travel is so much more rewarding than being a general tourist. If you have a mission, or a project or any reason beyond personal sightseeing, you'll get more out of the experience.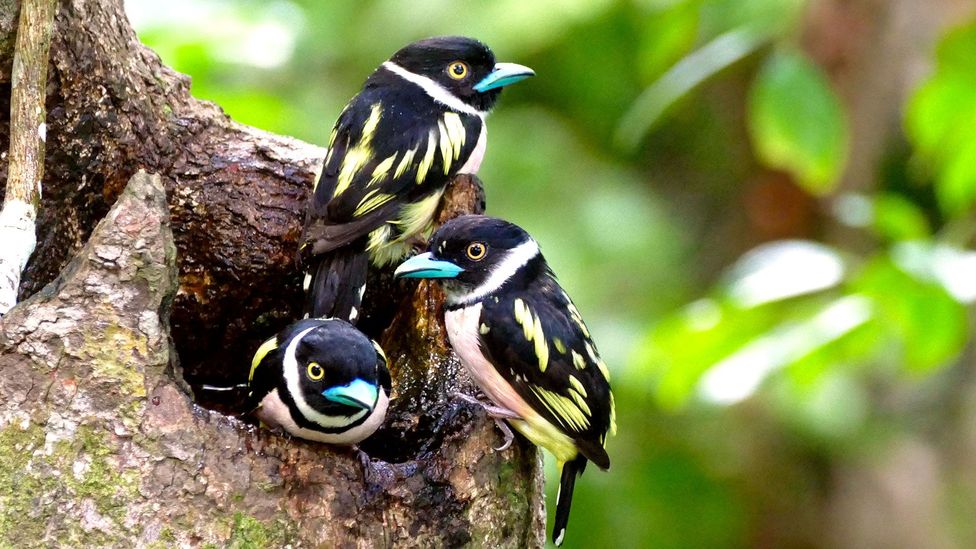 "If you have a mission, or a project or any reason beyond personal sightseeing, you'll get more out of the experience" (Credit: Noah Strycker)
Q: What are some of the really remote parts of the world you have to visit in order to see rare birds?
I've never travelled like a regular tourist. I've done a lot of research trips on birds: I've lived several months in the Amazon and the Australian Outback. I've travelled to islands off the coasts of Maine and California, and spent a season in Central Panama.
Some species, like the harpy eagle of South America, live exclusively in large expanses of wilderness. I was lucky to see a harpy in Central Brazil, near the Pantanal, during my world Big Year. But my rarest sighting was probably in Papua New Guinea, where I saw a golden masked-owl – a species that hadn't been recorded in the wild in about 30 years, which is before I was born. To be a world-class birder, it pays to get off the beaten track.
Q: You spent most of summer 2016 camping with two women in a remote part of Antarctica. What was that like?
Camping out with other researchers on the ice for three months was kind of like living on the international space station, but colder and windier. The other two researchers – women who are both veterans of the penguin science project – and I each had our own Scott tent that we lashed to the ice and rock to protect against the brutal winds that often whip up down south. These tents are very sturdy but mine was still shredded by gale-force winds halfway through the season, and a new tent had to be helicoptered in for me! We were far enough away from each other to give us a semblance of privacy, though.
Besides the tents, we had a tiny wooden hut that was frozen in place, about the size of a double outhouse, which contained a kitchen, a few bunks we rarely used, a table and folding chairs, and a place to go to the bathroom in buckets that were frozen and shipped back with us.
Q: What was your daily routine like?
Most of the day we spent on our own in the endless white landscape, ambling up and down the colony of 250,000 Adélie penguins. We looked for those that had been tagged, and recorded data about them in our notebooks. Adélies are competent, sturdy, friendly and curious. I often had groups of young penguins following me around. Sometimes they preened on my snow pants or untied my bootlaces. Our crew ended the season with a burst of corralling and tagging new chicks before a helicopter came for us, and we went back to McMurdo Station to catch a military flight to New Zealand and home.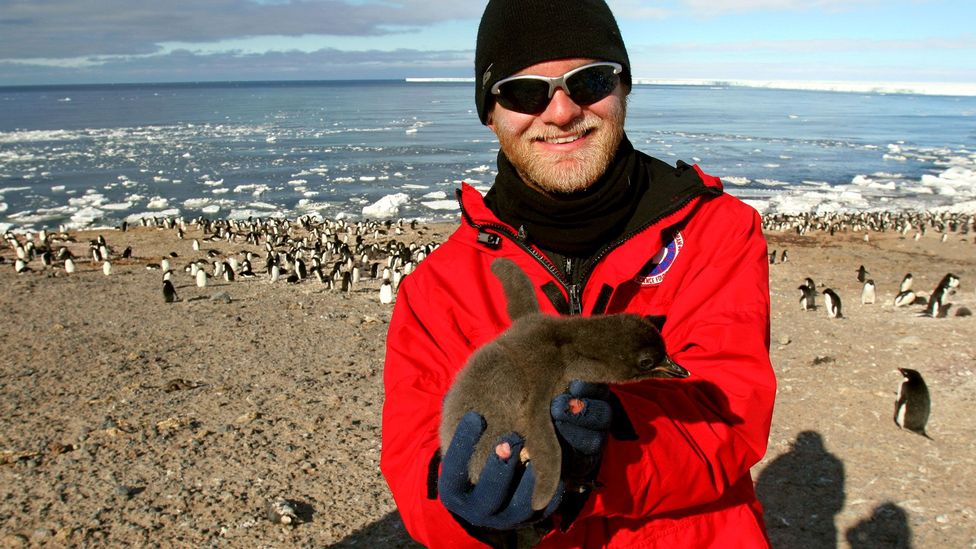 Strycker got to spend time with friendly Adélie penguins in Antarctica (Credit: Noah Strycker)
Because of the 24-hour sunlight, we kept to a fairly rigid daily schedule just to keep from slipping into odd habits. We had been dropped by helicopter with a pile of food – frozen, obviously – that we gradually worked our way through. The chocolate went fast, the frozen cauliflower not so much, and we fantasised about fresh tomatoes. We made very delicious fresh yoghurt each day.
The toughest part was getting out of my sleeping bag each morning. I wore so many layers of clothing at all times and didn't even get to change my underwear or socks for weeks at a stretch. Putting my feet into bone-chilling boots and heading outside into the frigid air was always bracing. We worked every day, even on Christmas. But it never felt like work to me.
Q: Have you had to make any sacrifices, financial or otherwise, in order to fulfil your passion?
My somewhat nomadic life has trade offs; it isn't making me rich and can be hard on relationships – I was dating a kayak guide from New Zealand, but the Big Year put a stop to that.
But the sacrifices have not been much compared to the excitement, adventure and satisfaction of the travel and writing I've done. I truly feel like I'm the luckiest birder in the world.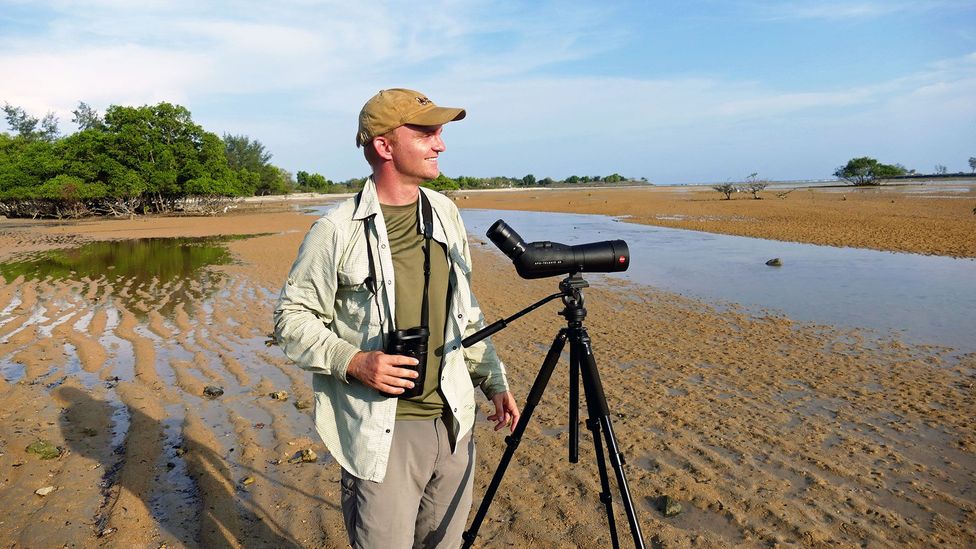 The excitement of his mission is worth the sacrifice, says Strycker (Credit: Noah Strycker)
Q: Tell us about how this idea of doing a Big Year of birding was born?
I had dreamed for years about doing a Big Year, partly inspired by the book Kingbird Highway by Kenn Kaufman, who spent a year hitchhiking and chasing birds around the US in 1973, which I read several times when I was a teenager. At some point I realised that nobody had ever quite gone all-out on a worldwide version of this quest.
Q: Who had the record before you and how tough did you think it would be to break it?
The world record was held by a British couple, Ruth Miller and Alan Davis, who saw 4,341 species in 1998, and I thought it would be feasible find at least 5,000. Beyond that, who knew what was possible?
Q: How do you pack for a yearlong birding trip?
I packed light. Half my backpack was filled with my spotting scope and tripod – necessary for viewing distant birds, but relatively bulky and heavy. With my binoculars, laptop and a small Leica camera, I didn't have a lot of extra space for clothes. So, I brought two pairs of lightweight trousers, two T-shirts, two pairs of underwear, three pairs of socks and a light sweater. I didn't pack much cold-weather gear because I was mostly in the tropics.
Q: How did you plan the itinerary?
Strategically, I first looked at the places with highest diversity: the rainforests of South America, Southeast Asia and Central Africa. Then I started filling in the gaps and added destinations with a high number of endemic species, like Madagascar. To connect it all together, I decided to make it one continuous trip, rather than skipping back and forth, which meant I wouldn't go home during the year. But the key part of the strategy was connecting with local birders in each place. Nothing can replace local knowledge.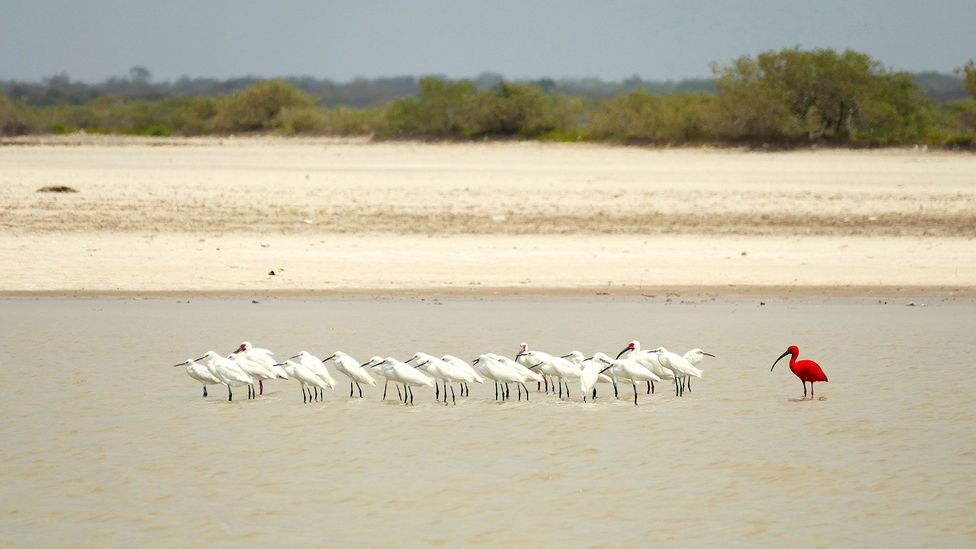 "Almost every aspect of bird behaviour has parallels with human behaviour" (Credit: Noah Strycker)
Q: And how did you make those connections?
I asked friends in other countries who they knew, and then followed up each contact until I found someone with enough free time to go birding. I also tracked down birders through Facebook, and websites like eBird, BirdingPal and online listservs. I visited 41 countries on all seven continents, and met hundreds of birders throughout the journey.
Q: Tell us about a birder you met in your Big Year.
In northwest Argentina, I was referred to a local birder named Freddy who spoke no English but was said to be the best in his area. I sent a couple of emails in my shaky Spanish months ahead of time and hoped for the best. When my plane landed in the town of Jujuy, I realised I had no idea where Freddy lived, what his phone number was, where he planned to take me or who else might be coming along. But he showed up with three other young birders and a pile of gear, and we ended up backpacking for four days in a spectacular, seldom-visited mountain range. The specialty birds made those days worthwhile, and the adventure of going local kept things interesting throughout the year.
Q: How did you finance the travel?
I had a book contract with Houghton Mifflin that covered most of it. Leica gave me some gear, Audubon let me blog about it and paid me. I more or less broke even. I stuck to a severe budget, stayed on people's couches, ate street food. I tapped into this worldwide network of birders. This trip wouldn't have been possible 10 years ago.
Q: Are there any places you recommend for people who are just getting into birding?
To see the most birds in the least amount of time, I'd recommend Ecuador. That country has an incredible diversity and good infrastructure, lots of lodges, good guides and a wonderful culture. Closer to home, I like Malheur National Wildlife Refuge in Oregon, which is still my favourite birding site.
Q: You've said that birding can help people slow down and notice the natural world. What can people learn from your experiences?
Once you get hooked on birds, it's like a gateway drug for caring about the environment."
My goal isn't to make everyone a hard core birder like me. There's enough of us already. I want to increase people's appreciation for the natural world around them. Once you get hooked on birds, it's like a gateway drug for caring about the environment. The more of that energy that goes around, the better.
Q: In your book, The Thing With Feathers: The Surprising Lives of Birds and What They Reveal about Being Human, you wrote about the snowy owl and its pattern of turning up in peculiar places, like Hawaii. How do we learn about ourselves by studying birds?
Almost every aspect of bird behaviour has parallels with human behaviour. They have their own personalities just like we do. I can identify with snowy owls in some ways; they can be quite nomadic. Just as there are some individuals who are genetically programmed to wander, I think the same can be said of birds.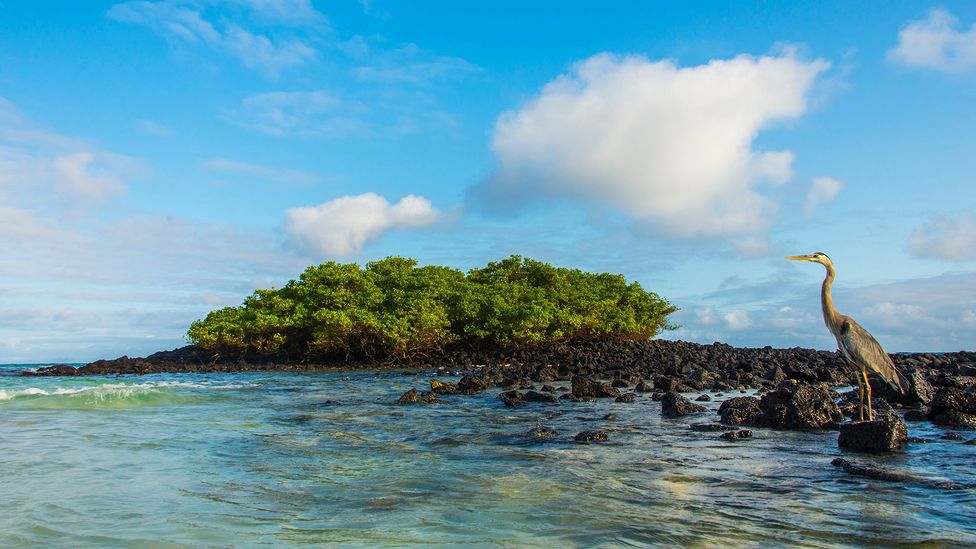 Strycker says Ecuador is the place to see the most birds in the least amount of time (Credit: Giovani Cordioli/Getty Images)
Q: Birds are, in a way, the ultimate travellers are they not?
They are. They don't need passports to get across borders like we do. The phrase 'free as a bird' really does have meaning.
Join over three million BBC Travel fans by liking us on Facebook, or follow us on Twitter and Instagram.
If you liked this story, sign up for the weekly bbc.com features newsletter called "If You Only Read 6 Things This Week". A handpicked selection of stories from BBC Future, Earth, Culture, Capital, Travel and Autos, delivered to your inbox every Friday.