If Newfoundland seems like a world removed from Canada, stepping foot onto Change Islands is something else entirely.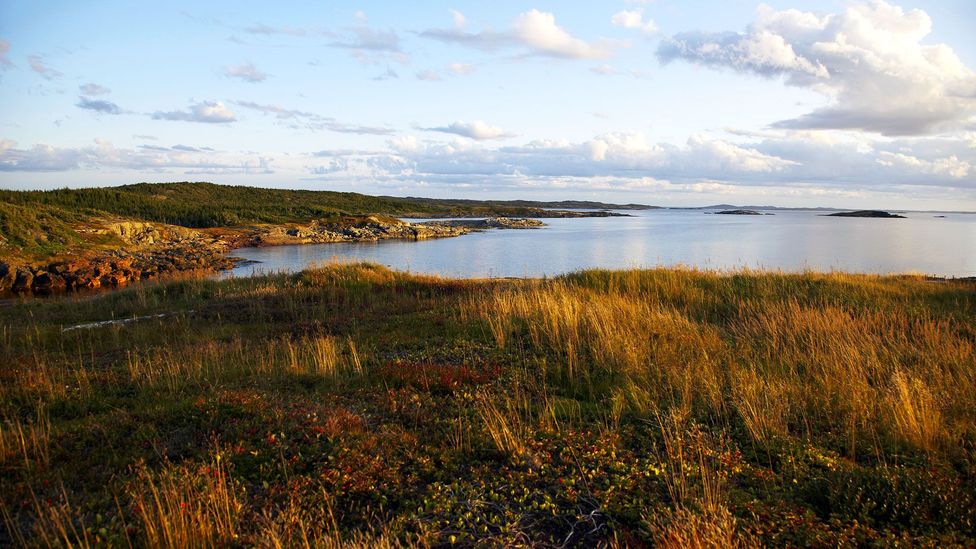 Newfoundland, Change Islands
Nearly 450km from Newfoundland's capital of St John's, the remote Change Islands sit between Notre Dame Bay and the Labrador Sea and are accessible only by ferry.
In a province full of peculiar town names, like Heart's Content and Cupids, it makes sense that the origins of Change Islands are also shrouded in folklore. Locals believe that the moniker came about when settlers on nearby Fogo Island decided to resettle on Change Islands – meaning they effectively changed islands. The name is a small but suitable little window into the community's quirky and beautiful spirit.
While the area is technically made up of three small islands joined by a narrow strait of water (a 'tickle', in Newfoundland English), the 300-strong community mostly occupies the south and middle islands.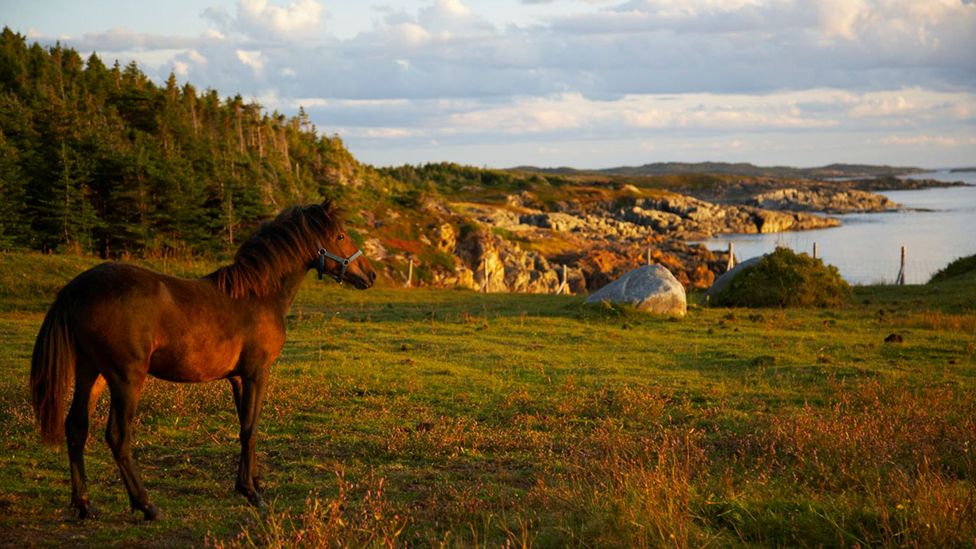 But it's Change Islands' other inhabitants – not the 300 locals – who arguably steal all the glory: the dozen or so critically endangered Newfoundland ponies.

The Newfoundland pony has been around since the early 1600s, when the island's earliest settlers arrived from England. They're descendants of Exmoor, Dartmoor and New Forest ponies – animals accustomed to the rugged landscape and harsh climate of the North Atlantic. Thanks to Newfoundland's seclusion, the ponies intermingled for hundreds of years and eventually created their own special, sturdy breed.
The ponies are characterised by their hardy and strong but gentle nature. They're short – no more than 14 hands high – and typically their legs tend to be darker than the rest of their body.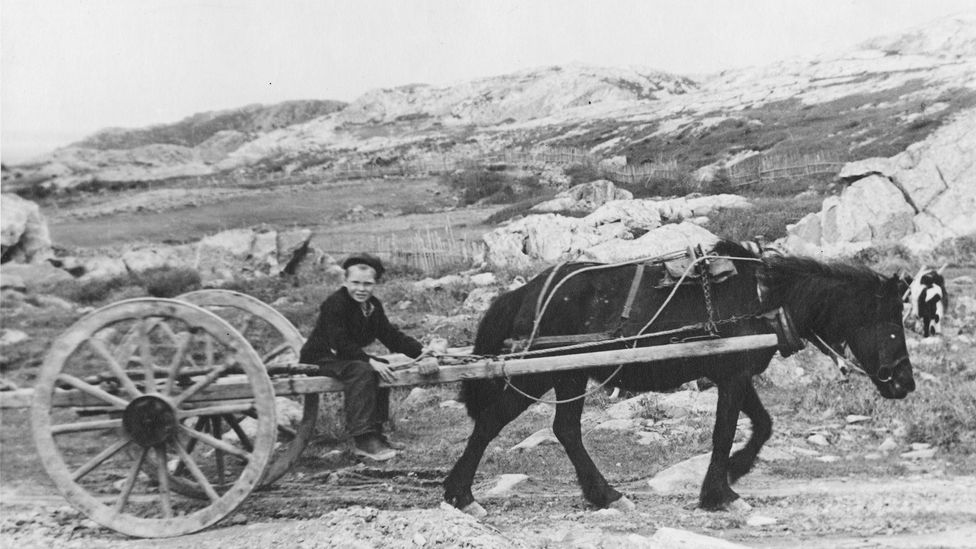 Like most places in Newfoundland, the ponies on Change Islands were used for manual labour; ploughing fields for crops, pulling wood for homes and hauling gravel to build roads. They even worked the mines. During the winter months, people would let their ponies roam freely until spring. The islands' boundaries were their fences.
Eventually, due to new technology, the need for ponies in manual labour started decreasing. Ponies were left to wander the island, forgotten. Their numbers started dwindling gradually. And, when times were rough, they were butchered for meat and sold overseas.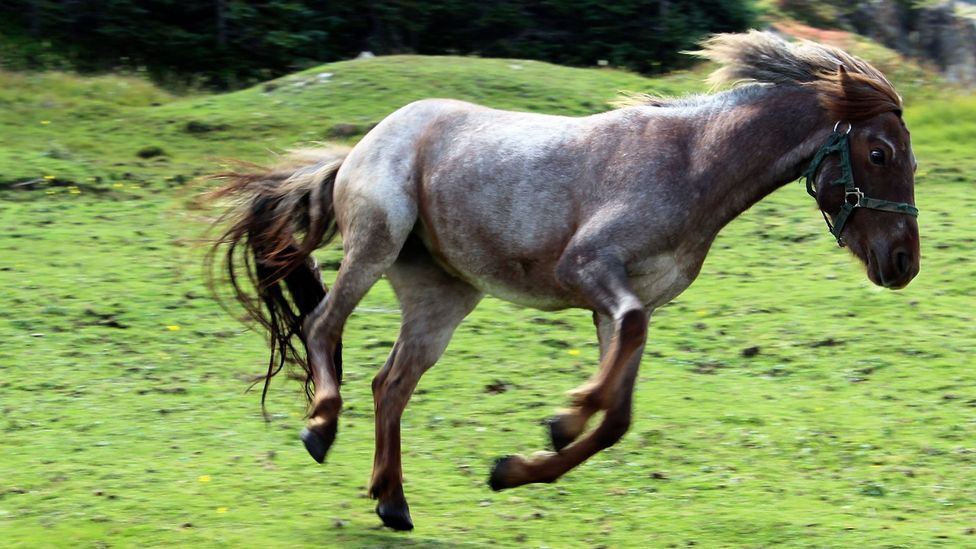 In the 1970s, the Newfoundland pony population totalled around 12,000. By the 1980s, fewer than 100 remained.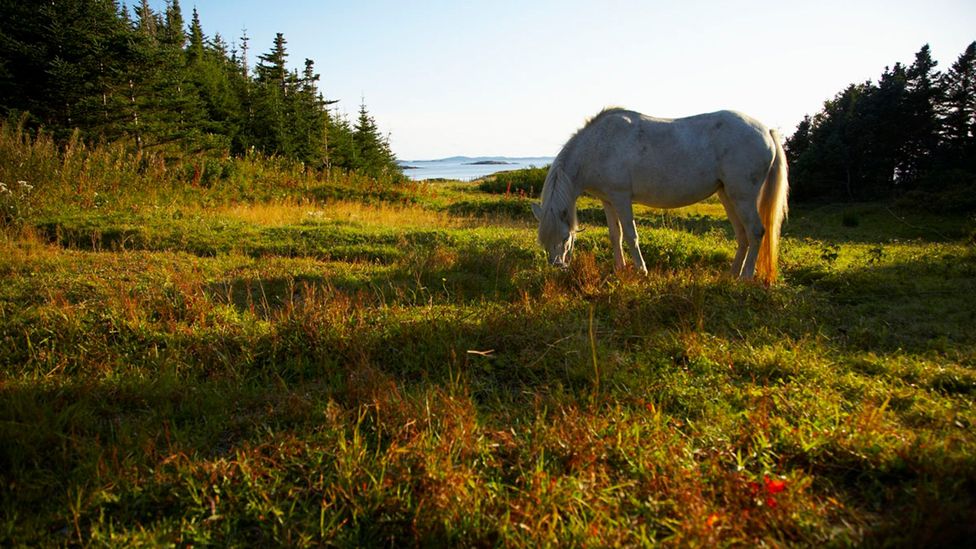 Newfoundland, pony, Change Islands
In 1997, Newfoundland's provincial government passed the Heritage Animals Act of Newfoundland and Labrador, providing legal protections around the Newfoundland pony. It became illegal to transport any pony off the island without having a special export permit, and ensured that the animals were only going to breeders and pony lovers – not meat packing plants. The Newfoundland Pony Society was set up to promote, register and protect the ponies.
The population has since grown, with an estimated 250 ponies now able to carry on the breed. Most are in Newfoundland, but there are also small populations in Nova Scotia and Ontario.
So it's impressive that isolated Change Islands is able to sustain so many – and mostly at the Newfoundland Pony Sanctuary, a breeding and protection operation run almost entirely by just one woman.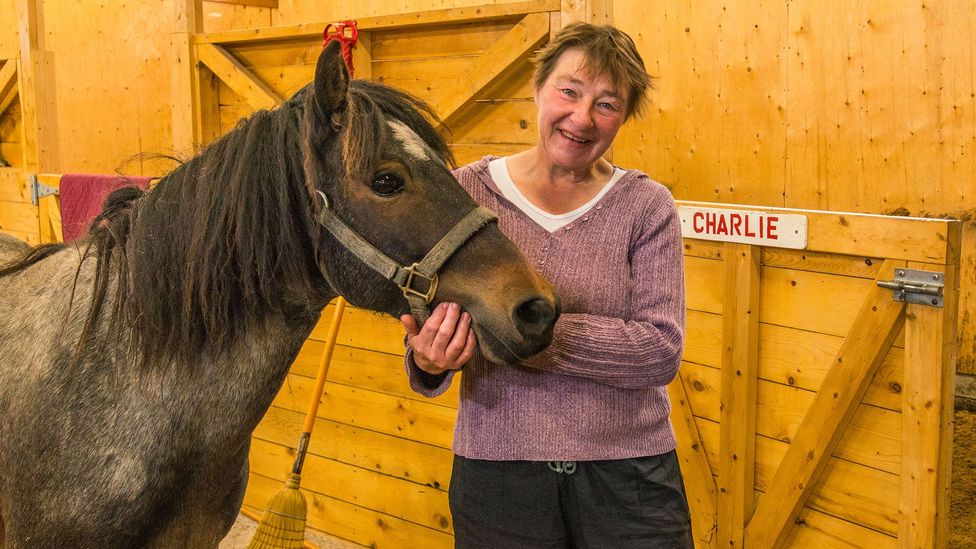 Netta LeDrew grew up in Change Islands and has always had a love for the ponies. She's the kind of Newfoundlander that makes the province so famous for its hospitality, and her gift for storytelling is only enhanced by her lilting Newfoundland dialect.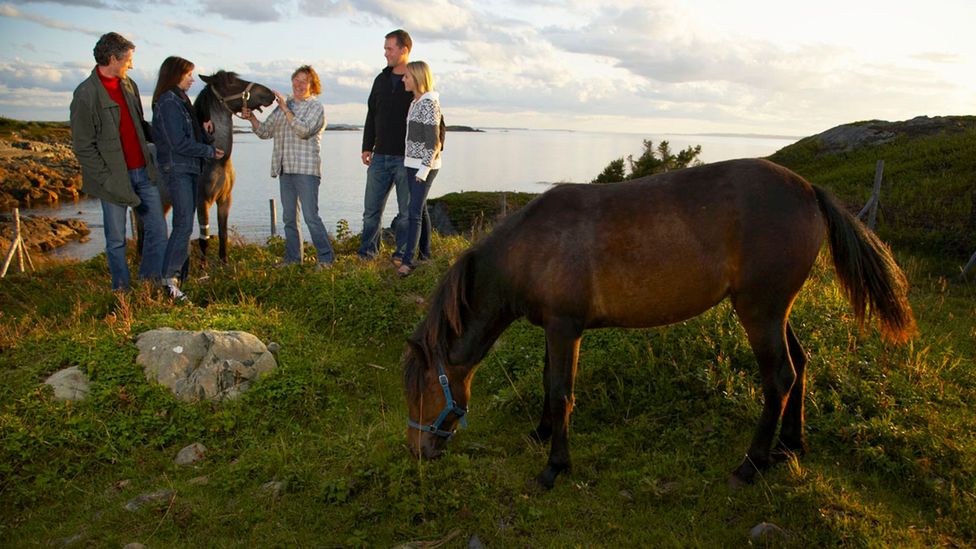 The sanctuary was originally started in 2005 by a local woman named Beverly Stevens, but the demands of running a sanctuary in an isolated corner of an already isolated province are huge. When Stevens decided to move the ponies to the mainland, LeDrew couldn't stand the idea of losing the animals, and offered to take over.
"It's a shame to see them go," she said. "So I'm doing my part to keep them alive."
Today, Netta is a one-woman operation, managing the barn and 12 ponies. There are no full-time staff members other than her.
"I have volunteers around town that will help me when I need them," she told me. Such gestures of goodwill aren't uncommon in rural Newfoundland.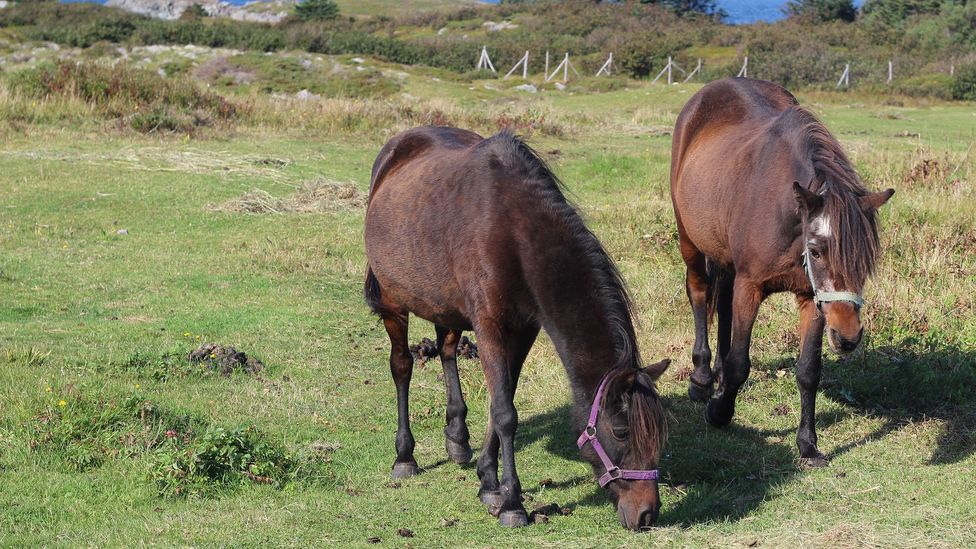 LeDrew started off with five ponies, and slowly started breeding. Today, of the 12, 10 ponies belong to LeDrew and two are boarders. Lilly was born in 2006, followed by Jigger in 2007. Three more ponies were born in 2008. Kate of the Cove was born in 2010, along with Charlie.
The ponies are like her children and LeDrew knows the birthdate for every one of them. She'll also tell you the details of any pony's lineage, starting right from their siblings up to their great-great grandparents. The tangled web of lineage is more complicated than you can imagine; when there's such a small breeding pool, it's necessary to prevent the bloodlines from getting too close.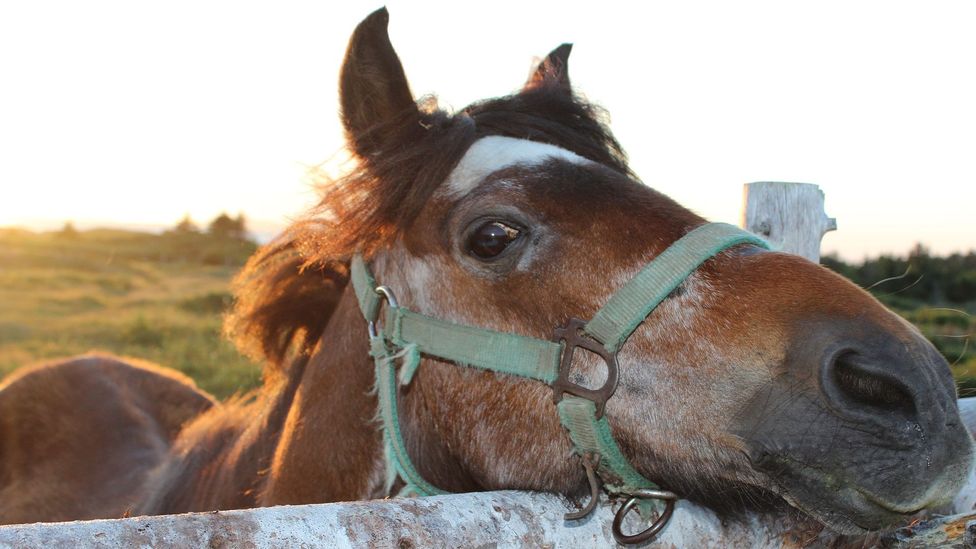 Each pony has its unique personality, and their long lifespan well into the 30s means LeDrew gets to know the creatures well over the course of their lives. The sanctuary's oldest pony is 36 years old. Her name is St George's Princess, and according to LeDrew, she has 'bad teeth'. Princess requires a special, soft type of grain made from minced alfalfa cubes. 
"When I come into the barn first thing in the morning, she's asking for it," LeDrew laughed.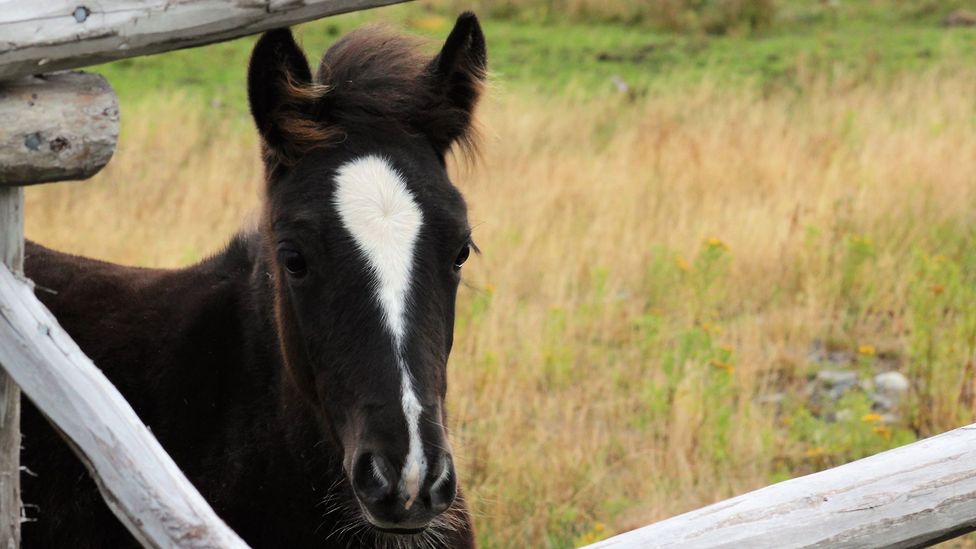 LeDrew spends up to 10 hours a day mucking out the stalls, cleaning the stables and letting the ponies out to graze. Any potential buyers are screened and vetted; LeDrew needs to know her ponies are going to good homes. During summer, she shows people around the sanctuary and offers pony rides. During winter, getting grain for feed can be difficult when the storms blow in and the ferry is unable to make its journey.
It's an incredibly expensive undertaking. The sanctuary lives entirely on donations, all of which go towards things like feed and hoof maintenance. LeDrew does not receive a penny for her efforts, but her relationship with the ponies is worth it for her.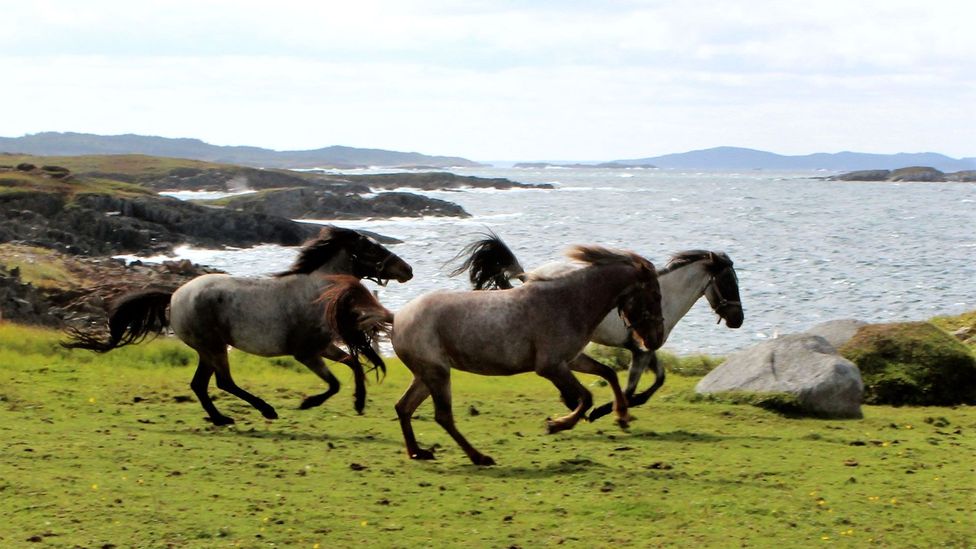 "I call them 'the little pony that built Newfoundland'," Netta LeDrew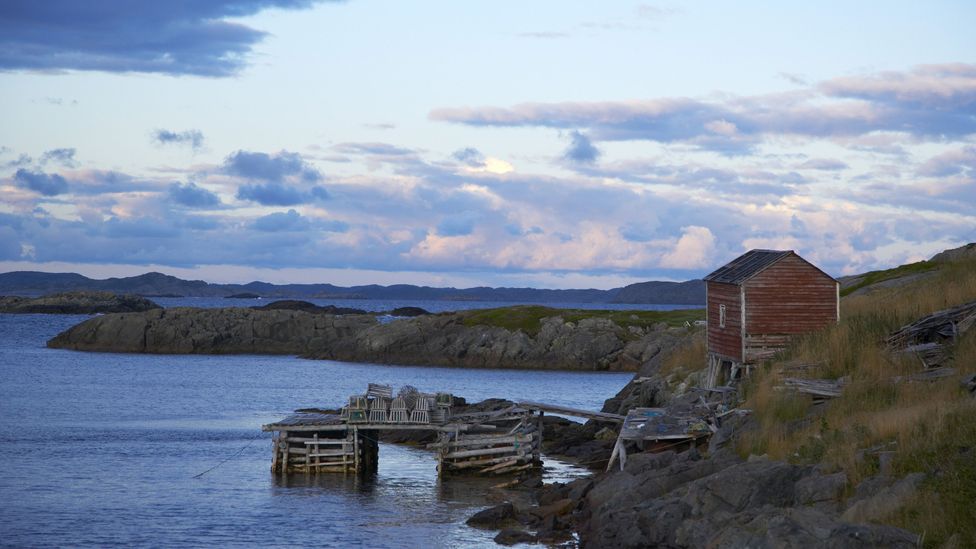 Newfoundland, Change Islands
LeDrew's dream is for the ponies' population numbers to get back to where they once were – in the thousands.
"They're a gentle animal, great with kids and great for riding," she said.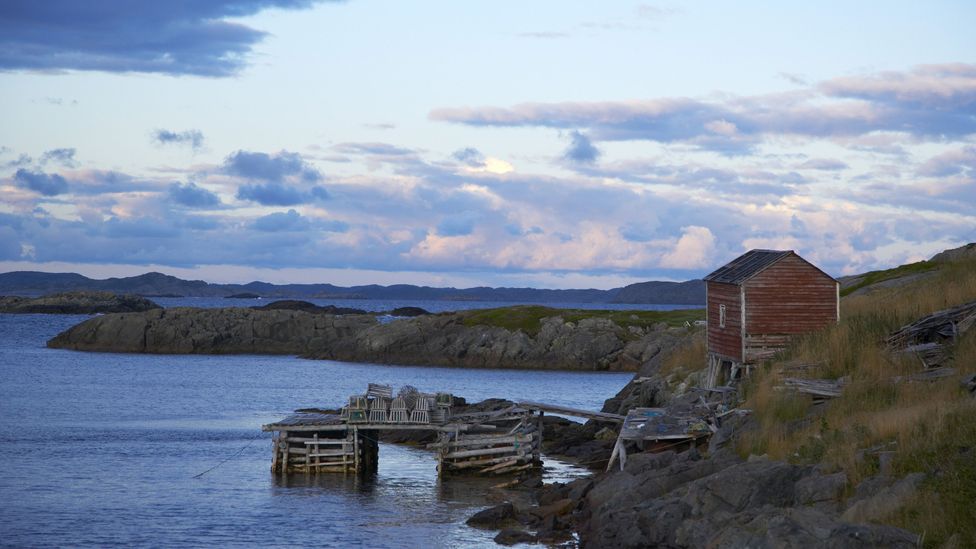 Newfoundland, Change Islands