Despite its glitzy casinos and tens of millions of tourists, Las Vegas has just 600,000 residents and a small-town side that only locals know.
W
With its glitzy casinos, never-ending nightlife and tens of millions of tourists, Las Vegas looms large in the international imagination. But with just 600,000 residents (the greater metropolitan region has a population of 2.2 million), the city has a small-town side that only locals know. 
"Sure, Las Vegas is a place where on a Monday afternoon you can party like it's 1999," said Thomas Schneider, CEO of Vegas Jets, who moved here from Toronto after a holiday. "But most people think living in Vegas means that we party every single day like the tourists, which is certainly not the case. Vegas has beautiful suburbs that are actually quite child-friendly and there are plenty of things to do away from the Las Vegas Strip like boating and hiking."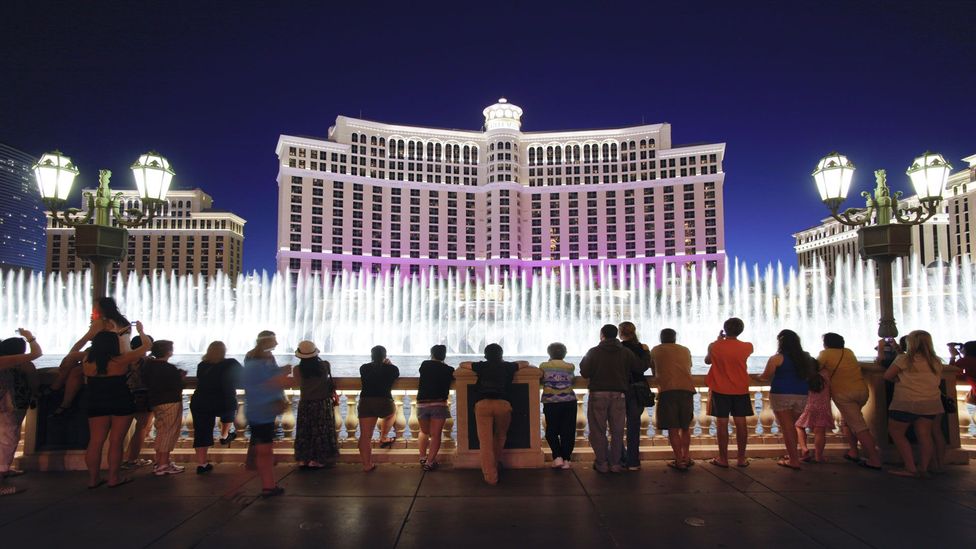 Las Vegas offers the big city perks that no small town can match (Credit: Gavin Heller/robertharding/Getty Images)
Vegan restaurants make eating plant-based in Sin City a pleasure
"I love the abundance of vegan-friendly restaurants across the valley," said Ethan Reynolds, who moved from Los Angeles to Las Vegas four years ago."Places like Vegenation, Vege-way, Violette's and Simply Pure make eating plant-based in Sin City a pleasure, and the Wynn also offers a vegan menu at all property restaurants." 
Locals can even end up sweating alongside celebrities, who frequent lesser-trafficked parts of the city. "I teach Hot Pilates at TruFusion [fitness studio], and Jennifer Lopez, Alex Rodriquez and Kendra Wilkinson recently visited," Reynolds said. The Shops at Crystals, a shopping centre on the south end of the Strip, is also a favourite for Celine Dion and Ricky Martin, who are both performing in long-standing shows here.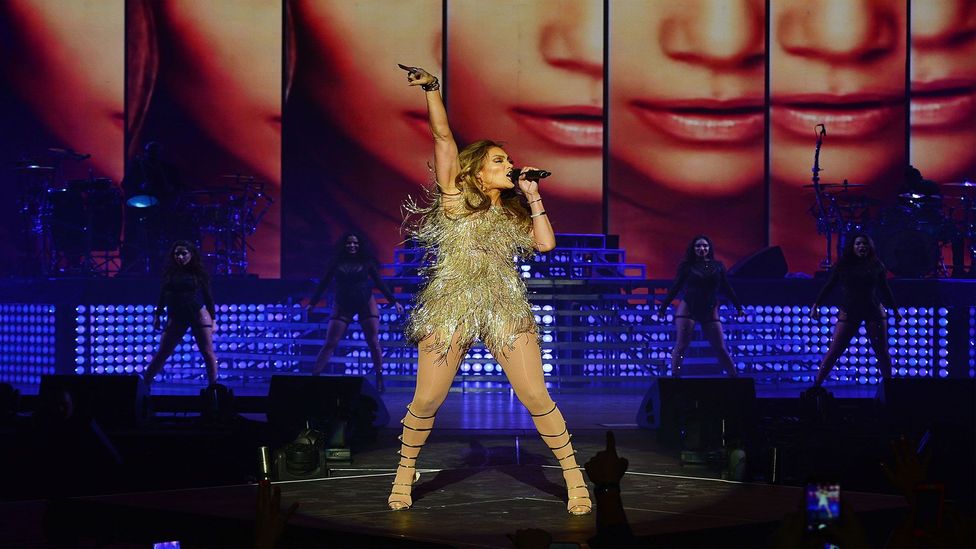 Locals rub elbows with celebrities like Jennifer Lopez at the gym or grocery store (Credit: Denise Truscello/Contributor/Getty Images)
The perks of Vegas go beyond the glitz, though, and make even daily tasks more convenient. "I love that I can go grocery shopping at 3am," said Jewell Musgrove, who lived in the city for five years after moving from the East Coast for work.  
What's it like to live there?
Very few residents are native Nevadans; most come from other countries or states (particularly next-door California) for the unique job opportunities, primarily centred around entertainment and service-related roles in food and tourism as well as the small but growing startup technology scene. But residents stay for the weather, affordability and lack of traffic that can't be matched by other big cities with similar career prospects. 
We never have to check the weather forecast
The dry heat of the desert climate is a huge draw. "It's always sunny, we never have to check the weather forecast really. And if it does rain, it's short and sweet," Schneider said.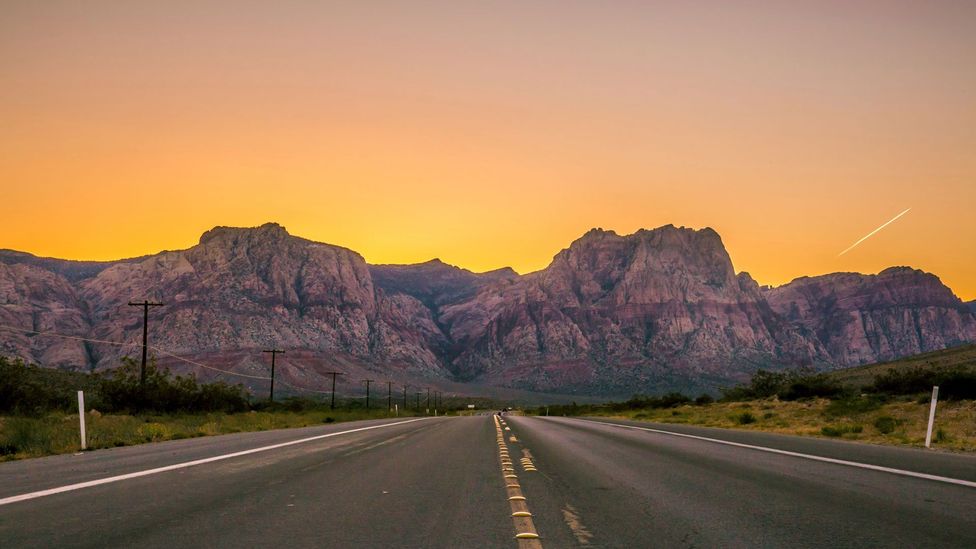 A short drive away from Las Vegas are open spaces perfect for hiking and biking (Credit: WIN-Initiative/Getty Images)
Las Vegas has an easily accessible outdoor lifestyle, with hiking and biking trails right in the city's backyard. Locals also frequently make the drive 40 miles west to Mount Charleston to escape the heat. The mountain town can be anywhere from 20 to 30F cooler than central Las Vegas, and even has skiing and snowboarding during the winter months. 
It's easy to feel like a high roller here – even on a modest salary. "I lived in a master plan community that had a golf course, man-made beach, indoor/outdoor tennis," Musgrove said. "My house was also pretty big with a private swimming pool for $1,300 a month."
The expansive desert land and low population makes Las Vegas especially affordable; to rent a similar place in Los Angeles will cost at least 50% more, according to price-compare site Expatistan.com.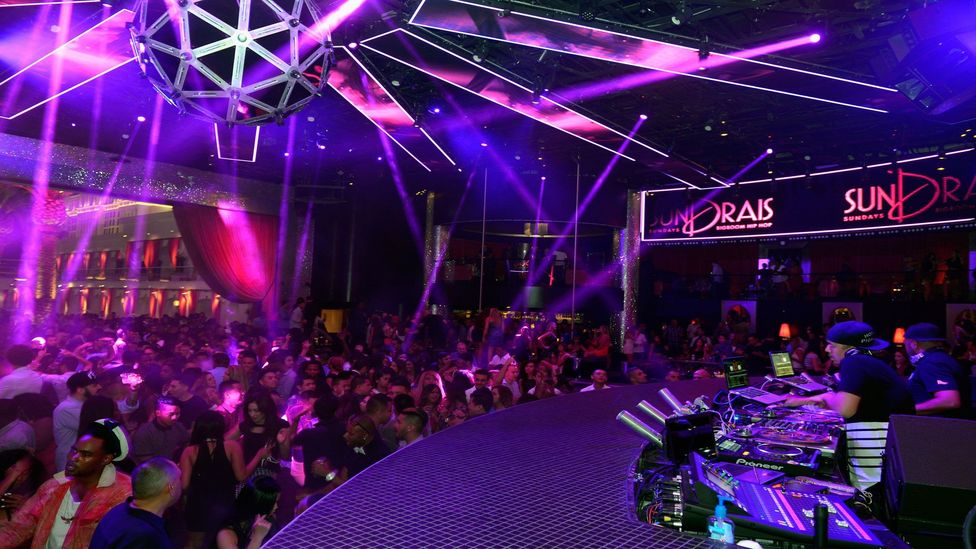 Las Vegas residents can get discounts on dining and entertainment (Credit: Bryan Steffy/Getty Images)
As an international tourist destination, Las Vegas also has cheap plane tickets to cities all over the world, with flights to California often costing less than $100 round-trip.
What else do I need to know? 
Even for locals, appearances matter in Las Vegas. "You cannot get any type of job in Vegas without adding a photo [to your resume]," said Musgrove. "You have to be attractive even to work at a doctor's office."
This extends to the club culture when residents do want a night on the town. Women can usually get on club guest lists for free by emailing local promoters or using one of the many mobile apps such as Guest List Las Vegas or Discotech. Of course, most of the clubs still have a dress code, meaning no shorts, baggy jeans or tennis shoes. Men will have better luck getting in with a collared shirt or a fashionable outfit. With a Nevada ID, locals can also get major discounts (often up to 50%) on hotel rooms, shows, massage treatments and restaurants ­– you just have to ask. But new residents should be careful of overdoing it in a town with so much to offer, warns Schneider.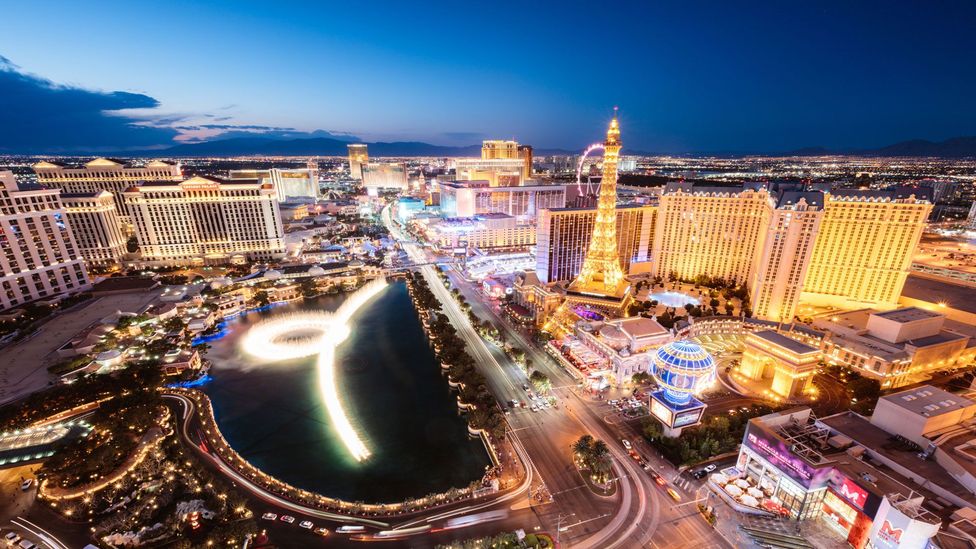 Las Vegas only houses 600,000 permanent residents (Credit: Matteo Colombo/Getty Images)
"Many of us long-term locals have noticed that either you love Vegas and you thrive here, or it chews you up and spits you out," he said. "Some people do get stuck in the nightlife, drinking and going out, and you cannot do that long term. Successful living in Las Vegas means knowing how to balance the temptations."
Join over three million BBC Travel fans by liking us on Facebook, or follow us on Twitter and Instagram.
If you liked this story, sign up for the weekly bbc.com features newsletter called "If You Only Read 6 Things This Week". A handpicked selection of stories from BBC Future, Earth, Culture, Capital and Travel, delivered to your inbox every Friday.