In Kyrgyzstan, people have been frying dough for centuries, but not just to feed themselves: the bread is believed to honour – and feed – the souls of the dead.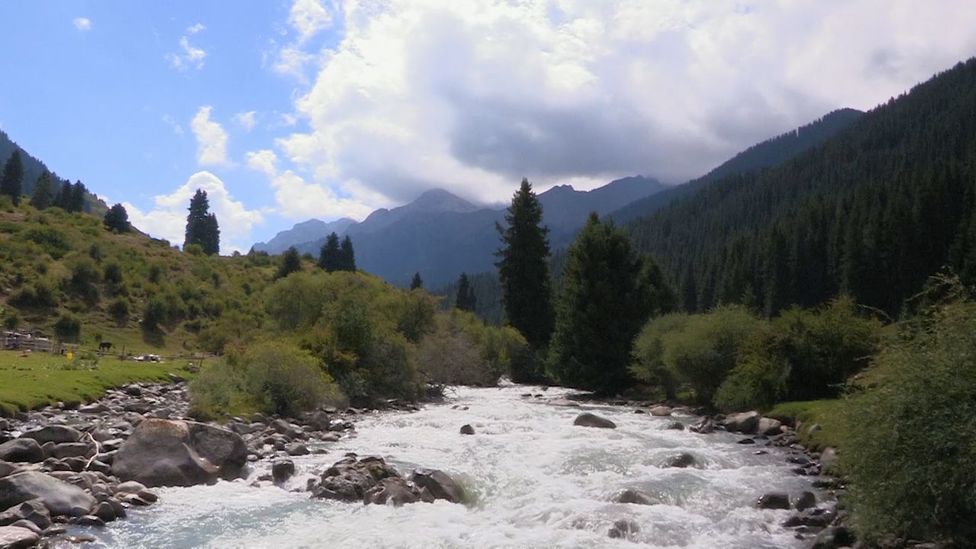 A lush, mountainous country just west of China, Kyrgyzstan is rich with ancient traditions.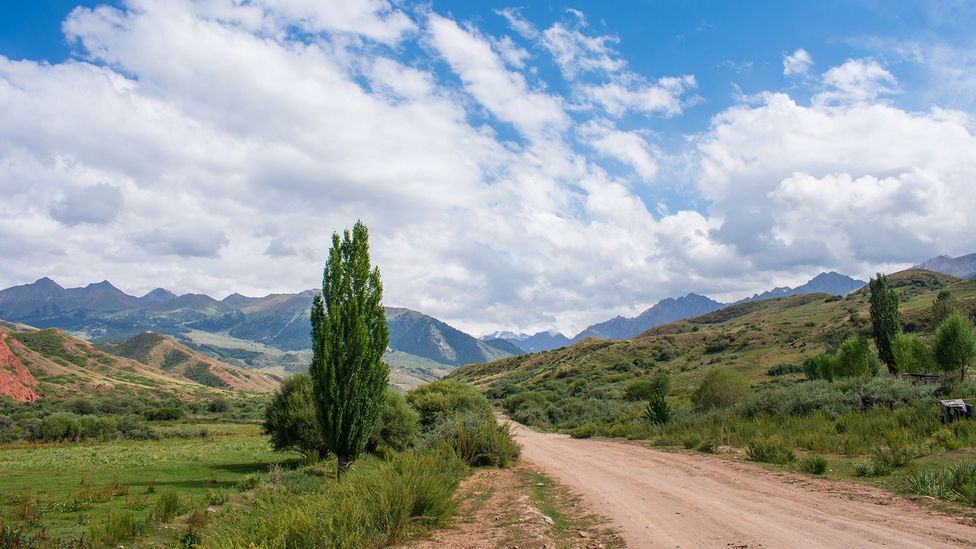 Kyrgyzstan, Central Asia (Credit: Amanda Ruggeri)
The Silk Road ran through here on its perilous but popular path from China to Europe, bringing both trade and foreign influence. The region's nomadic tribes frequently mixed with those from across East, North-east and Central Asia, and empires – from Genghis Khan's Mongols up to the Soviet Union – have often taken over. (Credit: Amanda Ruggeri)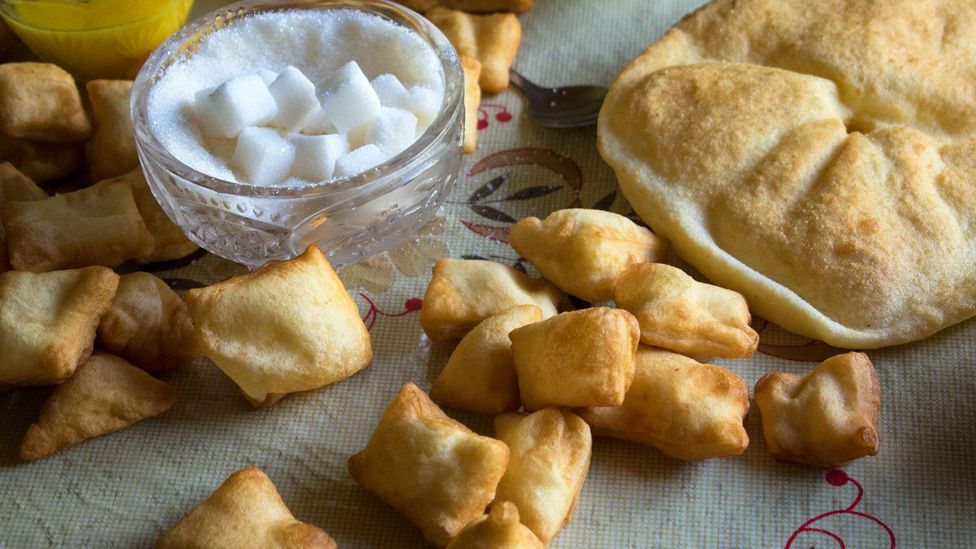 Borsook in Kyrgyzstan (Credit: Amanda Ruggeri)
Perhaps nothing shows that mix of unique identity and shared culture as much as Kyrgyzstan's food, particularly its fried dough. One of the country's most traditional breads is borsook. These small, puffy pillows – which are surprisingly light and airy, despite being fried in oil – taste like a fluffier version of what you might find at a county fair or a circus.
The difference is that they aren't sweet. Though you can add jam or honey, many Kyrgyz eat them savoury and plain: a toothsome accompaniment to plates of chopped tomatoes and cucumbers, horse-milk butter and endless cups of tea. Variations of borsook are found throughout Central Asia, including in Kazakhstan and Uzbekistan (where it is often shaped into balls) and Tajikistan (where it is given a decorative criss-cross pattern with a strainer).
In Kyrgyzstan, borsook is a staple at celebrations, holidays and memorials, often scattered over the table in what is, particularly in one of Asia's poorest countries, a lavish display of abundance and generosity. One explanation for borsook's popularity across the region is that it is relatively fast to make as well as easy to transport – both appealing qualities to Central Asia's nomadic cultures.
But making borsook is about much more than mere convenience. (Credit: Amanda Ruggeri)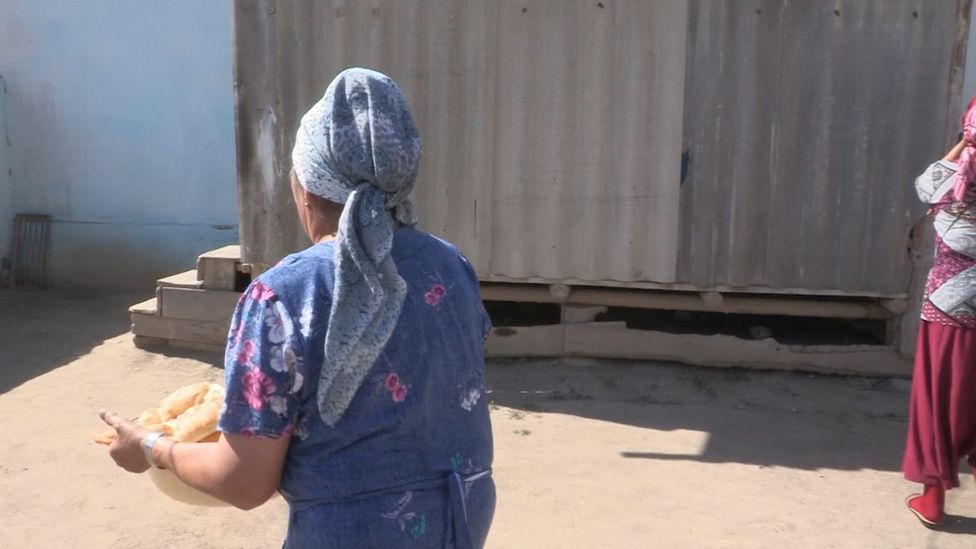 One of the main reasons borsook is made is to remember – and 'feed' – the dead.
The bread that feeds the dead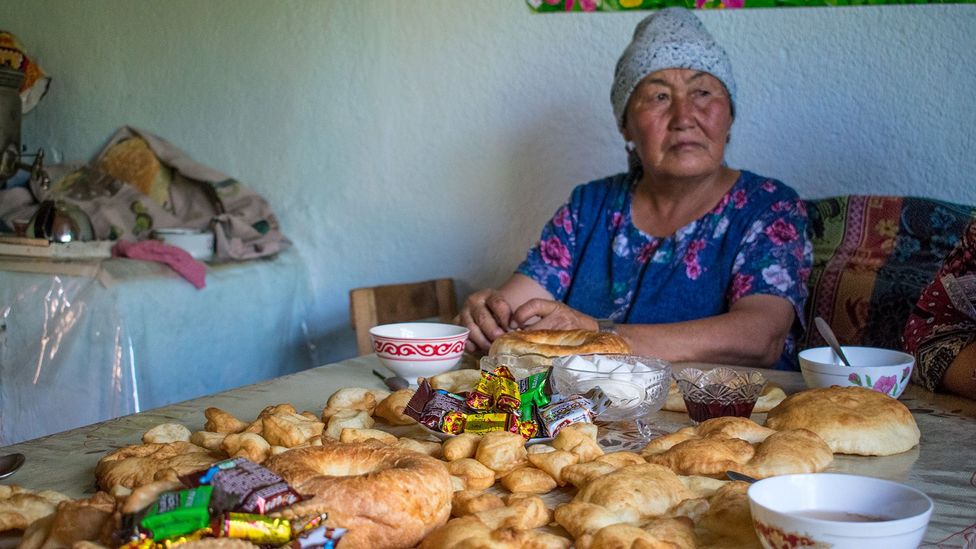 Preparing for jyt chygaruu (Credit: Amanda Ruggeri)
Often performed every Thursday for the first year after someone's death, as well as on the 40th day after death and the one-year anniversary, the rite of jyt chygaruu is done to memorialise the dead.
Traditionally, after cooking either borsook or mai tokoch – a larger, round fried bread made from the same dough – the bread, along with sweets and cookies, are spread over the table. Then someone recites verses from the Koran. In the case of these widows, the prayer was led by a young neighbour, as custom holds that only married women or men can lead the prayer.
The rhythmic, soothing prayers name the dead, asking God to forgive their sins and protect them in the afterlife. After the prayer, the family eats. (Credit: Amanda Ruggeri)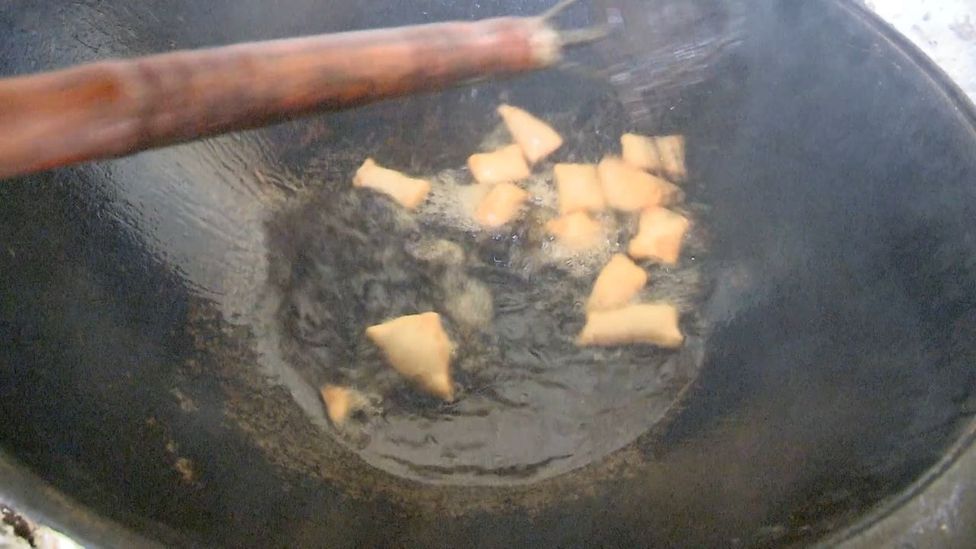 The smell of frying oil is what is believed to float the prayers up to the dead. In fact, the literal translation of jyt chygaruu is 'releasing the smell'.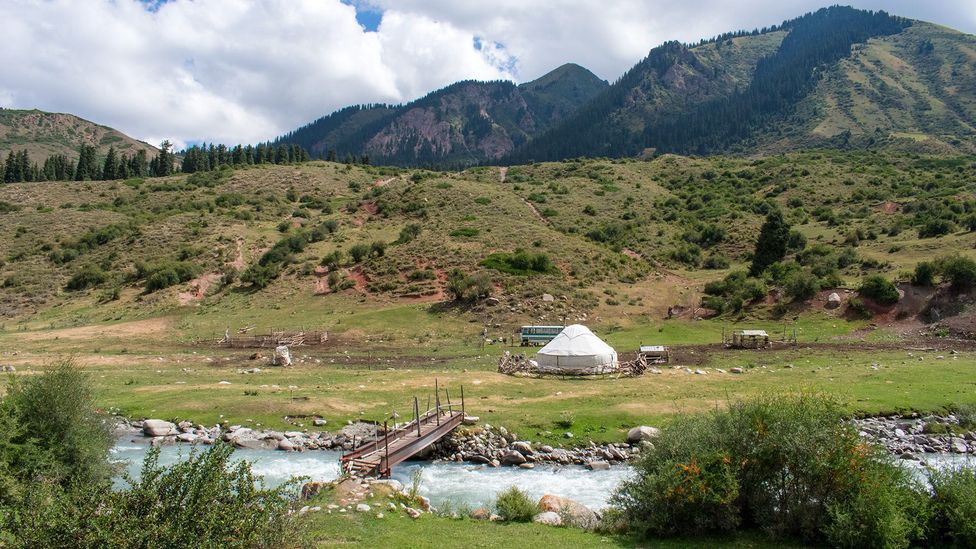 A yurt on the jailoo (Credit: Amanda Ruggeri)
Fried dough also has significance beyond funeral rites. Like many other Kyrgyz, along with their families, Baktygul Asanbaeva and Guliya Kerimkulova spend the summers living on this jailoo (highland pasture) in the mountains above Issyk-Kul Lake. When the snow falls, usually in October, they return to their homes in the nearby village of Kyzyl-Suu. "From ancient times, this was the land of our ancestors," Asanbaeva said.
To honour the land and their ancestors, each time they move to the pasture from the town, they cook borsooks and perform jyt chygaruu. "No way do we skip it. We always perform jyt chygaruu," Kerimkulova said. (Credit: Amanda Ruggeri)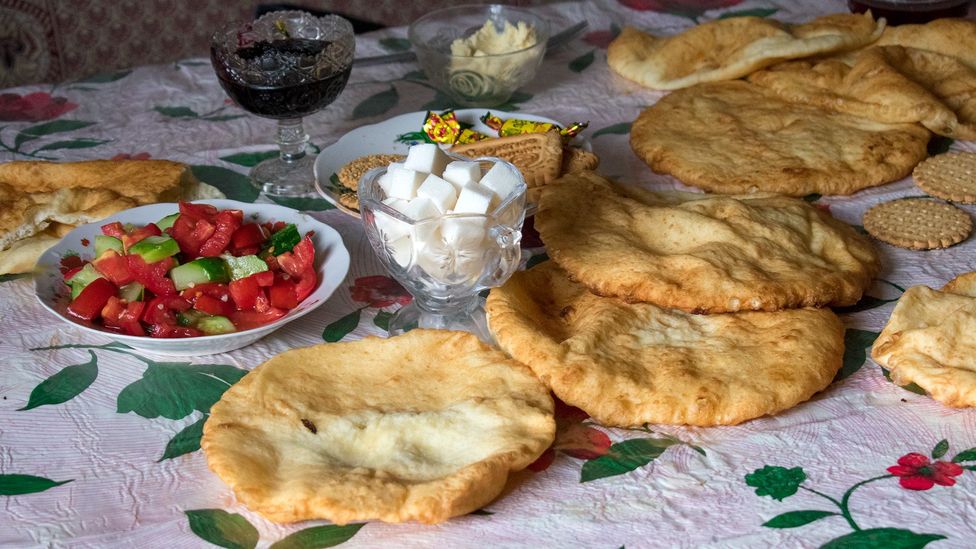 Mai tokoch in Kyrgyzstan (Credit: Amanda Ruggeri)
Kerimkulova and Asanbaeva also perform jyt chygaruu, which can involve sacrificing livestock, when they need good luck. "For example, if there is no rain, if it becomes very hot, then we make a sacrifice so that rain starts," Asanbaeva said.
Mai tokoch, in particular, is believed to help ward off evil spirits. "If something bad happens, if someone falls down or an accident happens, then nine tokoch are prepared as an offering," said Aiganysh Bapkeeva, a pensioner living in Tosor. The number is the key: when Bapkeeva makes seven loaves, it is to commemorate the dead, instead. (Credit: Amanda Ruggeri)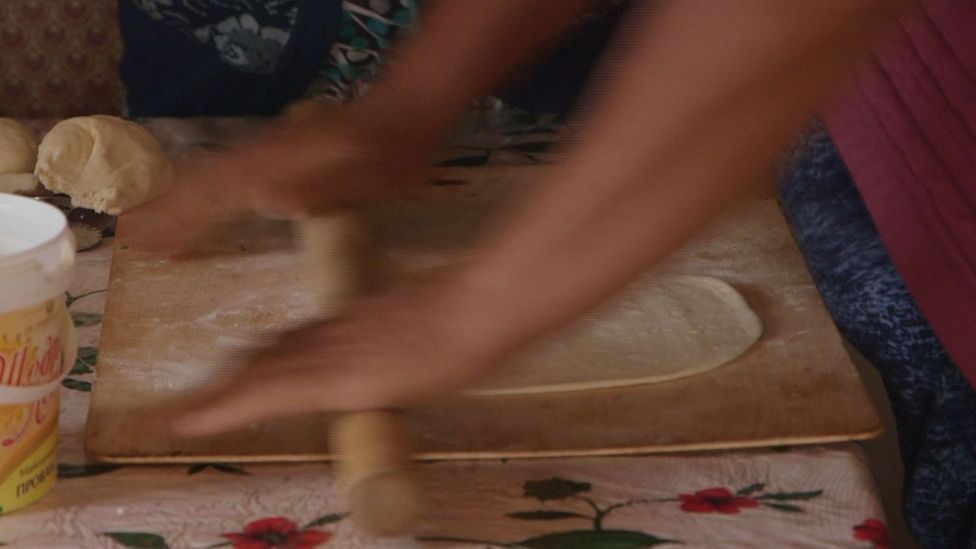 The fried dough also is made for celebrations, including weddings and festivals. "Without frying boorsoks, there is no festivity," Baktygul said.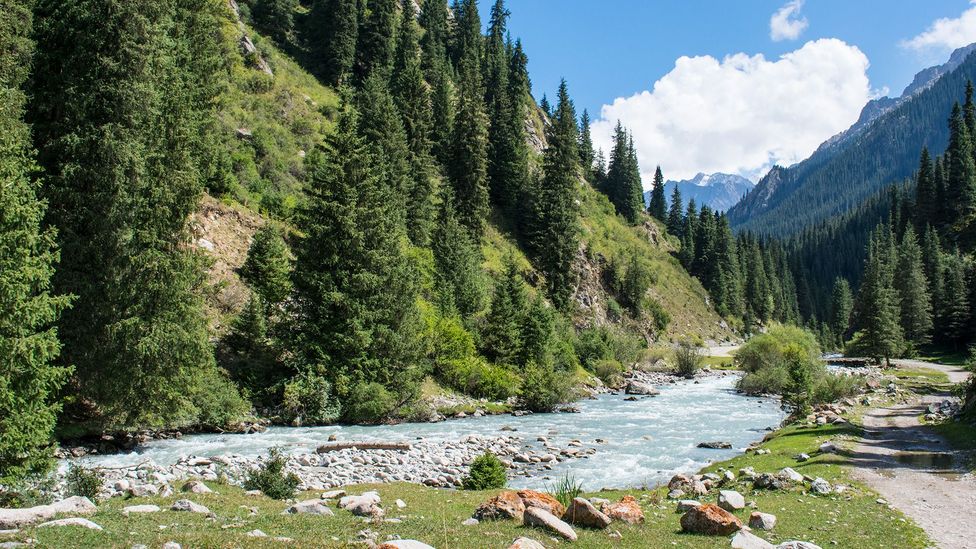 Producer, video editor, reporter, writer and photographer: Amanda Ruggeri
Camera: Temir Orozbaev and Amanda Ruggeri
Translations: Temir Orozbaev, Gulnara Kasmambetova and Almaz Tchoroev
Music: Audio Networks and folk song sung by Baktygul Asanbaeva
Managing editors: Anne Banas, Ellie Cobb and Anna Bressanin
With special thanks to Saule Makasheva, Anara Borubaeva, Sardarbek Muratbek uulu and Aleksey Kurennoy.