If you ask Finns where Santa Claus comes from, they will say Korvatunturi, a fell in Lapland.
T
The Dutch call him Sinterklaas, and in Germany, he goes by the name of Weihnachtsmann. You might know him simply as Santa.
He is a man of many names, and many nations claim him as their own. But one country may be one step closer to declaring itself Santa Claus' official home.
He is a man of many names
St Nicholas, the generous medieval Christian saint believed to be the inspiration behind the modern-day Santa Claus, was bishop of the small Roman town of Myra in the 4th Century in what is now Turkey. And although the location of his remains is contested – some believe they are in Italy while others claim he's buried in Ireland – in October 2017 Turkish archaeologists discovered a tomb underneath the St Nicholas Church in the province of Antalya, not far from the ruins of ancient Myra, which they believe belongs to St Nicholas himself.
If Turkey is able to claim St Nicholas' final resting place, Santa-lovers worldwide will have a whole new destination of pilgrimage – but not if Finland has anything to say about it.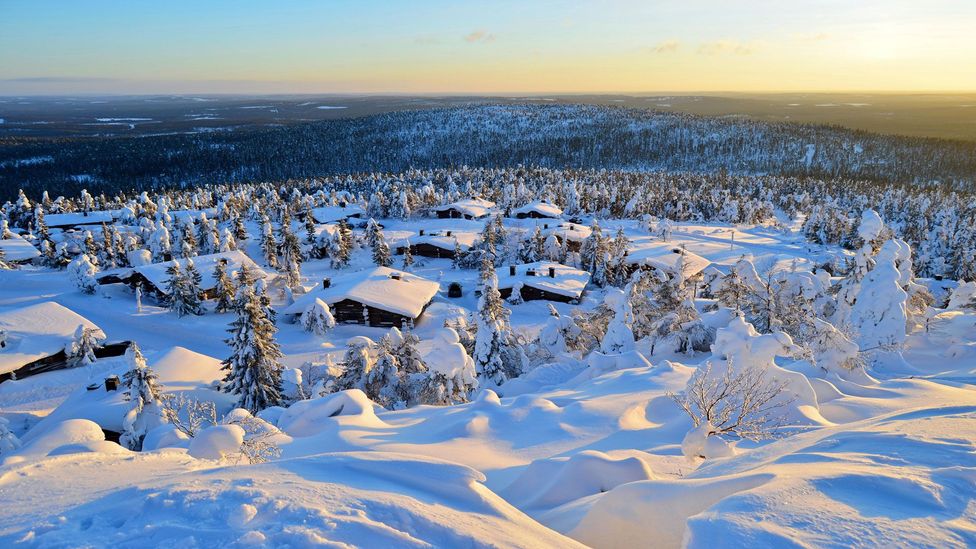 If you ask Finns where Santa Claus comes from, they will say Lapland (Credit: Citikka/Alamy Stock Photo)
Korvatunturi is the place where Joulupukki can hear everything
Before Christianity came to Finland in the Middle Ages, Finns celebrated Yule, a pagan mid-winter festival marked by an elaborate feast. On St Knut's Day (13 January), the day many Nordic countries mark the end of the holiday season, nuuttipukki – men dressed in fur jackets, birch bark masks and horns – would go door to door to demand gifts and scrounge for leftover food. The nuuttipukki were evil spirits; if they didn't get what they wanted, they would make loud noises and scare children.
When the charitable St Nicholas became known in Finland during the 1800s, his image blended with the pre-existing tradition of the masked nuuttipukki to create Joulupukki. Translating to 'Yule Goat', Joulupukki handed out gifts instead of demanding them. Unlike Santa Claus who climbs down the chimney, Joulupukki, clad in red robes, would knock on the door and ask "Onko täällä kilttejä lapsia?" ("Are there any well-behaved children here?"). After delivering his gifts, Joulupukki would return to Korvatunturi fell; directly translating to 'Ear fell', Korvatunturi is the place Finns believe Joulupukki can hear everything.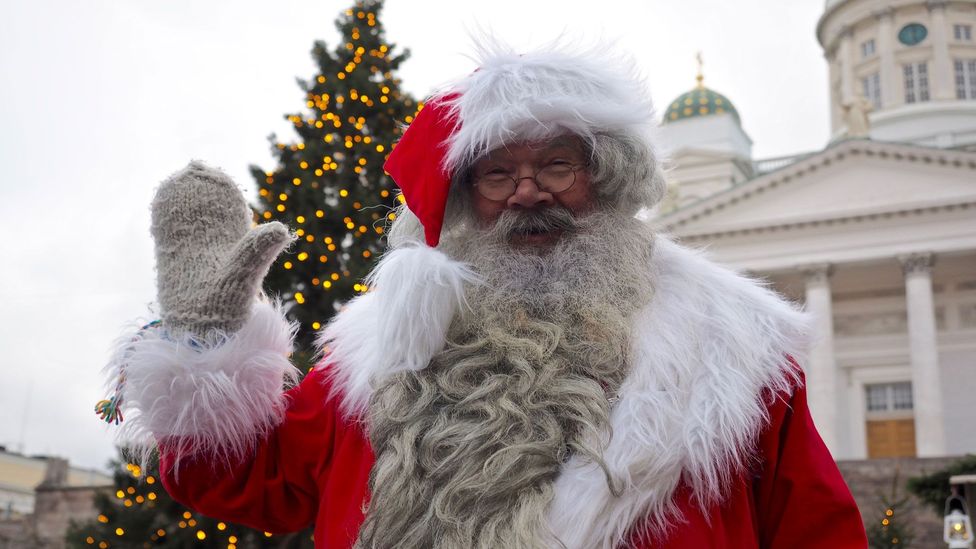 The Ministry of Education and Culture approved the inclusion of the Finnish Santa Claus tradition in the Inventory of Living Heritage (Credit: Ilkka Sirén)
In November 2017, Finland's Ministry of Education and Culture approved Joulupukki (or Finnish Santa Claus tradition, as it is known today) to be included in the National Inventory of Living Heritage, a list that is upheld by the National Board of Antiquities as a part of the Unesco Convention for the Safeguarding of the Intangible Cultural Heritage.
"This was a big step for the Finnish Santa Claus and for us," said Jari Ahjoharju, a representative of Finland's Santa Claus Foundation. "We are hoping that ultimately the Finnish Santa Claus tradition will be included in Unesco's international list of intangible cultural heritage."
According to Ahjoharju, although the Unesco listing would not recognise Santa Claus as uniquely Finnish, it would still be a monumental recognition for Finland, strengthening its position as the country where Santa Claus lives.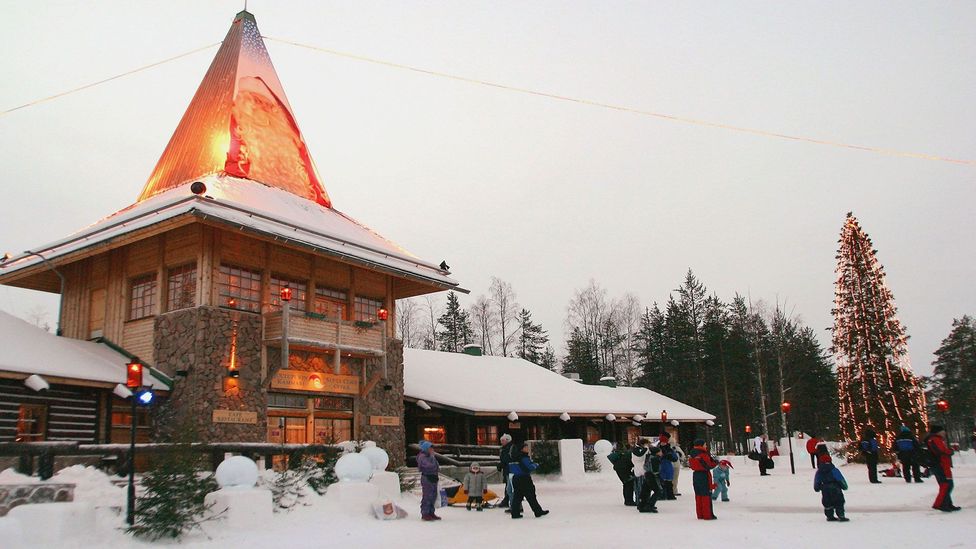 Visitors can meet the Finnish Santa at the Santa Claus Village in Rovaniemi (Credit: Tony Lewis/Getty Images)
So, why even try to claim Santa Claus? Perhaps the better question is who wouldn't want to claim him. For one thing, Santa Claus is, for many, the ultimate fun-loving, gift-giving, peaceful figure who wants to spread joy. Sure, some see him as the modern face of commercialism, but it's hard to deny the infectiousness of Santa Claus' jolly spirit. In the end, fictional or not, he is an ambassador of goodwill.
And yes, tourism is a key consideration. According to Visit Finland, the number of overnight stays in Lapland grew by nearly 18% last year. While the northern lights are certainly a major draw, Ahjoharju said that most of the tourists visiting Lapland are keen to meet the Finnish Santa in Rovaniemi, home to the Santa Claus Village. He is a significant attraction, and as such a priceless asset for Finland's growing tourism industry.
If the remains of St Nicholas are indeed found in Antalya, it would surely be a powerful addition to Turkey's claim to Santa. However, Turkey still lacks the snow, reindeer and northern lights strongly associated with Santa Claus' home – all of which can be found in Finland.
Turkey lacks the snow and reindeer strongly associated with Santa Claus' home (Credit: Avalon/Photoshot License/Alamy)
Who knows what the future may hold for our merry friend but one thing is for sure: Joulupukki will soon start his long journey from Lapland – not flying, but ploughing through the snow with his sleigh – to knock on doors across Finland and ask, "Onko täällä kilttejä lapsia?"
Join more than three million BBC Travel fans by liking us on Facebook, or follow us on Twitter and Instagram.
If you liked this story, sign up for the weekly bbc.com features newsletter called "If You Only Read 6 Things This Week". A handpicked selection of stories from BBC Future, Earth, Culture, Capital and Travel, delivered to your inbox every Friday.