From humble beginnings in 1889, the Michelin brothers built an empire that revolutionised travel and transformed Clermont-Ferrand into an engine of French productivity.
C
Clermont-Ferrand's cobblestoned lanes and lava-stone buildings look more quaint than revolutionary. But this French city changed the world of travel forever when, in 1889, brothers André and Édouard Michelin founded their tyre company here.
Distinctive architecture and geologically impressive countryside make present-day Clermont-Ferrand, a city of around 145,000 in France's Auvergne-Rhône-Alpes region, an enriching place to explore. But there's another intrigue hidden among the jet-black spires and richly decorated hôtels particuliers (townhouses). Clermont-Ferrand's most famous pair of inventors not only changed modern transportation but built a brand that would eventually bestow some of the culinary world's highest accolades: Michelin stars, awarded to only the finest restaurants.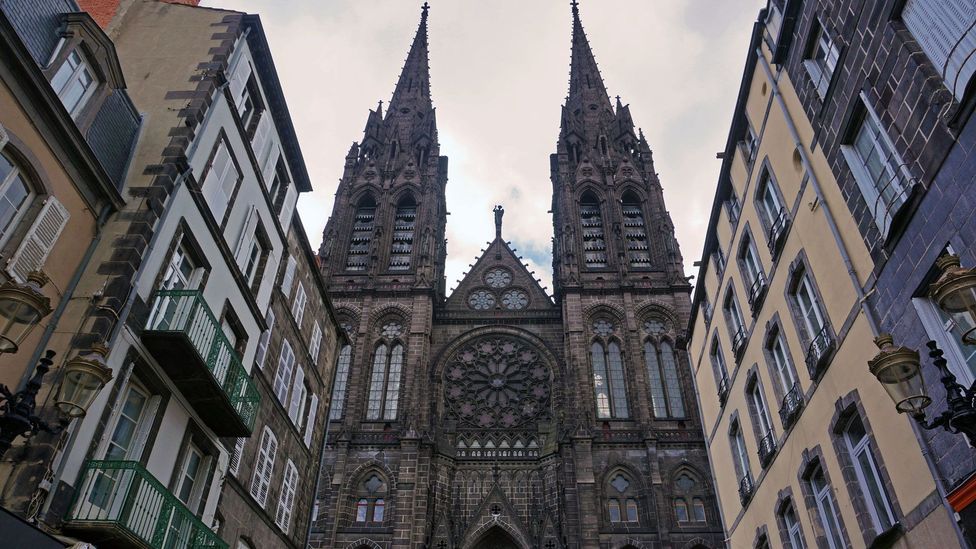 The French city of Clermont-Ferrand is the birthplace of the Michelin tyre company (Credit: Anita Isalska)
You may also be interested in:
• The revolution that mapped the world
• How France created the metric system
• How America got its name
Travellers in France and beyond owe an enormous amount to the Michelin brothers. Raised in Clermont-Ferrand, the brothers set out to save their grandfather's ailing manufacturing business, but ended up achieving much more. Their tyre innovations, from removable bike tyres to rubber-tyred trains, helped to make personal transportation easier and more economical than ever before.
Michelin anticipated the directions in which tourism was heading in the early 20th Century
With the launch of Michelin Guides and maps in the early 20th Century, the brothers managed to make 'Michelin' a by-word not only for tyres – today they are the world's second-largest tyre manufacturer by revenue – but also for travel and haute cuisine. One of the company's cleverest manoeuvres was to highlight food worth travelling for. The guides' coverage of restaurants with standout regional cuisine and well-stocked wine cellars coaxed drivers into travelling further (and, of course, they needed sturdy Michelin tyres to complete their journeys). With the advent of Michelin stars in 1926, awarded to the best restaurants in the guides, durable car tyres and the pursuit of exceptional boeuf bourguignon became forever entwined.
"Michelin anticipated the directions in which tourism was heading in the early 20th Century," said Prof Patrick Young, a specialist in 19th- and 20th-Century French history at the University of Massachusetts-Lowell. "What was innovative in the Michelin Guides was their incorporation of automobile transport, their more detailed information on routes [and] their rating system for hotels and restaurants."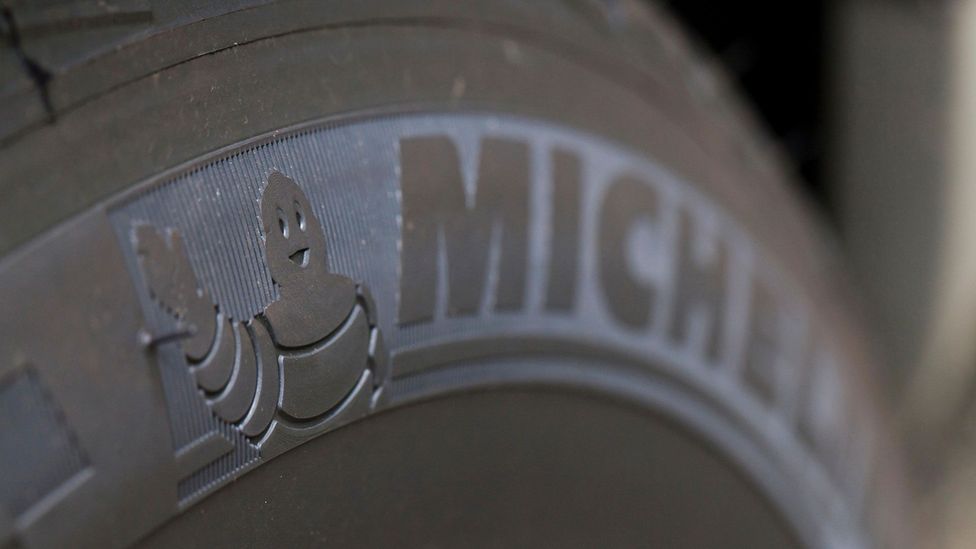 Michelin's tyre innovations helped make personal transportation easier and more economical than ever before (Credit: B Christopher/Alamy)
Clermont-Ferrand was the original location of the Michelin head office and remains so to this day. Though an industrial city, Clermont-Ferrand has a bucolic setting: the sweeping Limagne plain is puckered by the Chaîne des Puys, which was inscribed on Unesco's World Heritage list in 2018 due to its impressive geological properties. These 80 hills and cones are the remains of volcanoes that fell silent more than 7,000 years ago. The 1,465m-high Puy de Dôme is just visible from Clermont-Ferrand if you stand on the steps of the city's icon, its twin-spired Cathédrale Notre-Dame.
Travellers needn't stray far from Clermont-Ferrand's historical centre to learn about the Michelin legacy. Just a few kilometres east is L'Aventure Michelin (The Michelin Adventure), an interactive gallery and museum installed in an early 20th-Century building in Clermont-Ferrand's largest Michelin industrial site. So far 600,000 visitors have made the journey to see this temple to the brand since its inauguration in 2009.
"The story of Michelin and that of Clermont-Ferrand are closely tied," said Stéphane Nicolas, curator at L'Aventure Michelin. "The purpose of L'Aventure Michelin is to share Michelin's history, culture and values with as many people as possible."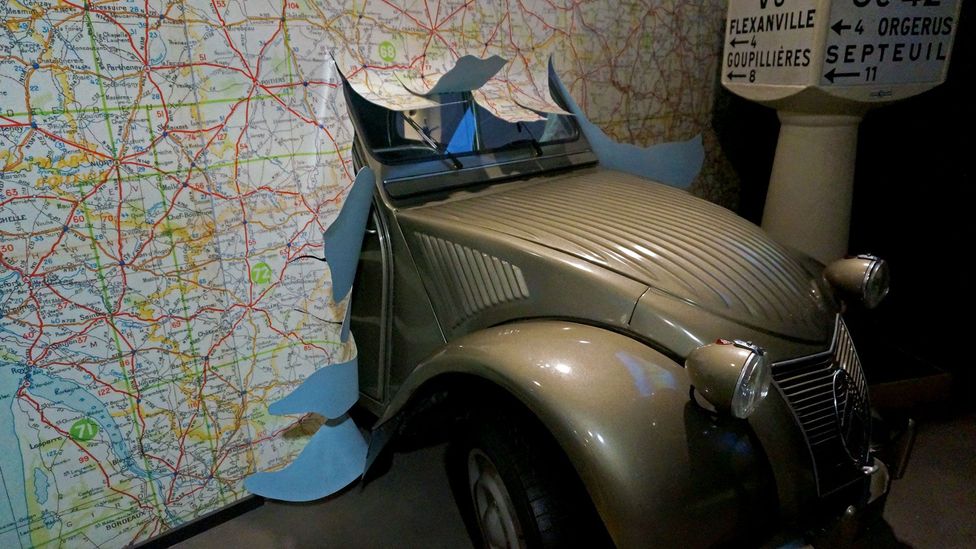 L'Aventure Michelin in Clermont-Ferrand tells the story of the evolution of the Michelin brand (Credit: Anita Isalska)
The Michelin brothers' first breakthrough was a patent for the removable pneumatic tyre, which was tested out in the Paris-Brest-Paris bicycle race of 1891. Next, they invented the first automobile tyre, the first tyre able to handle speeds above 100km per hour, and the first removable rim. From 1929 they branched into rail transport: rubber-tyred Micheline locomotives first trundled along rail tracks in 1931.
The brothers were part of a wave of French visionaries that included engineering virtuoso Gustave Eiffel, fashion designer Coco Chanel and aviation pioneer Louis Blériot, responsible for the first manned flight between Great Britain and Continental Europe. At the time, agricultural France was beginning to lean into an industrial future. There were fewer than 3,000 motorcars in the country when the Michelin brothers set up shop; France now has more than 32 million. The museum has a breath-taking range of automobiles and transport miscellany from this era of rapid change.
"When we created L'Aventure Michelin, we weren't inspired by an existing concept," Nicolas explained. "We wanted the experience to be tailor-made, and in line with the Michelin personality." Metal flooring and corrugated roofing in the museum retain an industrial flavour, while displays are occasionally surreal: cars burst through gigantic maps and the company's mascot, the Michelin Man – or Bibendum, as he's known in France – looms merrily above doorways.
The Michelin brothers' first breakthrough was a patent for the removable pneumatic tyre (Credit: Anita Isalska)
Born in 1898, the Michelin company's unmistakeable mascot turns 120 this year. An exhibition at L'Aventure Michelin, running until the end of 2018, shows the best side of the one of the world's oldest company mascots by assembling 120 drawings from across the decades, showing his evolution from a rotund bon vivant puffing on a cigar to a slimmer figure, albeit still with a pillowy silhouette. His name, Bibendum, originates from the Latin 'Nunc est bibendum' (meaning 'now is the time to drink'). It was intended to evoke the way Michelin tyres would 'drink up' any obstacle in their way. Through modern eyes, it seems rather like a premonition of Michelin's journey into the world of fine dining.
The Michelin company began producing travel guides in 1900, starting with a guide to France that was handed out to motorists for free. Road maps followed within a decade. The books and maps enticed drivers to explore their country, making detours to appealing restaurants and staying somewhere overnight to lengthen their travels – a deft move to encourage longer journeys by car, which, in turn, meant bigger tyre sales.
The Michelin ranking system made Parisian/metropolitan norms the standard for attribution of cultural value throughout France and around the world
By 1926, Michelin was producing more comprehensive travel guides with a new focus on fine dining, and their use skyrocketed in part thanks to the perceived reliability of the reviews, which were conducted anonymously by secret diners (a process that remains closely guarded to this day). Today, Michelin covers 34 destinations in Europe, Asia and the Americas, with their famous Michelin-star rating system rousing both terror and triumph in restaurateurs across the globe. A 'Michelin star' is the goal of almost every aspiring chef.
"Though he has changed over the years, Bibendum was originally every bit an icon of white, upper-class French masculinity," Prof Young said. "The monocle, the cigar and the girth of Bibendum were all signifiers of the leisured bourgeois male, and the Michelin ranking system made Parisian/metropolitan norms the standard for attribution of cultural value throughout France and around the world."
Guides continue to roll off the press, and Michelin has managed to retain its reputation as a tastemaker. But Michelin's status as a dictator of taste continues to be controversial, and the extreme pressures attached to gaining or losing a star often hit the headlines. UK chef Andrew Wong compared being awarded a Michelin star to getting married; famously hard-nosed celebrity chef Gordon Ramsay claimed to have wept when a restaurant under his name went from two to zero stars.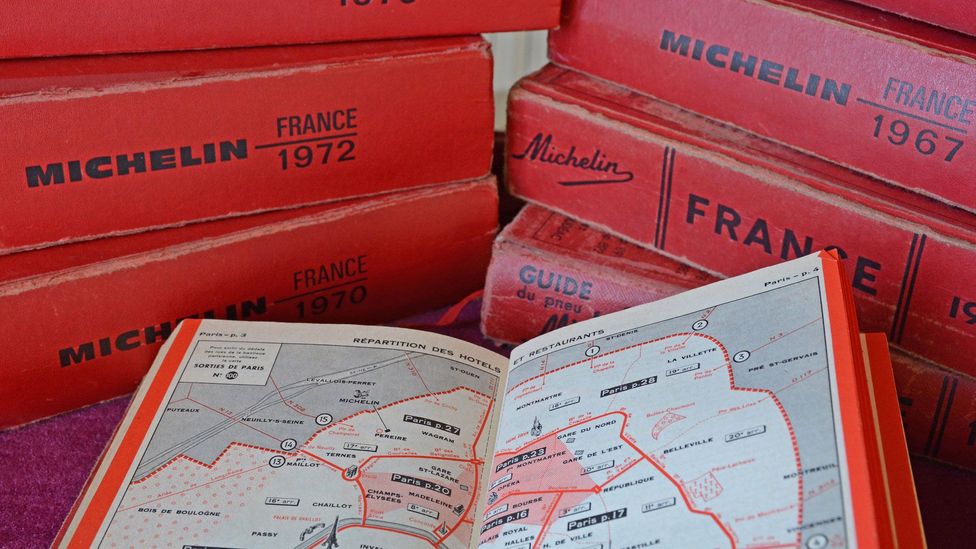 Today, Michelin covers 34 destinations, and a 'Michelin star' is the goal of almost every aspiring chef (Credit: Alexandre ROUSSEL/Alamy)
Even the emerald hills beyond Clermont-Ferrand had their own role to play in Michelin history. In 1908, the Michelin brothers launched the Michelin Aviation Cup, dangling a cash prize of 100,000 francs for the first pilot able to zoom from Paris to Clermont-Ferrand in under six hours. These days, the rippling landscape of the Chaîne des Puys is seen from the air by countless paragliding excursions that soar over the volcanic cones.
The Michelin legacy continues to stoke fierce pride in the Clermontois, people who live in Clermont-Ferrand. Michelin stars have the power to make or break culinary careers, the company's marshmallow-y mascot appears across the world, and more than 187 million tyres are produced annually. All this activity originated right here, in the heart of France's Auvergne.
"Michelin is everywhere!" enthused Ghislaine Borie, a Clermont-Ferrand-based blogger who works for the Auvergne-Rhone-Alpes Tourism Department. "Many people have family who work there or who have worked there, like grandparents or parents, and the company is still very embedded in the region.
"The town's physiognomy has also been shaped by the business' presence over the years," Borie added. "Personally, I really like the 'cités Michelin', little houses hanging off the Puy de Chanturgue that were offered up for use for the company's workers from the beginning of the 20th Century." Many such housing complexes, some picturesquely located in Clermont-Ferrand's puys (hills), are still lived in today.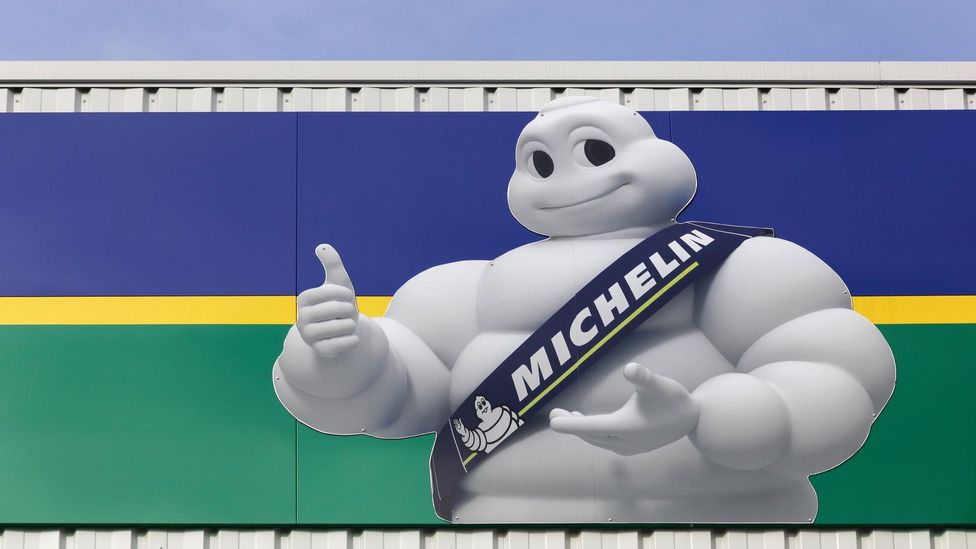 Born in 1898, the Michelin Man (or Bibendum as he's known in France) turns 120 this year (Credit: Eric D ricochet69/Alamy)
In some places, a city's long-term association with a multinational company might rouse cynicism. But France is a country that reveres its pioneers of industry as much as its artists. Exploring a city like Clermont-Ferrand, which is a mosaic of industrial design and Gothic splendour, makes it easy to see why.
"Sometimes people make fun of Clermont-Ferrand by calling it 'tyre town'," Borie said. "But it's so much more than that; it's a unique history and a success story the likes of which we just don't see anymore."
Places That Changed the World is a BBC Travel series looking into how a destination has made a significant impact on the entire planet.
Join more than three million BBC Travel fans by liking us on Facebook, or follow us on Twitter and Instagram.
If you liked this story, sign up for the weekly bbc.com features newsletter called "If You Only Read 6 Things This Week". A handpicked selection of stories from BBC Future, Earth, Culture, Capital and Travel, delivered to your inbox every Friday.