Last April, Swaziland's King Mswati III made a surprise announcement: the African country would again be known by its indigenous name, eSwatini.
F
For Swaziland's 50th anniversary of independence from British rule last April, the country's King Mswati III made a surprise announcement: the African country would no longer be called by its colonial name. Instead, the land would again be known by its indigenous name, eSwatini, meaning 'the land of the Swazis'.
The announcement didn't come without some initial confusion. "In siSwati, translated literally, the king said 'the kingdom of eSwatini will now be known as the kingdom of eSwatini'." said Jessica Elliott, an American who writes the travel blog How Dare She, who was present for the Golden Jubilee event. "It wasn't until the English translation was spoken over the speakers that people understood and reacted. It got a surprised, but enthusiastic applause."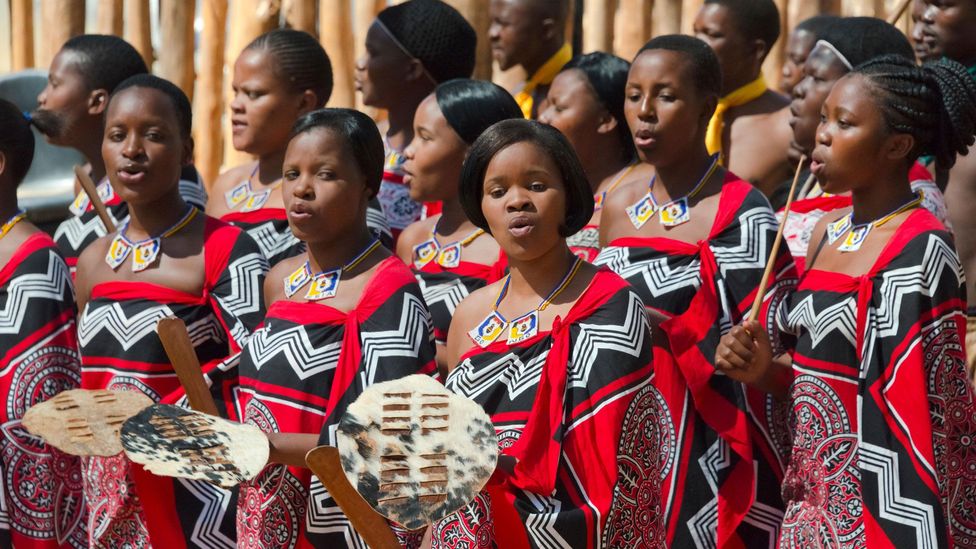 In April 2018, Swaziland's King Mswati III announced that the country would be known as eSwatini, meaning 'the land of the Swazis' (Credit: Keren Su/China Span/Alamy)
You may also be interested in:
• The capital city older than Rome
• Europe's city of unexpected surprises
• Want to live in a well-run country?
Jiggs Thorne, who was born in eSwatini and founded the country's annual Bushfire Music Festival, was also surprised, but pleased the country reclaimed its rightful name. "Country name changes are not a common occurrence of course," he said. "The change hasn't impacted our festival but is probably most apparent when we attend music expos as a festival from eSwatini and most of the delegates have no idea of who we are and where we are from."
Though marketing the new name has been challenging as the rest of the world learns it, residents are overwhelmingly pleased with the change. We talked to some of them to understand the pride in a country with the world's newest name.
Why do people love it?
The landlocked country in south-eastern Africa may be small in size, but its scenery is diverse with both a cool mountainous region and a hot and dry lowland region. Progressive environmental laws have protected the landscapes, which remain a primary draw for new residents and visitors.
"You can't help but admire the natural beauty of the country with its beautiful mountains and landscape. How green it is and its wildlife," said Lindokuhle Mthupha who lives in the capital of Mbabane. "Our game reserves are always the first stop for most tourists."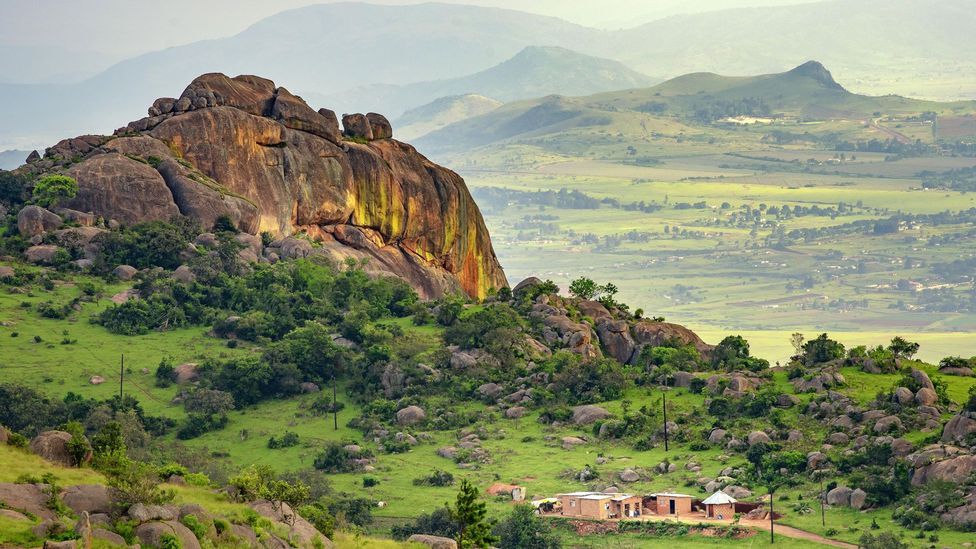 eSwatini's scenery is diverse, and the country has enacted progressive environmental laws to protect the landscape (Credit: Maurice Brand/Alamy)
"I came to Swaziland for two weeks for a temporary job and never left," said Ruth Buck who owns the Foresters Arms Hotel, 30km south-west of Mbabane, and is originally from South Africa. "I love driving along the country roads and enjoying the ever-c­hanging scenery, and the lively Swazi markets. It is such a beautiful country with a warm atmosphere, it was easy to stay." Buck also felt welcomed by the people, whom she found to be friendly, humorous and generous.
Robert Jupp, managing director of the Mantenga Lodge, who is originally from eSwatini, returned to the country after studying in South Africa. "I love the peace, the natural beauty, freedom, friendly people and climate," he said, adding the small size makes it easy to navigate, and people are friendly and willing to help newcomers find their way.
What is it like living here?
It is such a beautiful country with a warm atmosphere
The country's two major urban centres, Mbabane (the capital) and Manzini (the largest city), are still small by other countries' standards (just 76,000 and 110,000 residents respectively), and the pace remains laid-back with people rarely in a rush. "We are always taking our time with everything... and I mean everything," Mthupha said. "We are very leisurely and relaxed."
Most residents speak both English and siSwati, but residents appreciate the use of siSwati in greetings and goodbyes – and those friendly salutations remain an important part of the culture. "We still believe in greeting total strangers," Mthupha said. "We are such a peace-loving, kind, humble and optimistic country. Anyone coming into the country can always attest to the fact that we are very humble and loving."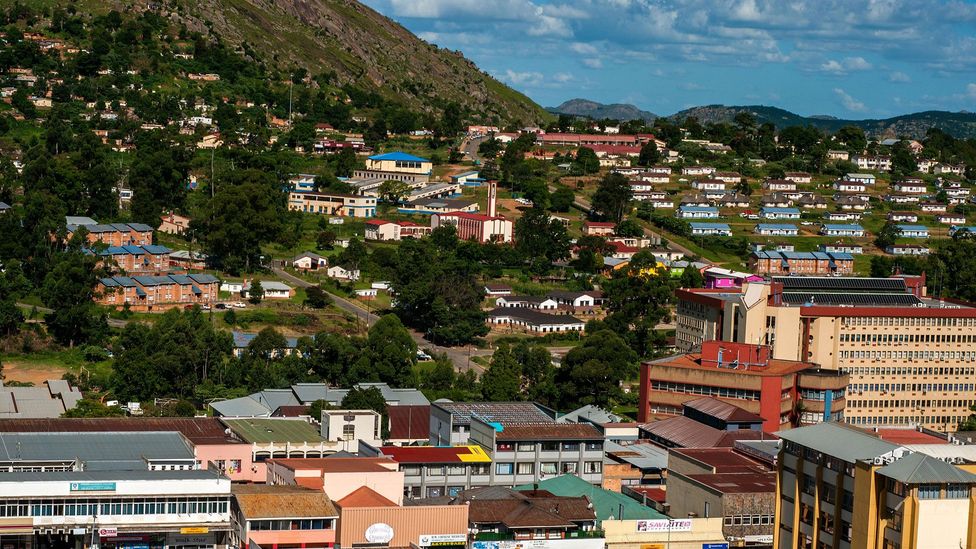 Mbabane, eSwatini's capital city, is small compared to other countries' standards, and the pace is laid-back (Credit: Thomas Cockrem/Alamy)
Celebrating the country's cultural heritage is also an important part of living here. "We have so many cultural ceremonies that have always attracted throngs of people, and that is where we truly celebrate being LiSwati [the name for the Swazi people]!" Mthupha said.
The Reed Dance, held every September, begins with young women cutting large reeds to present to the Queen Mother of eSwatini, and then dressing in traditional attire for a large singing and dancing performance. The Incwala Festival, which takes place between December and January, marks the celebration of kingship and involves a days-long purification ritual, a large pageant with the king and military dressed in full regalia, and a huge fire where certain objects are burned to represent the passing of the old year.
What else should you know?
As one of the last absolute monarchies left in the world, eSwatini has struggled in recent years with significant wealth disparity between government officials (including King Mswati III) and citizens. The Golden Jubilee itself was very expensive, and showcased some of the dualities between celebrating the culture and frustration with the government.
"There is an immense pride in Swazi culture and people seemed eager to share it [at the Golden Jubilee]," Elliott said. "But they were also eager to share their fury with a government that prioritises spending and personal wealth over the prosperity of the country." The country forbids political opposition parties, and citizens can be punished for criticising the government or the king.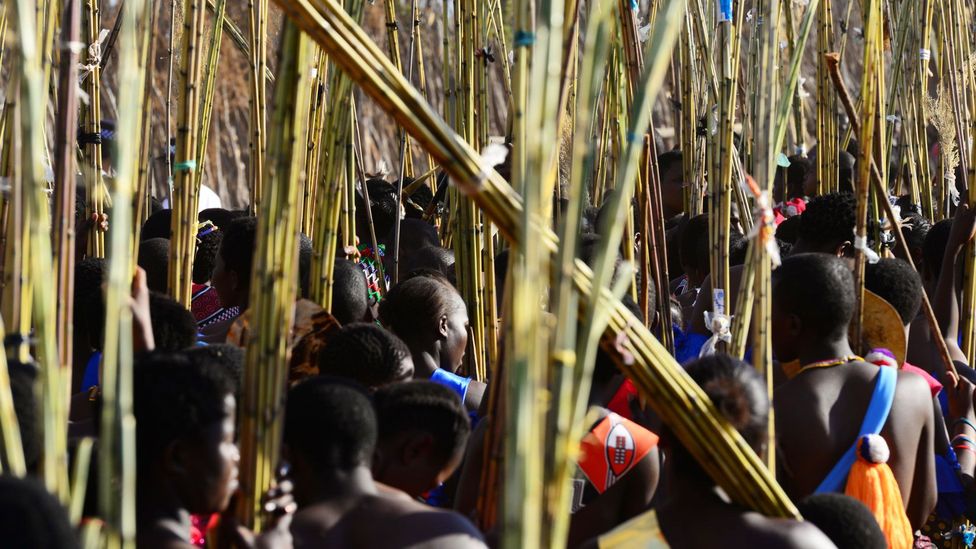 Annual festivals like the Reed Dance celebrate eSwatini's cultural heritage (Credit: EMANUELE STANO/Alamy)
The country also struggles with the highest HIV/AIDS rate in the world, but has made great strides in the past decade at increasing access to antiretroviral treatment. Still, access to adequate healthcare can be limited in general, so many expats choose to venture to neighbouring South Africa for healthcare needs.  
Despite the country's economic struggles, the immense pride and dedication to social change is reflected in international events like the Bushfire Festival, where 26,000 people from around the world descend on Ezulwini, eSwatini's 'Valley of Heaven', located between Mbabane and Manzini. Held annually in May, the festival hosts music acts as well as creative workshops and guest speakers. Many of the profits go to local charities like Young Heroes, which works directly with AIDS orphans.
Get ready to fall totally in love with new people, a new culture and a new country
Before and after the new name, the country is one where caring for others comes naturally. "We still have what we call 'ubuntu'," Mthupha said. The word translates to a feeling of common humanity toward others, and a recognition of living as part of a wider community. "It resonates with everyone. The energy and positive attitude is something for the books and you can't miss it when you are in the country," she said.
Her advice for new residents? "Get ready to fall totally in love with new people, a new culture and a new country. But most importantly, get ready to feel extremely and generously welcomed by strangers."
Join more than three million BBC Travel fans by liking us on Facebook, or follow us on Twitter and Instagram.
If you liked this story, sign up for the weekly bbc.com features newsletter called "If You Only Read 6 Things This Week". A handpicked selection of stories from BBC Future, Culture, Capital and Travel, delivered to your inbox every Friday.