Born into a war-torn land, Kosovar mountaineer Arineta Mula has been breaking boundaries one mountain at a time.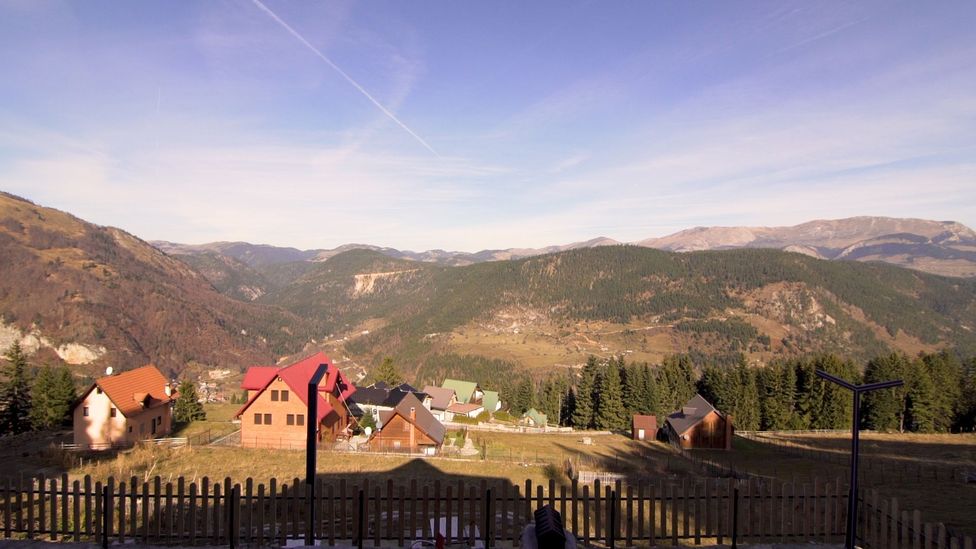 (Credit: Aleksandar Manasiev)
A landlocked land whose sovereignty is recognised by only 116 of the world's 195 countries, as documented by the UK government, Kosovo is often considered the youngest country in Europe. It declared its independence from Serbia on 17 February 2008 after decades of ethnic conflict in the Balkans following the breakup of the USSR in 1991.
Arineta Mula, the youngest of four siblings, was born in 1988, into a world of turbulence, where Kosovo's ethnic Albanians and ethnic Serbs were in near-constant and often deadly conflict with one another. She grew up in the era of the Yugoslav Wars, which are often cited as the deadliest set of conflicts in Europe since World War Two.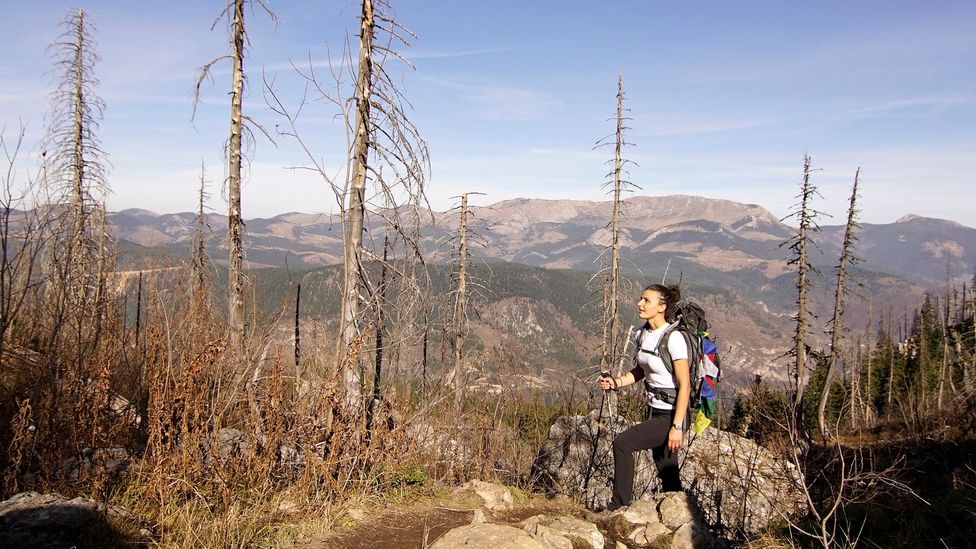 (Credit: Aleksandar Manasiev)
Despite unimaginably challenging circumstances, Mula would rise to conquer some of the world's highest peaks, including Mount Everest in 2017. Her local celebrity as one of the Balkans' most recognisable mountaineers began quite accidentally after she left her home city of Peja to study political science at the University of Pristina at age 18.
While living in Kosovo's capital city, she discovered hiking. "I had never done it before," said Mula, "but a friend suggested that we go for a hike, and I agreed. It immediately grabbed me. Each weekend from that first hike, I was somewhere in Kosovo's mountains."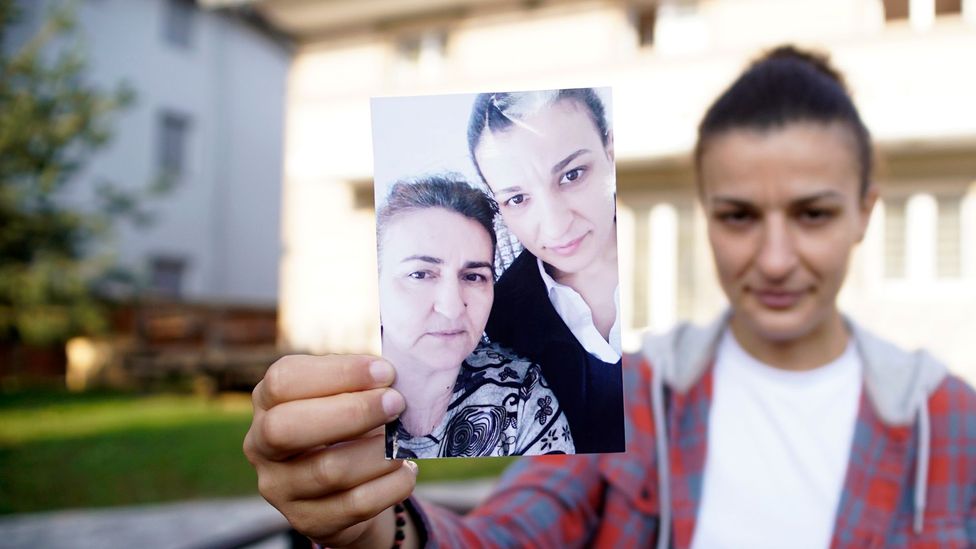 (Credit: Aleksandar Manasiev)
The accidental mountaineer
It was not Mula's intention to become a mountaineer, however. In Kosovo, as in many of the Balkan countries that surround it (including Serbia, Montenegro, Albania and the Republic of North Macedonia), women tend to follow traditional female roles that keep them at home and out of the workforce. According to the World Bank, only 18% of Kosovar women participate in paid employment.
But Mula had different ideas. Before she was born, her father left for Switzerland to find work and did not return, save for occasional visits, for 18 years, leaving her mother to raise the family alone in Peja. Her mother's struggle as a single parent in a war-torn country made an impression on Mula.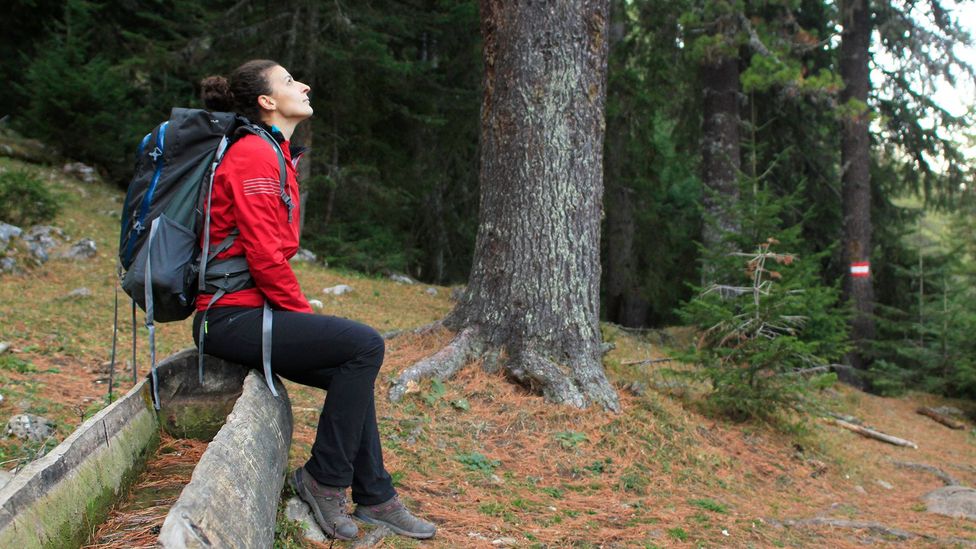 (Credit: Aleksandar Manasiev)
I felt like she was always fighting," said the 30-year-old mountaineer. "And sometimes, I feel like I am always fighting, too."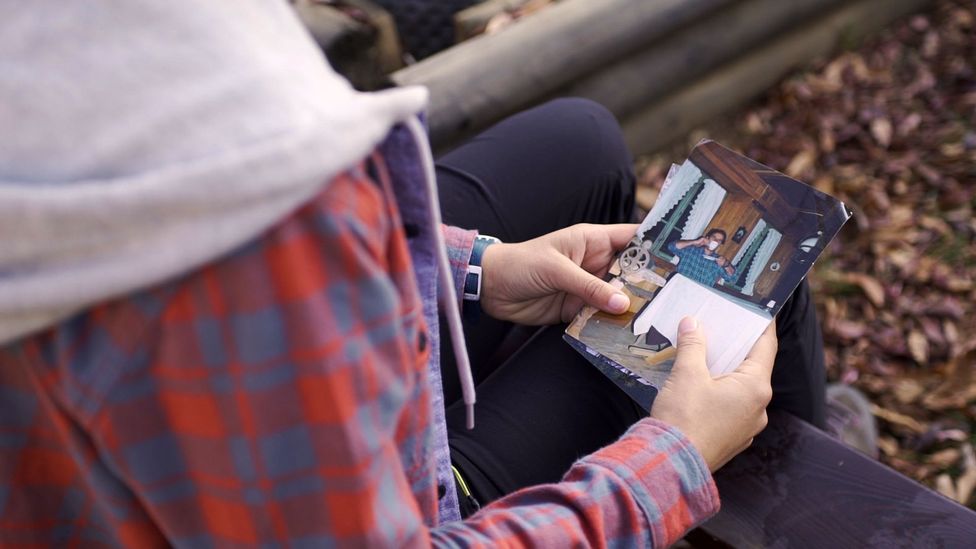 (Credit: Aleksandar Manasiev)
In March 1999, when Mula was 10, she and her mother and siblings, along with hundreds of other ethnic Albanians, were forced out of their home by Serbian soldiers and sent to Peja's central square where they hoped to board a truck to relative safety in Montenegro. But when they couldn't board, they instead found themselves sent to Peja's sports hall.
"I remember when we went in there, there was so much smell of petrol," Mula recalled. "I heard people saying, 'They will burn us inside.' We stayed like that inside until the morning when they set us free." Mula said she remembers hearing that Nato had threatened to bomb Belgrade if the Serbs did not set the Kosovar Albanians free. And on 24 March 1999, Nato began air strikes against Yugoslavia.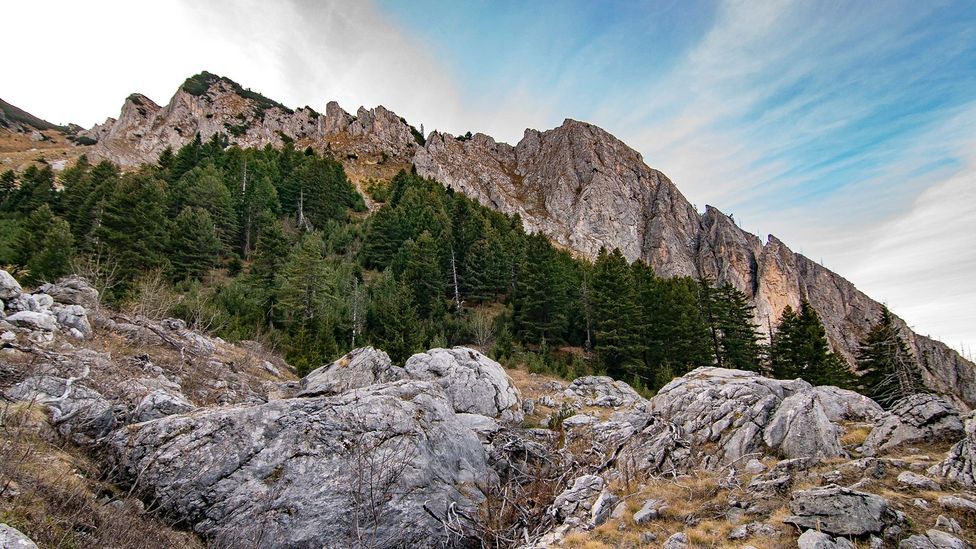 (Credit: Aleksandar Manasiev)
According to Human Rights Watch, 80% of the homes in Peja were damaged or destroyed during the Kosovo War, Mula's among them. But despite many hardships, Mula and her family persevered. And when Mula's father returned home in 2005, it was his dying wish that Mula attend university.
Mula said he told her mother: "'Never stop her doing what she dreams. Give her the money to study in Pristina.' So I am the only child in my family to study outside Peja." In Pristina, Mula not only received her degree and began to work after graduation, but she also began exploring the mountains of her native land on foot. By 2015, she began looking beyond the Balkans for challenges, which included Mont Blanc, Western Europe's highest peak.
The woman who conquered Everest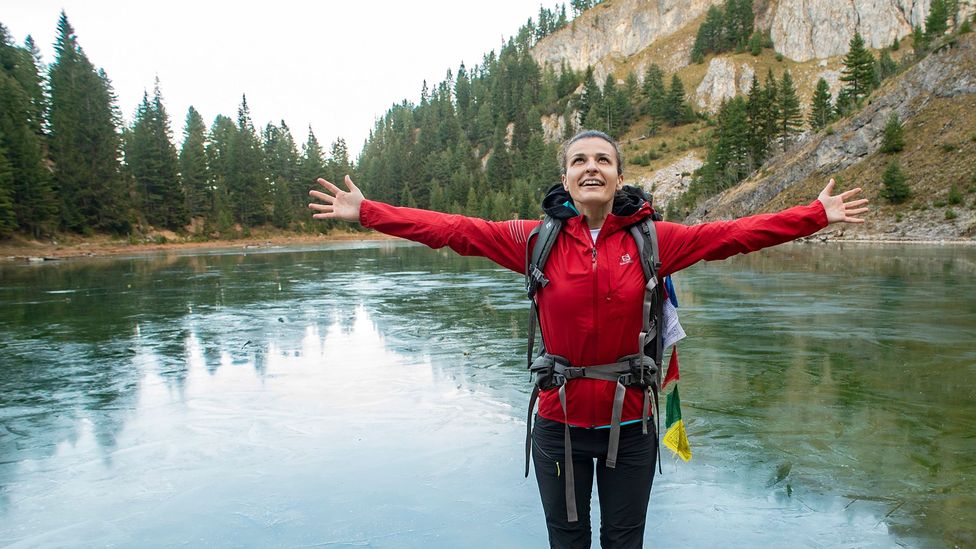 (Credit: Aleksandar Manasiev)
When Kosovo began selecting its first team to summit Mount Everest, Mula lobbied for the chance to join the group of all-male mountaineers. Despite prejudice and resistance from fellow hikers, she insisted she had earned a place on the team.
"On Everest, women are treated differently," she said. "The sherpas tended to ignore me but listen to my male companions. I do not think it was deliberate. There are far fewer women who climb than men."
Mula saw the prejudice continue once she returned to Kosovo. "People would make silly comments like 'Well done, but you were lucky to have a man to help you'," she said. "I struggled. Everyone does. But when I reached the summit on 22 May 2017, part of the first Kosovar team to do so, I did it with my own efforts."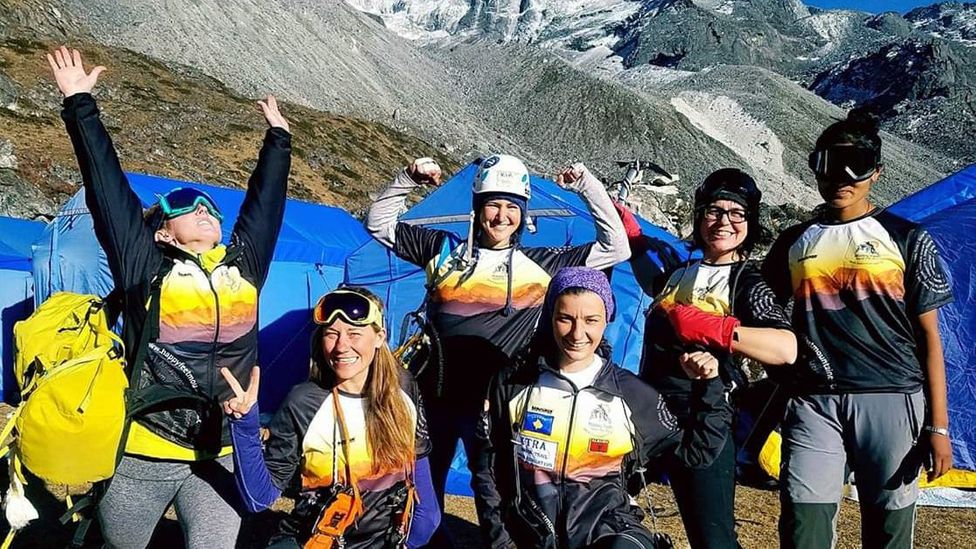 Arineta Mula wanted to show that women hikers shouldn't be judged any differently
After Everest, Mula became more determined to show that women hikers should be judged no differently than their male counterparts. In August 2017, she organised her own climb of Eiger via the Mittellegi Ridge in the Swiss Alps. Her male guide was shocked her team completed the hike in only two days and told her she was born for climbing.
Later that year, she climbed 6,812m Ama Dablam in Nepal with an all-women team. "It is a hard, technical climb," Mula said. "Thrillingly, there were five other women, from the US and Sweden. I felt free, for the first time, of any complexes about being judged as a woman in a predominantly male environment."
Mula finished the trek, which normally takes four weeks with time to acclimate, in eight days.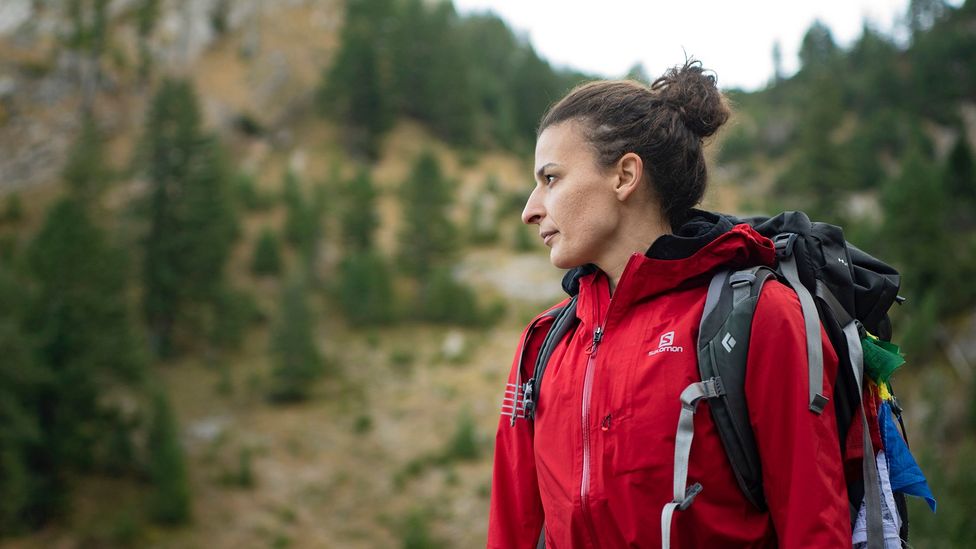 (Credit: Aleksandar Manasiev)
It felt good to show others – and myself – that I can do things without having a male partner from my country," Mula said.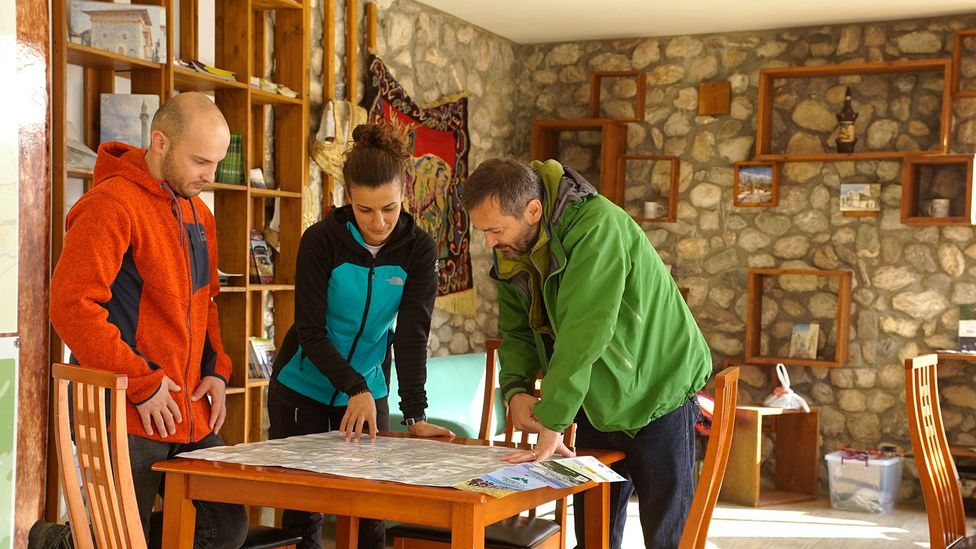 (Credit: Aleksandar Manasiev)
As Mula's celebrity grew, Balkan Natural Adventure co-founders and Peja natives Virtyt Gacaferri and Nol Krasniqi approached her about serving as a guide for their outdoor adventure company, which leads active tourists through the Peaks of the Balkans, crisscrossing the borders of Kosovo, Albania and Montenegro.
Gacaferri, a former journalist and fixer for Western reporters during the Kosovo War, believes economic development is the key to preventing future wars in the Balkans. That's why he left communications to build a company focused on promoting tourism in the Albanian Alps.
"I already knew [Mula's] name because was she was a sports celebrity in Kosovo," Gacaferri said. "After she climbed Everest, there was no doubt about her mountaineering abilities."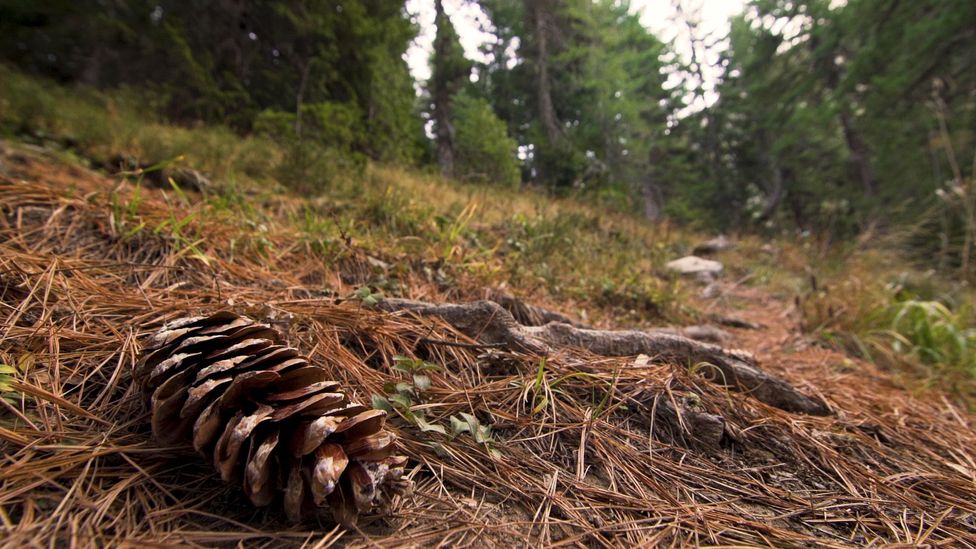 (Credit: Aleksandar Manasiev)
In 2018, Mula joined Balkan Natural Adventure's team of guides leading hikes through the Balkans. "Gender parity in Kosovo is not something anyone could be proud of," Gacaferri said. "We think that by having Arineta on board, it will help our country and other women to be motivated and chase their dreams."
Mula said she is not the only woman leading hikes through the Peaks of the Balkans, "but there are not many of us", adding that her clients are often surprised to find someone who has summited Everest leading hikes in the Balkans. "My experience gives me credibility," Mula said. "Just by doing it, I am addressing any prejudices that remain in society… and maybe in my own mind."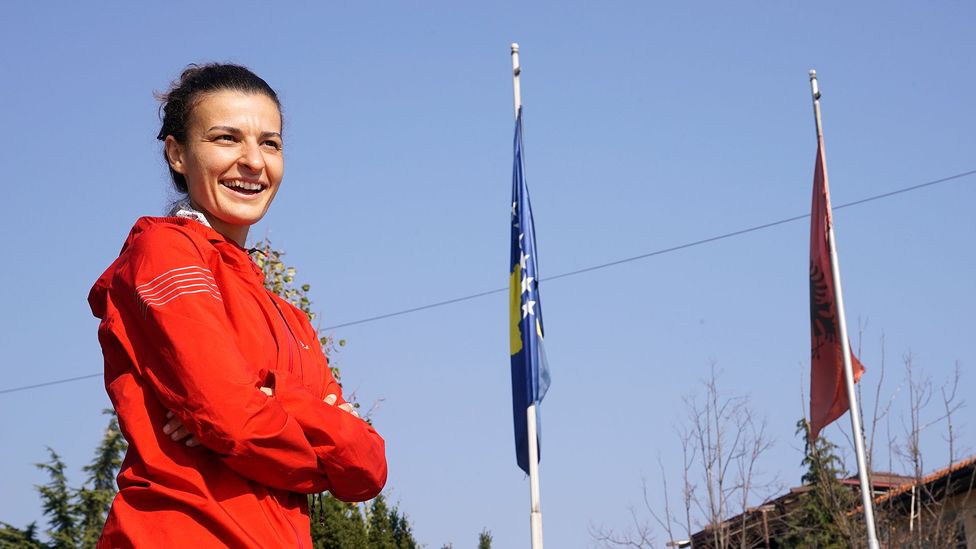 (Credit: Aleksandar Manasiev)
These days the government of Kosovo clamours for the advantage of Mula's celebrity, often sponsoring her climbs; while Albania has provided her with a passport to travel to nations that don't recognise Kosovo's sovereignty. Both countries send their national flags along with her.
In August 2018, she summited Mount Elbrus (5,642m), Europe's highest mountain, located in Russia's Caucasus Mountains. She climbed it alone in a mere three days. Weeks later, she conquered Carstensz Pyramid in Indonesia, which has placed her two mountains short of reaching her Seven Summits goal.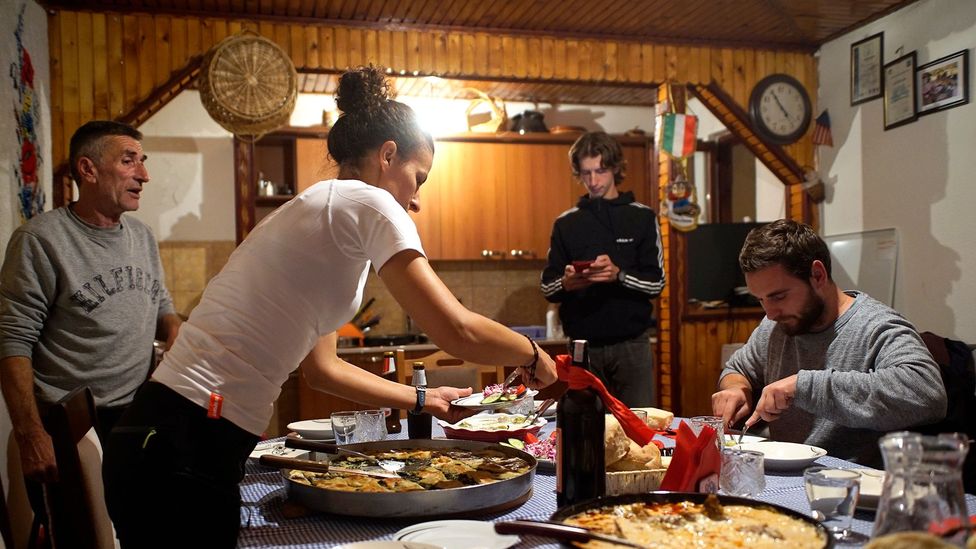 (Credit: Aleksandar Manasiev)
Mula is most at home in the Peaks of the Balkans, where she is welcomed warmly at every guesthouse, whether she's in the iconic mountain village of Theth, Albania, or on the lonesome, treeless summit of Doberdol.
While Mula credits her father with ensuring she would attend university (and ultimately meet her destiny as a mountaineer), she gives her mother credit for her strength. "She had a lot of hardships in her life," Mula said, noting her mother taught her how to persevere through hard moments.
"I can say today that women's position in Kosovo is much better," she added. "We have more rights; we are chasing our dreams; we can do things we want to do. The one thing we all have in common, in the generations of before and today, is this inner strength that comes by nature and comes up when we are facing challenges."
(Text by Deborah Huso; video by Aleksandar Manasiev)
Why We Rule is a series that follows powerful women who have pioneered the path to female sovereignty and are truly rulers of their worlds.