Sweden is one of the world's most individualistic countries. But Valborg, a historical collective ritual to mark the start of spring, brings people together for one joyous day.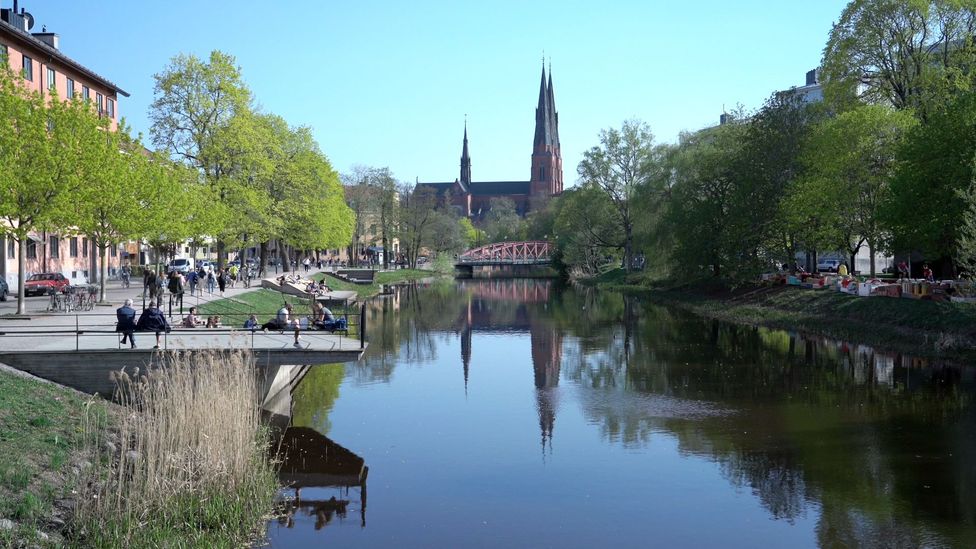 Valborg: The start of spring
Each year on 30 April, the festival of Valborg (Walpurgis Eve) celebrates the arrival of spring in Sweden after the country's long, dark winter. The name comes from St Walpurga, a missionary who travelled across Europe to promote Christianity during the 8th Century and later had a feast day dedicated to her on 1 May, the date she was canonised.
The event became fused with older spring traditions such as lighting bonfires to ward off evil spirits, drinking schnapps and singing, before preparing the land for grazing. Today, Sweden is one of the most secular countries in the world, but the Valborg celebrations retain an important role in the Swedish calendar. Many local councils and neighbourhoods organise bonfires, and choirs, bands and community groups such as the Scouts are always busy. The following day, 1 May, is a public holiday, giving Swedes the chance to rest or shake off their hangovers.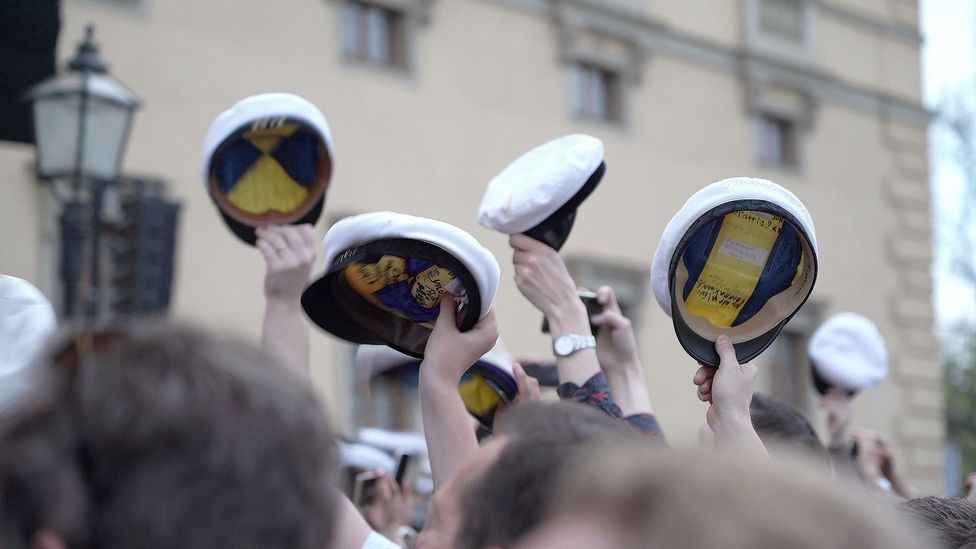 The university city of Uppsala, around 70km north of the Swedish capital, Stockholm, hosts the biggest Valborg celebrations. Student clubs (known as 'nations'), representing different parts of the country, start the day with Champagne breakfasts; host traditional Swedish lunches of pickled herring, meatballs and schnapps; and then party late into the night.
There is also a popular ceremony at 15:00 outside the University Library called the Donning of the Caps, when the university's vice chancellor stands on a balcony and waves his or her white cap to signal the start of spring. The crowds below wave back and don their own white caps in a tradition that dates to the early 1900s.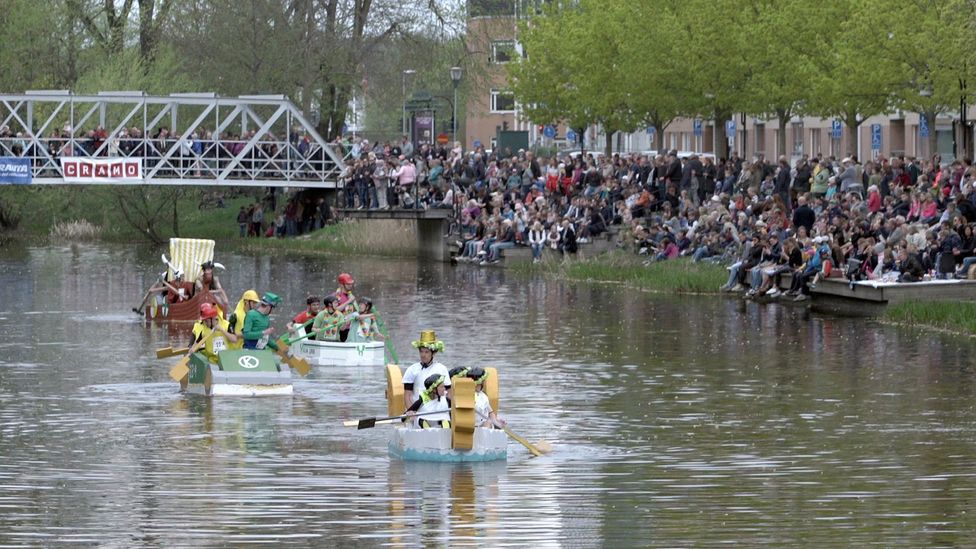 The most modern and unique part of the celebrations in Uppsala is a raft race along the city's Fyris river, which has been running since 1975. Students build and decorate rafts that they sail down the water, trying not to fall off when they encounter various rapids along the way. Thousands of residents gather to watch from the riverbanks.
"It's a day when the students meet the locals," said Sofie Mellberg, who lives 20km from Uppsala and regularly comes to watch the race with her two children. "It's how we celebrate spring. You know, everybody is tired after the winter and then it is finally spring. So it's an important tradition."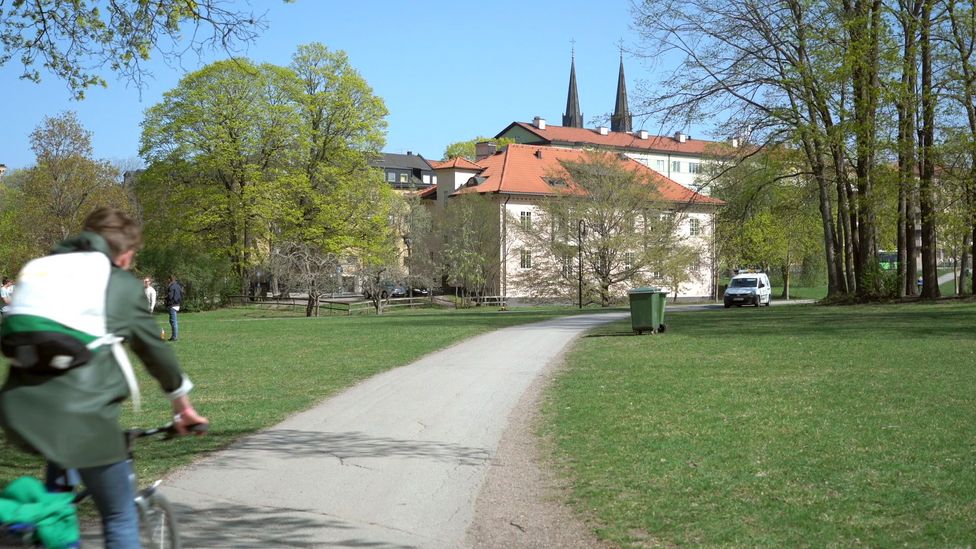 Erik Österlund, 20, is a first-year student who grew up in Västerås, a small city about 110km west of Stockholm. He chose to study at Uppsala University because of its strong engineering department. However, he says that friends and family also told him about its reputation as the place to mark the shifting of the seasons, and he was excited about getting to experience it for himself.
"Valborg is a celebration in all of Sweden, but Uppsala is famous for the celebration here. It's like a festival. People party and celebrate for three days at least," he said.    
The day Swedes forget individualism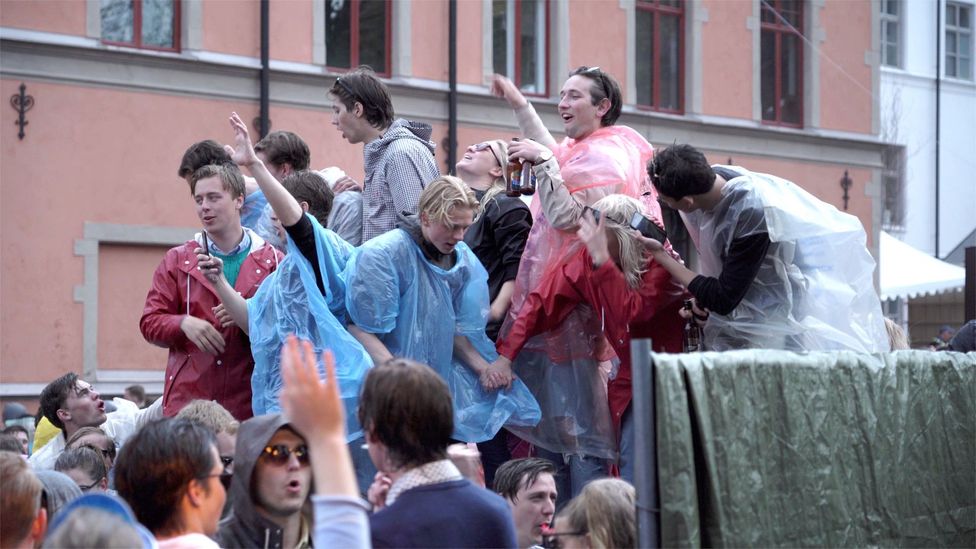 Sweden is one of the world's most individualistic countries, according to global research project the World Values Survey (WVS). Over half of all households consist of a single person, according to Eurostat, and the country has been ranked one of the worst places on the planet for making new friends by InterNations.
Dr Annie Woube, an ethnologist and lecturer at Uppsala University, argues that this individualism is "a big part of Sweden's welfare system," which, in theory, ensures people have access to affordable healthcare, housing and education. As a result, she explained, there is less need for residents to turn to relatives, friends, or religious or community groups for help than there might be in other countries.   
However, Woube believes that Swedish culture is oriented towards collectivism in more subtle ways. "It's a very consensus-driven culture; everyone is supposed to get along. To follow the mainstream is very important – to not stand out or brag about your accomplishments and your achievements... to place a high focus on belonging to the collective."   
Plus, although Swedes have a reputation for being individualistic, this doesn't mean that they always want to spend time alone, which is why collective rituals such as Valborg remain important, Woube added. "Of course, we like to meet up with people and our friends and to be part of our social communities too."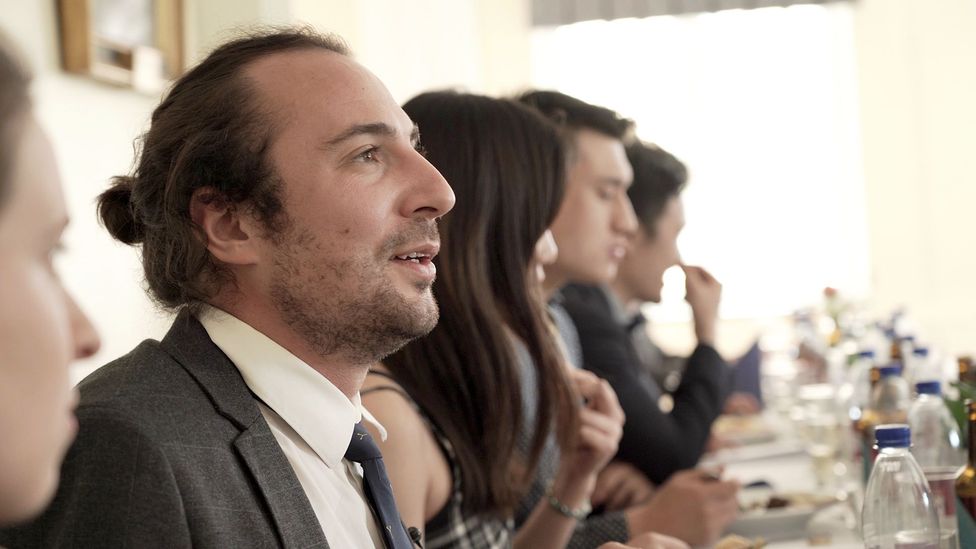 Swedes know how to throw a good party. But Valborg is a massive change compared to celebrations during winter. Then, it's more inside events with candles. It's cosy, but it's not as euphoric and or outgoing as the spring and summer celebrations," said Alexander Maxia, an international student at Uppsala University.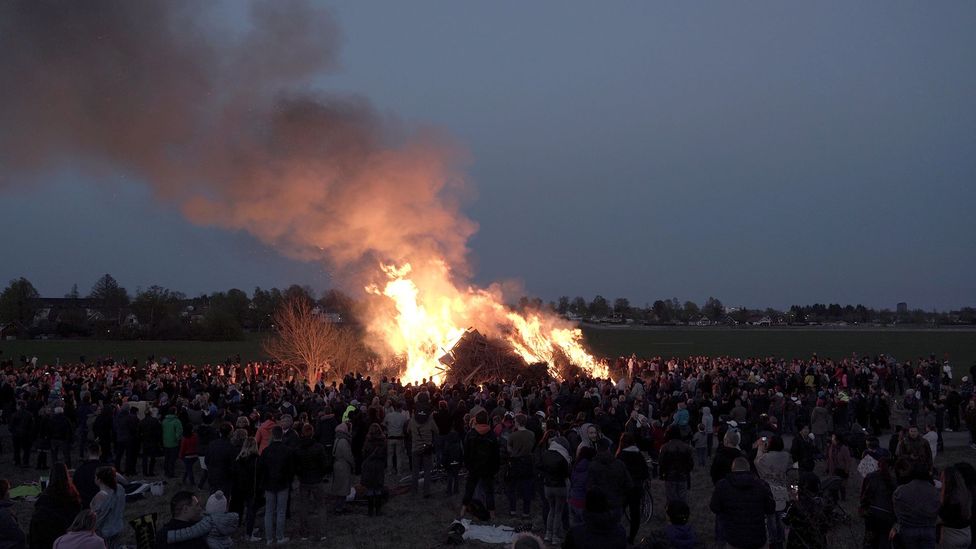 Singing is an integral part of the Valborg celebrations, with most lyrics focusing on the joy of experiencing sunlight after the long, harsh winter. One of the most famous songs is Vintern Rasat Ut (Winter has fallen away). The first verse goes as follows:   
Winter has fallen away among our mountains,
The snow packs melt down and die.
The sky smiles in the spring's bright evenings,
The sun kisses life into the forest and lake.   
(Reporting by Maddy Savage, video shot and edited by Benoit Derrier, additional research by Alexander Maxia)
Why We Celebrate is a BBC Travel series that revels in how a festival or event is intertwined with a place's culture.