A new report has identified the most highly connected countries, where innovation, online services and digitally forward-thinking lifestyles are drawing expats from across the globe.
C
Connectivity shapes culture around the world, and in many places digital life has become indivisible from day-to-day living. High-speed internet, mobile accessibility and cashless payments increasingly drive the global economy, and some countries are heavily leaning into this digital future with improved online services and accessibility.
To uncover which countries rank highest when it comes to next-generation connectivity, global community network InterNations recently released a report on Digital Life Abroad, ranking countries for expats based on the availability of government online services, the ease of getting a local mobile number, the availability of high-speed internet at home, cashless payments and open access to the internet.
You may also be interested in:
• Five countries saving the planet
• The cities that make living easy
• Five countries that set world culture
We spoke to residents in the places that ranked among the highest in each of the five categories to discover what it's like to live in a highly connected country.
Estonia
Overall ranking: #1
Ranked first overall in the InterNations survey (with top rankings in unrestricted internet access and government services online), Estonia has invested heavily in its digital infrastructure since it reclaimed independence from the Soviet Union in 1991. The government-sponsored e-Estonia programme has introduced e-voting, e-health and e-banking programmes, and even e-residency, which allows even non-citizens to apply for a virtual residency that entitles them to benefits like an identity card, banking services, payment processing and the ability to form a company. The programme today is geared to appeal to digital nomads and foreign businesspeople looking to start an EU-based company, which in turn brings new opportunities for the Estonian economy.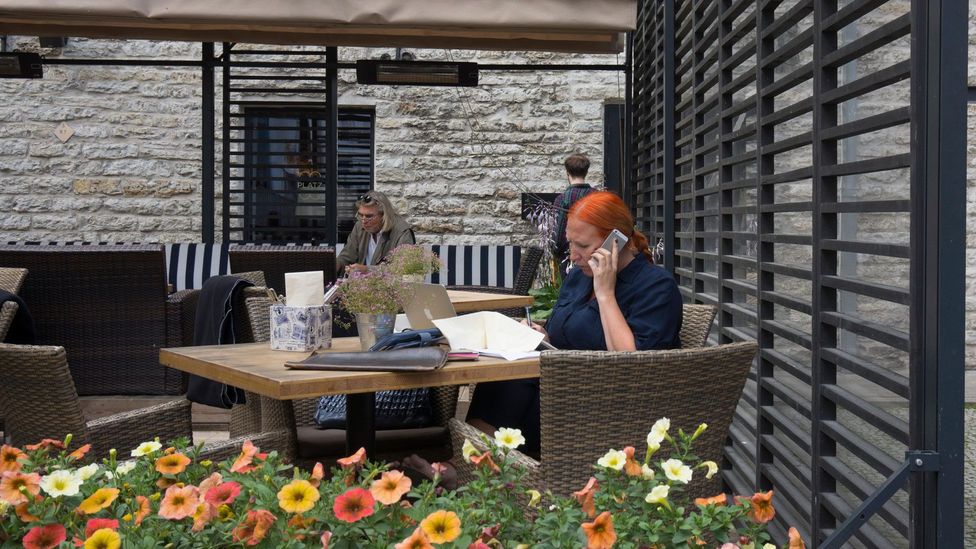 Estonia has invested heavily in its digital infrastructure since 1991 (Credit: Terese Loeb Kreuzer/Alamy)
"It's seen as a basic human right here in Estonia to have access to the internet. Even the remote Estonian islands, like beautiful Saaremaa, have internet access," said Austrian entrepreneur Alexandra Nima who currently lives in the Estonian capital of Tallinn. "Here, everything from registering as a resident to opening a company (online of course), is fast as can be."
It's seen as a basic human right here in Estonia to have access to the internet
The connected nature means that even phone calls are becoming antiquated. "It is far easier for me to ask something from chat," said Tallinn resident Tarmo Annus, a developer at cryptocurrency platform Obyte. "Instead of calling a shop if they are open during holidays, I just write to them on [messaging app] Viber."
The deeply digital infrastructure isn't without some downsides, however. Estonia was the first sovereign nation to be attacked via cyberwarfare in 2007. "The attack blocked websites and paralysed the country's entire internet infrastructure. Bank cards and cell phone networks were frozen, setting off alarms everywhere," said Dave Phillips, who served as the US ambassador to Estonia during the attacks and was recently the subject of a book about his experience.
As a result of the attacks, Nato created a manual to address international cyberwarfare and the Nato Cooperative Cyber Defence Centre of Excellence was proposed by Estonia to prevent and address future attacks.
Finland
Overall ranking: #2
With consistently high scores in four of the five categories, Finland ranks second in digital life overall and first in cashless payments. The role of the internet here is deemed so important that in 2010 the government made it a legal right for every citizen to have access to a broadband connection, the first country in the world to do so.
"High-speed internet access combined with freedom of speech makes our ecosystem more sustainable and safer," said native Heikki Väänänen, CEO and founder of customer feedback platform HappyOrNot, who lives in Tampere in southern Finland. "Everyone has access to information and it gives equal opportunity to learn and impact on the future of the country."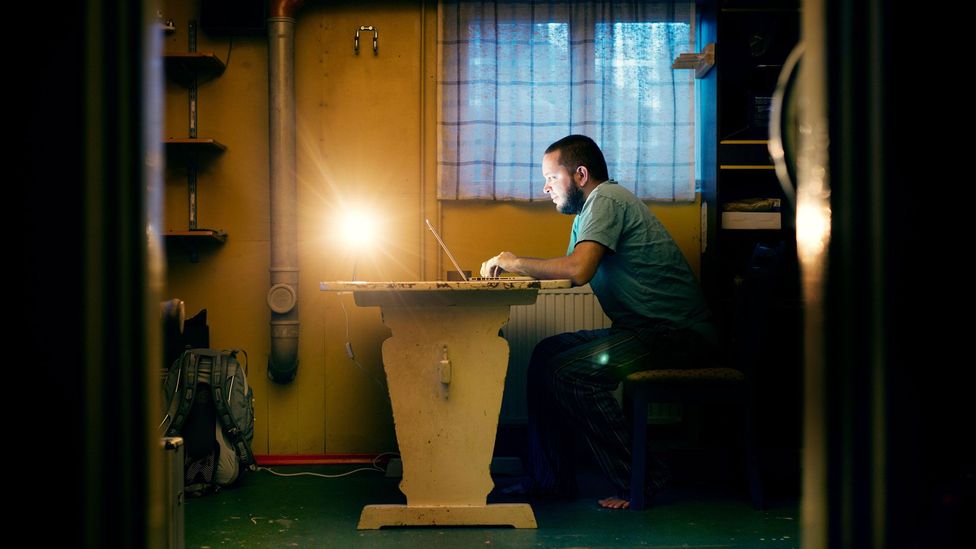 In 2010, Finland's government made it a legal right for every citizen to have access to a broadband connection (Credit: Folio Images/Alamy)
The ease of online access to governmental services and automated translation for many services is especially helpful to new expats. "Digital life means automation, like [automated] supermarket checkouts, and it also means online services in English, which makes daily life easy to navigate without speaking or understanding Finnish," said Peter Seenan, founder of the blog Finland My Home, who has lived in Helsinki for eight years and is originally from Scotland. "These days there is so much information online in English in Finland, from booking a doctor to learning about your rights as a worker. This has changed dramatically from when I first came here as an exchange student in 2004."
Everyone has access to information and it gives equal opportunity to learn and impact on the future of the country
Top 10 digital expat havens, according to InterNations' Digital Life Abroad report
Estonia
Finland
Norway
Denmark
New Zealand
Israel
Canada
Singapore
Netherlands
USA
The digital infrastructure here goes hand in hand with the country's emphasis on education and community, resulting in investment in physical places where people can get connected. "The new library just built in the centre of Helsinki has amazing digital facilities," Seenan said. "Community centres are wonderful places where people of all walks of life come to exercise, eat and go online."
Despite good internet and mobile access even in remote areas, switching off isn't a struggle for most Finns. "Finns are glued to their cottages in the summer, their mind set is essentially 'off grid'," Seenan said. Finland has more than 500,000 of these summer cottages, where Finns go to experience the relaxation of mökkielämä or 'cottage life'. "Finland was also recently crowned one of the fittest nations in the world [by the World Health Organisation (WHO)], with more than half of 30- to 64-year-olds hitting at least the WHO minimum recommended weekly exercise target of 150 minutes of moderate activity or 70 minutes of vigorous activity."
Israel
Overall ranking: #6
Coming in third for both unrestricted internet access and ease of getting a local mobile number, Israel has a strong and innovative technology centre. Residents have happily adopted the country's nickname 'Startup Nation' and few citizens are ever far from their social and communication apps.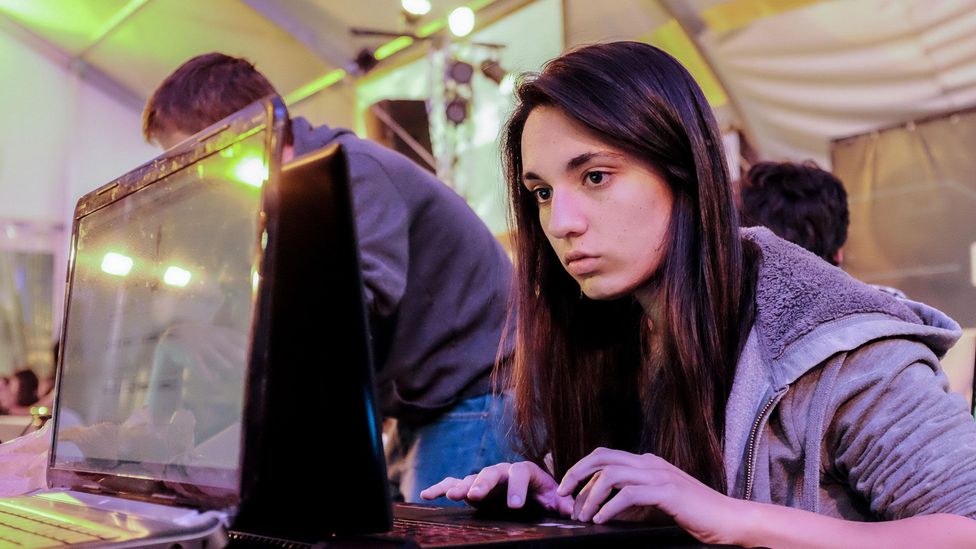 Israel, known as the 'Startup Nation', has a strong and innovative technology centre (Credit: Nir Alon/Alamy)
"Even elderlies have smartphones and hang out on Facebook or text on WhatsApp or video chat on Messenger. You can easily see here [a woman] in her 70s messaging or video calling with her grandkids somewhere in the US," said resident and InterNations ambassador Maria Pinelis.
According to Rafael Hope, CEO and co-founder of digital media business Amen V'Amen, who lives just outside Tel Aviv, internet here is fast, cheap and reliable, which helps budding entrepreneurs and digital nomads. "I personally work mostly from home and coffee shops, which means I rely on public internet quite a lot," he said. "Many coffee shops offer free public WiFi, plus the local ISPs here in Israel offer public WiFi in many metropolitan areas for their customers to use for free."
Those looking for the start-up lifestyle usually head to Tel Aviv – known as "a city that never sleeps," said Hope – where a majority of the country's almost 1,000 startups are located. "It certainly appeals to many Israelis, particularly youngsters, who are willing to endure the hefty rent prices in Tel just to be a part of that scene."
Canada
Overall ranking: #7
Ranked seventh in digital life overall, Canada scores consistently well across most categories, particularly availability of government services online and cashless payments. Digital life tends to be easier in the larger cities where technology adoption has been more rapid and internet services are faster and more accessible.
"Bigger centres like Toronto are more friendly to digital life," said Canadian Eric Wychopen, who blogs at Penguin and Pia. "More [cash-free] payment methods, including mobile pay, are certainly trending in smaller, newer shops."
Connectivity here tends to be more costly than in other countries, however, since the telecommunication industry is fairly consolidated and coverage in remote areas can be spotty. "Canada regularly tops a number of lists for the most expensive internet access, while also featuring some of the slowest 'high speed' internet," said Thomas Jankowski, chief digital and growth officer at cryptocurrency trading platform Coinsquare.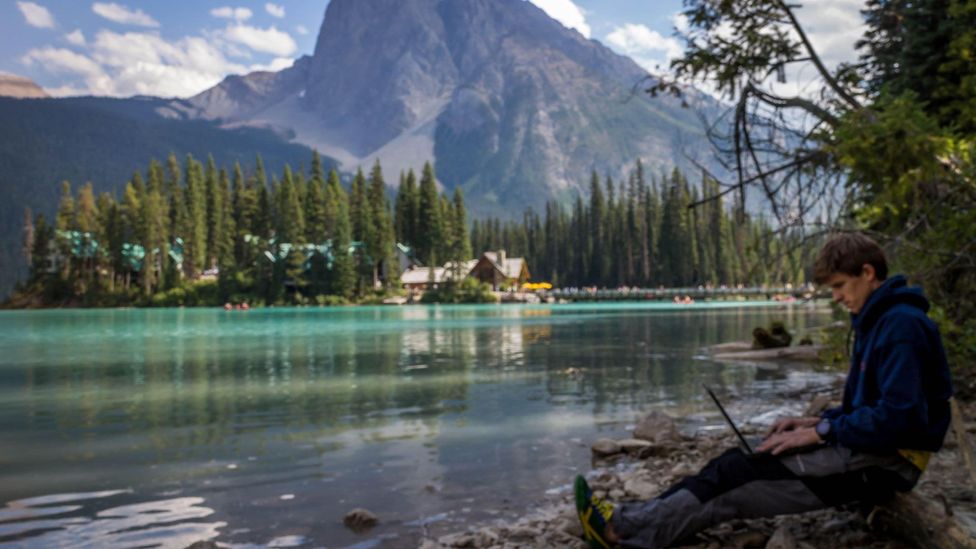 Canada ranked seventh in digital friendliness on InterNations' study (Credit: PIOTR BABIS/Alamy)
But overall, Canada's availability of government services online and unrestricted access to online services (ranking eighth and 11th respectively) gives entrepreneurs a leg up, making it easy to start and manage a business from anywhere.
"Being able to start and operate a company online, handle banking, operations, bookkeeping, pay bills, renew documents all from one's home, cafe, campground or even a tent [at least in campgrounds with WiFi coverage], can do wonders in terms of improving unit cost economics of a business, and result in enormous time savings," Jankowski said.
South Korea
Overall ranking: #27
Ranked number one for the availability of high-speed internet at home, South Korea enables residents to live life in the fast lane.
"Daily life in South Korea moves pretty fast. From shopping for food and getting it delivered to paying for it can all be done within almost five seconds," said Seoul native Choi Ye Eun, who particularly likes the convenience of the KaKao Bank service, a combination of a digital banking and messenger app.
Though ranked high specifically for home internet speeds, the country also has the highest internet speeds in the world, which means entertainment options from games to video streaming are accessible anywhere. "It is an amazing thing that we are not bored on the train that we can watch YouTube and surf hashtags on Instagram," Choi said.
Seoul resident Lee Namoo (Martin) agrees. "The speed of the internet in Korea is the envy of the world. I take for granted uninterrupted video streaming, uber-quick downloads of games and media and communications such as video chats."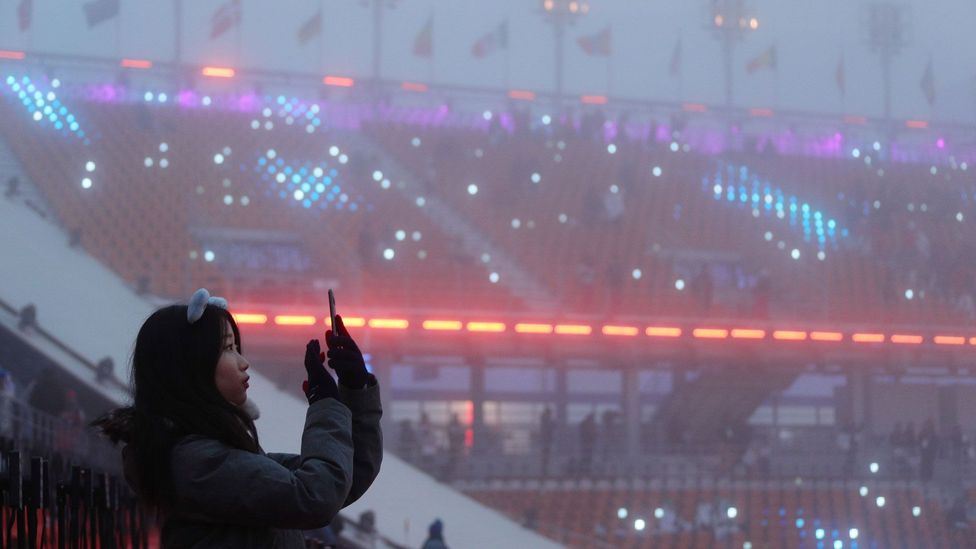 Lee Namoo (Martin): "The speed of the internet in [South] Korea is the envy of the world" (Credit: ITAR-TASS News Agency/Alamy)
The government allows relatively open internet access here (unlike in nearby China or North Korea), which has led its citizens to being more civically engaged. "Digital equality has brought the advance of democracy in South Korea," Choi said. "Unrestricted internet access has helped citizens become more interested in social problems and has allowed them to easily take action against a wrong decision from a politician." Social media has been directly credited for strengthening the 2016-2017 candlelight protests, which brought about the resignation of former president Park Geun-hye for abuse of power and corruption, and the embrace of the global #MeToo movement that has resulted in arrests and more awareness around sexual harassment. 
Some services and apps, however, leave something to be desired, even if they can be accessed quickly. "Some digital services here lack in terms of basic usability, and the software can sometimes slow my devices and release personal data," Lee said. Earlier this year, certain South Korean Android apps were found to be leaking passwords and financial data and the country was recently ranked by Bloomberg Law as the highest risk country for potential data breaches. As an alternative to local apps, Lee prefers to use US apps such as Amazon and PayPal for their more convenient interface.
Join more than three million BBC Travel fans by liking us on Facebook, or follow us on Twitter and Instagram.
If you liked this story, sign up for the weekly bbc.com features newsletter called "The Essential List". A handpicked selection of stories from BBC Future, Culture, Capital and Travel, delivered to your inbox every Friday.