For the last 11 years, Hilario García has been making some remarkable wines in a rather unusual way, and the results have captured the interest of wine buyers around the world.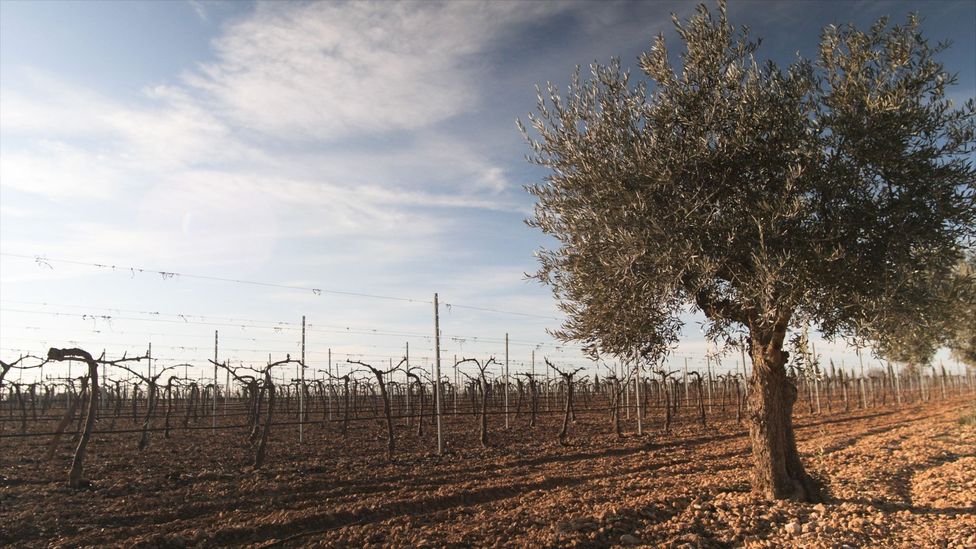 In the Spanish province of Cuenca, the farming community of Las Pedroñeras is known more for its garlic than its grapes. But on a small vineyard studded by olive trees and century-old Tempranillo vines, winemaker Hilario García works his magic – literally, some might say.
For the last 11 years, García has been making some remarkable wines in a rather unusual way. Many of his methods are secret, but the results have captured the interest of wine buyers around the world. Today, a single bottle of García's AurumRed Gold sells for upwards of €25,000 and is widely considered the most expensive wine in the world.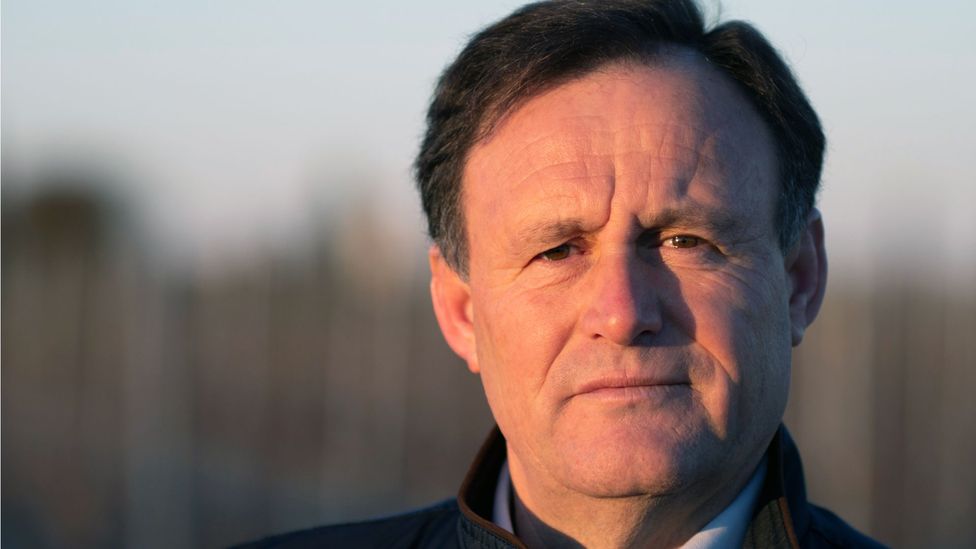 García, who is a third-generation winemaker, likes to say that he was "born among the vines". Yet, nearly 20 years ago, his passion for viticulture along with his career as a tax and financial consultant came to a dramatic halt when he was diagnosed with severe spinal stenosis and became unable to walk.
Doctors were unhopeful that he would ever recover. But in 2005, García says he was cured after visiting a clinic in Madrid that specialised in an alternative medicinal treatment known as 'ozone therapy'. Sometimes used as an experimental way to treat cancer, HIV, multiple sclerosis and other diseases, ozone therapy is purported to increase the body's oxygen levels and boost its immune system. Although the European Medicines Agency is still researching ozone's medicinal benefits, according to García, its effect was immediate, and within a month of treatment he had regained full movement in his legs.
(Credit: Salima Senyavskaya/Getty Images)
Two years after his remarkable recovery, García wondered whether his vines might benefit from ozone treatment as well. "After doing some intensive research, I put together a small laboratory and looked into ways of applying this technique in more efficient ways," he said. "I used it first on some onions I was growing. It worked so well I thought, 'Why not try it on the vines?'"
So, in 2007, García built a machine that enabled him to pump ozone into water and began using it to irrigate his vineyard. The results, he says, were almost as dramatic as his own recovery. Due to the high concentration of oxygen in the water, he believes the plants grew more quickly and the grapes were of a higher quality. In García's opinion, the oxygen-saturated water helps the plants extract more nutrients from the soil.
García also says the ozone attacks certain harmful bacteria, viruses, fungi and yeast, allowing the plants to grow disease- and pest-free. In fact, ozone's disinfectant properties are more effective at killing germs than chlorine, and ozone has been used in the treatment of drinking water since the 1800s.
Despite using ozone to help his plants resist diseases and pests, García maintains that his vines have always been strong. "My grandfather planted this vineyard 120 years ago," García said. "It has withstood many hardships over the years." In the late 19th and early 20th Centuries, a tiny, invasive insect called phylloxera stowed away on ships from the US to France and destroyed vineyards across much of Europe. But while García says the plague decimated other vineyards in the region, his family's was one of the very few that survived unscathed.
The world's most expensive wine?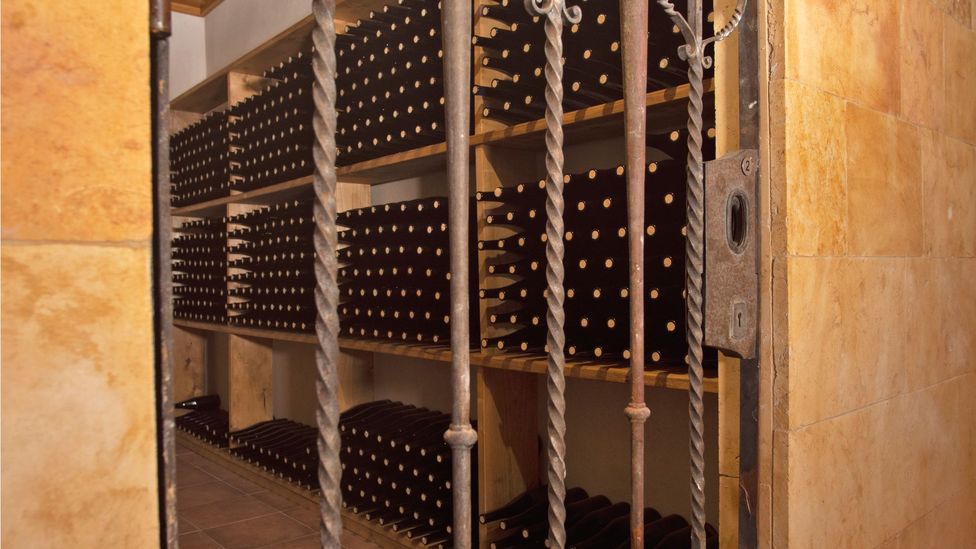 García harvested his first vintage of AurumRed Gold in 2009, and released it in 2012. Given its highly unusual cultivation methods, it sold for €4,000 a bottle. But soon afterwards, he learned that the wine was being resold by Chinese buyers for roughly €17,000. "It's the market that has determined the price of the wine," García said. "I don't have much to do with it."
In the past seven years, the price of AurumRed Gold has steadily increased, and now hovers around €25,000. Ozone treatment aside, another reason for the wine's hefty price tag is its rarity: García produces just 300 bottles each year, and only 150 of them are put up for sale. The rest are reserved in his cellar in case a client wants to purchase a favourite vintage in the future. Each bottle also comes emblazoned with a medal of two 18-karat gold fish. Since all bottles are hand-delivered around the world, the price is also affected by the country where the purchaser lives and varying import duties and taxes.
In addition to the Gold series, Garcia also produces a maximum 6,000 bottles of his Silver series each year – a Cabernet Sauvignon blend from much younger vines that, unlike the Gold series, have been grafted to different root stock, but are also treated with ozone. As with his Gold series, García sells only half of the Silver bottles he produces, at a price of €1,250 each.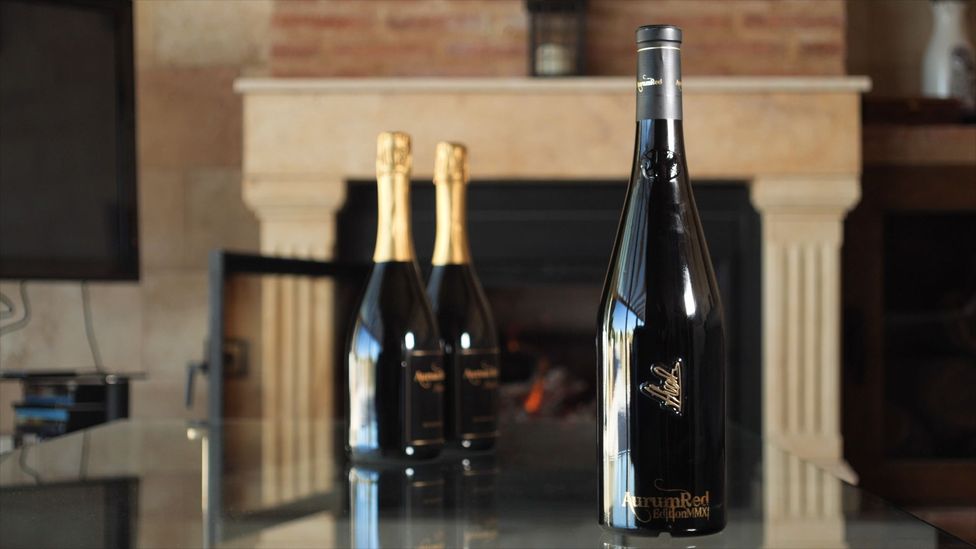 Because García treats his vines with ozone, he claims that both his AurumRed wines have several unique qualities. "A bottle of AurumRed can be open for months or even years and not only will it not spoil, it gets better," he said. "Unlike other wines, oxygen doesn't hurt it. Oxygen makes it better." It's hard to imagine many of his clients taking the risk to find out if this claim is true.
But perhaps an even more unusual characteristic is that García says AurumRed has different flavours and smells depending on whether you swirl a glass of it clockwise or anticlockwise. José Carlos Capel, the culinary critic of Spain's El País newspaper and one of the country's foremost gastronomy experts, was dubious of this claim. So he enlisted the help of wine critic Juancho Asenjo and Javier Gila, president of the Madrid Sommeliers Association, to join him in tasting García's Gold and Silver varieties. After swirling and sipping García's creations, all three of them agreed: almost unbelievably, there was a difference in taste depending on which way you swirled it.
(Credit: Poike/Getty Images)
I, too, was sceptical of García's swirl claim. The wine I tasted, from a barrel sample, was as dark as ink and left pronounced, almost oily 'legs' on the glass. Prepared to be disappointed, I did the swirl test. And as I smelled and tasted different flavours depending on how I turned the glass, I couldn't help but smile with amazement. It felt like a magic trick.
The wine was full-bodied and powerful. It tasted extraordinary swirled both ways, but I preferred turning the glass to the right to enhance its flavours of intense but well-balanced fruits. Swirling to the left revealed layers of mineral, leather and notes of black tea. Later, I wondered whether the power of suggestion could have played a role. What I can say for sure is that further research would be a pleasure.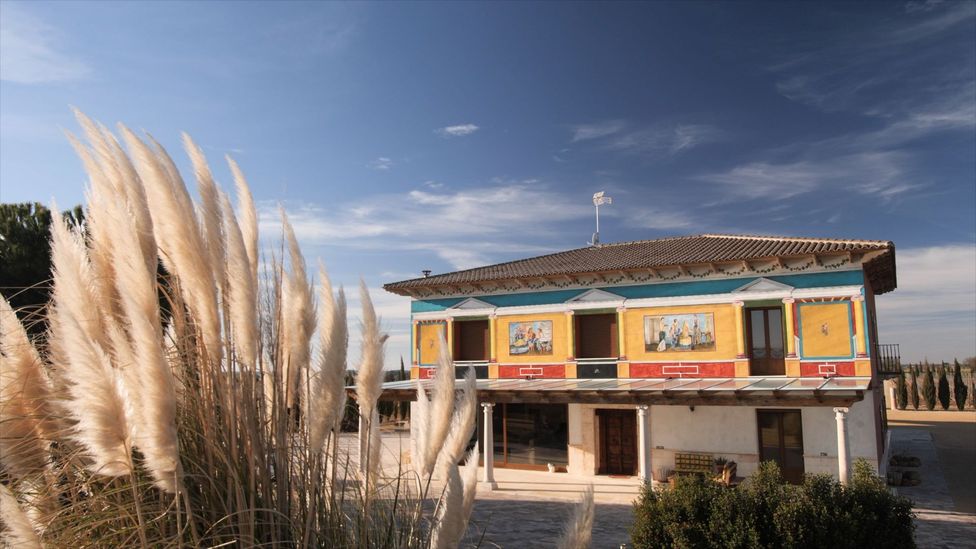 For me, every day is paradise. The more I work with the vines, the more I enjoy it. Actually, it's not even work for me," said García.
(Credit: bobherbert/Getty Images)
Ozone treatment is one of more than 100 techniques that García uses to produce his wine. He also uses 'pyramidology' – a belief of some that the energy of pyramid-shaped metal objects can enhance certain health benefits – and keeps a large metal pyramid over a tank holding his vineyard's water supply.
In addition, García is a devotee of Japanese author Masuru Emoto, who claimed that human consciousness can alter the molecular structure of water. Emoto's experiments have been repeatedly criticised as unscientific, but García remains confident that it's true, and so he insists on working alone in his vineyard.
"Personal energy can be transmitted to the vines and the wine," García said. "That's why I want only my energy to be an influence. I work in the vineyard alone, I work in the winery alone. I don't want the possible negative energies of others to have any effect on the wine."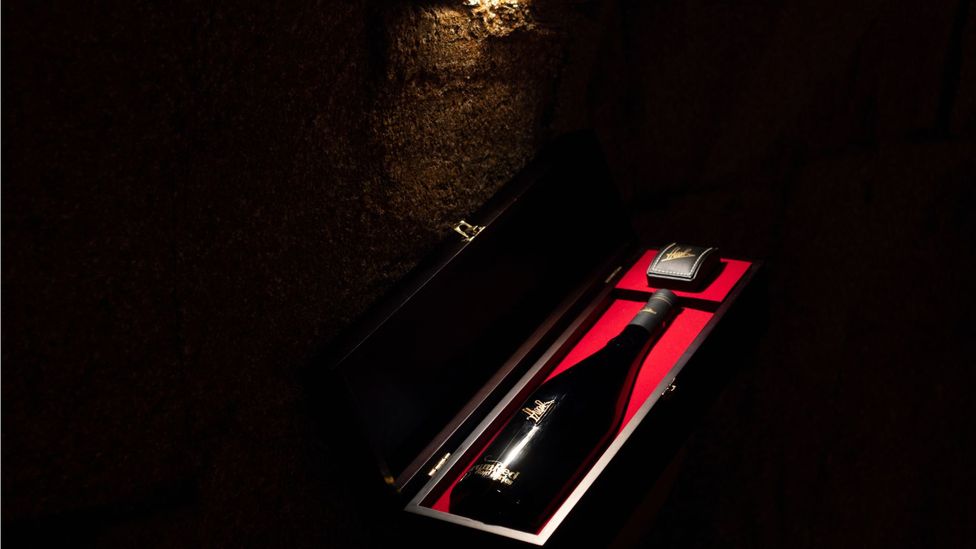 Of course, people have doubts when it comes to these new methods. But the proof is in the glass," García said.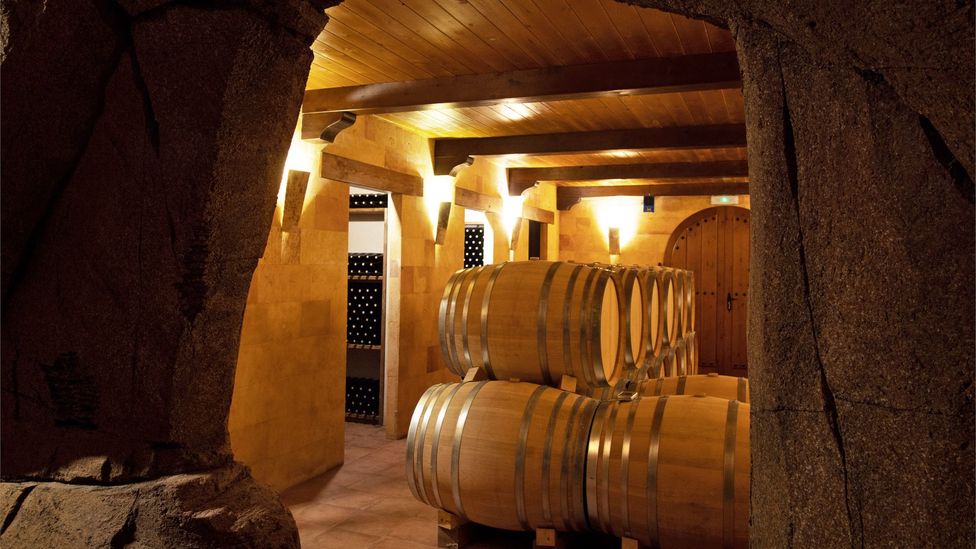 García uses French oak barrels to mature his wine, but he doesn't want the wood itself to have a big impact on flavour. "When average wines taste too much [like] the wood, it's because the wine wasn't good to begin with," he said. "If the wood adds a small amount of flavour, then that's acceptable. But I use it as a vessel to mature the wine, not to add flavour."
García is also looking at other methods of maturing his wines. In the future, after the primary fermentation in stainless steel tanks, the wine will go first to the oak barrels, then to jugs made of a special clay, then to glass containers before the final bottling. "Some bottles," he said, "will remain here at the winery for eight, nine or even 10 years before going on sale."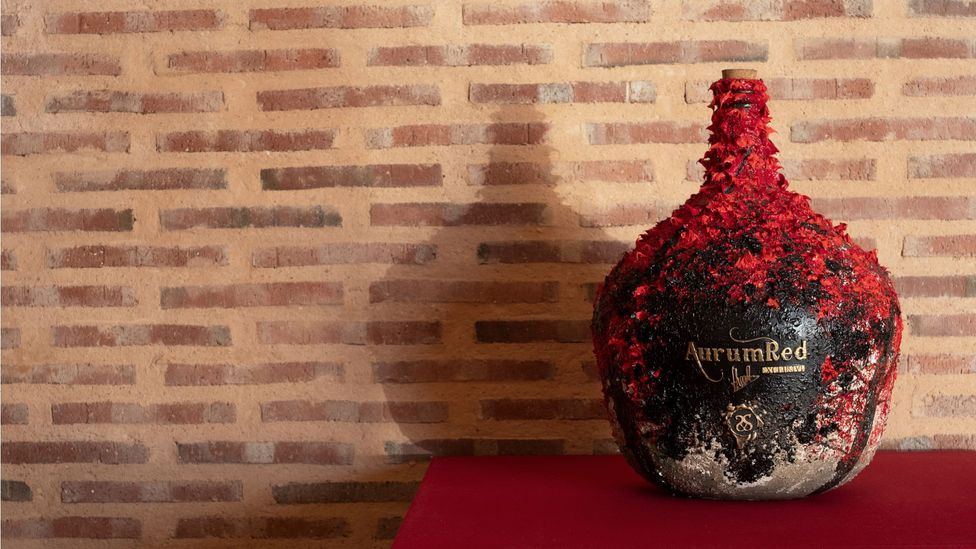 While García may insist on working alone to harvest and create his wines, he has recently tapped 12 contemporary artists to help him create a series of special edition projects that blend wine and art. The first is a single 16-litre bottle of García's AurumRed Gold designed by emerging Spanish painter Alberto Rodríguez Serrano. The creation went on sale last year and García says that it has spurred a bidding war that started at €340,000.
Yet, if you ask García, he remains much more focused on the process than the price. "I'm dedicated to the wine. My dreams are inside that bottle," he said. "The price of the wine is what matters to me the least."
The World's Rarest is a BBC Travel series that introduces you to unparalleled treasures found in striking places all across the world.